Virtual Earth Optimism Lectures
Our free virtual lecture series is returning in 2021! Hear science and conservation stories from Smithsonian ecologists and researchers around the world. SERC's online lectures air on Zoom every third Tuesday of the month at 7pm Eastern, January through October, unless otherwise noted. By signing up online, you'll be able to watch live and receive a link to a closed-captioned recording after the event. Scroll further down to see recordings from our 2020 Earth Optimism lecture series.
Subscribe to our email list to receive updates about virtual lectures and other upcoming events.
2021 Lectures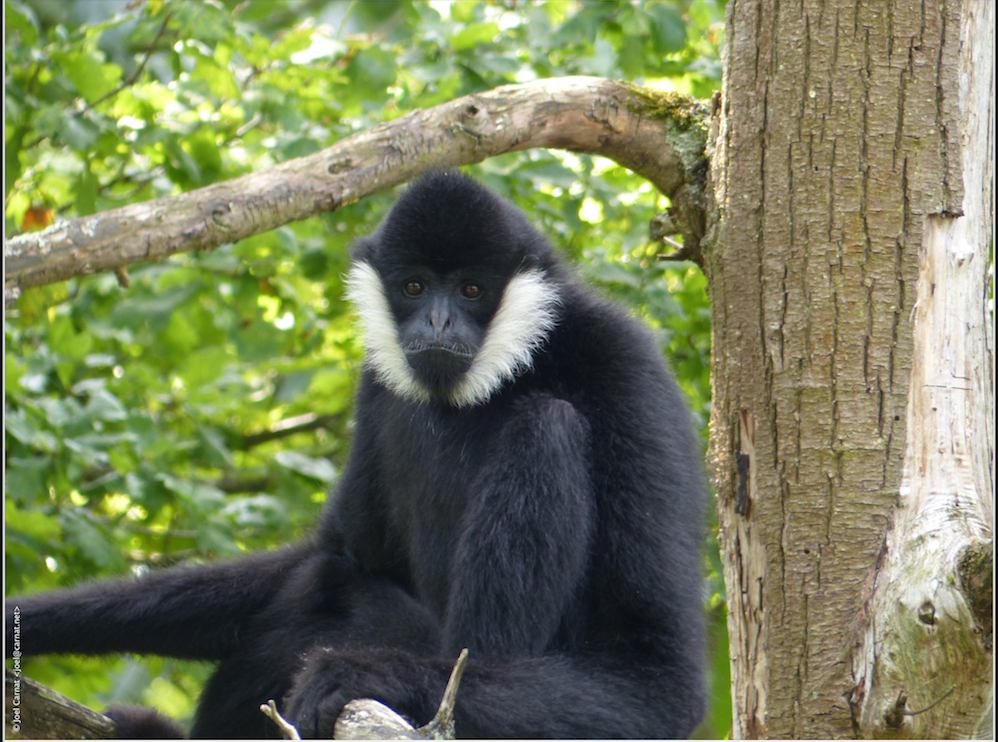 Beyond Pandas: The Wildlife of Southwest China
Tuesday, Jan. 19, 7-8pm ET
Speaker: Bill McShea, Smithsonian Conservation Biology Institute
China has established an impressive array of reserves to conserve the giant panda. These reserves also harbor many unique species of mammals in one of the world's biodiversity hotspots. In our kickoff lecture of 2021, join Smithsonian wildlife ecologist Bill McShea to learn about the ecology and conservation of these species in a land striving to conserve its natural heritage in the face of rapid development.
Sign up to view the recording on Zoom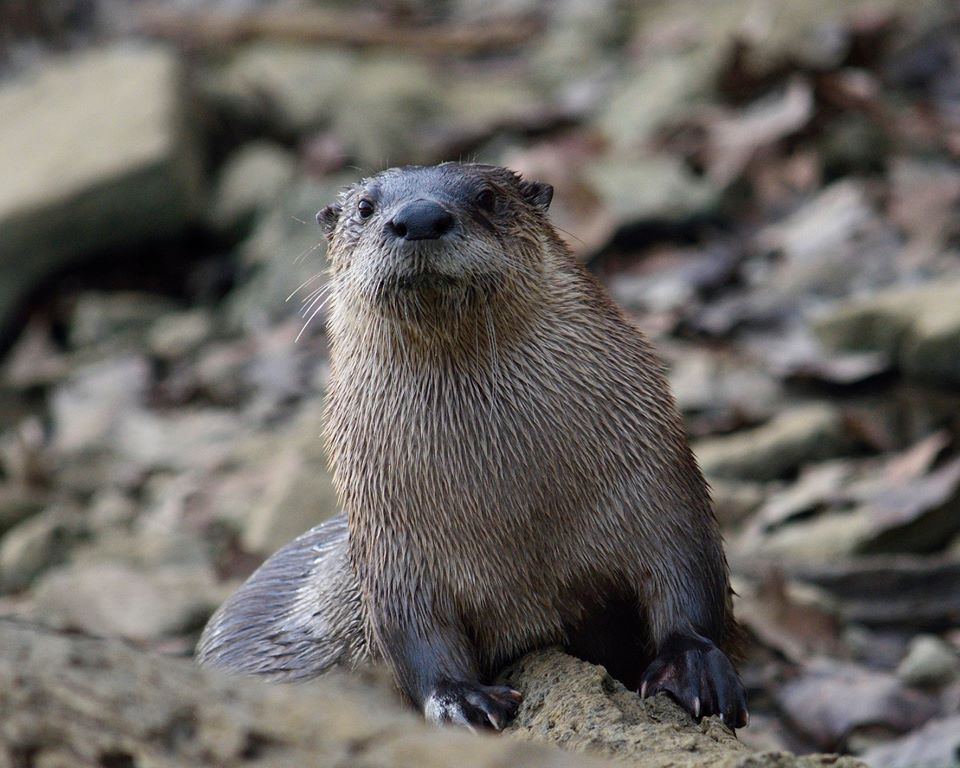 North American River Otter (Credit: Matthew Fryer)
Things You "Otter" Know
Tuesday, Feb. 16, 6-8pm ET (earlier start time!)
Speaker: Karen McDonald, Smithsonian Environmental Research Center
Learn about river otters in the Chesapeake Bay, in a two-part event for kids and adults! At 6pm, get a lesson in river otter anatomy with a "Draw An Otter With A Biologist" activity led by Karen McDonald. At 7pm, Karen will lead a virtual science talk about these mostly nocturnal and notoriously shy creatures. She'll explore what we know, what we don't know and the research SERC is conducting about otters. Younger kids can download this coloring sheet to do during the talk or afterwards. 
Once you sign up online, you'll be able to enter the webinar any time after it starts. You can participate in the drawing event at 6pm, the lecture at 7pm, or both.
Sign up online to view the recording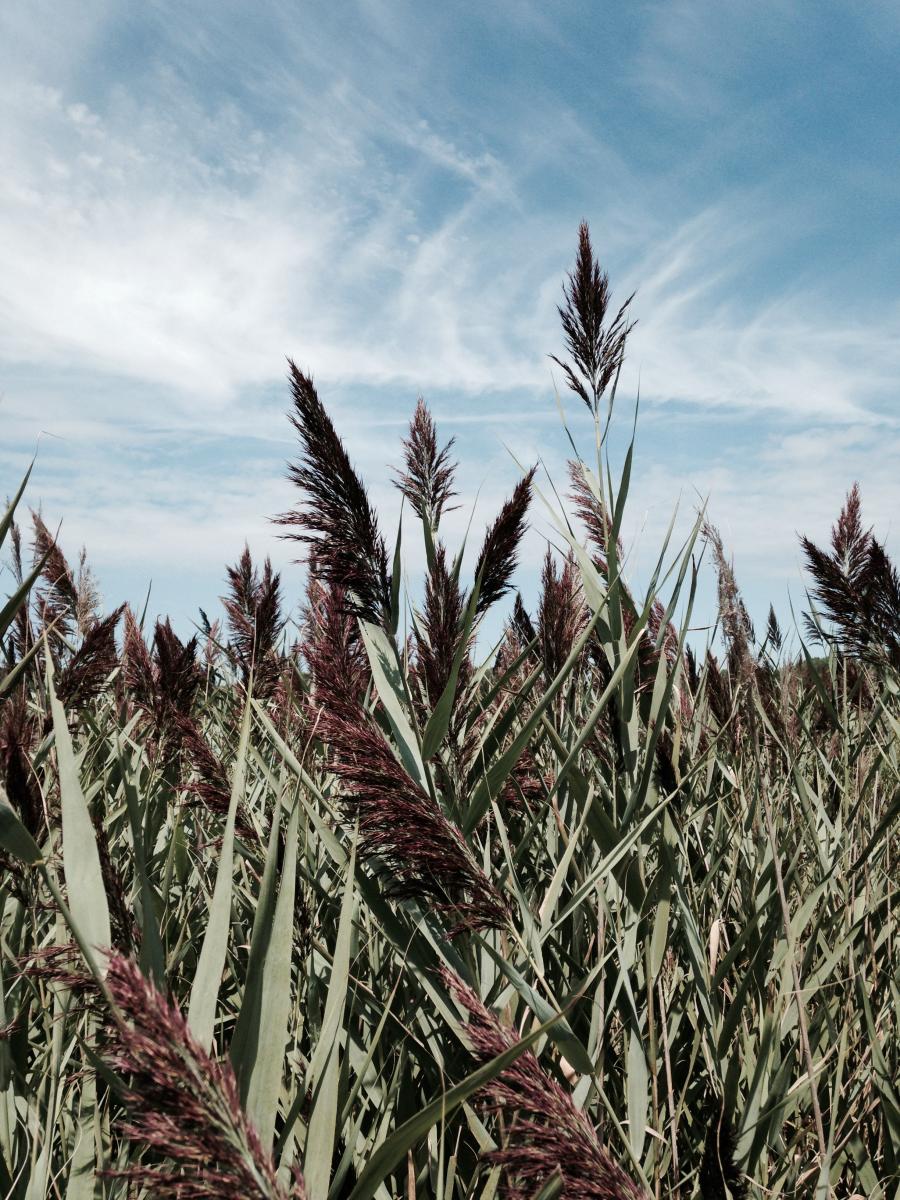 Phragmites australis on SERC's Global Change Research Wetland. (Credit: Chris Patrick/SERC)
The Quest To Understand (and Manage) Invasive Phragmites
Tuesday, March 16, 7-8pm ET
Speakers: Melissa McCormick and Dennis Whigham, Smithsonian Environmental Research Center
Since Phragmites australis began taking over U.S. wetlands in the 1970s, we have learned a lot about the non-native strain of this reed. Both human activities and the underlying biology of Phragmites have set the stage for its explosive invasion. In our March evening webinar, SERC ecologists Melissa McCormick and Dennis Whigham will delve into the latest science, developed over more than a decade of Phragmites research at SERC. They will also highlight efforts by scientists and local citizens to link the ecology of Phragmites with efforts to manage it, and discuss public perceptions of this not-so-friendly European visitor.
Sign up online to watch recording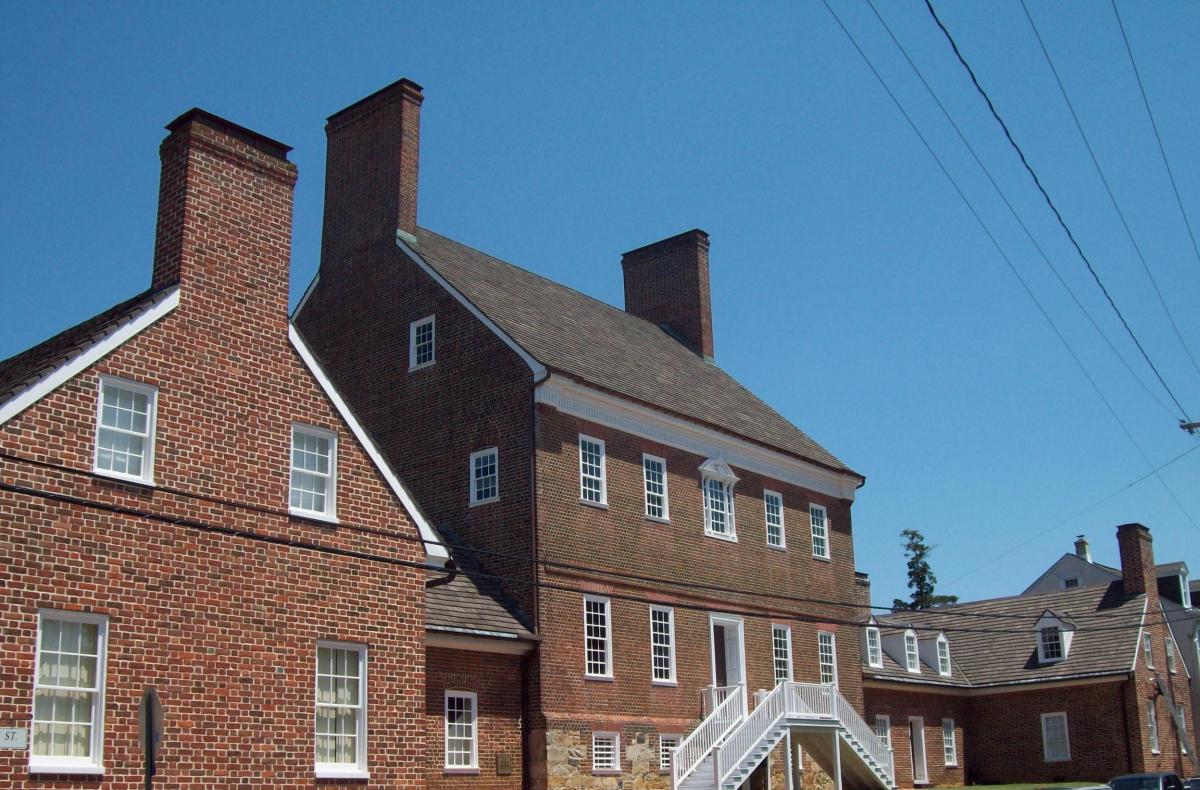 James Brice House (Credit: Pubdog, via Wikimedia Commons. Public Domain)
BONUS LECTURE! Return to 1774: The 21st Century Restoration of the James Brice House
Tuesday, March 30, 7-8pm ET
Speaker: Michael Day, Historic Annapolis
Due to an unexpected change in circumstances, the Smithsonian Environmental Research Center and Historic Annapolis, Inc., are postponing this lecture and will reschedule for a later time. We thank you for your interest, and look forward to presenting this lecture in the future.
Get a behind-the-scenes look at the James Brice House, an iconic 5-part colonial mansion in Maryland dating back to 1774. In a special bonus lecture, walk through the house on a prerecorded virtual tour with Historic Annapolis preservationist Michael Day. Day will explore the daunting task of researching, investigating and painstakingly restoring the mansion to its original appearance in 1774. Mostly shrouded in mystery for decades, the James Brice House Restoration Project will allow it to be open to the public like it never has before. Of course, no tour of the Brice House would be complete without some discussion of the spirits that still walk its halls...or not. Live Q&A with Michael Day will follow the virtual video tour.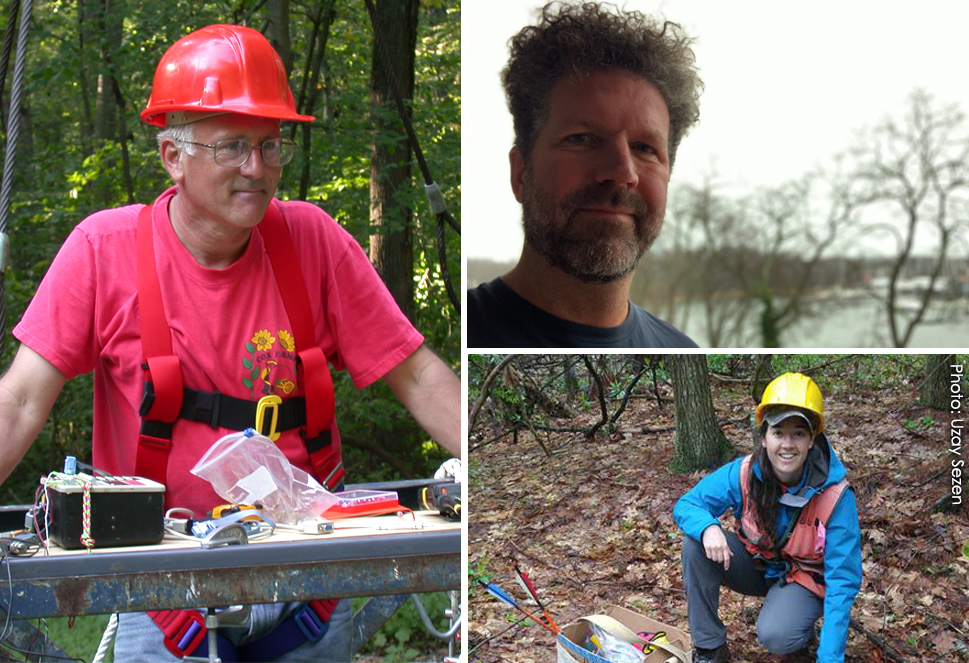 Earth Optimism Panel: The Hidden Workings of Forests and Their Future
Tuesday, April 20, 7-8pm ET
Speakers: Sean McMahon, Geoffrey "Jess" Parker and Jess Shue
As carbon-storing and carbon-cycling juggernauts, forests are a major tipping point for whether our planet can keep climate change at bay. On April 20, join three Smithsonian forest scientists for a special pre-Earth Day panel. Discover how trees store and move carbon, from the level of microscopic cells to the sweeping canopies of America's woodlands. The panelists will share decades of knowledge from SERC forests in Maryland. They'll also reveal discoveries on how forests around the world are responding to climate change, through work with the Smithsonian's Forest Global Earth Observatory. This live conversation will include plenty of time for audience Q&A. Sign up to watch live or on-demand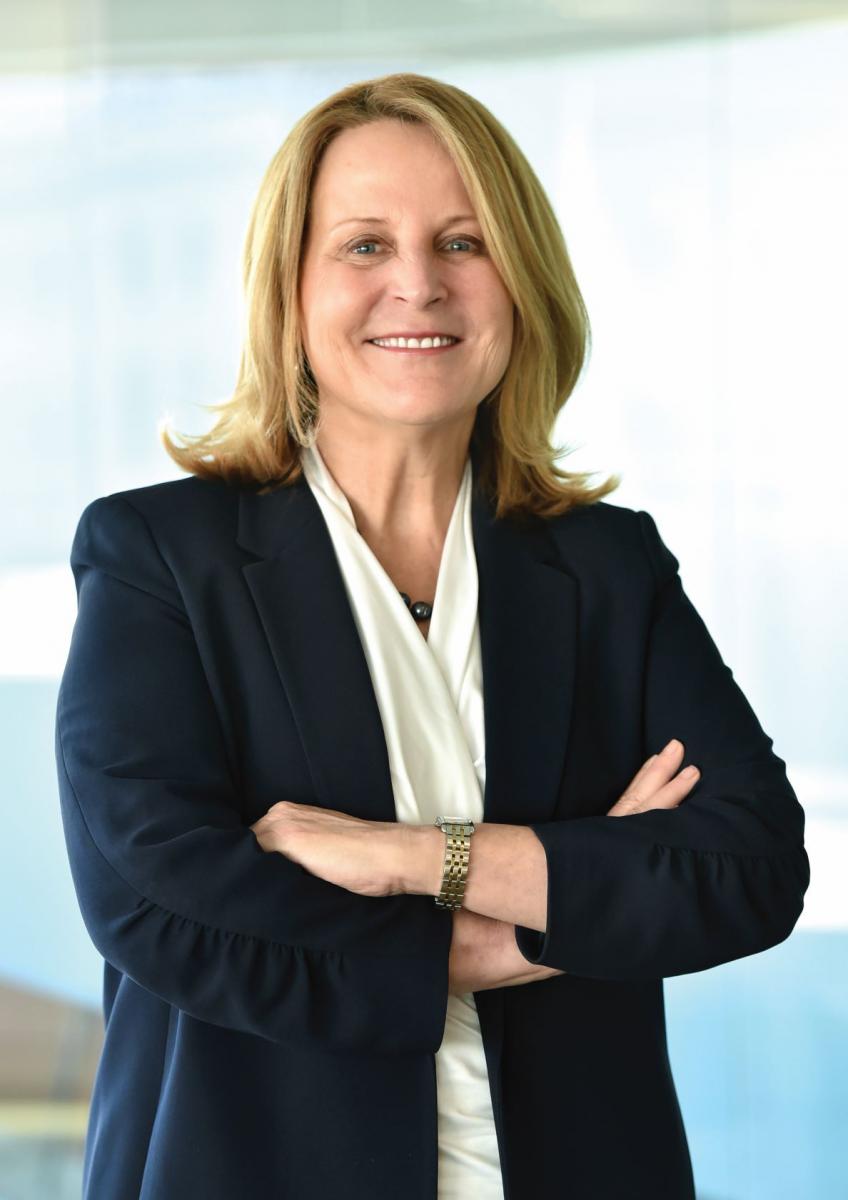 Alice Hill (Credit: University of Virginia)
Lessons For Addressing Climate Change from the COVID-19 Pandemic
Tuesday, May 18, 7-8pm ET
Speaker: Alice Hill, Council on Foreign Relations
The COVID-19 pandemic has caused a crisis unlike any other in living memory. It has also exposed the consequences of failing to prepare for catastrophic risk on a global scale. Both pandemics and climate change act as threat multipliers that amplify risks to global political stability, economic security and social welfare, while generating profound uncertainty around when and how they will occur. In our May 18 webinar, Alice Hill of the Council on Foreign Relations will explore the vast similarities between climate change and pandemics, and reveal how the world's response to COVID-19 offers critical insights into how countries and communities can prepare for the worsening impacts of climate change.
Sign up to watch live or on-demand
Information on June-October lectures coming soon!
Recordings of 2020 Lectures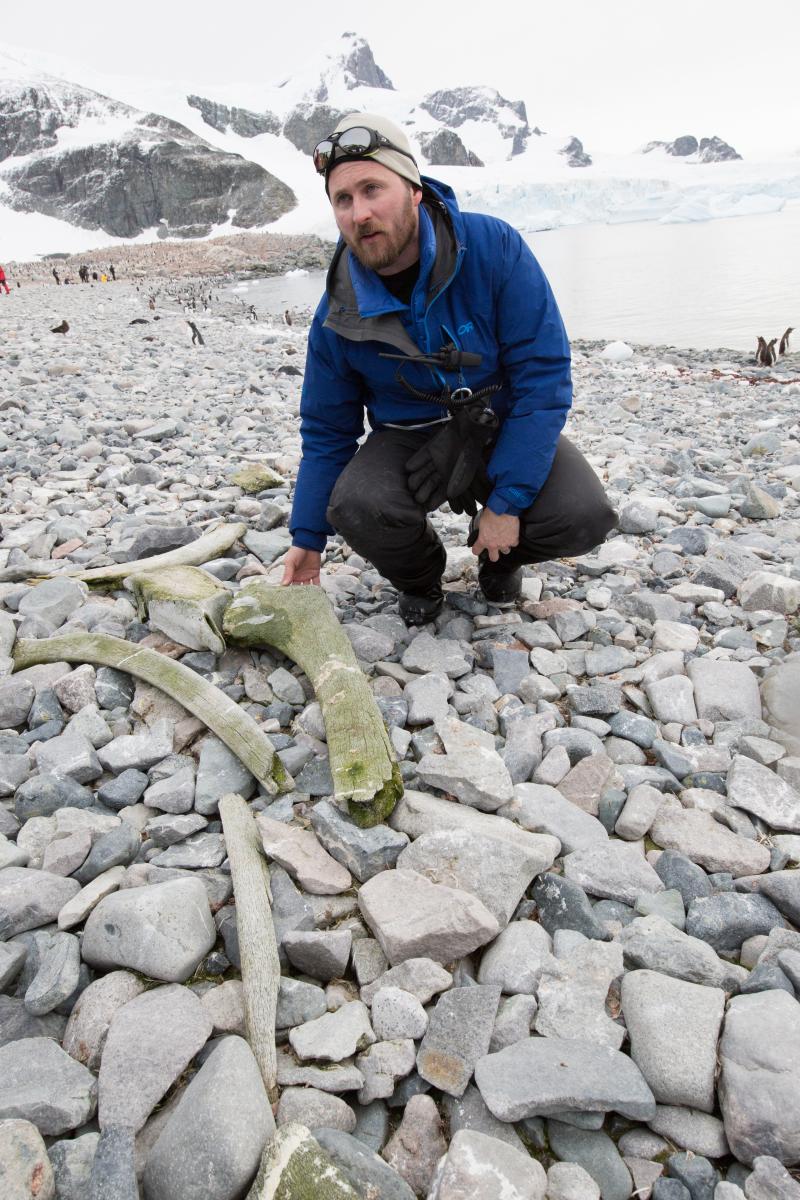 Nick Pyenson with whale bones on Cuverville Island, in Antarctica. (Credit: Martha Stewart)
Spying on Whales
Tuesday, Oct. 20, 2020, 7-8pm
Speaker: Nick Pyenson, Smithsonian's National Museum of Natural History
We think of whales as icons of the sea, but the first whales were certainly not like the ones that you see today: They lived on land, had four legs, and were the size of a dog. How do we know about the deep past of whales, and what does that tell us about how evolution works? In the finale of SERC's 2020 Earth Optimism series, get a closer look with Nick Pyenson, author of "Spying on Whales" and curator of fossil marine mammals at the Smithsonian's National Museum of Natural History. Dive in for the surprising backstory and a glimpse of our shared future with these enigmatic giants. The talk spans the poles to the equator; ice-locked waters to dry deserts; from millions of years in the past to our uncertain future.
Sign up online to view the recording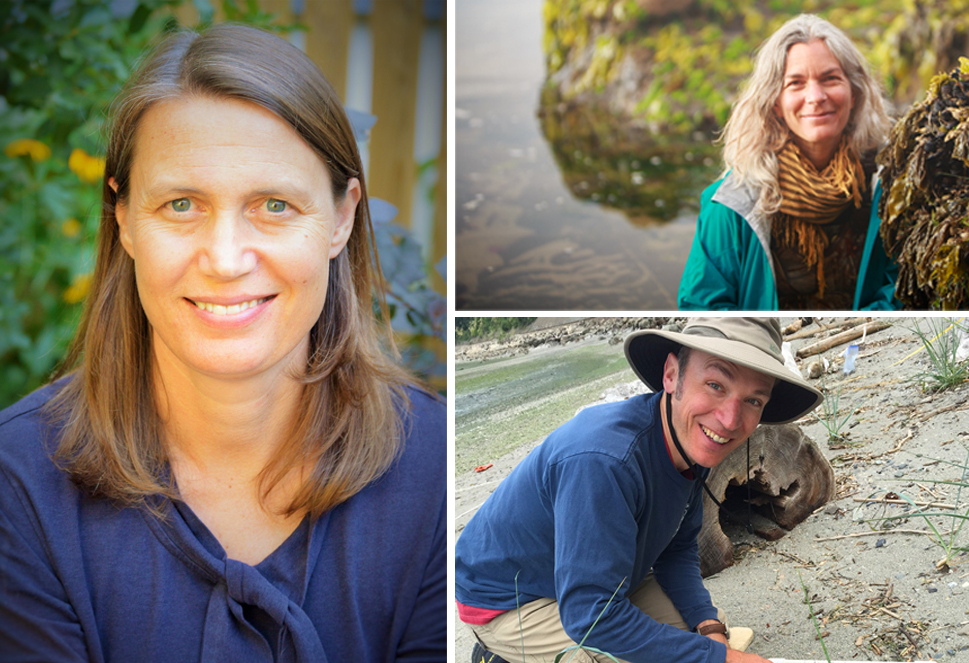 Clockwise from left: Zoe Johnson (Credit: Amelia Johnson), Chela Zabin (Credit: Brandy Gale) and Jason Toft (Credit: Kathleen Pozarycki)
Building Climate-Resilient Communities on the Coasts
Tuesday, August 18, 2020, 7-8:30pm
Panelists:
Zoë Johnson, Co- Chair, Annapolis City Dock Resiliency Workgroup
Jason Toft, University of  Washington
Chela Zabin, Smithsonian Environmental Research Center - San Francisco Branch
Moderator: Kristen Minogue, Smithsonian Environmental Research
Tens of millions of Americans make their homes in coastal cities. How these cities adapt to rising seas will determine their futures in the 21st century. In our August webinar, three experts from cities on the East and West Coasts of the U.S. share stories and ideas about how coastal communities can build resiliently in the face of sea level rise. 
Sign up online to watch recording on Zoom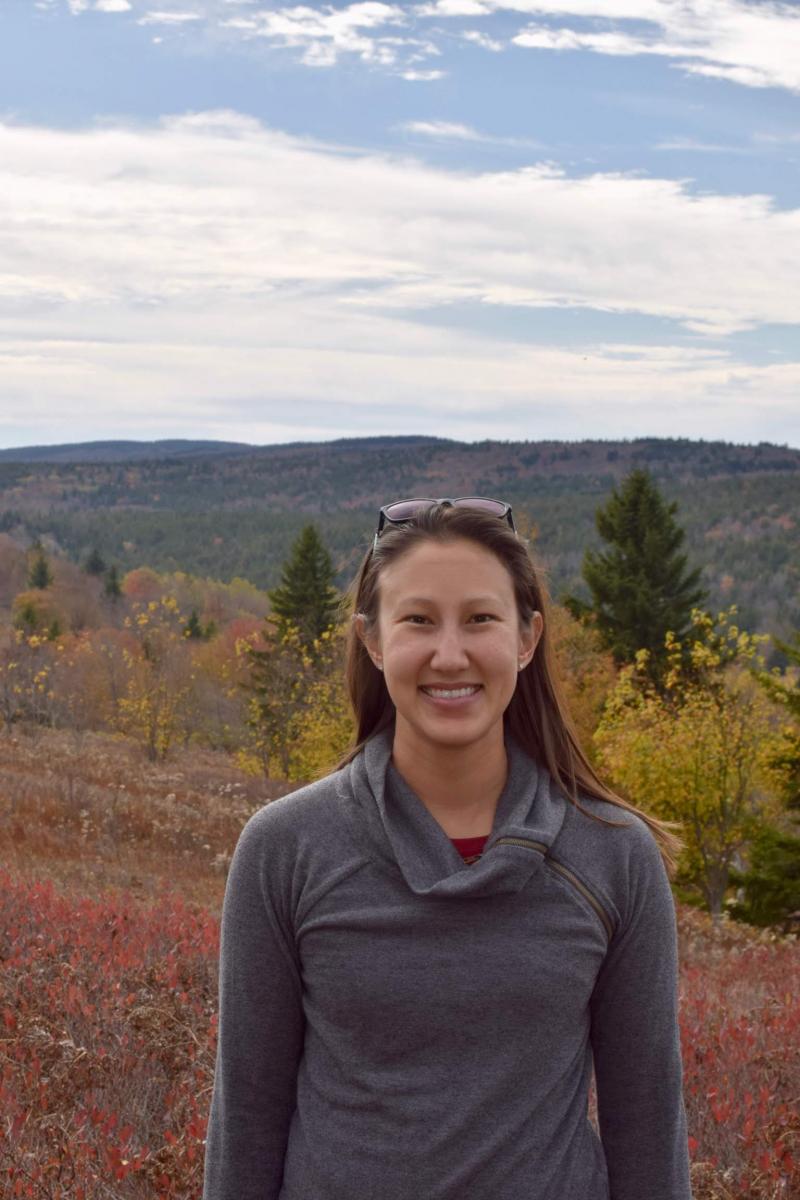 Kim Komatsu. (Credit: Karin Burghardt)
Working Landscapes: Doing Science To Help People and Nature
Tuesday, July 21, 2020, 7-8pm
Speaker: Kim Komatsu, Smithsonian Environmental Research Center
As humans, we depend on the environment for our well-being and livelihoods. Yet in an era of global change, these critical environmental services are under threat. Now more than ever, it's vital for communities to work together to understand the impacts humans have on the environment and how we can mitigate those effects. In this talk Dr. Kim Komatsu, a scientist with SERC and the Smithsonian's Working Land and Seascapes Initiative, highlights new research that's serving both people and nature. She'll focus on two projects in the Chesapeake Bay region: how soil microbes can protect soybeans—the second most farmed crop in the U.S.—and how land use is changing diversity in our forests. Join us for an evening of conservation optimism, focused on science to protect our working landscapes for future generations. 
Sign up online to watch the recording on Zoom
Cyrena Simons (Credit: Stoney Simons)
Bay-Wise Gardening To Help The Environment
Tuesday, June 16, 2020, 7-8pm
Speaker: Cyrena Simons, Anne Arundel County Master Gardeners
While many are at home and gardening, there are many bay-friendly practices you can use to enhance your property and the environment. At our June virtual evening lecture, Master Gardener Cyrena Simons shares tips from the University of Maryland's Master Gardener Bay-Wise Program. Bay-wise gardening can take less work and less money, while attracting birds and butterflies to your garden. Cyrena also shares resources for getting free help with gardening questions. While this webinar focuses on examples from the Chesapeake, the Master Gardener Program has connections with state universities all across the country.
Sign up online to watch the recording on Zoom
Download the webinar slides (pdf)
Earlier Lectures
Audio or slides only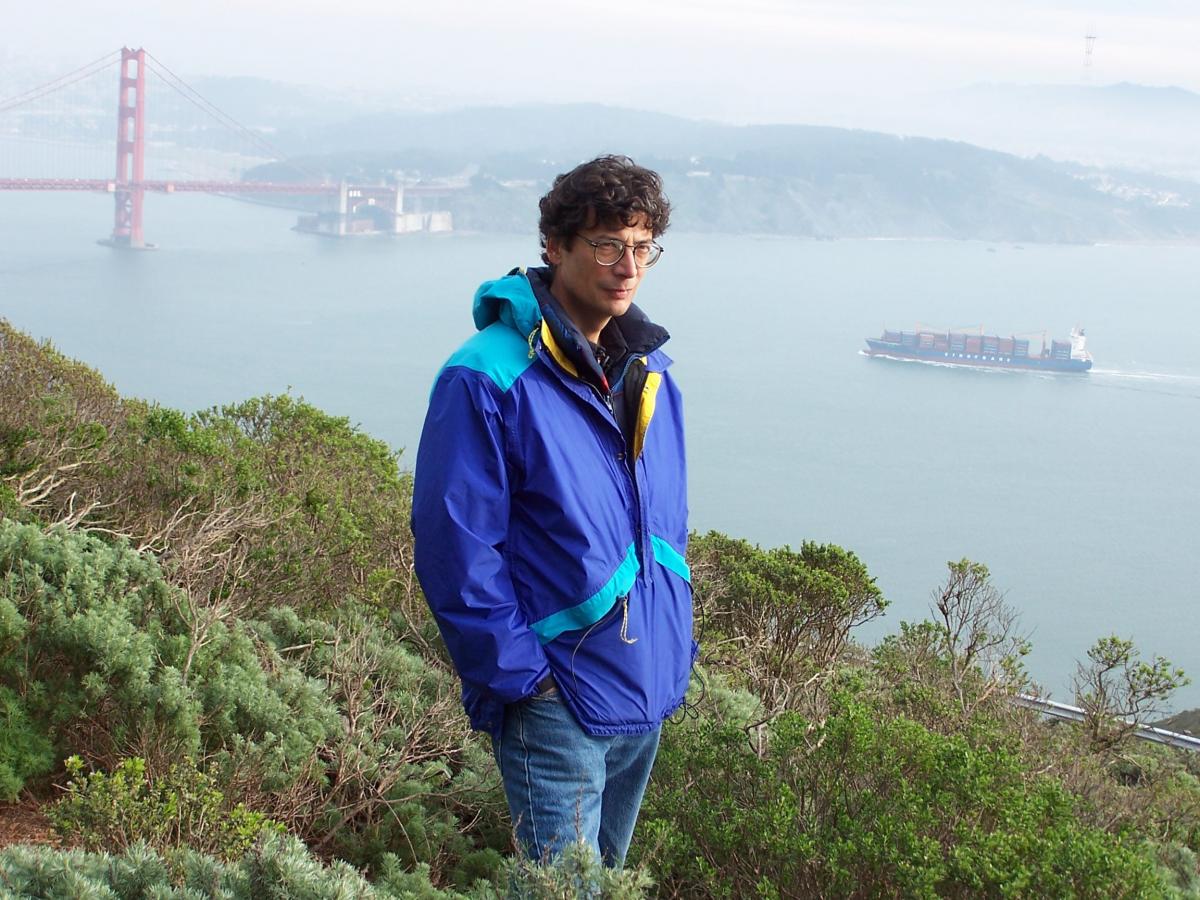 Greg Ruiz (Credit: SERC)
Global Trade, Ballast Water and Invasive Species on Ships
Tuesday, May 19, 2020
Speaker: Greg Ruiz, Smithsonian Environmental Research Center
Global trade is enabling invasive species to cross borders at unprecedented speeds. But it's also triggered the rise of new technologies to combat them. In this talk, SERC marine biologist Greg Ruiz highlights some of the latest efforts to track and clean up the ballast water in ship hulls—a key way invasive species have crossed oceans—and the research that's helping prevent future invasions. 
Listen to audio of lecture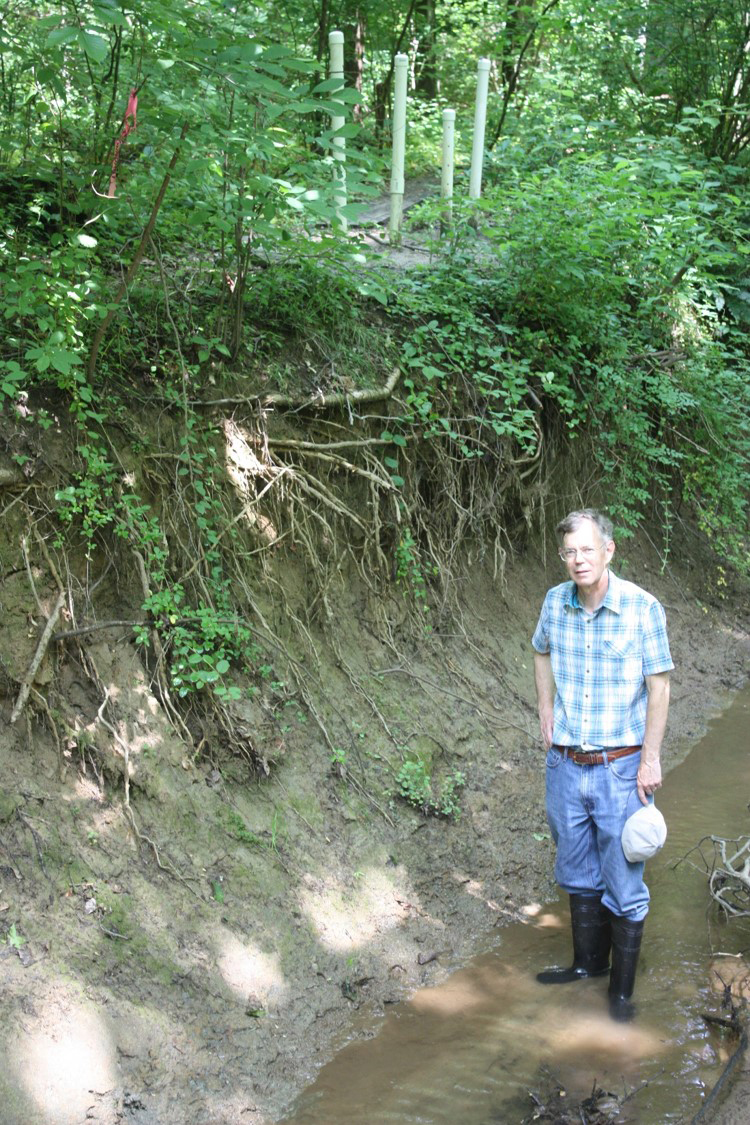 Tom Jordan (Credit: SERC)
City Stream, Country Stream: Getting a Clearer Picture of Stream Restorations
Tuesday, Feb. 18, 2020
Speaker: Tom Jordan, Smithsonian Environmental Research Center
Stream restorations, especially in urban watersheds, are a popular strategy for reducing nutrient loads to Chesapeake Bay. However, the latest research suggests their effectiveness can vary. In this talk, SERC nutrient ecologist Tom Jordan compares two stream restorations his lab has been tracking: an urban one and a rural one. He reveals the different approaches each restoration took, and how each measured up in terms of improving water quality.
Listen to audio of lecture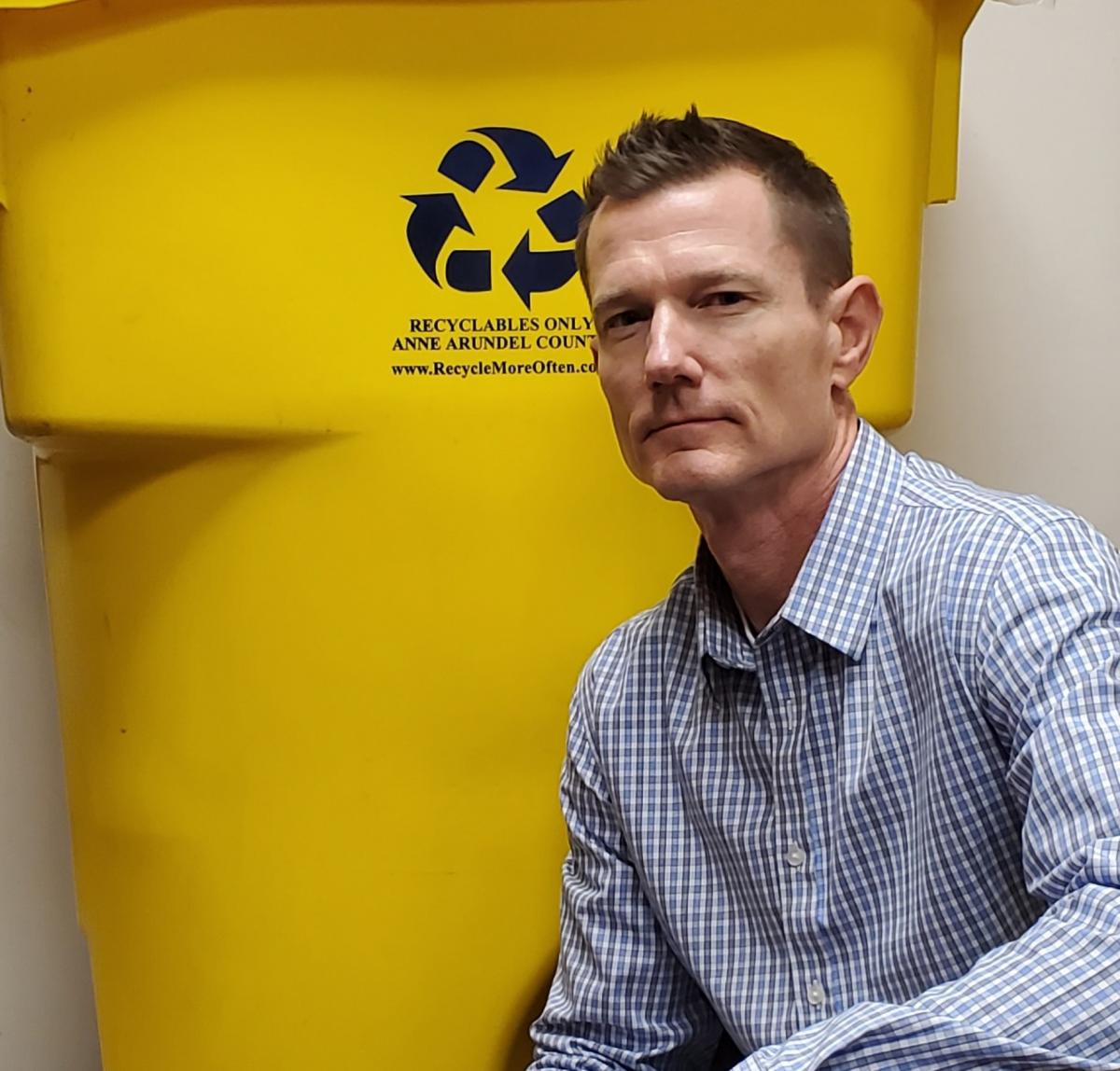 Richard Bowen (Credit: Kristin Lagana)
How to Recycle More and Recycle Right
Tuesday, Jan. 21, 2020 
Speaker: Richard Bowen, Anne Arundel County Dept. of Public Works
In our kickoff lecture of 2020, Richard Bowen, recycling program manager for Anne Arundel County, answers questions about what can and can't be recycled in the county and the services the county offers to help residents recycle more effectively. Get an inside look at what happens to the items we throw out.
Listen to audio of the lecture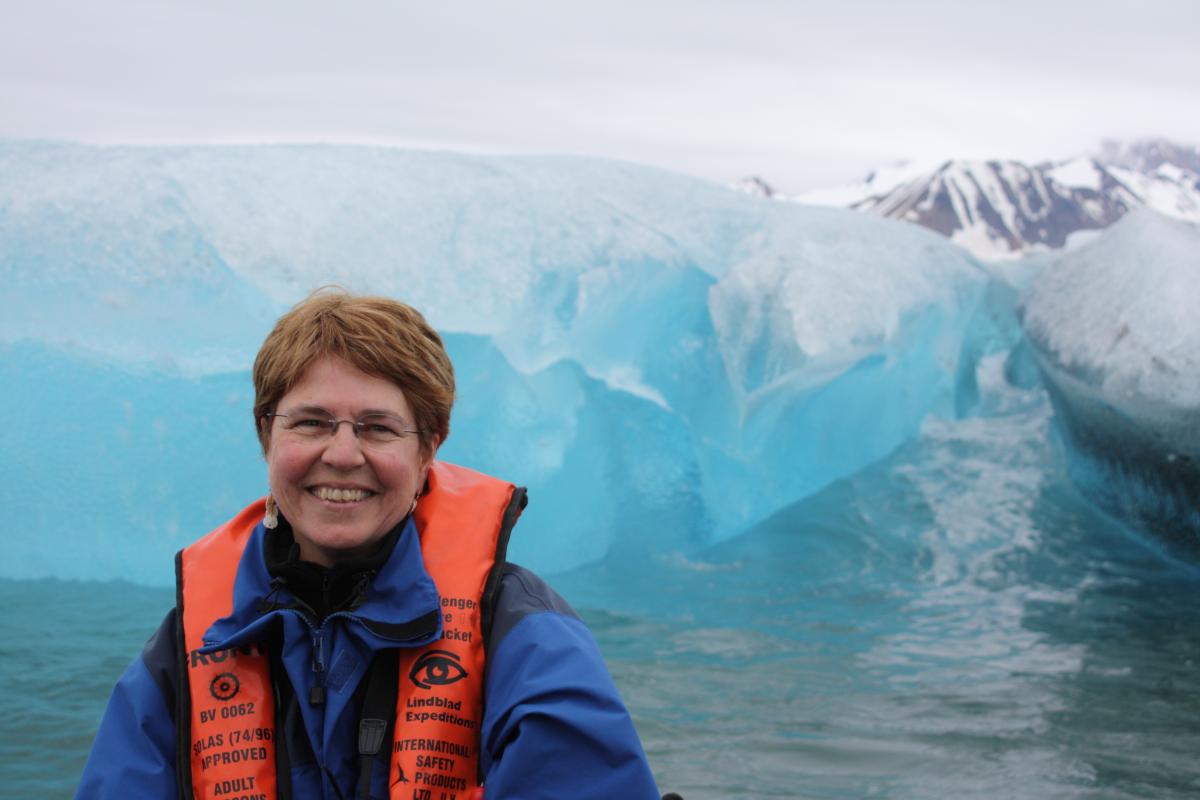 Jane Lubchenco (Credit: NOAA)
2019 Keynote Lecture - The Ocean: Our Future
Tuesday, Oct. 15, 2019
Speaker: Jane Lubchenco, former administrator of NOAA
Our grand finale lecture of 2019 featured marine biologist Jane Lubchenco, the first female administrator of the National Oceanic and Atmospheric Administration (NOAA). In this talk, Dr. Lubchenco took stock of the challenges in achieving a healthy ocean, while highlighting the encouraging actions underway to address these problems. Focusing on science-based solutions embraced by communities, businesses, and governments, she connected the dots between the health of oceans and coasts, and our own health and prosperity.
Listen to audio of the lecture