2019 Lectures
Expand your horizons this year, with our free evening lectures! Dive into the latest discoveries scientists are making in the Chesapeake and around the world.  Our monthly series kicks off on March 15 and runs every third Tuesday of the month, from March through October. Lectures are free; donations are appreciated. No advance registration necessary—a curious mind is the only requirement.
Time: Every third Tuesday of the month at 7pm (light refreshments at 6:30)
Place: Schmidt Conference Center (directions)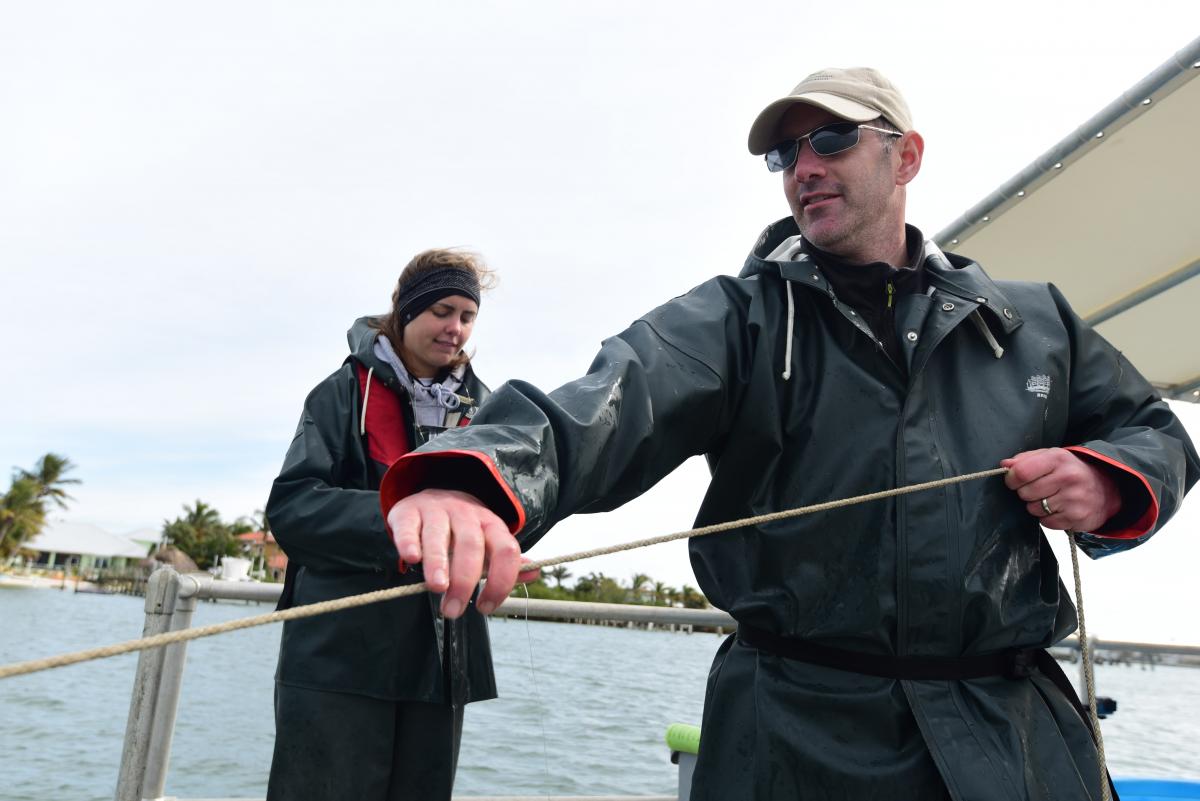 Oysters and Restoration: Potential for a Future Chesapeake
Tuesday, March 19, 7pm
Speaker: Matt Ogburn, Smithsonian Environmental Research Center
Oysters and their reefs are iconic natural features of Chesapeake Bay. Today, watermen, scientists, managers, conservation groups and a wide range of other stakeholders are coming together to reinvigorate the shellfish. They're undertaking large-scale efforts to restore oyster reefs, rebuild fisheries and expand oyster aquaculture. In this talk, SERC ecologist Matt Ogburn will give an update on the state of Chesapeake oysters and share insights from SERC's ongoing oyster research.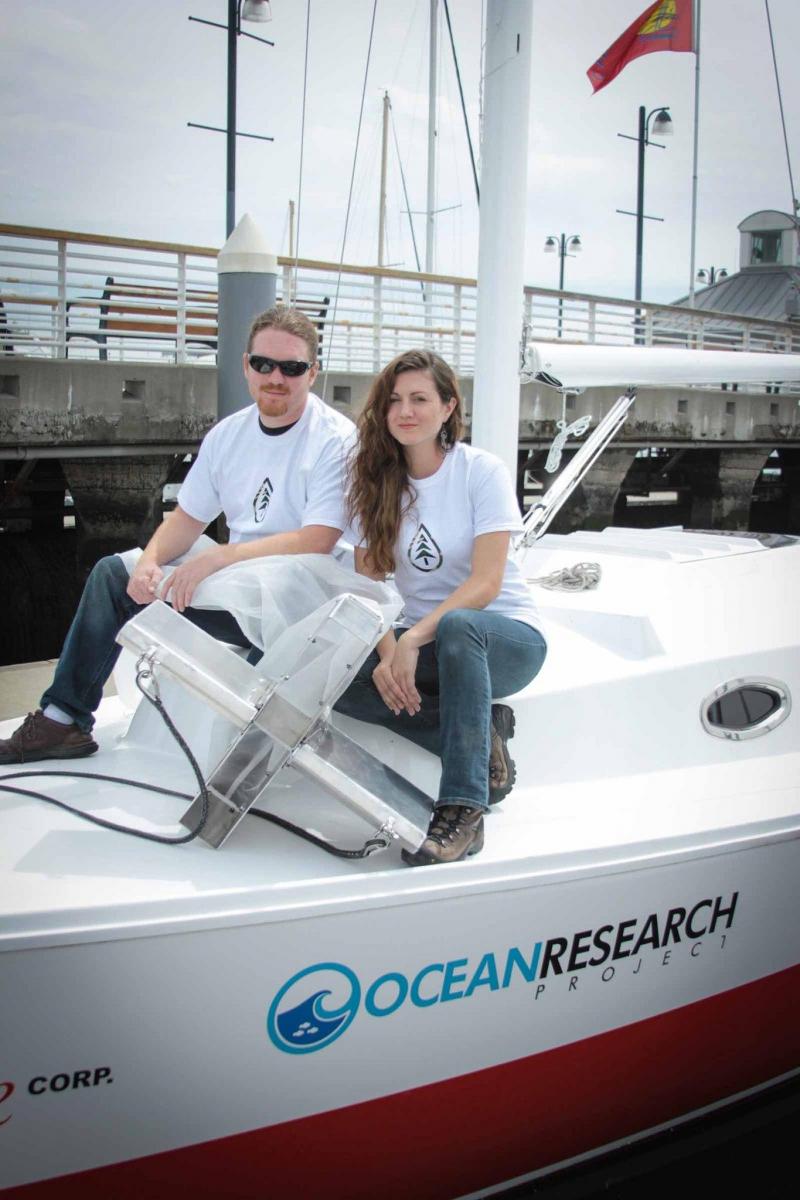 Tales from the High Seas
Tuesday, April 16, 7pm
Speakers: Matt Rutherford and Nicole Trenholm,
Ocean Research Project
Join us for an evening of science and storytelling! The Ocean Research Project (ORP), an Annapolis-based nonprofit, is dedicated to reversing humanity's negative impact on the ocean through science, exploration and education. It is run by Matt Rutherford and Nicole Trenholm, who have sailed over 16,000 miles collecting data for SERC and other research organizations. Their voyages include gathering ocean carbon data 700 miles from the North Pole, chasing tagged fish in the Chesapeake and encouraging sailors to become citizen scientists tracking fish along the East Coast. In our April 16 lecture, Matt and Nicole will share their tales from the high seas (and the Arctic Ocean), and talk about the increasing problem of plastic at sea and the challenges facing the planet from ocean acidification. (Photo courtesy of Matt Rutherford)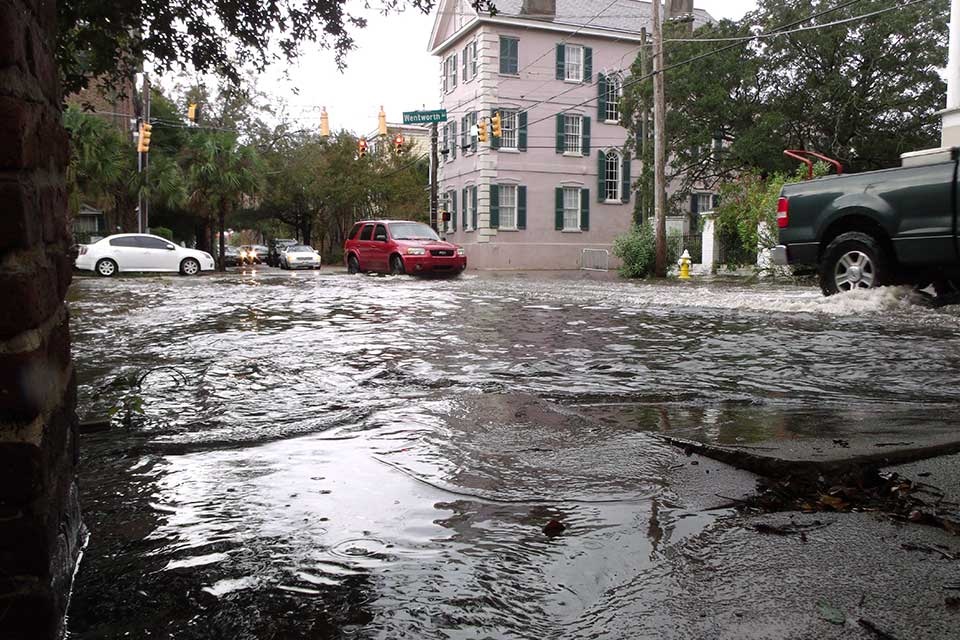 Sea Level Rise: The Risks and Realities
Tuesday, May 21, 7pm
Speaker: William Sweet,
National Oceanic and Atmospheric Administration
In this lecture, NOAA oceanographer William Sweet will talk about water level data from around the U.S. and decipher important patterns that directly impact coastal communities. He will focus on how the frequency of "nuisance" tidal flooding has been changing over the last century, and framing possible futures under continued and accelerated sea level rise projections. (Photo: National Ocean Service)