2020 Earth Optimism Lecture Series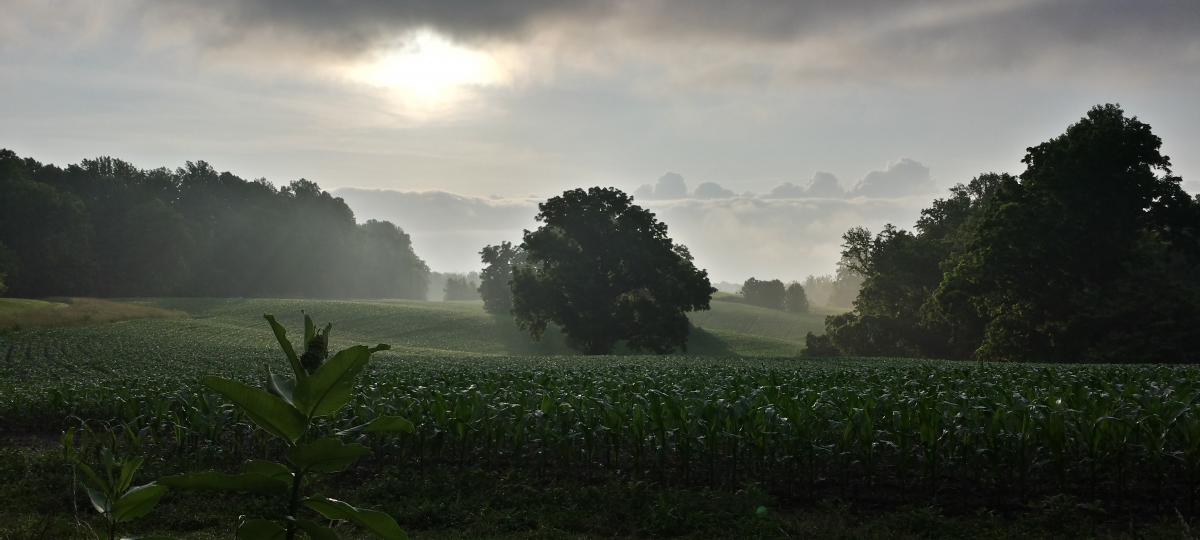 Photo: Nicole Campbell/SERC
Celebrate the 50th anniversary of Earth Day with us all year! We're rolling out a new series of free evening lectures at the Smithsonian Environmental Research Center in 2020, with an Earth Optimism spin. Hear success stories from Chesapeake Bay and around the world. Discover what's working in conservation and sustainability, and what it may take to scale up those efforts to a global level.  Our monthly series kicks off on Tuesday, Jan. 21, and runs every third Tuesday of the month, from January through October. Lectures are free; donations are appreciated. No advance registration necessary—a curious mind is the only requirement.
Time: Third Tuesdays of the month, January-October, 7-8pm (light refreshments at 6:30)
Place: Schmidt Conference Center (directions)
*This time and place applies to all lectures unless otherwise noted in the lecture summary.
Miss the keynote lecture of 2019 with Jane Lubchenco, the first female administrator of NOAA? Listen to the audio of her talk "The Ocean: Our Future" here.
How to Recycle More and Recycle Right
Tuesday, Jan. 21, 7-8pm
Speaker: Richard Bowen, Anne Arundel County Department of Public Works
In our kickoff lecture, Richard Bowen, the recycling program manager for Anne Arundel County, will answer questions about what can and can't be recycled in the county and break down the different services the county offers to help residents recycle more effectively. Come get an inside look at what happens to the items we throw out.
Listen to audio of the lecture
City Stream, Country Stream: Getting a Clearer Picture of Stream Restorations
Tuesday, Feb. 18, 7-8pm
Speaker: Tom Jordan, Smithsonian Environmental Research Center
Stream restorations, especially in urban watersheds, are a popular strategy for reducing nutrient loads to Chesapeake Bay. However, the latest research suggests their effectiveness can vary. In this talk, SERC nutrient ecologist Tom Jordan will compare two stream restorations his lab has been tracking: an urban one and a rural one. He'll reveal the different approaches each restoration took, and how each measured up in terms of improving water quality.
CANCELED - Global Trade, Ballast Water and Invasive Species on Ships
Tuesday, March 17, 7-8pm
Speaker: Greg Ruiz, Smithsonian Environmental Research Center
Global trade is enabling invasive species to cross borders at unprecedented speeds. But it's also triggered the rise of new technologies to combat them. In this talk, SERC marine biologist Greg Ruiz will highlight some of the latest efforts to track and clean up the ballast water in ship hulls—a key way invasive species have crossed oceans—and the research that's helping prevent future invasions.
CANCELED - The Hidden Ways Forests Benefit People
Tuesday, April 21, 7-8pm
Speaker: Jess Parker, Smithsonian Environmental Research Center
On the eve of Earth Day, join us for a special lecture on forests! As carbon-storing powerhouses, forests are already lauded for their ability to fight climate change. But the benefits of conserving them go far beyond that. In this talk, SERC ecologist Jess Parker will highlight some of the lesser-known services forests are giving society today. Drawing on more than 30 years of research, he'll reveal the many unseen ways forests are making our lives better, often at little or no cost to humans.
We are adjusting our evening lecture schedule in light of COVID-19 (coronavirus) and will provide updates for the remaining lectures as they become available.