Plan Your Visit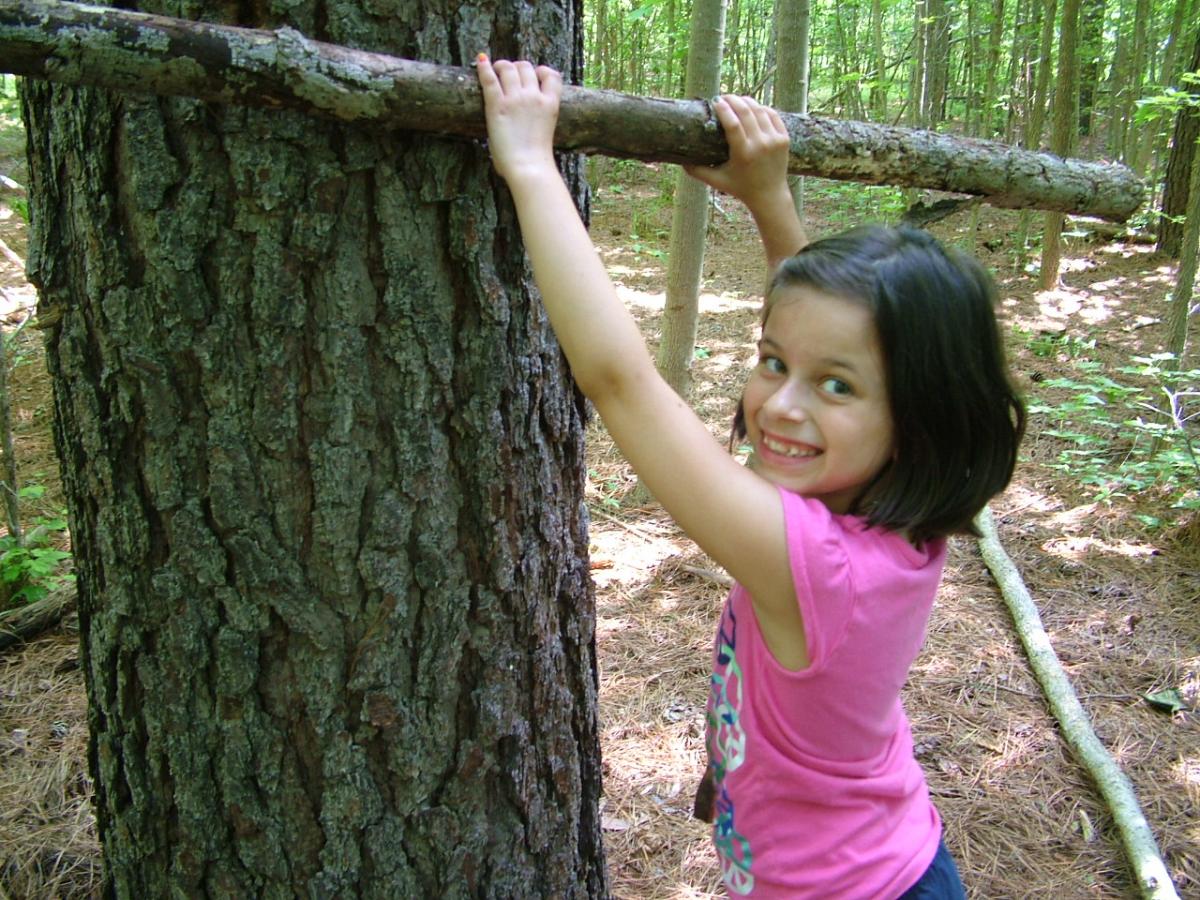 The Reed Education Center and surrounding trailheads are closed to the public until early April for maintenance. Our trails are open but only accessible from the trailhead near the main campus. Parking is available in the gravel lot on the main campus.

Jump to the parking section for directions and a map
For the public
SERC's trails and dinghy dock are open to the public Monday through Saturday, 8:00am-5:30pm. We are closed on Sundays and federal holidays.
We have four miles of trails for hiking or biking, and a floating dock where you can launch a personal canoe or kayak to paddle along the Rhode River.
SERC Campus and Trail Map (PDF)
Trail maps are also located at kiosks at the Reed Education Center, Contee Watershed Trail, and New Dominion Building.
For more details about each trail, visit our Maps and Trails page.
Public Programs and Calendar
Check out our calendar for a full list of activities and events at SERC!
For Boaters
We have a floating dock where you may tie up your canoe, kayak or dinghy. Motorized boats more than 15 feet long are not permitted, so please anchor out and come ashore by dinghy if you have a larger vessel. You may not launch any motorized craft from our docks; however, you may launch a non-motorized canoe or kayak to explore our water trails. The launch fee is $5.00 per kayak, payable at the Reed Center. Please note that due to limited parking and our mission to preserve the area, we can only accommodate small groups. Please call 443-482-2200 with questions and please alert us if you plan to bring multiple kayaks, due to limited parking.
SERC Canoe and Kayak Trail Map and Guide (PDF)
Parking
Through early April 2023, public parking is available in the gravel lot on the main campus. Parking is not permitted at the Reed Education Center, for your safety due to maintenance. To get to the gravel lot, after you pass the security kiosk and get to the 3-way stop sign, make a right. At the next 3-way stop sign, make a right and the gravel lot will be on your left. Parking is also available at the Woodlawn History Center on Fridays and Saturdays from 10:00am to 2:00pm and at Contee Farm Mondays through Saturdays from 8:00am to 5:30pm.

SERC Campus and Trail Map (PDF)Updated Feb. 2023

Parking is not permitted in all other areas. You will not be allowed to park outside the park and walk in.
Safety Precautions
Before arriving, please do a health self-check. If you feel sick, please stay home to take care of yourself, and help protect our visitors and staff! Masks are no longer required, but anyone who wants to wear one is welcome to do so.

For safety reasons, flip-flops are not allowed on campus. When hiking, please be aware of poison ivy and follow precautions for ticks.
Visit our FAQ page for answers to common questions about visiting SERC.
For Visiting Scientists, Fellows, and Interns
SERC hosts visiting scientists, fellows, and interns who come to participate in research. Explore our research labs for collaborative research opportunities, or check out our internships and fellowships.
For visitors who need to SCUBA dive for their research, please see the Research Diving section on our Facilities page for more information.
Seeking housing information?
Check out the Housing Facilities section on our Facilities page.
Looking to host a meeting or conference at SERC?
Please see our Meeting and Conference Areas page.
Please note: COVID-19 is an extremely contagious disease that is believed to mainly spread from person-to-person contact. The Smithsonian is doing its part to mitigate transmission intensity, and we ask you, our visitors, to do the same and help us reduce the spread of COVID-19. Despite these measures, the risk of contracting COVID-19 could increase by visiting the Smithsonian. By visiting the Smithsonian, you voluntarily assume all risks related to exposure to COVID-19.  The Smithsonian reserves the right to modify its hours of operations, capacity, or visitor guidelines as circumstances require and to deny entry or access to any person who fails to follow these guidelines or whose conduct puts Smithsonian staff, visitors, or property at risk.