The Technology in Ecology lab is a project in collaboration, working extensively within SERC and globally to to design and support technological innovation in the ecology field.
 
The Technology in Ecology lab is responsible for creating open-source, low-cost, arduino based sensor platforms to support ecological experiments at SERC and abroad. Using this approach, we develop and support several ongoing climate change experiments, including SMARTX, GENX, and MERIT.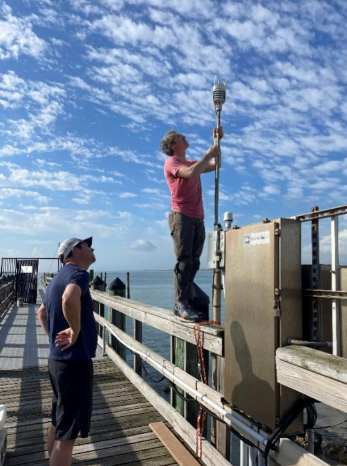 MGEO sensor Installation
Photo by Selina Cheng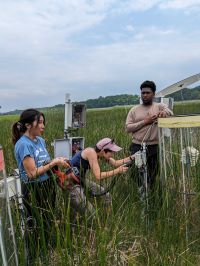 TE Lab GENX Maintenance
 Photo by Genevieve Noyce
 
The Technology in Ecology Lab also supports sensor networks and data infrastructure for the MarineGEO Chemical and Physical Observations Program.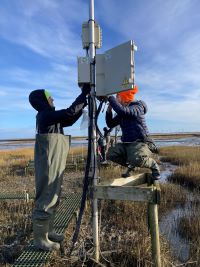 TE Lab MERIT collaboration
Photo by Rae Tennent