Maps and Trails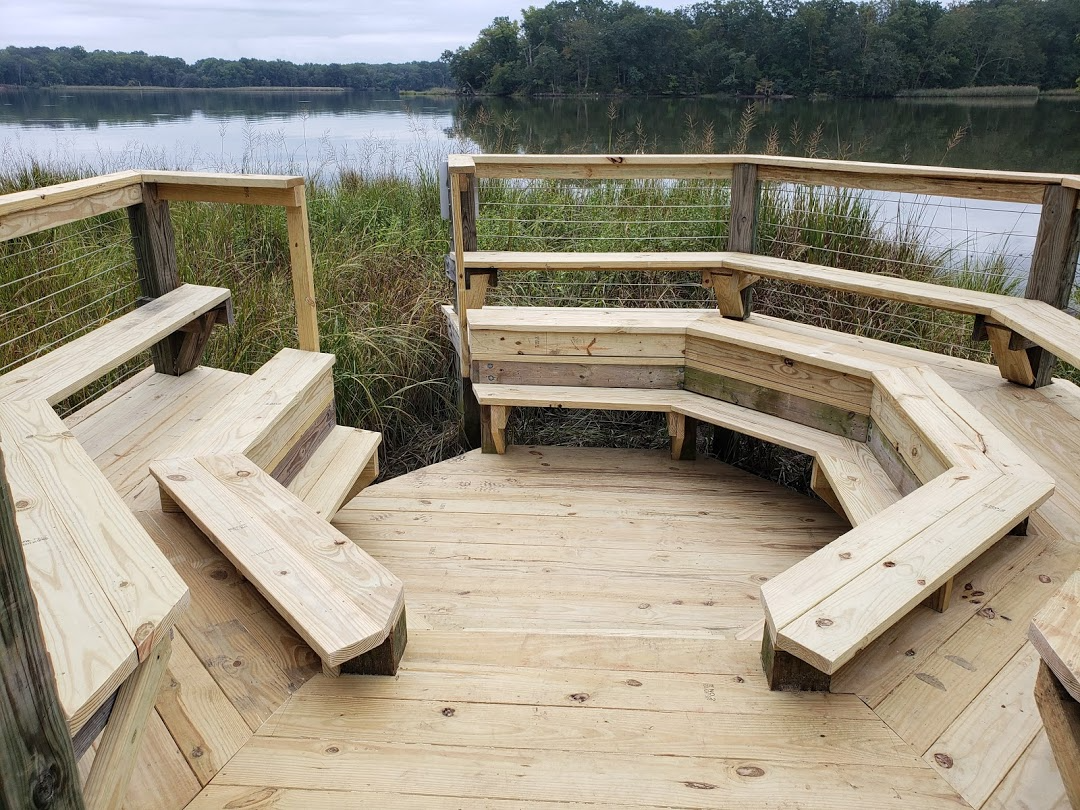 Newly improved overlook of the Rhode River on the Java History Trail. Photo: Karen McDonald/SERC
SERC has three main hiking trails: the Java History Trail, the Discovery Trail and the Contee Watershed Trail. They each range from 1 to 1.5 miles long. During the pandemic, we've made some improvements to our trails, and some of those projects are still going on. As a result, a few sections are temporarily closed off. Download the map below to see which sections are open for hiking!
Download trail map
(Improvements complete on the Java History and Discovery Trails! Construction still ongoing on the Contee Watershed Trail)
Know before you go! View our COVID-19 Visitor Guide
Trails
Java History Trail (1.3 miles, loop)
Travel through time, and discover how Native Americans, farmers and scientists have used the land through the centuries. This trail starts at the Reed Education Center and takes a loop through the forest. Follow the blue trail blazes on the trees.
Discovery Trail (1.3 miles round-trip, no loop)
Stroll along the waters of the Rhode River and Muddy Creek, and enjoy the quiet beauty of the marshes. To access the Discovery Trail, start at the Reed Education Center and follow the waterfront section of the Java History Trail for about a quarter mile until you pass a boardwalk. Go left at the fork after the boardwalk. Follow the pink trail blazes on the trees.
Contee Watershed Trail (1.6 miles, loop)
Start at the Contee Mansion Ruins and take in a scenic overlook of the Rhode River. From there, the trail dives into the forest and alongside a stream, with additional overlooks of the woods along the way. Follow the white trail blazes on the trees.
Maps
SERC Trail Map (updated for ongoing maintenance)