Education Volunteers
Join us!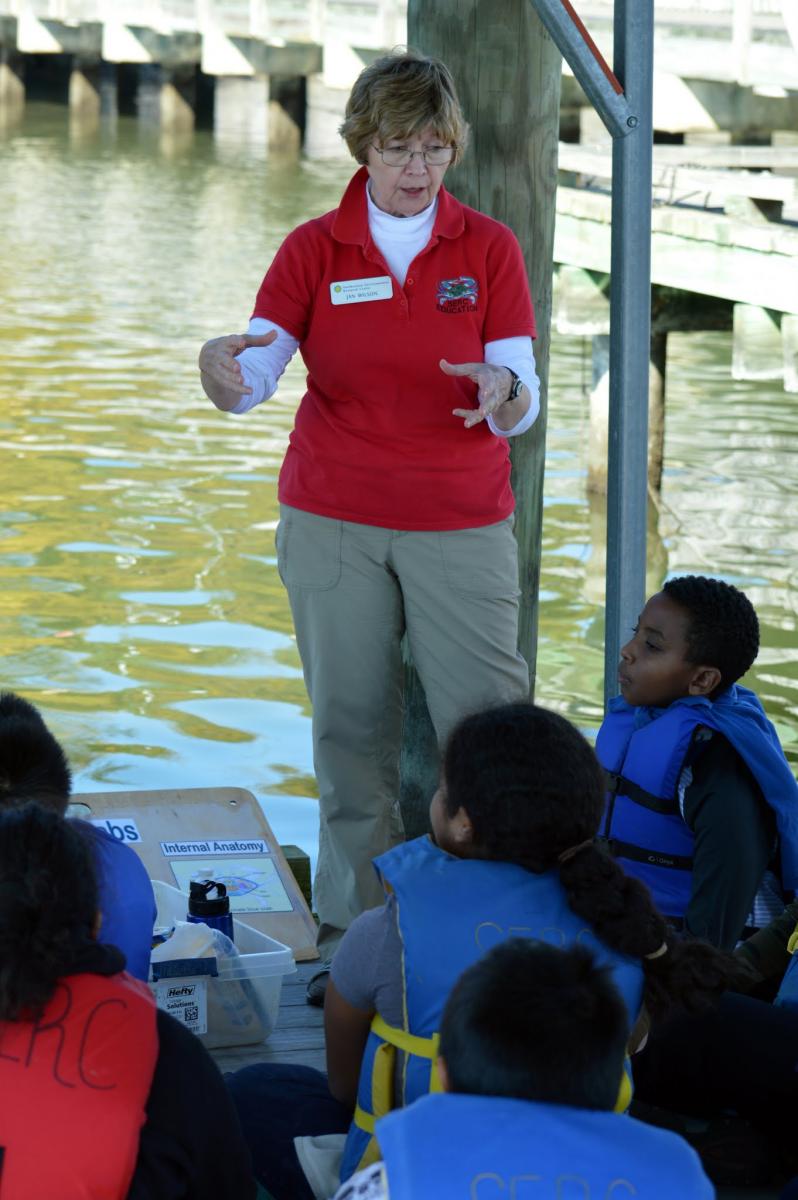 In providing high quality, hands-on learning rooted in Smithsonian Science and expand your understanding of our coastal research projects and Chesapeake Bay ecology.
The programs in Education are only open to those 18 years of age or older, and there is a minimum hour requirement, see information below.
If you are not interested in working with students we also have opportunities for office work, trail maintenance, gardening, and more.
To see if SERC is a good fit you, fill in the SERC Education Volunteer Application to get your process started! We will need to set up an initial interview and then you may volunteer one day as a station helper. After that, if you are chosen as a volunteer, and you choose to continue, then you will start your background paperwork and 3 month/week trial period.
Other benefits of volunteering at SERC:
Deepen your knowledge about the Chesapeake Bay and SERC science and research

Receive volunteer training and continuing educational experiences on a team known for its strong sense of community, mutual support, and meet world class scientists

Enjoy the benefits at other Smithsonian facilities/ events in DC