Education Volunteers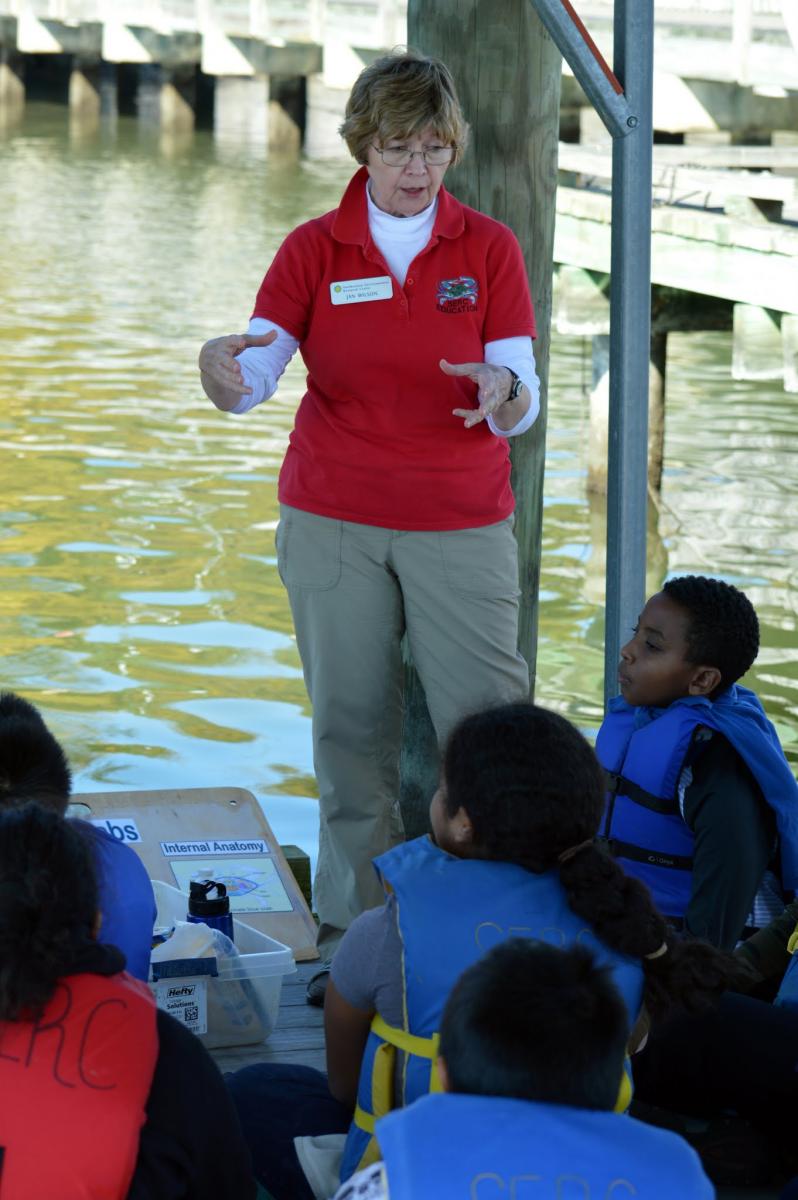 Volunteering allows people of all ages and backgrounds to inspire and engage others. It's a wonderful way to develop skills, explore another career, enhance personal growth, connect with others, strengthen communities, improve lives and have meaningful impact in today's world. 
As a SERC Education volunteer, you can be part of a family of educators that provides high quality, hands-on, inquiry-based science learning rooted in Smithsonian Science. This requires that all volunteers maintain a high level of knowledge, skills and proficiency. To do this we provide a variety of support and training for our volunteers, including an active volunteer mentorship program.
There are five main volunteer areas: Education Program Leaders, Education Program Helpers, Education Volunteer Trainers, Visitor Center Support and Other Opportunities which include aquarium and animal care, general office work and trail maintenance. Volunteers have the opportunity to work in more than one area. For example, a Education Program Leader may act as a Program Trainer or mentor. While we have no minimum number of volunteer hours, we suggest 6-10 hours per month. Click on the accordion tabs below to view our volunteer descriptions and requirements. 
To learn more about Education Volunteer opportunities, please contact Karen McDonald. For online volunteer registration details, visit the Volunteer section of the website. 
Five Volunteering Areas:
Benefits of Volunteering at SERC:
Participate in a high quality education program designed to engage students with Smithsonian Science, hands-on inquiry-based learning
Attend fun hands-on trainings and meet world class scientists
Use of staff food facilities Monday through Friday at the Castle and Natural History Museum (NMNH) cafeterias
Receive 20% off at Smithsonian stores, catalogs and restaurants in museums and galleries
Receive complementary tickets to select museum shows, events and features
Park for free on weekdays (after 3pm) and weekends at select Smithsonian museums and galleries