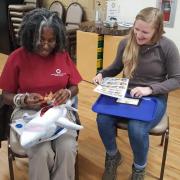 The Smithsonian Environmental Research Center (SERC) is dedicated to providing high quality educational programs that incorporate SERC research with hands-on and inquiry-based learning. Our programs are led by SERC staff and highly-trained volunteers. They emphasize environmental literacy (eLit) and the practices of science – one of the major components of the Next Generation Science Standards (NGSS). We offer programs K-12 schools, organized groups on Saturdays and in the Summer, and teacher professional development. Programs are offered year round. Please visit the tabs on the right of the page for more program specifics. We look forward to working with you, your students, participants, and groups. 
To book a field trip, fill out a form and email it to Karen McDonald at McDonaldK@si.edu. You can also email Karen McDonald to purchase a pass with a fixed price based on vehicle type/capacity. Full payment is required at the time of booking for passes, and includes free chaperone access. You must book at least two weeks before your trip.
Join our team as an intern!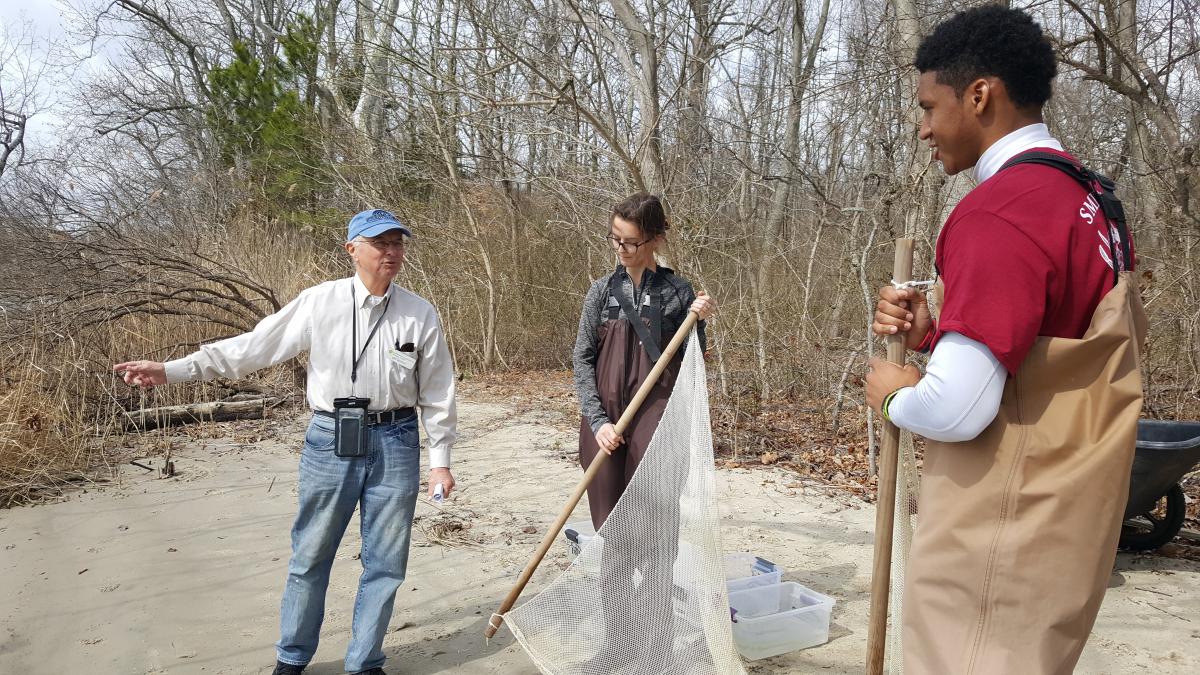 SERC Education Department Internship
SERC Education Interns work with Education staff full-time for 11 weeks, and learn how to deliver hands-on science based around the practices of science of our Smithsonian Scientists. This means setting up and taking down program materials, delivering programs to school groups (K-12th grade), public programs, working with volunteers, and some care of fish tanks and turtles. We are looking for undergraduate or graduate students who can work a M-F schedule, and enjoy working with students and teaching science outdoors.
Compensation: $600/week
Duration: 11 weeks
Deadline: Open until filled

For more information, contact Karen McDonald at McDonaldK@si.edu.
Please apply by sending an email expressing interest, a resume, and three references to SERCOutreach@si.edu.
SERC Education Department's Mission:
Bridging the science and education programs at SERC. To do this, we will engage K-12 students and educators in activities that help them better understand the world around them, using the lens of SERC research.
Learning objectives | A collaborative Education Intern will:
Learn how to deliver hands-on in-person and interactive virtual field trips, with skills such as facilitating the field trip, delivering the content, and managing groups.
Create content related to delivering either onsite or virtual field trips, activities, and sessions (written or visual).
Learn and apply skills related to group management for virtual and in-person program
Learn how to maintain and update the SERC Learning Lab platform for posting Education Department materials such as lesson plans, videos, and activities for teachers and students.
Learn how to work effectively with volunteers (from a variety of backgrounds)
Understand how to deliver at least one large scale virtual public engagement event virtually or hybrid.
Learn how to track and manage group program information, bookings, and interactions with groups.
Create a final project in agreement on the topic with the Education Director
Weekly duties:
Assigned readings of training materials, program content, and background for programs
Meetings with Education staff and regularly communicating via Microsoft Teams
Check-ins/working on final project
Attending trainings by Education staff
Updating group contact information, notes, and bookings
Facilitating online programs
Onsite care of large aquaria and live turtles
Manage and maintain program materials, set-up, and take-down for programs
Lead onsite programs for small groups