Professional Development & Science Courses
Due to Covid 19 all onsite programs are canceled, but don't worry, you can still get high quality teacher professional development and continuing education right in your home, classroom, or school.  Check out our virtual options below!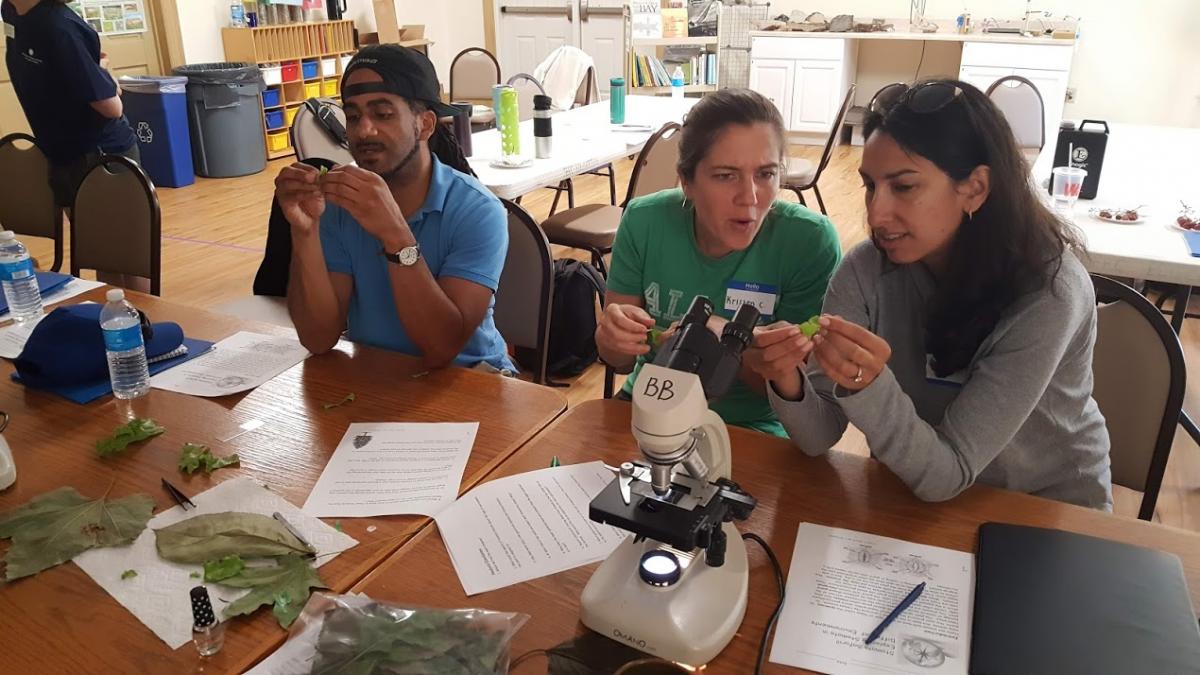 SERC offers a wide variety of professional development training for teachers, educators, and those interested in continued learning. These courses are based on SERC research, hands-on learning, and timely issue driven content. 
FOR ENVIRONMENTAL EDUCATORS & CONTINUING LEARNERS
Are you interested in improving your environmental education skills? Would you like to visit SERC research sites and learn about what our scientists are doing here? SERC offers science courses just for you. We offer open enrollment courses for the public, and customizable group programs (contact us for more informaton on these McDonaldK@si.edu)
VIRTUAL SUMMER SERIES AND CERTIFICATE PROGRAMS
SUMMER 2020

Virtual Training: River Otters of the Chesapeake Bay Two Day Workshop
July 28th & 29th (10 am-11 am)
Most people don't realize that there are river otters in the Chesapeake Bay, because they are secretive and nocturnal. In this two part series we'll start with an introduction to river otters and our game camera work at SERC, then on the second day we'll explore how to use river otter scat as a metric for the health of the Bay. On the second day we'll also learn about how we can use fish scales to figure out what a fish has been eating (we'll do some basic drawing along at home too).

Virtual Training & Certificate Program: Wildlife and Fish of the Chesapeake Bay
August 7th (9 am-3 pm)
Even though we can't be in person, SERC staff can still bring you the world of nature right to your home. In this course we will focus on the wildlife of the Chesapeake Bay, their identification, and key features. Participants will interact with the online lessons and then complete a quiz. Successful completion of the quiz will earn a course completion certificate.
1 Day Fish and Wildlife Course Schedule:
9-10:15 am Welcome, Common Reptiles and Amphibians of Delmarva
10:30-11:30 am- Estuarine Fish Identification
11:30-1 pm Lunch
1:00 pm-2 pm North American River Otters
2:15-3:00 pm Birds of Prey of Delmarva
Self-paced quiz and certificate of completion
We need at least 10 people to hold an open registration course. Group programs can be booked and worked out to your specifications, contact us for more information about group size, minimum cost, and format: McDonaldK@si.edu
CERTIFICATE OF COMPLETION: We offer an electronic certificate of completion for those attending any three day course and that successfully pass a short written quiz
REGISTER: To sign up your group for a program or to sign up for one of our public programs, please contact Karen McDonald (McDonaldK@si.edu)  

FOR TEACHERS
Virtual Science Practices and Techniques (SPAT) Academy for teachers 2nd-12th grade.
Each academy is modular and can be from one to three days in length, ranging from a full day to three half days. All academies focus on authentic practices and techniques used by SERC scientists, so that you can take those techniques back into your classroom.
During the training you will meet with your instructors virtually, and then do a hands-on activity at home that you can take back with you to your school to teach in person or virtually as well. 
Each academy comes with background material,  lesson plans, and hands-on learning inside and outside. These academies can be adapted for different grades, but suggested for upper elementary to high school. Talk with us about how we can support your MWEE. Here are the SPAT Academies we offer:
Teaching and Understanding Climate Change: Teaching Climate Change Using the Trees Around Your School & Data Sets
Biodiversity--Brining Bioblitzes and Real Data to Students Right in Their Own Community: Using Game Cameras to Track Biodiversity Around Your School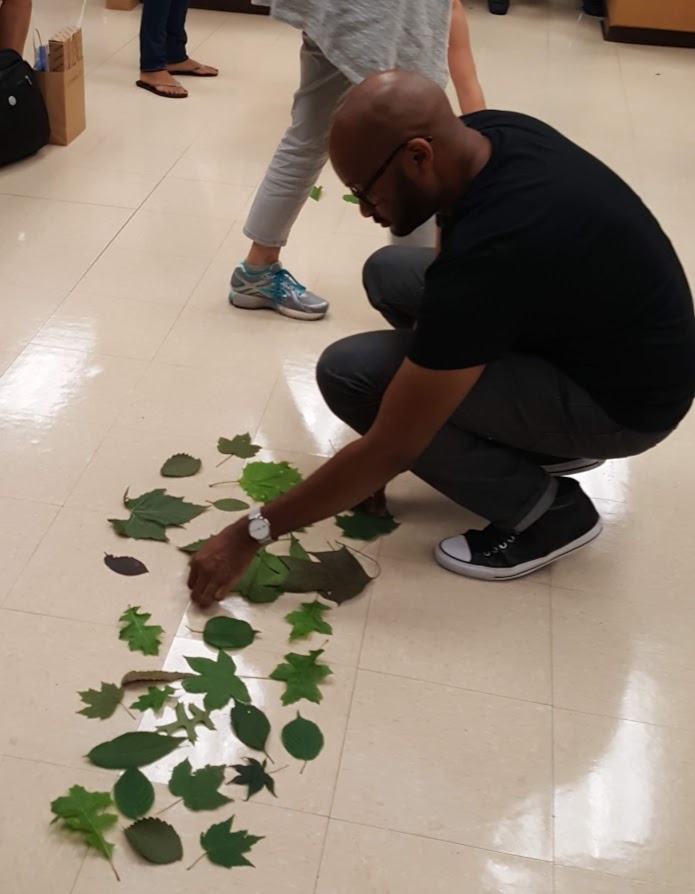 Prices for teacher PD vary based on the length of time and the number of participants. Contact Karen McDonald (McDonaldK@si.edu) for more information.