Professional Development & Science Courses
SERC offers a wide variety of professional development training for teachers, educators, and those interested in continued learning. These courses are based on SERC research, hands-on learning, and timely issue driven content.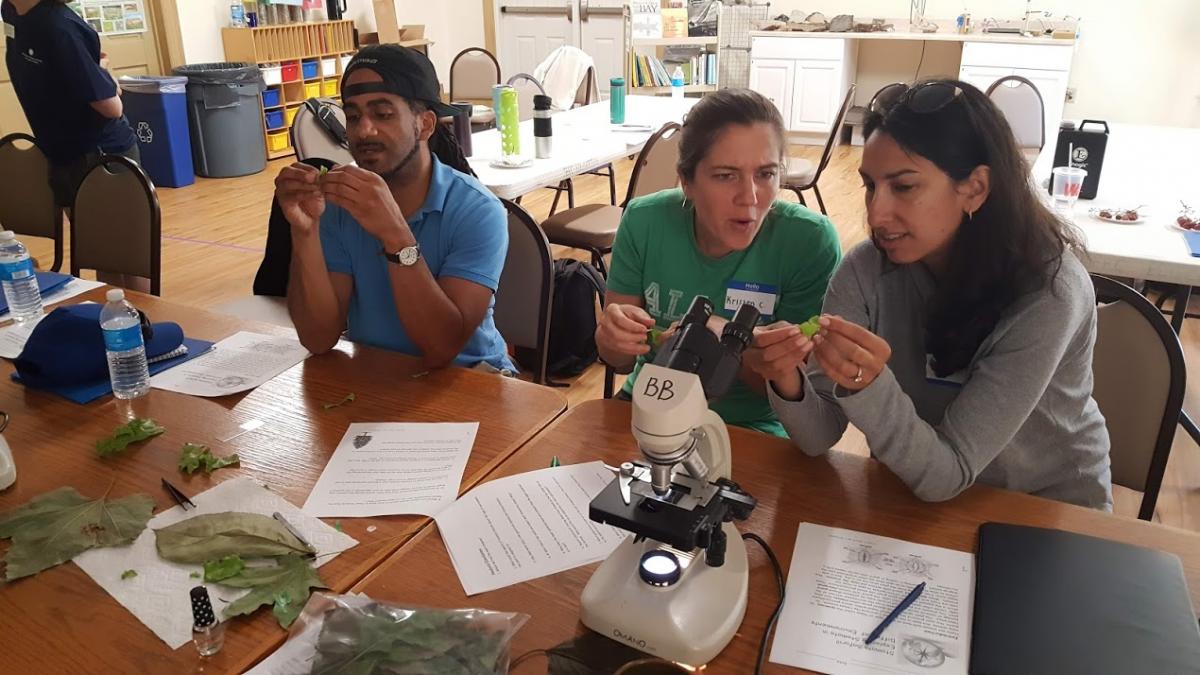 FOR TEACHERS
SERC offers a Science Practices and Techniques (SPAT) Academy for teachers 2nd-12th. Each academy is modular and can be from one to three days in length. All academies focus on authentic practices and techniques used by SERC scientists, so that you can take those techniques back into your classroom. Each academy comes with background material, visiting our research sites, lesson plans, and hands-on learning inside and outside. They can be adapted for different grades, but suggested for upper elementary to high school. Talk with us about how we can support your MWEE. Here are the SPAT Academies we offer:
Climate Change: Teaching Climate Change Using the Trees Around Your School & Data Sets
Biodiversity: Using Game Cameras to Track Biodiversity Around Your School
Watersheds: How to Plan and Run Experiments Based on the Watershed in Your Area
One Day Experience and SERC Science Overview with One Lesson Plan focus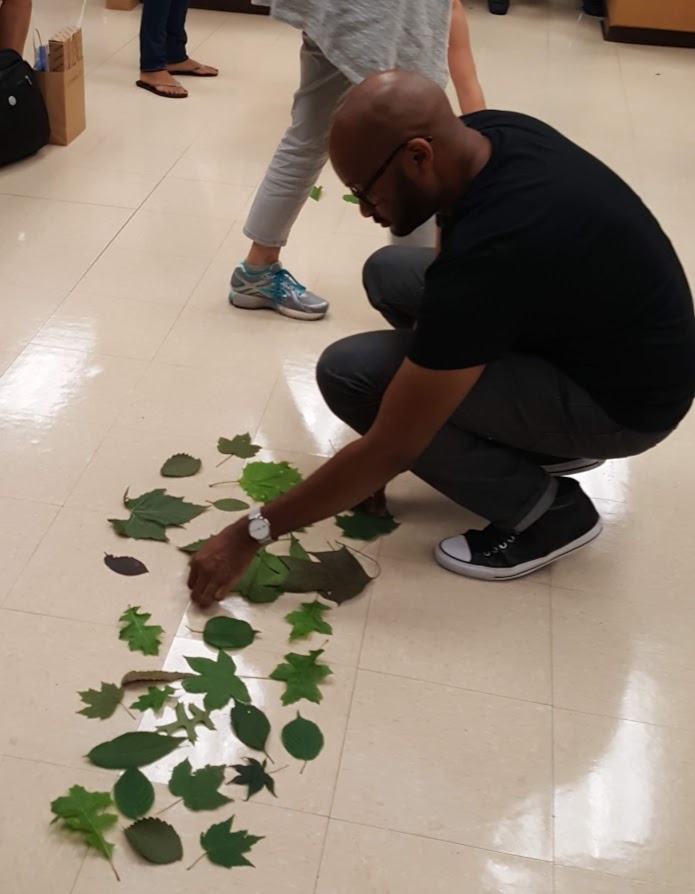 Prices for teacher PD vary based on the length of time of the PD and the number of participants. Contact Karen McDonald (McDonaldK@si.edu) for more information.
FOR ENVIRONMENTAL EDUCATORS & CONTINUING LEARNERS
Are you interested in improving your environmental education skills? Would you like to visit SERC research sites and learn about what our scientists are doing here? SERC offers science courses just for you. We offer open enrollment courses for the public, and customizable group programs (contact us for more informaton on these McDonaldK@si.edu)
Open enrollment courses are offered over 3 days but you may sign up to attend one, two, or all three days
**Please see below for an expanded description of the trainings**
Understanding and Teaching Climate Change 
Wildlife and Fish of the Chesapeake Bay  
Understanding the Nearshore Zone of the Chesapeake Bay   
Tracking Biodiversity in Your Community Using Game Cameras  
SERC Science one day visit  (no certificate offered, but we do tours for your entire group, options available for stops)
Details About Courses and Registration
HOW MANY DAYS OF TRAINING ARE OFFERED? Most courses are offered for three days, BUT, we can tailor a program to meet the needs of your group and offer one or two day trainings too. If you are attending a public training, you may register for one, two, or all three days
NUMBER OF PARTICIPANTS: No more than 30 learners per course
CONDITIONS: All courses are designed to be outdoors as much as possible, but we can offer many trainings indoors and year round, just ask our educators
AGES: For adult learners ages 18+
COST: 
1 Day course: $30 per person or $300 minimum 

2 Day course: $30 per person or $600 minimum 

3 Day course: $30 per person or $1,170 minimum
We need at least 10 people to hold an open registration course. Group programs can be booked and worked out to your specifications, contact us for more information about group size, minimum cost, and format: McDonaldK@si.edu
CERTIFICATE OF ACHIEVEMENT: We offer an electronic certificate of achievement for those attending any three day course and that successfully pass a short written quiz
REGISTER: To sign up your group for a program or to sign up for one of our public programs, please contact Karen McDonald (McDonaldK@si.edu) or (443) 482.2216

---
Expanded Course Descriptions for 3 Day Trainings
Understanding and Teaching Climate Change
Day 1: Introduction to climate change? 
Day 2: Measuring Climate Change (tools and data)
Day 3: Teaching Climate Change 
For this workshop we will take you through three days of field training. We'll start with a day of some basics of climate change and we'll visit one or two of our SERC research field sites to learn the research or climate scientists are doing. The next day we will talk more about places to find data, how to make climate change understandable for students or learners, and use some fun tools that you can use at your site. The final day will be hands-on activities that pull together everything you've learned and that translate into activities you can take with you.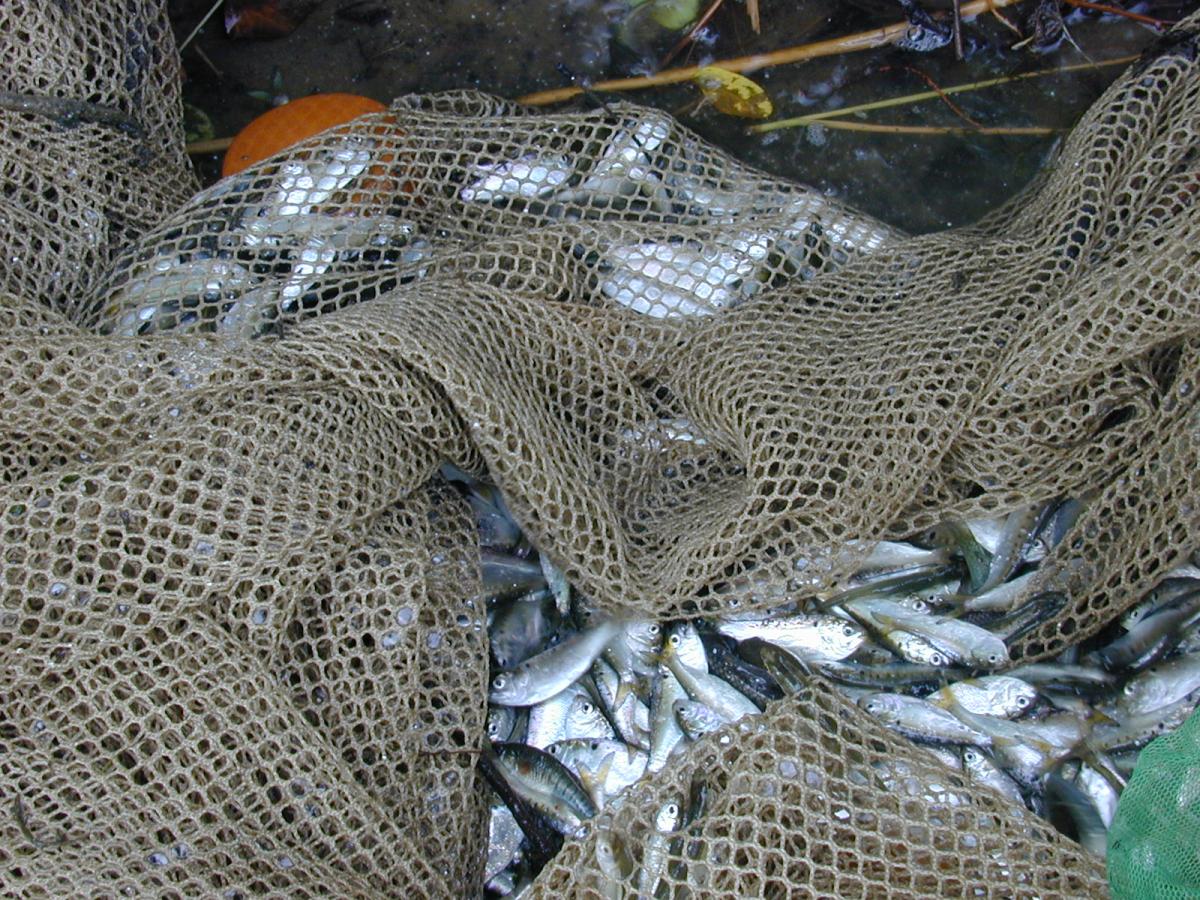 Wildlife and Fish of the Chesapeake Bay Certificate
Day 1: Introduction to the Bay, Habitats, and Resources
Day 2: Birds, Mammals & Skulls
Day 3: Reptiles, Amphibians & Fish
Understanding the habitats and organisms of the Chesapeake Bay is a skill that is invaluable for classrooms, guided trips, and even knowing your place in the watershed or ecosystem. For this three day training (or one if you choose), we'll take you though the Bay's history, habitats and resources. The next two days we'll do hands-on, in the field, identification. This may be going on a bird walk, doing a skull ID, a taxidermy and skeleton hunt, or putting on chest waders and using nets to catch and identify native fish and invertebrates of the Bay. This whole workshop is super hands-on and will give you good resources and skills to take with you.  
Understanding the Nearshore Zone of the Chesapeake Bay
Day 1: Smithsonian Science in the Nearshore Zone (field site visit)
Day 2: Hands-on Workshops-Plankton, Benthic Invertebrates, and Oysters
Day 3: Hands-on Workshops-Stream Restoration, Fish ID, and Seining
Over 70% of the world's population lives in a nearshore or coastal zone. The nearshore zone is critical habitat for protecting us from sea level rise, storm events, erosion, and protecting biodiversity. In this workshop we'll start with a discussion of what a nearshore zone is, visit various ecosystems in the nearshore zone, and also visit a SERC research site where our scientists are working to study and understand what is happening in these areas. The second and third day will include hands-on learning and identification of organisms in the nearshore zone, and how they interact. We'll use microscopes, sort through oyster baskets, don waders and collect fish and invertebrates to ID, and visit a stream restoration site run by another of our researchers.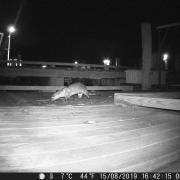 Tracking Biodiversity in Your Community Using Game Cameras 
**Note:  We suggest the purchase of at least one or more game cameras, we can provide makes and models from $40 to $100 each**
Day 1: Introduction to Biodiversity and SERC Research, as well as Game Cameras
Day 2: Setting up and Using Game Cameras (From Google Earth to the Ground)
Day 3: Analyzing Game Camera Images and Data
Tracking migration is a key goal for researchers at the Smithsonian. You can study biodiversity and migration at your site or in your school yard using game cameras. On day one we'll introduce you to the Movement of Life research conducted by SERC and Smithsonian researchers. We'll also show you some great videos of our local river otters and the Citizen Science project here at SERC. During the course we will also teach you everything from what to put together for a good kit (based on your budget), how to set the camera up, how to use Google Earth and mapping tools, collecting and processing images, and collecting data to understanding what it all means (yes, we'll do math). Please note that this workshop requires the purchase of at least one or more game cameras or you can bring your own if you already have them.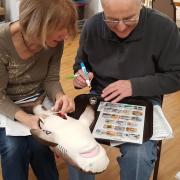 CUSTOMIZABLE ONE DAY EXPERIENCES FOR GROUPS
This one day experience is a great way to learn about the research that we do at SERC and to customize learning for your group. Most programs are 10 am-3 pm but times and content can be customized. We offer a variety of activities for the day, including segments from the longer 3 day workshops. Here are some of your options:
Introduction to SERC research (45 minutes)- covers what we do at SERC, citizen science, and/or SERC resources for teachers
Biodiversity plot study (2.5 hours)- learn how to conduct a biodiversity survey by visiting SERC's biodiversity study plot, and how you could replicate this at your study site. We'll go through tools from cubes to apps.
Wetland ecology site visit (2.5 hours)- Visit the wetland ecology (GCreW) study site where SERC researchers have been studying the impacts of climate change on marshes. Lear how wetlands are being impacted by global changes like increased temperatures, nutrients, and invasive species. This is an "as available" activity based on time of year.
Climate Change and Fossil Atmospheres (2 hours)- We'll visit a carbon dioxide (CO2) study site to see where our researchers are examining the effects of CO2 on ginkgo trees growing in chambers with elevated levels of the gas. We will discuss how this study can be compared to the fossil leaves of the last global climate warming event. Finally we'll learn how to calculate the relative temperature of a region or area based on the margins of the leaves you collect.
Seining and biodiversity study (1 hour)- Put on chest waders and venture into the Bay to survey the biodiversity of fish and invertebrates in the nearshore environment with nets. We'll also learn about the research by our Fish and Invertebrate Ecology Lab.
Oyster Reef Modeling and Benthic Organism Survey (1 hour)- You'll learn how to make model oyster reefs, and then sort through ours here on the dock. We'll look for mud crabs, anemones, fish, and bryozoans. We'll also show you an in-the-field tool you can use for taking photos.
Maryland Native Orchids and Earthworms (1-2 hours)- SERC is home to the world's largest collection of orchid mycorrhizal fungus, here at a branch of the North American Orchid Conservation Center (NAOCC). We'll learn about North American (and Maryland) native orchids, their relationship with fungus, and the earthworm invasion of invasive species (97% of earthworms!) that are affecting the soil. This activity can be just a talk or can be a talk and a walk to look for orchids. We can also share with your our hands-on activity of 3D Orchid-gami.