Virtual Earth Optimism Lectures
SERC's monthly science talks feature science and conservation stories from Smithsonian ecologists and researchers around the world. They air on Zoom every third Tuesday of the month at 7pm Eastern, January through October, unless otherwise noted. By signing up online, you'll be able to watch live and receive a link to a closed-captioned recording after the event. Scroll further down to see recordings and slides from our 2022 and 2021 series.
Subscribe to our email list to receive updates about virtual lectures and other upcoming events.
Upcoming 2023 Lectures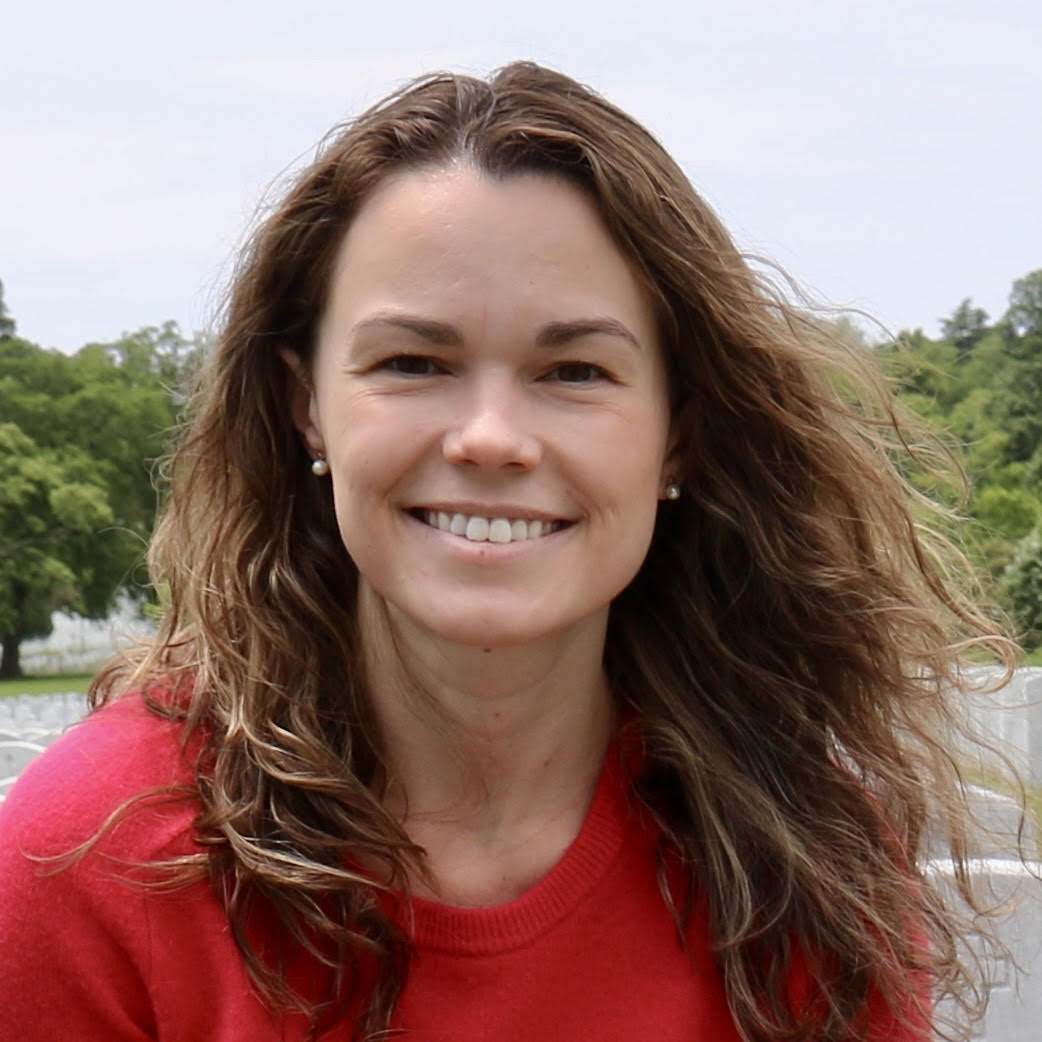 Holly Gallagher (Credit: Heather Shields)
Growing Climate-Resilient Gardens in the City
Tuesday, March 21, 7pm ET
Speaker: Holly Gallagher, National Wildlife Federation
Wildlife gardens attract and support important pollinators such as butterflies, birds, and bees. Pollination is essential to life on earth; most flowering plants, including fruits and vegetables, depend on pollinators to produce fruit and seeds, yet climate change is threatening the survival of many of these species. Join Holly Gallagher from National Wildlife Federation to learn what approach the non-profit organization has taken to growing climate-resilient, native plant gardens in urban environments and how to replicate that in your own backyard or community!
Sign up on Zoom to watch live or on demand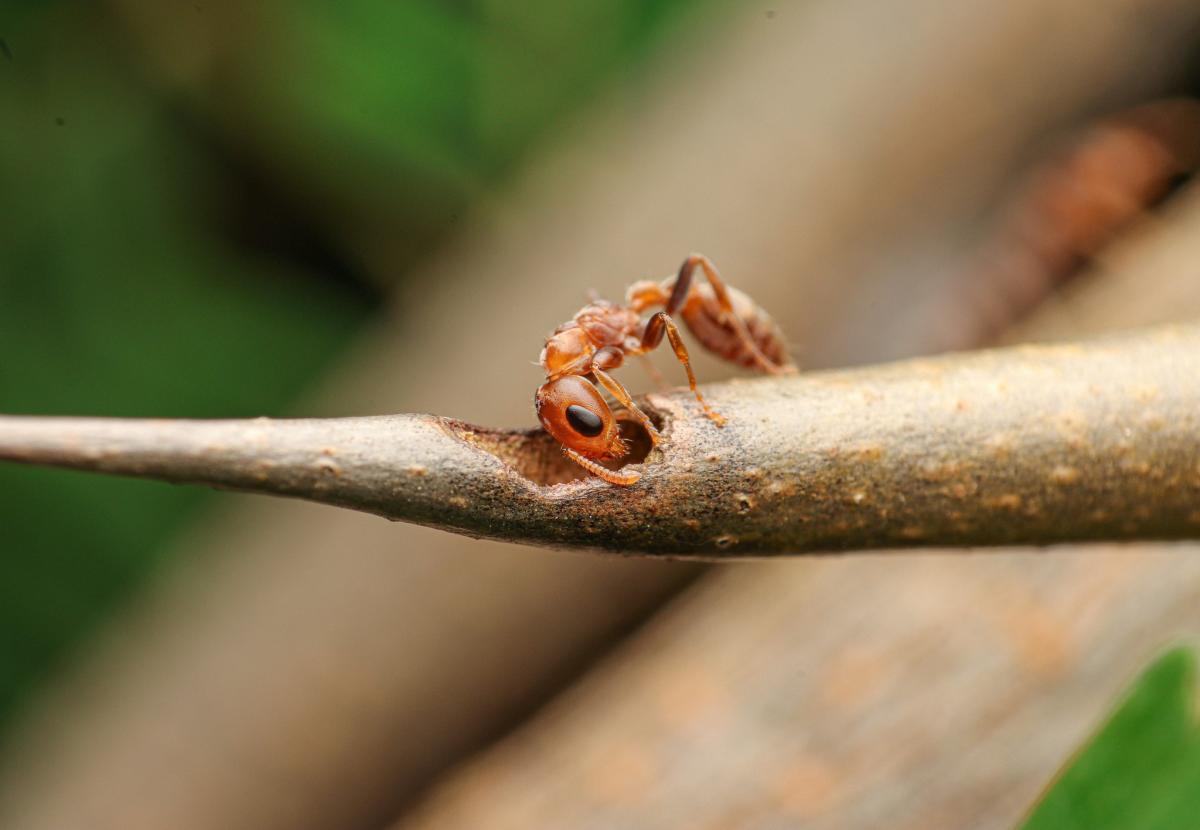 Acacia ant (Credit: Mason_S. Creative Commons License)
The Secret Societies of Ants
Tuesday, April 18, 7pm ET
Speaker: Sabrina Amador-Vargas, Smithsonian Tropical Research Institute
How do ants create such complex societies, without any clear form of central control? In our April Earth Optimism Webinar, tropical biologist Sabrina Amador-Vargas will take you inside the world of acacia ants and the acacia trees they depend on for survival. She'll reveal how this mutualistic tree-insect relationship has shaped both the behavior and bodies of acacia ants. She'll also highlight how these relationships impact the ants' mental abilities—their memory, learning, and sense of direction.
Sign up on Zoom to watch live or on demand
Past 2021-2023 Lectures
Recordings for many of our virtual lectures are available. Some were only available for a limited time, owing to photo permissions. To enable closed captions on our recordings, click on the CC icon on the lower right of the video screen. If you don't see a link to the lecture you'd like to view, a copy may be available upon request. Email Kristen Goodhue (goodhuek@si.edu) to find out more.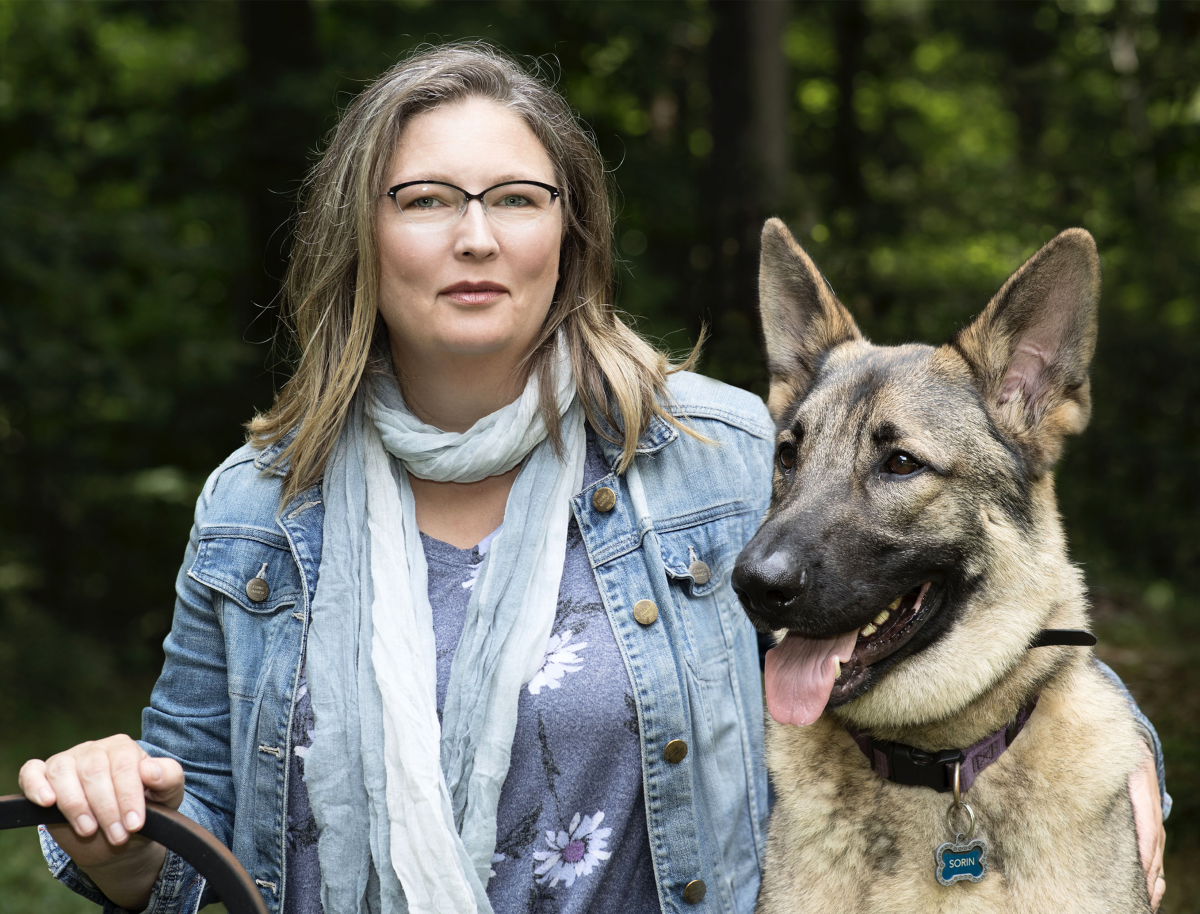 Kelsey Johnson (Credit: Dan Addison)
Saving the Darkness: How To Put A Dimmer on Light Pollution and Bring Back the Night Sky
Tuesday, Feb. 21, 7pm ET
Speaker: Dr. Kelsey Johnson, University of Virginia
How many stars can you see from your home? For many Americans, the answer is only a handful. Our ancestors once saw thousands. The growing flood of artificial light pollution, and disappearance of our night skies, are taking a toll on people and animals. But there are ways to combat it. Kelsey Johnson, University of Virginia astronomer and creator of the "Dark Skies, Bright Kids" program, has devoted her career to understanding the stars and preserving their beauty for future generations. In our February Earth Optimism lecture, she'll reveal some of the surprising costs our 24-hour illumination takes on nature—and some surprisingly easy ways to fix it.
Sign up on Zoom to watch the recording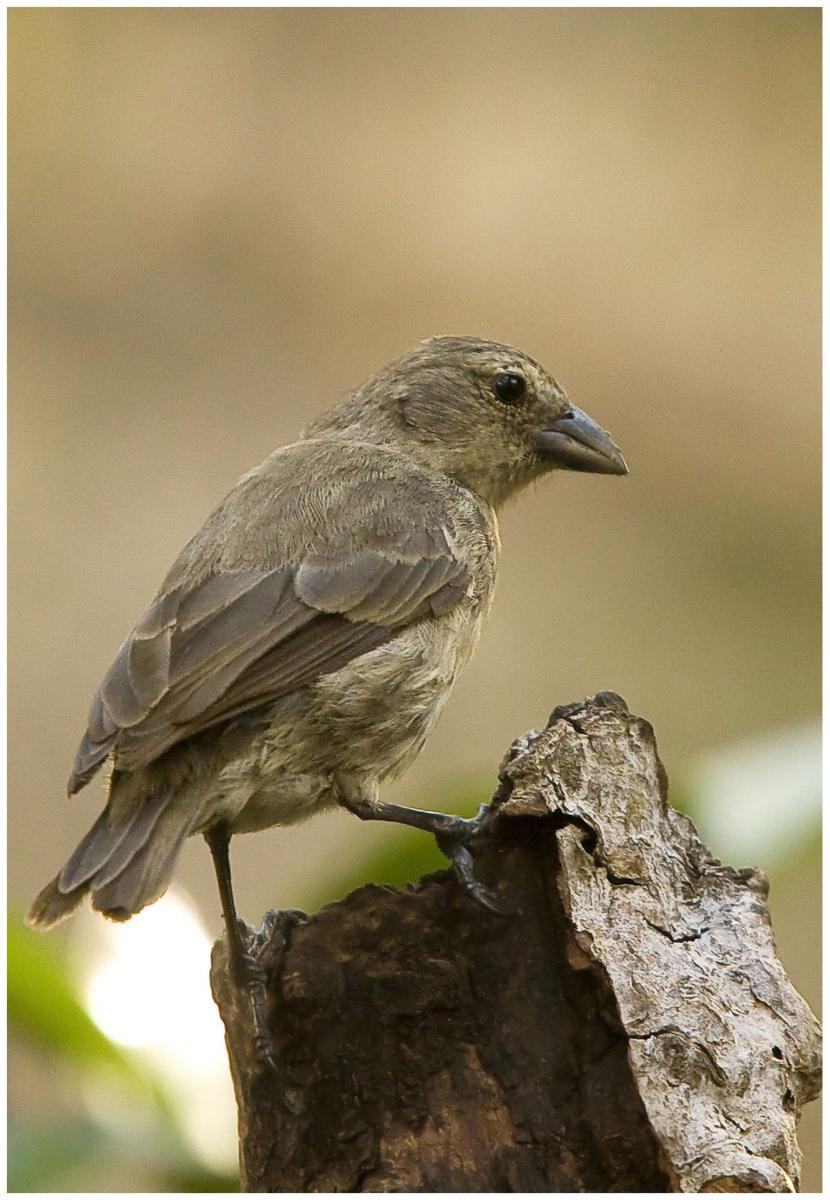 Mangroves and the Mangrove Finch in the Galápagos
Tuesday, Jan. 17, 7pm ET
Speaker: Dr. Candy Feller, SERC scientist emerita
Take a trip to the Galápagos Islands with mangrove ecologist Candy Feller, in the kickoff of our 2023 Earth Optimism webinars! Candy will introduce you to the mangrove finch, one of the famous "Darwin's finches" that inspired the theory of evolution. Found only on the Galápagos, mangrove finches are on the verge of extinction, with only around 100 individuals left in the wild. In this talk, Candy will reveal the intricate connection between mangrove finches and the mangrove trees they call home. She'll highlight how previously unknown interactions between the land and the sea on the Galápagos have created a unique environment that shaped the evolution of this endangered bird.
Sign up on Zoom to watch the recording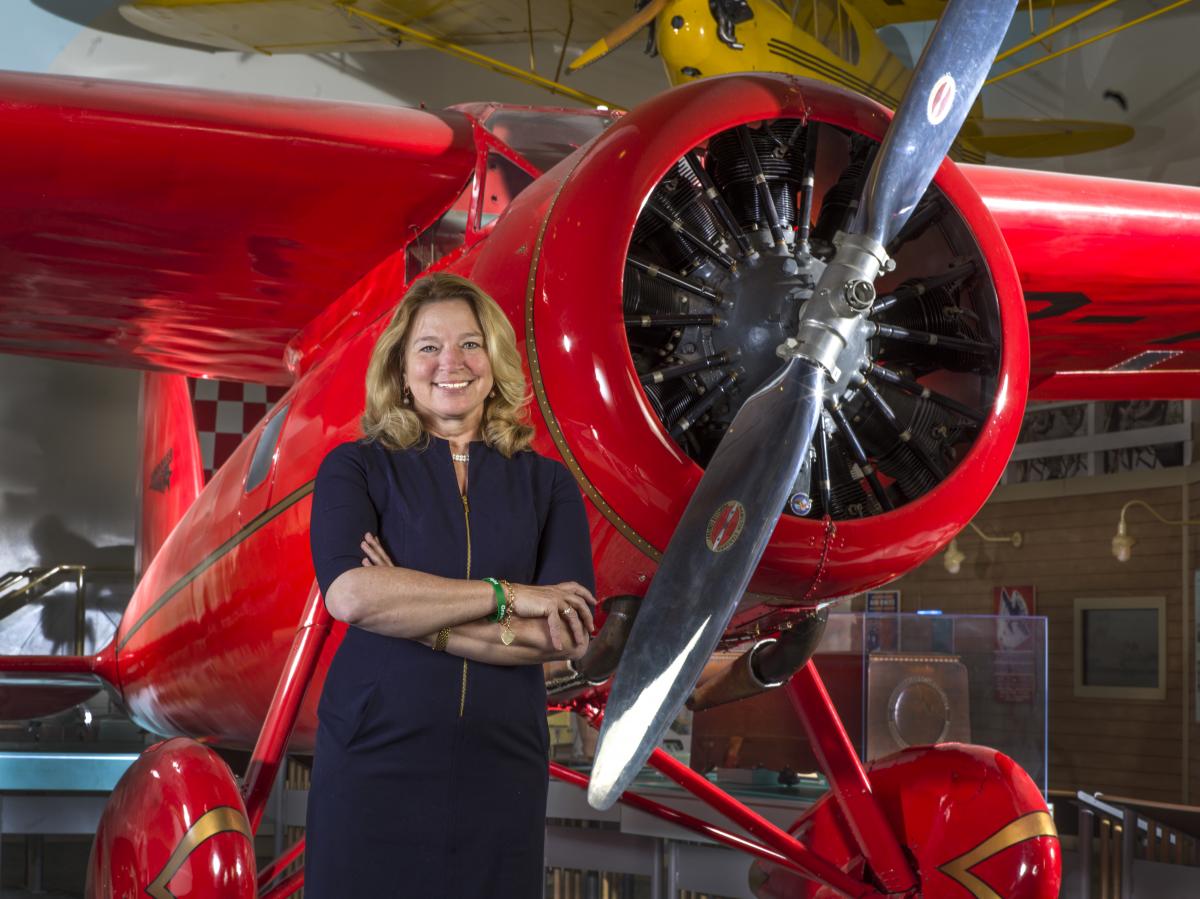 Ellen Stofan. Photo by Jim Preston, Smithsonian National Air and Space Museum (NASM2018-01471)
Robert Lee Forrest Capstone Webinar: Saving the Earth by Exploring the Stars
Tuesday, Oct. 18, 7pm ET
Speaker: Ellen Stofan, Ph.D., Smithsonian Under Secretary for Science and Research
In our finale Earth Optimism webinar of 2022, find out how going to space has helped improve live on Earth! Ellen Stofan will explore how satellite observations and other space technologies are transforming our view of Earth, and yielding new insights for keeping our home planet sustainable. Stofan is a planetary geologist who served as the first female director of the Smithsonian's National Air and Space Museum and a former chief scientist for NASA. She now serves as the Smithsonian's Under Secretary for Science and Research.
Sign up on Zoom to watch the recording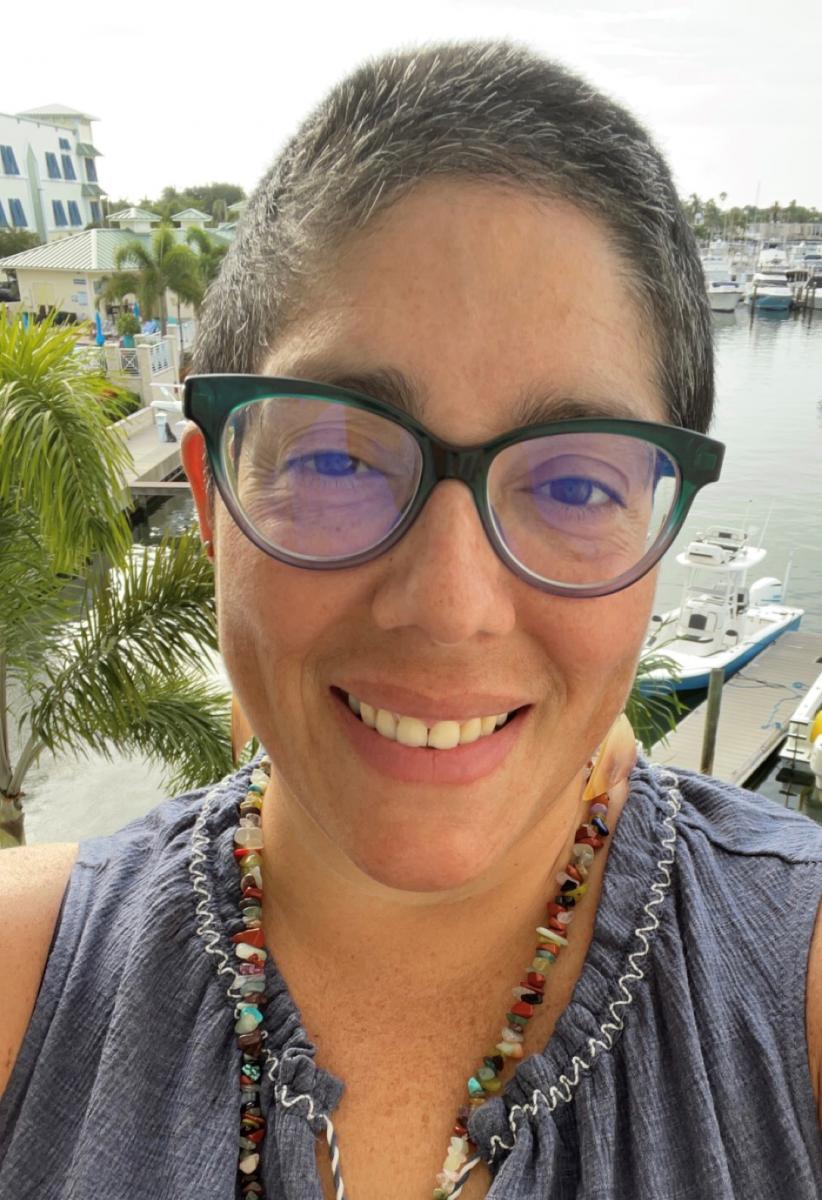 Brenda María Soler Figueroa
Bioluminescence to Invasions: The Fascinating World of Phytoplankton
"De la bioluminiscencia a las invasiones: el fascinante mundo del fitoplancton"
Tuesday, Sept. 20, 7pm ET
Speaker: Brenda María Soler Figueroa, Ph.D.
Bioluminescent bays and lagoons are rare ecosystems worldwide. But in Puerto Rico, you can often see this incredible spectacle. When the water gets agitated, thousands of microscopic phytoplankton produce a greenish-blue flash of light. On Sept. 20, join SERC marine ecologist Dr. Brenda María Soler Figueroa to hear about the importance of these unique ecosystems, and their current status in Puerto Rico, which she calls home. She'll reveal how local communities are working to manage and protect the bioluminescent bays and lagoons on the island. She'll also dive into her research at SERC, where her work with the center's Marine Invasions Research Laboratory provides insights for reducing the introduction of potentially invasive phytoplankton. Este evento se traducirá al español! (This event will be translated into Spanish!)
Sign up on Zoom to watch the recording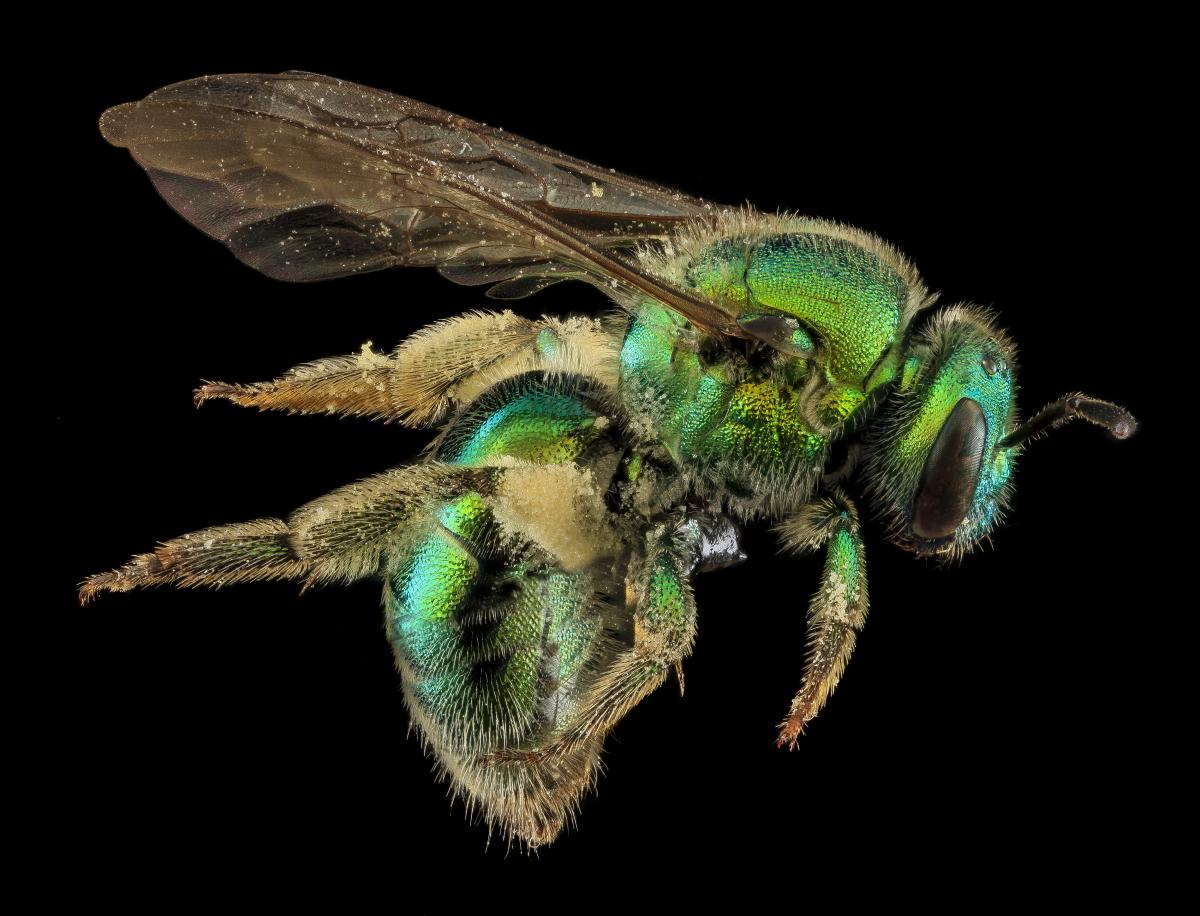 Photo: Sweat bee Augochloropsis metallica, by USGSBIML
Maryland's Native Bees: Where They Are, Why We Need Them
Tuesday, Aug. 16, 7pm ET
Speaker: Sam Droege, Patuxent Wildlife Research Center, USGS
There are roughly 450 species of bees in Maryland. Their numbers and ranges are driven by their deep and often very specialized relationships with flowering plants. In this Earth Optimism webinar, biologist Sam Droege of the Patuxent Wildlife Research Center will decode some of the patterns to those relationships, and how they shape where, when and how abundant bees are in the wild. They will also share some of the latest discoveries about these critical pollinators, and offer suggestions for how you can support them in your backyard.
Sign up on Zoom to watch the recording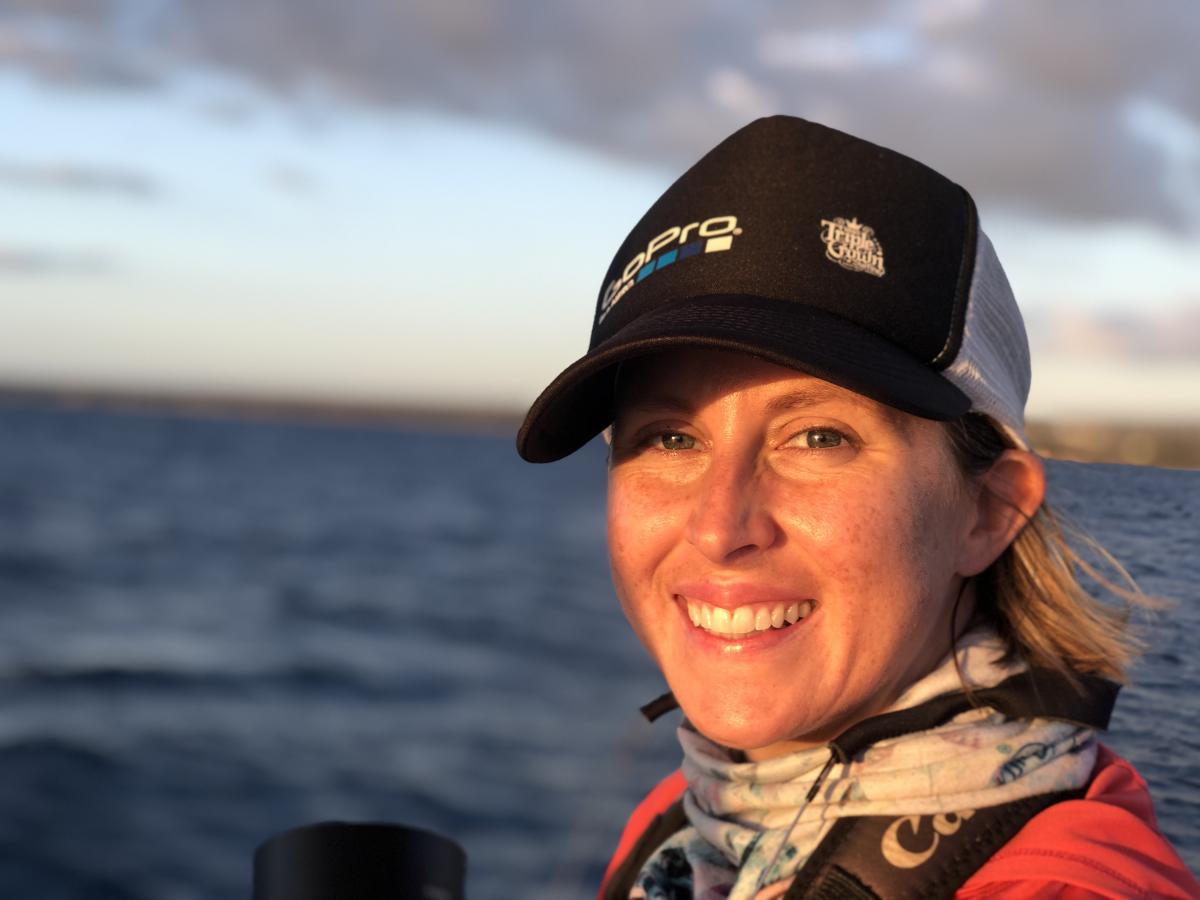 Photo: Pacific Whale Foundation
Bonus Lecture! Elevating Women in Science
"Aumentar la Participación de las Mujeres en la Ciencia"
Tuesday, July 26, 7pm ET
Speaker: Stephanie Stack, Pacific Whale Foundation
On the journey from student to scientist, there are pivotal moments where women stop pursuing STEM careers – a phenomenon that researchers have dubbed "the leaky pipeline." Stephanie Stack, chief biologist with the Pacific Whale Foundation, has first-hand experience balancing motherhood with a fulltime career in science. In a special bonus lecture, she explains the barriers that exist to women progressing in their STEM careers and how we can work together to improve this situation. Este evento se traduce al español! (This event has Spanish translations!)
Sign up on Zoom to watch the recording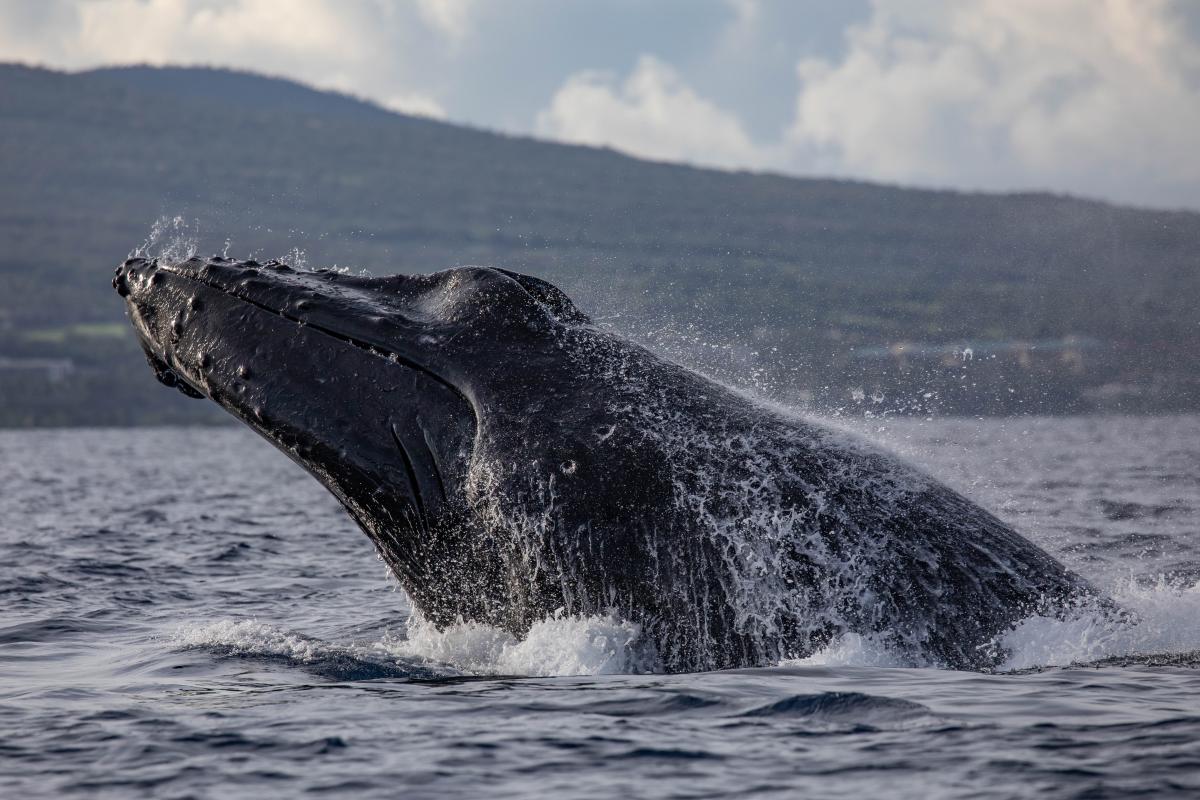 Photo: Pacific Whale Foundation
Hope for Humpbacks
Tuesday, July 19, 7pm ET
Speaker: Stephanie Stack, Pacific Whale Foundation
Humpback whales are a conservation success story, having largely recovered from the threat of commercial whaling. But they still need our help. In this webinar, biologist Stephanie Stack of the Pacific Whale Foundation will share tales from her 10 years of research on humpback whales. She will discuss the most urgent threats to whales today, why whales are critical for a healthy ocean, and the actions needed to protect these ocean giants.
Sign up on Zoom to watch the recording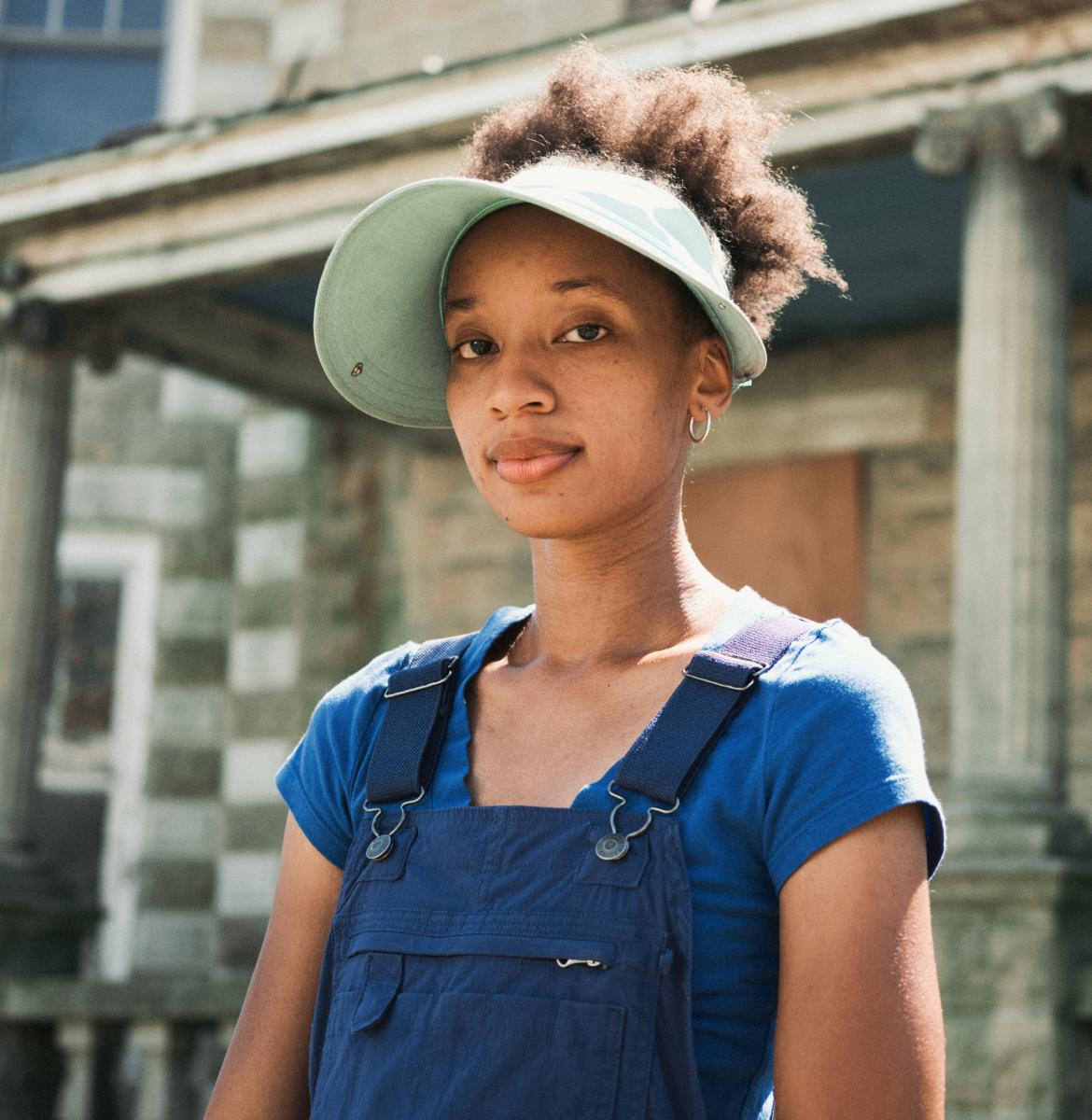 Photo: Jonathan Bregel
Advancing Equity in Urban Greenspace
Tuesday, June 21, 7pm ET
Speaker: Atiya Wells, Backyard Basecamp
At our June Earth Optimism webinar, hear from Atiya Wells, founder of the nonprofit Backyard Basecamp in Baltimore City. Atiya will highlight the importance of equity in landscape design, creation and community cultivation. With their BLISS Meadows project, Backyard Basecamp has reclaimed 10 acres of vacant land in their neighborhood to be used for environmental education and community greenspace, and to help communities of color reconnect with nature.
Sign up on Zoom to watch the recording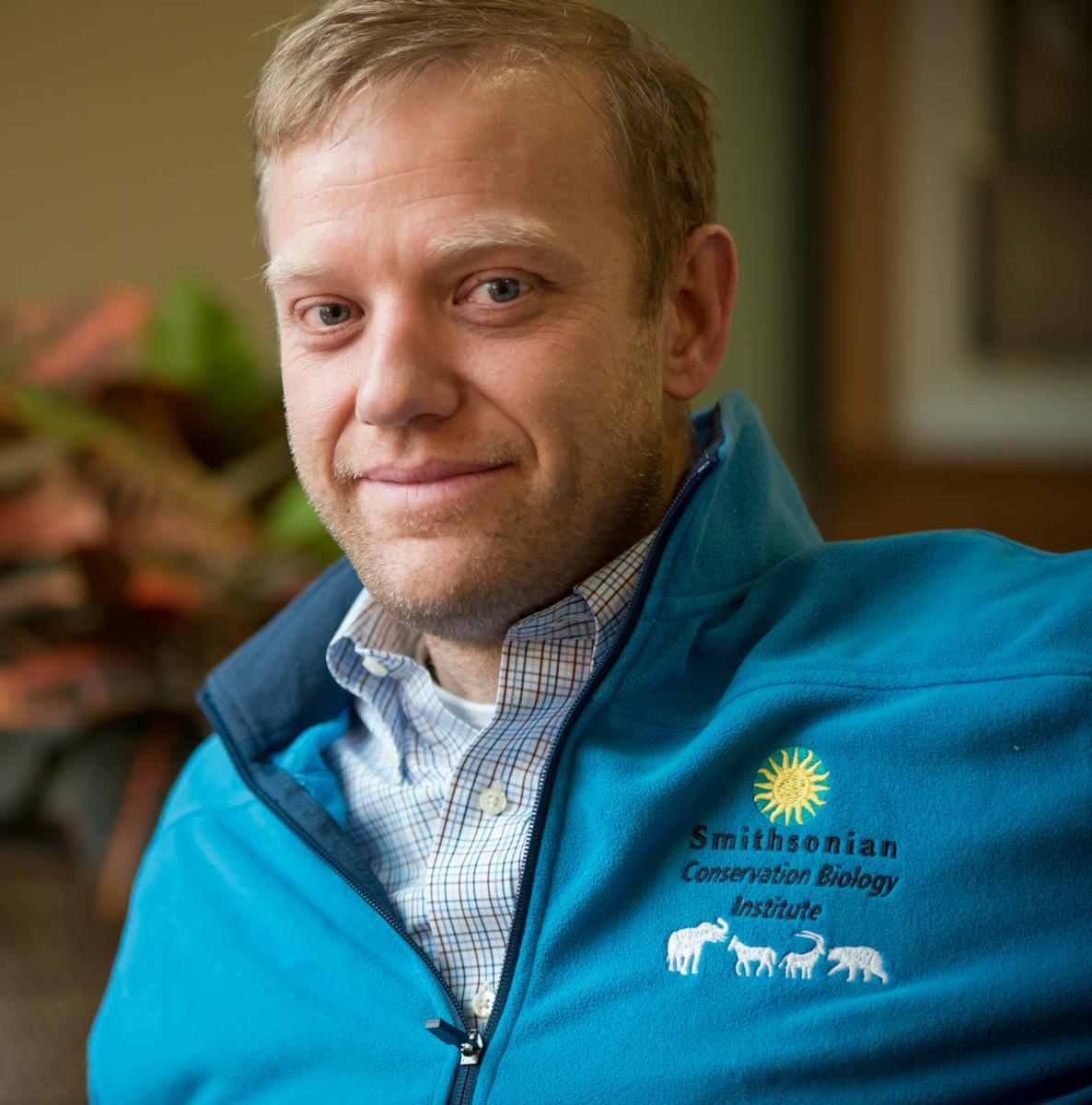 Photo: Ricardo Stanoss/Smithsonian Institution
Following African Mammals with the Movement of Life
Tuesday, May 17, 2022
Speaker: Jared Stabach, Smithsonian Conservation Biology Institute
For over 100 years, the Smithsonian has been a leader in wildlife tracking, using the latest technologies to better understand animal movement and conserve their populations. Today those efforts have come together under a single network: The Movement of Life Initiative. In our May Earth Optimism webinar, join wildlife ecologist Jared Stabach for a journey into the Smithsonian's animal tracking and conservation activities in Africa. He'll take you to Chad, where the Smithsonian and partners have been reintroducing scimitar-horned oryx, once extinct in the wild. He'll then move on to Kenya, where they're using artificial intelligence to more effectively count wildebeest and other large mammals in high resolution satellite and aerial imagery. Finally, Jared will pan out to reveal how giraffe populations are rebounding across the continent.
Sign up on Zoom to watch the recording
Changing the Future Landscape of a Watershed, One Policy at a Time
Tuesday, April 26, 2022
Speaker: Matt Johnston, Environmental Policy Director for Anne Arundel County
The science has been clear for a long time: To protect streams—and the Chesapeake Bay—from pollution, it's imperative to reduce impervious surfaces like roads and parking lots. While science can define our problems and point us in the right direction, policy is a critical player in delivering solutions. On April 26, join us for a bonus Earth Optimism lecture with Matt Johnston, the director of environmental policy for Maryland's Anne Arundel County where the Smithsonian Environmental Research Center is based. He'll reveal several new policies Anne Arundel has pursued over the last few years to roll back the advancing impervious surfaces. Discover how one county is using science-based polices to create environmental success stories.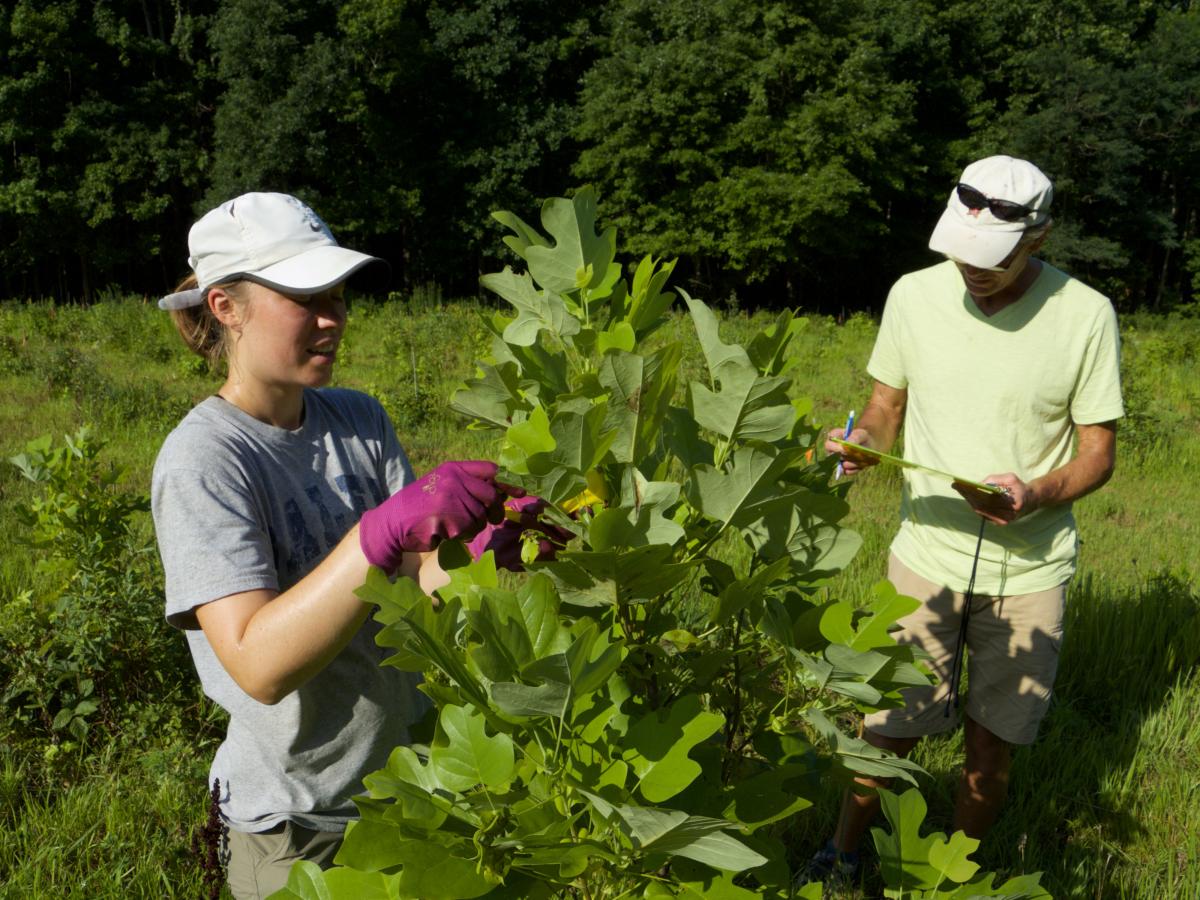 A Forest Restoration, Reimagined: A Decade of Diversity in BiodiversiTREE
Tuesday, April 19, 2022
Speakers: Dr. Rachel King and Jamie Pullen, SERC Terrestrial Ecology Lab
What happens when you take acres of abandoned farm fields and plant a forest on top of them? In spring 2013, scientists and volunteers planted 20,000 trees as part of a massive experiment known as BiodiversiTREE. Now starting its tenth year, the project has become the largest experiment on tree diversity and ecosystem function in North America. Join SERC postdoc Rachel King and head technician Jamie Pullen for a trek through the project's biggest discoveries, in an Earth Optimism webinar specifically made for Earth Week. They'll reveal how diversity shapes how the forest works, from the soil to the canopy. They'll also explore the ability of forests to withstand the uncertainties of blights and climate change, and how diversity can shape the hidden life that depends on forests. Finally, they will reveal what's in store for the project over the next century.
Sign up to watch the recording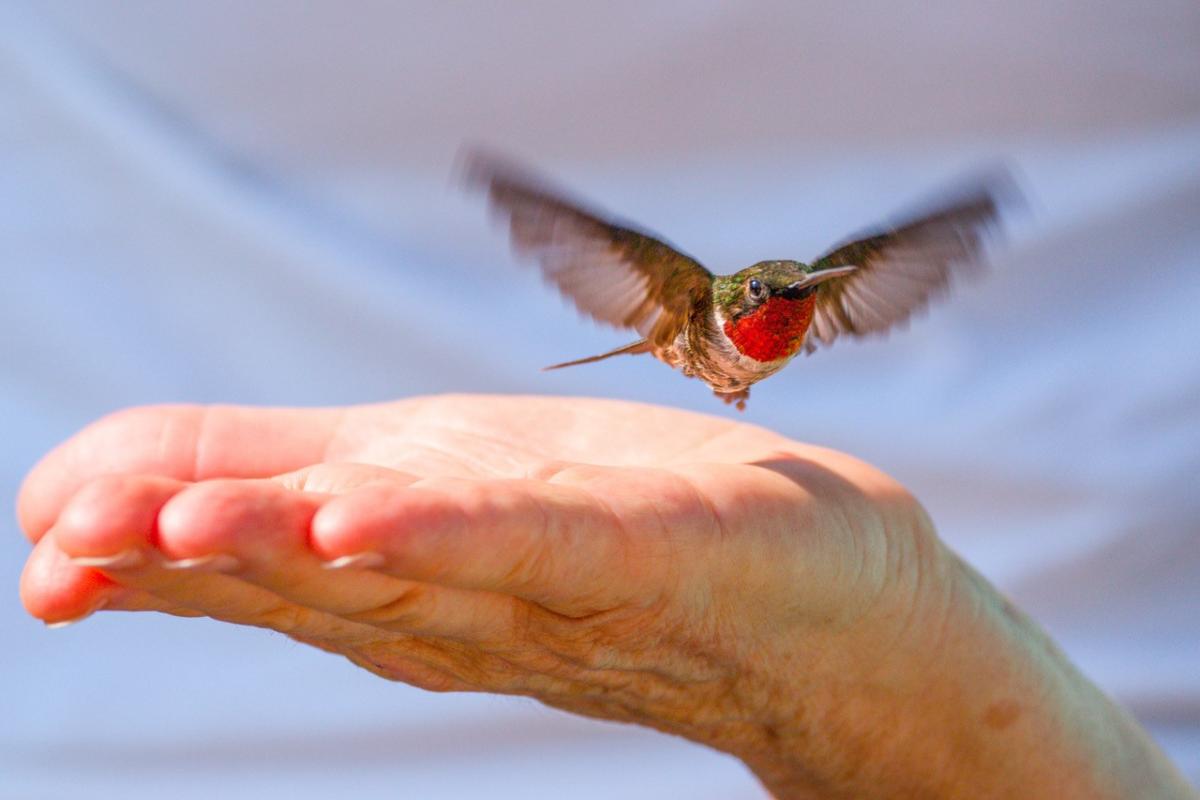 Male ruby-throated hummingbird being released after bird banding in Darlington, Maryland. (Credit: Barbara Saffir)
Spring Spectacles: When & Where to Find Jaw-Dropping Birds, Blooms & Beasts in the Mid-Atlantic
"Espectáculos de la Primavera: Dónde y Cuándo Podrás Encontrar Aves, Flores y Animales Asombrosos en el Atlántico Medio"
Tuesday, March 15, 2022
Speaker: Barbara Saffir, nature photographer & Virginia Master Naturalist
Learn when and where to find some of the Mid-Atlantic's most jaw-dropping plant and animal life, with nature photographer and Virginia Master Naturalist Barbara Saffir. In this joyful spring jaunt, she'll reveal wildflowers worthy of Monet; a bounty of beasts; and close-up encounters with cobalt-blue, sunflower-yellow and ruby-red breeding birds that visit the DMV each spring. More than half of this "virtual safari" will focus on birds, with award-winning photographs of migratory and resident birds that capture their cool behaviors. Other animals and wildflowers will also make an appearance. You'll learn about curious critters—such as backyard squirrels that "fly" and dazzling bugs typically overlooked by their human neighbors—and wildflower spectacles, including acres of blush-pink blossoms; pink, yellow, and purple native orchids; and miles of perky bluebells meandering along curving creeks. Este evento se traduce al español! (This event has Spanish translations!)
Sign up to watch the recording
Mira la grabación con subtítulos en español
Para leer los subtítulos, dar clic en la CC icon. Los subtítulos comienzan en 1:21.
Download Barbara's guide to parks, wildlife apps and month-by-month natural spectacles (English)
Guía de parques, aplicaciones de vida silvestre y espectáculos naturales para cada mes (español)
Seagrasses sustain many popular fish and other species, like this flounder swimming through an eelgrass bed. (Credit: NOAA)
The Green In The Blue: The Comeback Of The Chesapeake's Underwater Grasses And What It Means For The Bay
Tuesday, Feb. 15, 2022
Speaker: Dr. Jonathan Lefcheck, SERC & Smithsonian Marine Global Earth Observatory
Over the last century, the mid-Atlantic's underwater grasses have gone from one disaster to another—from wasting disease to hurricanes to nutrient pollution. But in the past few years, the Chesapeake Bay and Eastern Shore have witnessed some astounding comebacks. In our February Earth Optimism talk, join SERC marine ecologist Jonathan Lefcheck for a tour of seagrass resurgence throughout the region. He'll dive deeper into what's behind the recoveries, highlight the new life and other benefits that are returning with them, what to expect in the future, and how you can get involved through new citizen science initiatives. Discover how seagrasses are laying the foundation for a healthier, more bountiful Bay.
Sign up online to watch the recording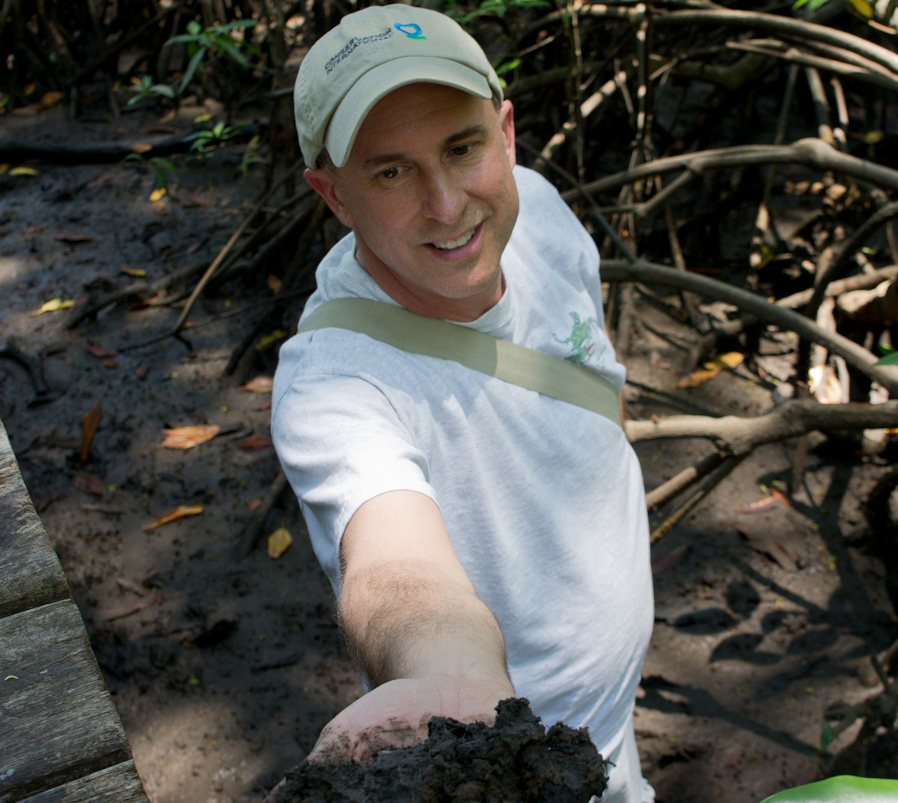 Credit: Sarah Hoyt, Conservation International
Restoring the Balance: Nature's Role in Future Climate
Tuesday, Jan. 18, 2022
Speaker: Dr. Pat Megonigal, SERC Biogeochemistry Lab
Since the Industrial Revolution, humans have driven a transformation of Earth's climate, outpacing many of Earth's natural cycles. But natural forces are still at work. In our first Earth Optimism lecture of the year, SERC ecologist Pat Megonigal will illustrate some of the unseen forces driving climate change. Join us for a myth-busting journey from the massive ice sheets of Antarctica to microbes in the soil, as Dr. Megonigal explores the natural phenomena both accelerating climate change and keeping it in check.  Dr. Megonigal will also reveal ways people are already using nature to fight climate change, through natural climate solutions.
Keynote Robert Lee Forrest Lecture: From Global Change to Local Action
Tuesday, Oct. 19, 2021
Speaker: Dr. Katharine Hayhoe, Chief Scientist of The Nature Conservancy

Climate change isn't just a problem for polar bears or future generations anymore – it's affecting us here and now. In today's politically charged environment, are we still able to act on climate? In our series finale lecture, join Katharine Hayhoe as she untangles the complex science connecting our choices to future impacts and highlights actions underway right now to combat this critical issue.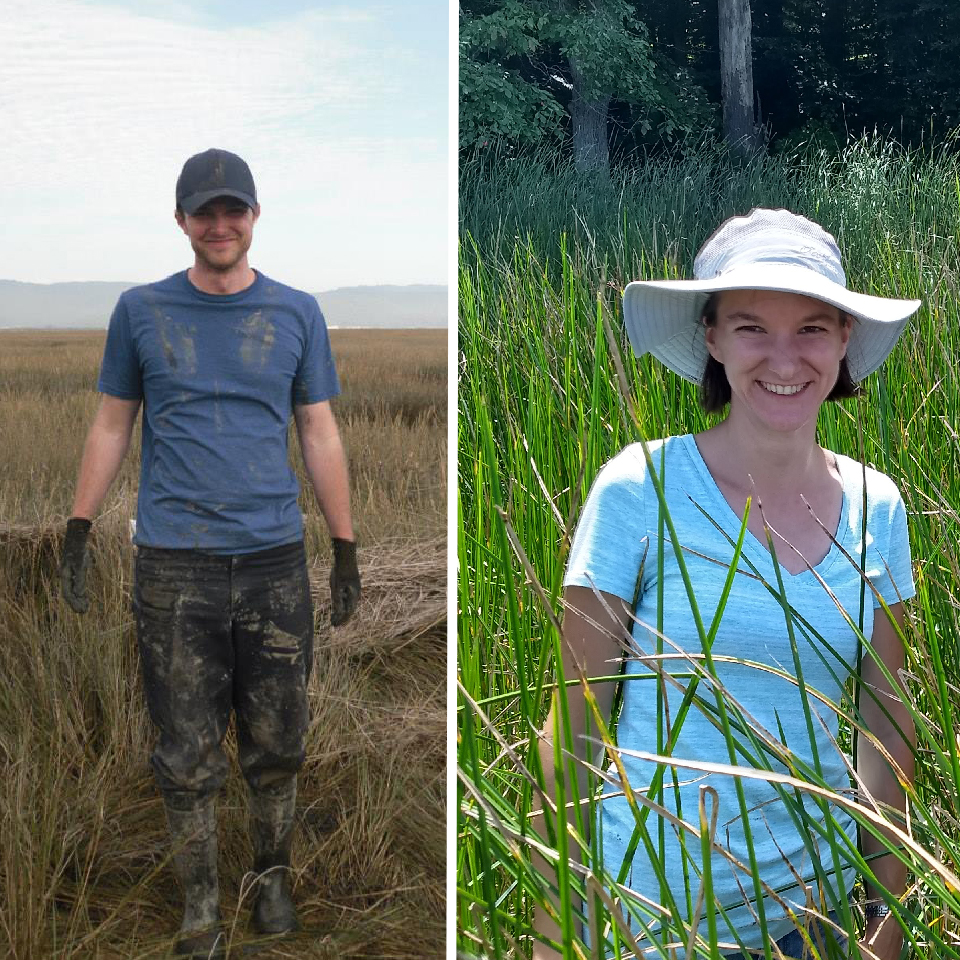 Left: James Holmquist (Credit: Lauren Brown); Right: Genevieve Noyce (Credit: Sairah Malkin/Horn Point Laboratory)
Stories from the Smithsonian's Wetland of the Future
Tuesday, Sept. 21, 2021
Speakers: Dr. James Holmquist and Dr. Genevieve Noyce, Smithsonian Environmental Research Center
How much can wetlands protect us from the impacts of climate change today, and will they still be able to a century from now? In SERC's Sept. 21 webinar, scientists James Holmquist and Genevieve Noyce will reveal the latest findings from experiments on SERC's Global Change Research Wetland, where scientists are fast-forwarding to the year 2100. They'll also explore how scientists are using big data to calculate what coastal wetlands around the world mean for Earth's carbon budget and efforts to mitigate climate change.
Sign up online to watch the recording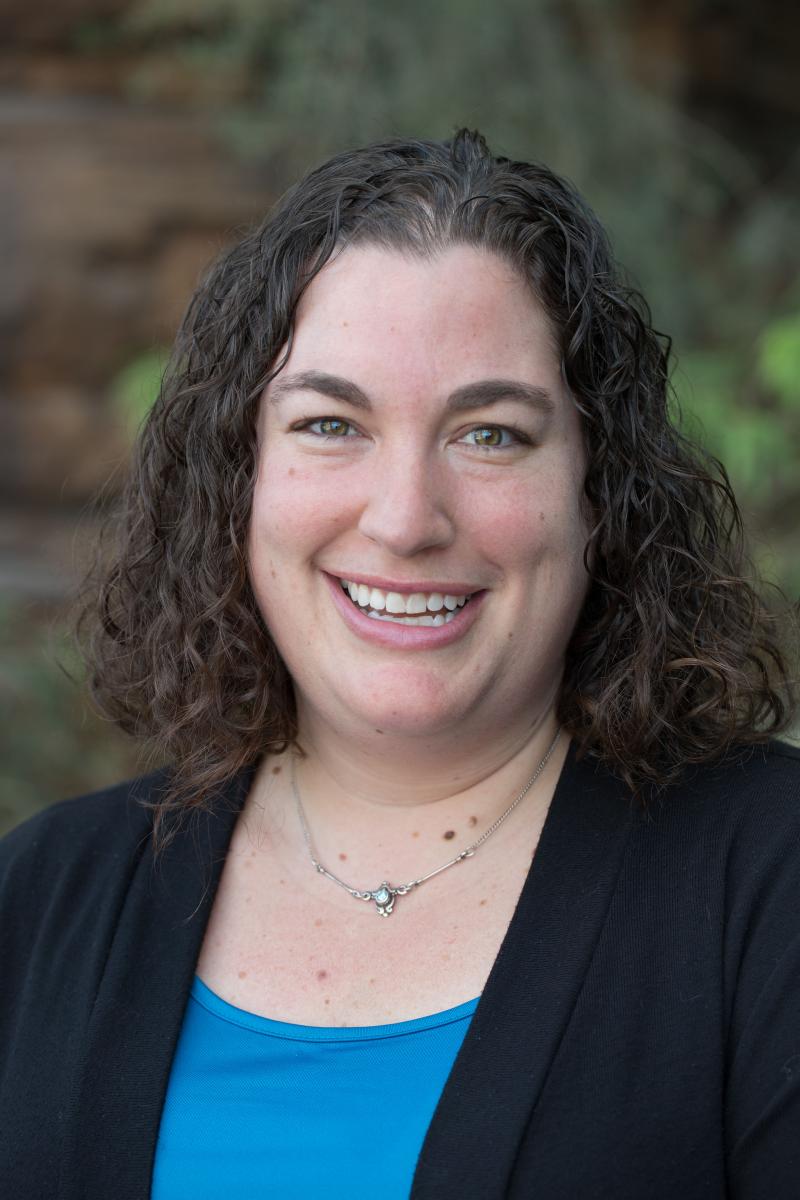 Jenn Dittmar (Credit: Theresa Keil, National Aquarium)
Sea Turtle Rehabilitation at the National Aquarium: The Conservation Impact from Massachusetts to Florida
Tuesday, Aug. 17, 2021
Speaker: Jennifer Dittmar, National Aquarium
Discover what goes into rescuing endangered sea turtles, with Animal Rescue Director Jennifer Dittmar of the National Aquarium! All seven of the world's sea turtle species are either threatened or endangered, though some are common, seasonal visitors to the mid-Atlantic and New England during warmer months. The National Aquarium has been rehabilitating sick and injured sea turtles for 30 years. But the conservation impact of this program reaches far beyond the waters of Maryland. The average sea turtle patient at the National Aquarium will travel more than 1,400 miles during rehabilitation—from the spot where it was stranded to its eventual release. In our August webinar, Dittmar will reveal the complex, team effort to conserve critically endangered sea turtles.
Sign up online to watch the recording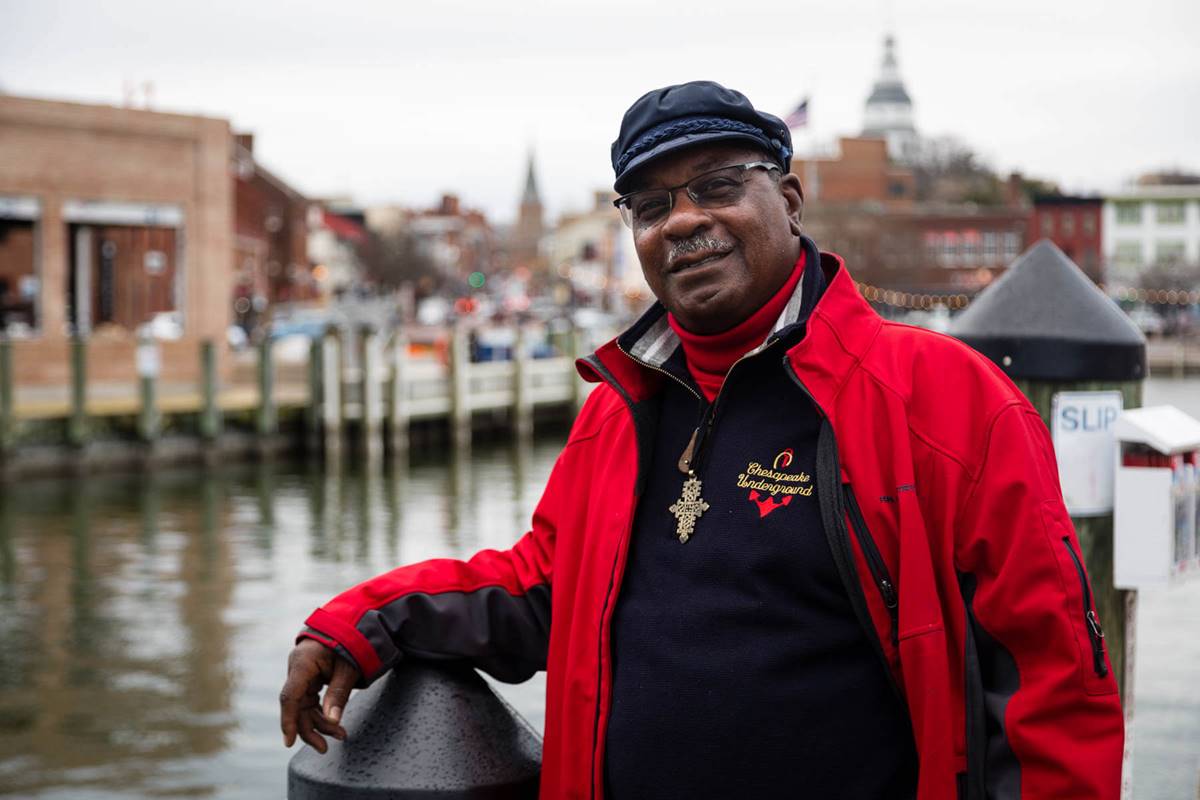 Vince Leggett. Credit: Will Parson, Chesapeake Bay Program
Through Ebony Eyes: Preserving the Legacy of Blacks on the Chesapeake
Tuesday, July 20, 2021
Speaker: Vince Leggett, Blacks of the Chesapeake Foundation, Founder and President

For over 200 years, Black men and women have kept the seafood and maritime industries alive on the Chesapeake Bay. Yet few history books have recognized their contributions. The Blacks of the Chesapeake Foundation, created by Vince Leggett, has amassed a rich collection of artifacts, oral histories and over 40,000 photos documenting their experiences. On July 20, Leggett will share some of their stories. He will highlight voices from two of his books, Blacks of the Chesapeake: An Integral Part of Maritime History and The Chesapeake Bay Through Ebony Eyes. Join us for a celebration of the Black men and women who transformed—and were transformed by—life on the water.
Sign up online to watch the recording
Earlier Lectures
Audio or slides only
Cyrena Simons (Credit: Stoney Simons)
Bay-Wise Gardening To Help The Environment
Tuesday, June 16, 2020
Speaker: Cyrena Simons, Anne Arundel County Master Gardeners
While many are at home and gardening, there are many bay-friendly practices you can use to enhance your property and the environment. At our June virtual evening lecture, Master Gardener Cyrena Simons shares tips from the University of Maryland's Master Gardener Bay-Wise Program. Bay-wise gardening can take less work and less money, while attracting birds and butterflies to your garden. Cyrena also shares resources for getting free help with gardening questions. While this webinar focuses on examples from the Chesapeake, the Master Gardener Program has connections with state universities all across the country.
Download the webinar slides (pdf)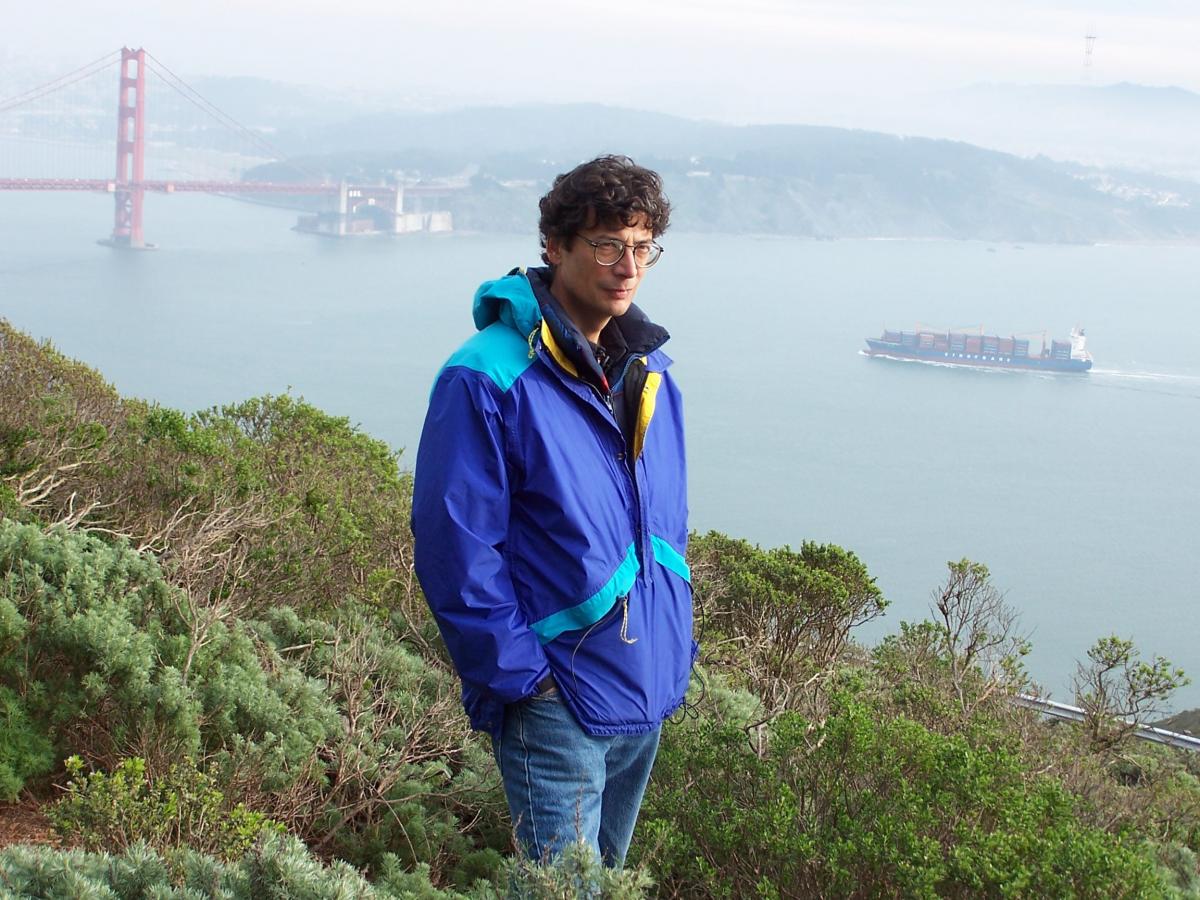 Greg Ruiz (Credit: SERC)
Global Trade, Ballast Water and Invasive Species on Ships
Tuesday, May 19, 2020
Speaker: Dr. Greg Ruiz, Smithsonian Environmental Research Center
Global trade is enabling invasive species to cross borders at unprecedented speeds. But it's also triggered the rise of new technologies to combat them. In this talk, SERC marine biologist Greg Ruiz highlights some of the latest efforts to track and clean up the ballast water in ship hulls—a key way invasive species have crossed oceans—and the research that's helping prevent future invasions. 
Listen to audio of lecture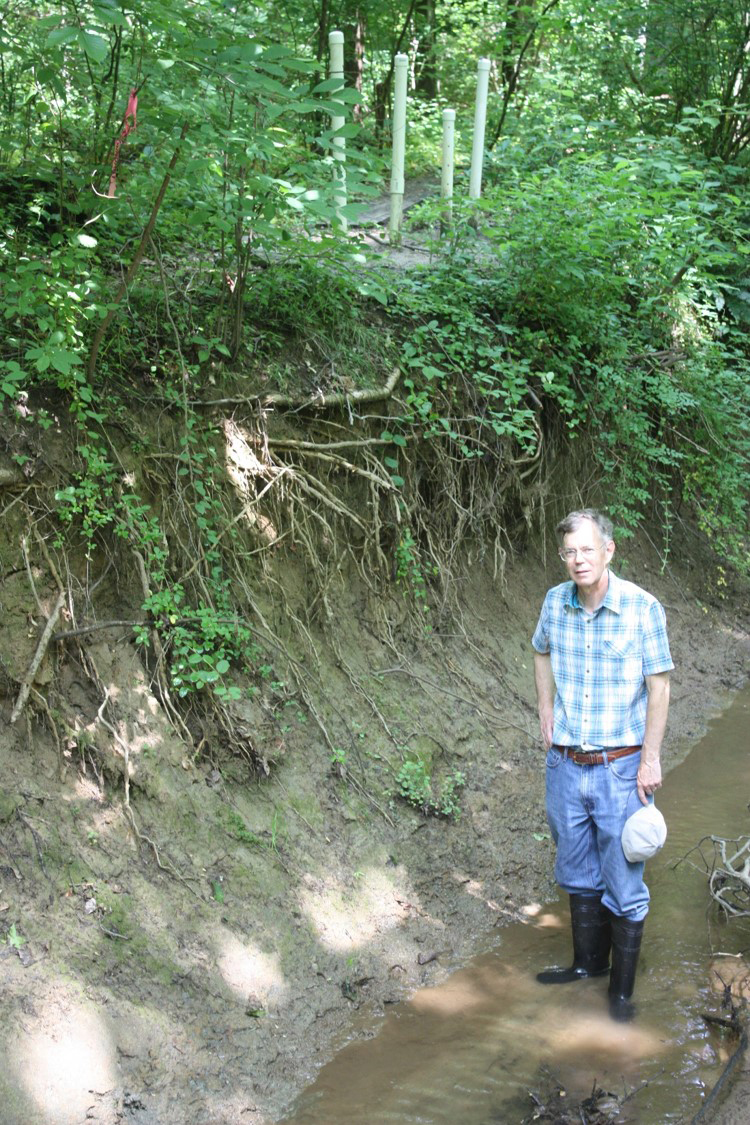 Tom Jordan (Credit: SERC)
City Stream, Country Stream: Getting a Clearer Picture of Stream Restorations
Tuesday, Feb. 18, 2020
Speaker: Dr. Tom Jordan, Smithsonian Environmental Research Center
Stream restorations, especially in urban watersheds, are a popular strategy for reducing nutrient loads to the Chesapeake Bay. However, the latest research suggests their effectiveness can vary. In this talk, SERC nutrient ecologist Tom Jordan compares two stream restorations his lab has been tracking: an urban one and a rural one. He reveals the different approaches each restoration took, and how each measured up in terms of improving water quality.
Listen to audio of lecture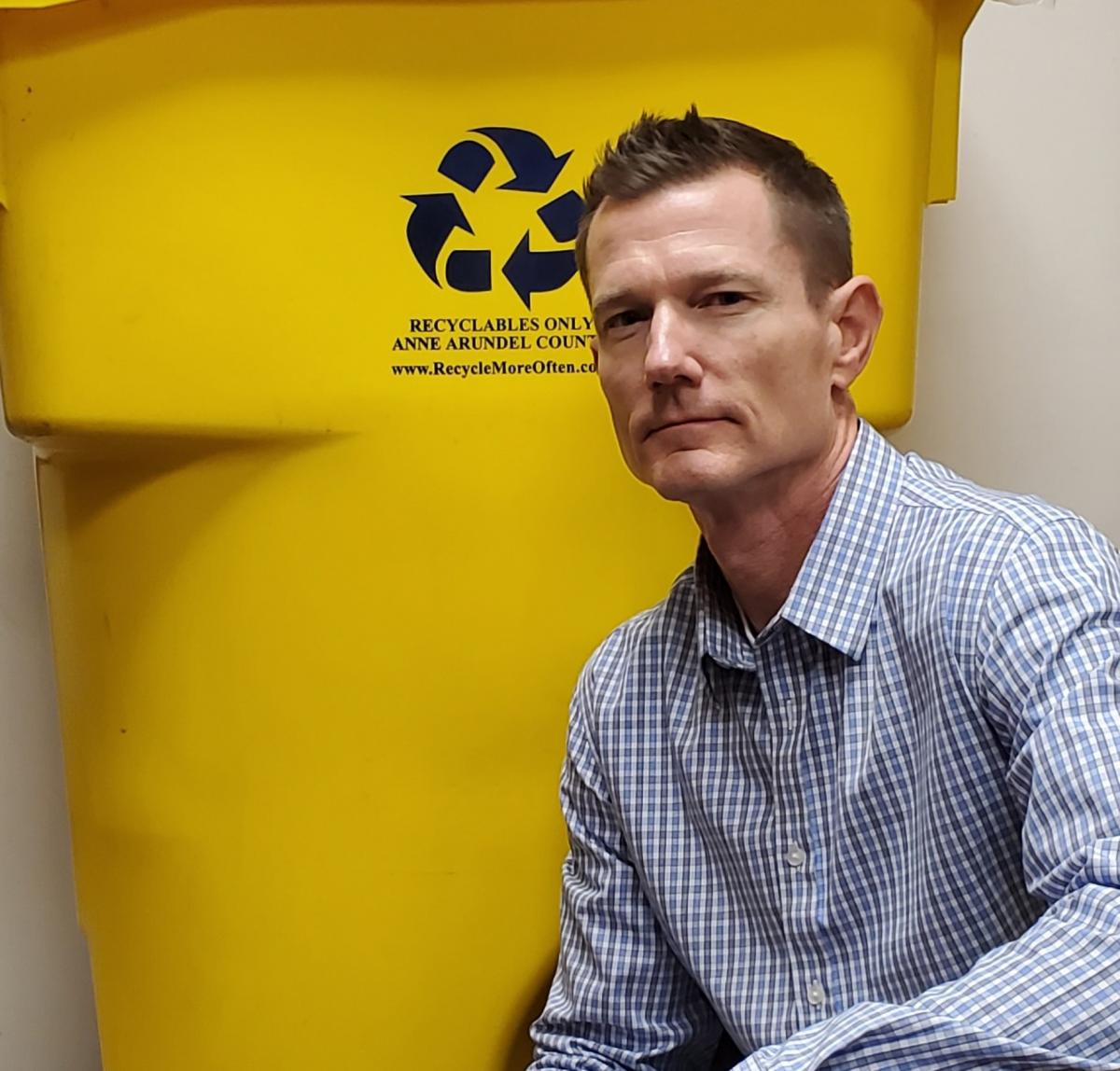 Richard Bowen (Credit: Kristin Lagana)
How to Recycle More and Recycle Right
Tuesday, Jan. 21, 2020 
Speaker: Richard Bowen, Anne Arundel County Dept. of Public Works
In our kickoff lecture of 2020, Richard Bowen, recycling program manager for Anne Arundel County, answers questions about what can and can't be recycled in the county and the services the county offers to help residents recycle more effectively. Get an inside look at what happens to the items we throw out.
Listen to audio of the lecture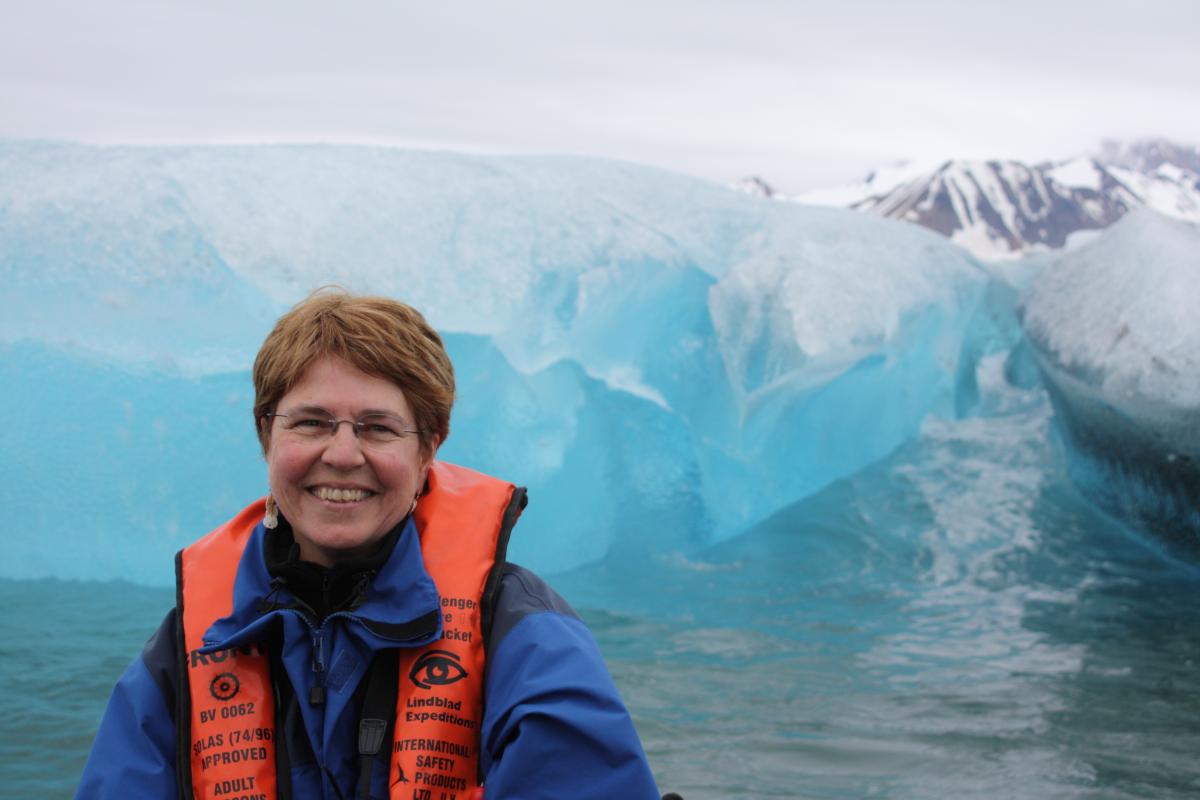 Jane Lubchenco (Credit: NOAA)
2019 Keynote Lecture - The Ocean: Our Future
Tuesday, Oct. 15, 2019
Speaker: Jane Lubchenco, former administrator of NOAA
Our grand finale lecture of 2019 featured marine biologist Jane Lubchenco, the first female administrator of the National Oceanic and Atmospheric Administration (NOAA). In this talk, Dr. Lubchenco took stock of the challenges in achieving a healthy ocean, while highlighting the encouraging actions underway to address these problems. Focusing on science-based solutions embraced by communities, businesses, and governments, she connected the dots between the health of oceans and coasts, and our own health and prosperity.
Listen to audio of the lecture