Restoring the Balance: Nature's Role in Future Climate
Tuesday, January 18, 2022 -

7:00pm

-

8:00pm
Speaker: Dr. Pat Megonigal, Associate Director for Research
New talk! Due to a family emergency, we had to cancel Dr. Cynthia Gilmour's talk on mercury pollution, and are replacing it with the climate change talk below. 
Advance Registration Required
Yes
Event Details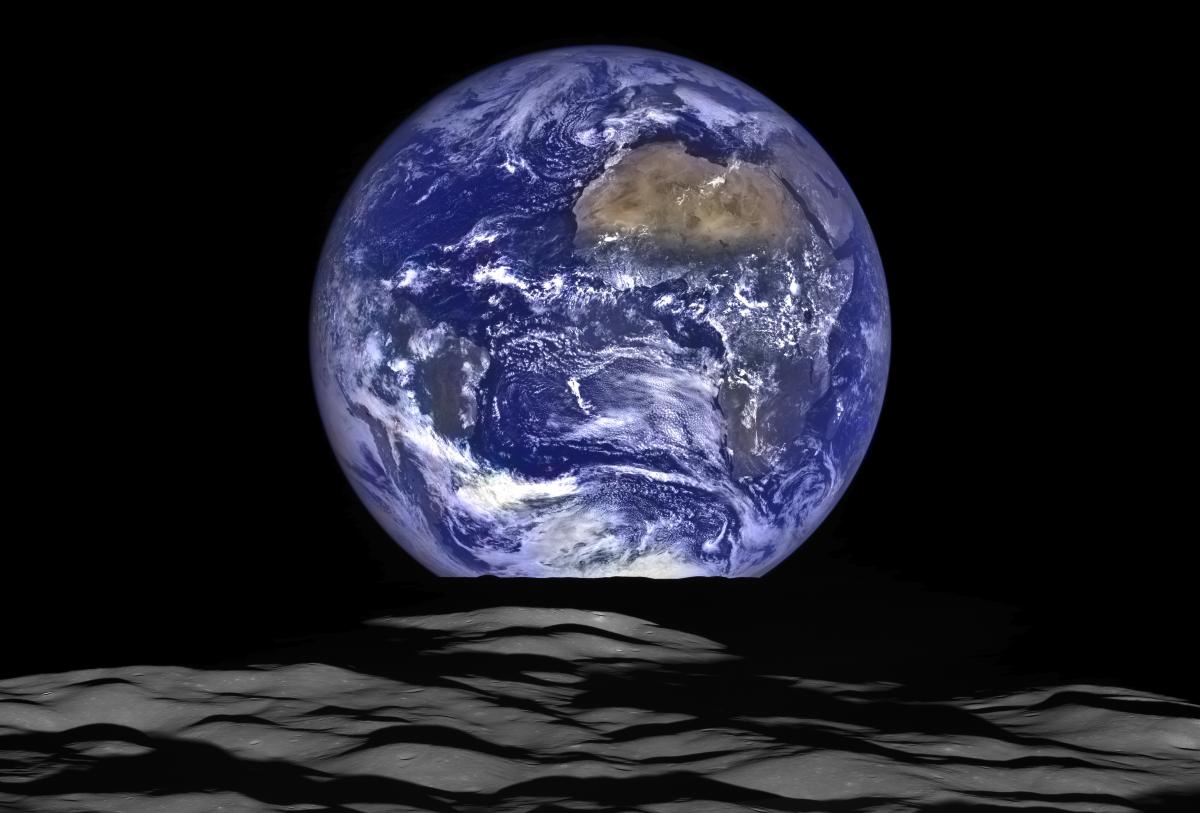 Earthrise as seen over the Compton crater on the moon. (Credit: NASA/GSFC/Arizona State University)
Since the Industrial Revolution, humans have driven a transformation of Earth's climate, outpacing many of Earth's natural cycles. But natural forces are still at work. In our first Earth Optimism lecture of the year, SERC ecologist Pat Megonigal will illustrate some of the unseen forces driving climate change. Join us for a myth-busting journey from the massive ice sheets of Antarctica to microbes in the soil, as Dr. Megonigal explores the natural phenomena both accelerating climate change and keeping it in check.  Dr. Megonigal will also reveal ways people are already using nature to fight climate change, through natural climate solutions.

This webinar will be recorded! By signing up on Zoom, you'll be able to watch the live event and receive a link to the recording a few days after it airs. Closed captioning will be available at the live webinar and on the recording. The Earth Optimism lecture series airs live on Zoom every third Tuesday of the month at 7pm Eastern, from January through October.
Sign up online to view recording
Available until Feb. 5