Director's Letter
Winter 2018
Yes, We Can Beat Climate Change. Nature Can Help.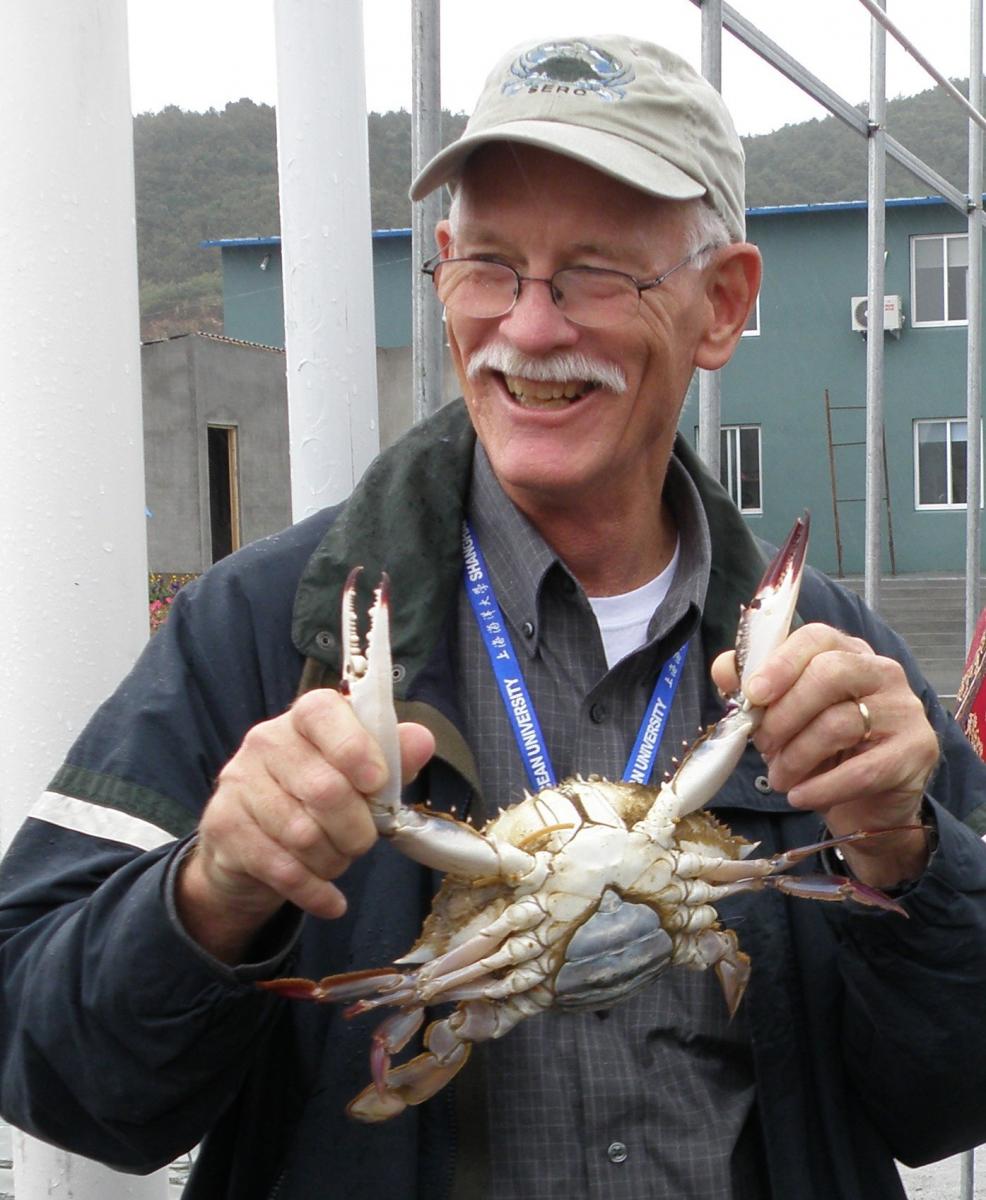 Three years ago this month, something extraordinary happened. In December 2015, representatives of 195 nations gathered in Paris and publicly committed to meeting climate change head on. In a binding agreement, they pledged to cut carbon emissions, adapt to climate change, and help vulnerable countries, with the aim of keeping the planet from crossing a 1.5-degree Celsius warming threshold. To many who had been following the bitter international debates for years, it was nothing short of a miracle.
Today, much of that jubilation can seem like a distant memory. Earlier this fall, a new report from the Intergovernmental Panel on Climate Change (IPCC) painted a stark vision of a world warmed 2 degrees Celsius versus a world warmed 1.5 degrees Celsius. And on Black Friday (of all days), the government revealed how the United States is already feeling the effects of climate change.  But despite the dire rhetoric, I know the human race has what it takes to win.
First, the U.S. is still part of the Paris Agreement. It announced its intention to withdraw in summer 2017, but that doesn't go into effect until 2020. Meanwhile, many cities, states, and organizations throughout the country have picked up the torch.
Second, there's another story that came out on the heels of the IPCC climate change report. It's still possible for the U.S. to meet its Paris goals. A new study revealed 21 natural climate solutions that can sustain both people and the environment, while slashing our carbon emissions.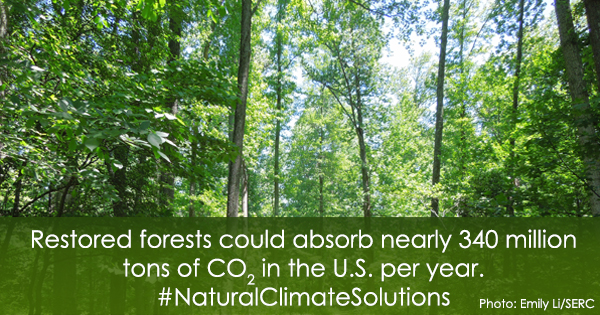 Restoring forests topped the list, as they're some of our most powerful carbon absorbers. So did managing forests to cut the risk of devastating wildfires, and sustainable farming practices, like planting cover crops or improving how we use fertilizers. The study also recommended ecosystem approaches to reducing emissions of methane, an even more powerful greenhouse gas. These solutions are win-wins. And combined, they could cut our carbon footprint by over a trillion kilograms within the next decade. This large number would equal 21 percent of our greenhouse gas emissions in 2016.
I'm proud that our scientists were part of that team. Together with The Nature Conservancy and other scientists around the world, ecologists from SERC—including SERC's Associate Director for Research Pat Megonigal and two former postdocs who started their careers here—helped create a real, concrete vision for how we can overcome climate change.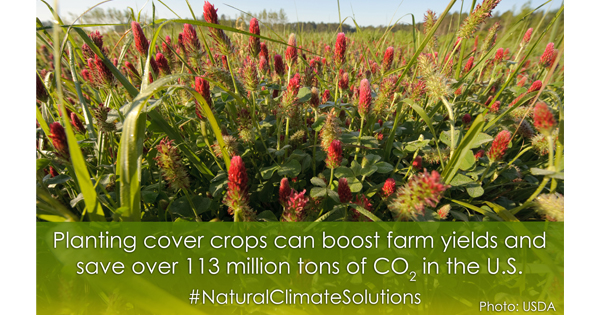 For some, the power of nature is easy to overlook. The ecosystem services nature provides are too often taken for granted. Clean energy and clean transportation dominate most talks about how to keep rising temperatures at bay, and those measures are important too. SERC is focused on building "net-zero-energy" facilities that rely on renewable energy for our campus. Because the reality is, all of these solutions matter. Climate change is tied to every facet of society, and they will all need to be part of the ultimate victory.
Here at SERC, we've been steeped in ecosystem science for over 50 years. We've seen how our forests have started growing faster in response to global warming, offering us a much-needed assist in soaking up carbon. We know wetlands can build soil to outpace sea level rise, if given the opportunity. And we've been watching how plants grow in futuristic, high-carbon dioxide chambers since 1986 on our Global Change Research Wetland.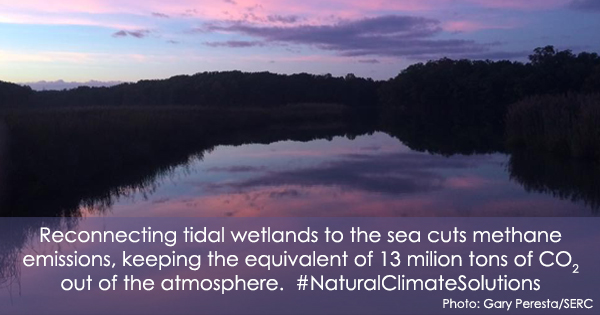 Discoveries like this unfold over decades, but at SERC they're often funded by short-term grants designed to last just a few years. We're used to doing a lot with a little. Even the smallest gift can make an enormous difference.
Knowledge is power—the power to face challenges and come up with strategies that work. Ultimately, knowledge gives us the power to create a better world. Citizens in 195 nations still stand ready to create that world, and we stand ready to help them.
-Anson"Tuck" Hines, director