Director's Letter: Raising Environmental Literacy In Our Backyards
Spring 2023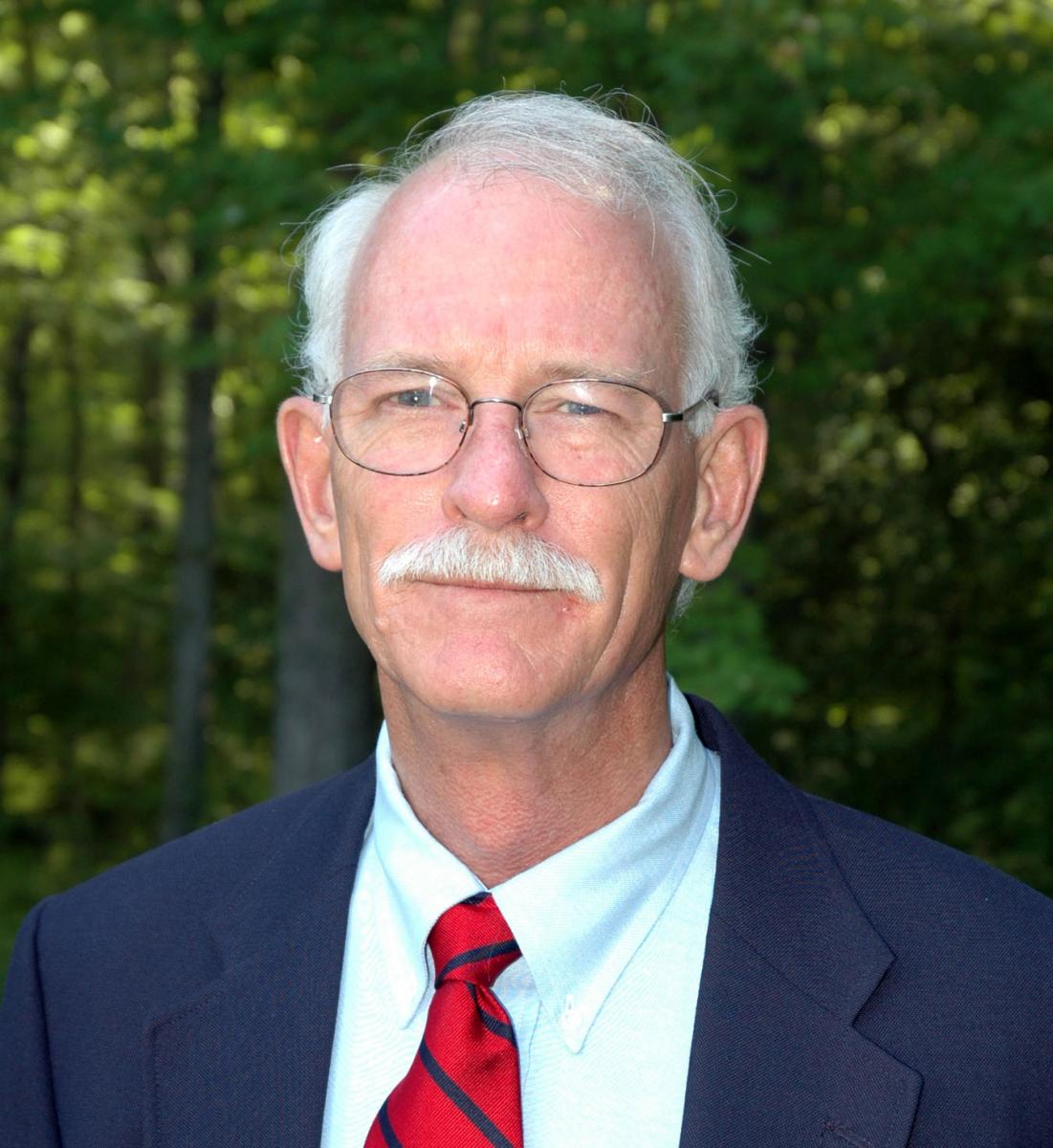 Anson "Tuck" Hines, SERC director
Every spring, we adjust our driving patterns on the SERC campus to watch out for amphibians crossing the roads. As the ground thaws, salamanders, frogs and toads emerge to mate and lay eggs in our ponds and vernal pools. Amphibians are suffering major declines and extinctions around the globe, and we want to ensure populations of the 17 species here can reach their full reproductive potential.
Our scientists have their own "spring emergence" as they launch into a new field season. In the Mathias Laboratory, the once-quiet halls of winter now echo with the squeak of waders, the creak of trolleys filled with samples, and the hustle and bustle of technicians, interns, and principal investigators. It's time to count the fish migrating up stream and to get the sensor arrays and experimental chambers in position. Down the Dock Road at the Reed Center, our education staff and volunteers welcome back school groups. Hundreds of students learn about Earth's amazing ecosystems, some of whom have never seen a live turtle, held a net or waded in a river. They get wet, collect samples and discover (often for the first time) what it's like to be a scientist.
However, unlike our local flora and fauna, our education department does not lie dormant in winter. In the colder months, Karen McDonald and her team continue to bring Smithsonian science into classrooms around the country by giving virtual lectures and conducting teacher development training. Virtual outreach has expanded our reach from the Chesapeake to California and beyond.
Now, more children than ever learn about SERC research and incorporate it into their own experiences. SERC is fortunate to work with donors, foundations and community leaders who share our commitment to education. Through that donor commitment, we've had programs that place teachers from around the D.C. region alongside environmental scientists in labs and in the field, putting them at the center of the action.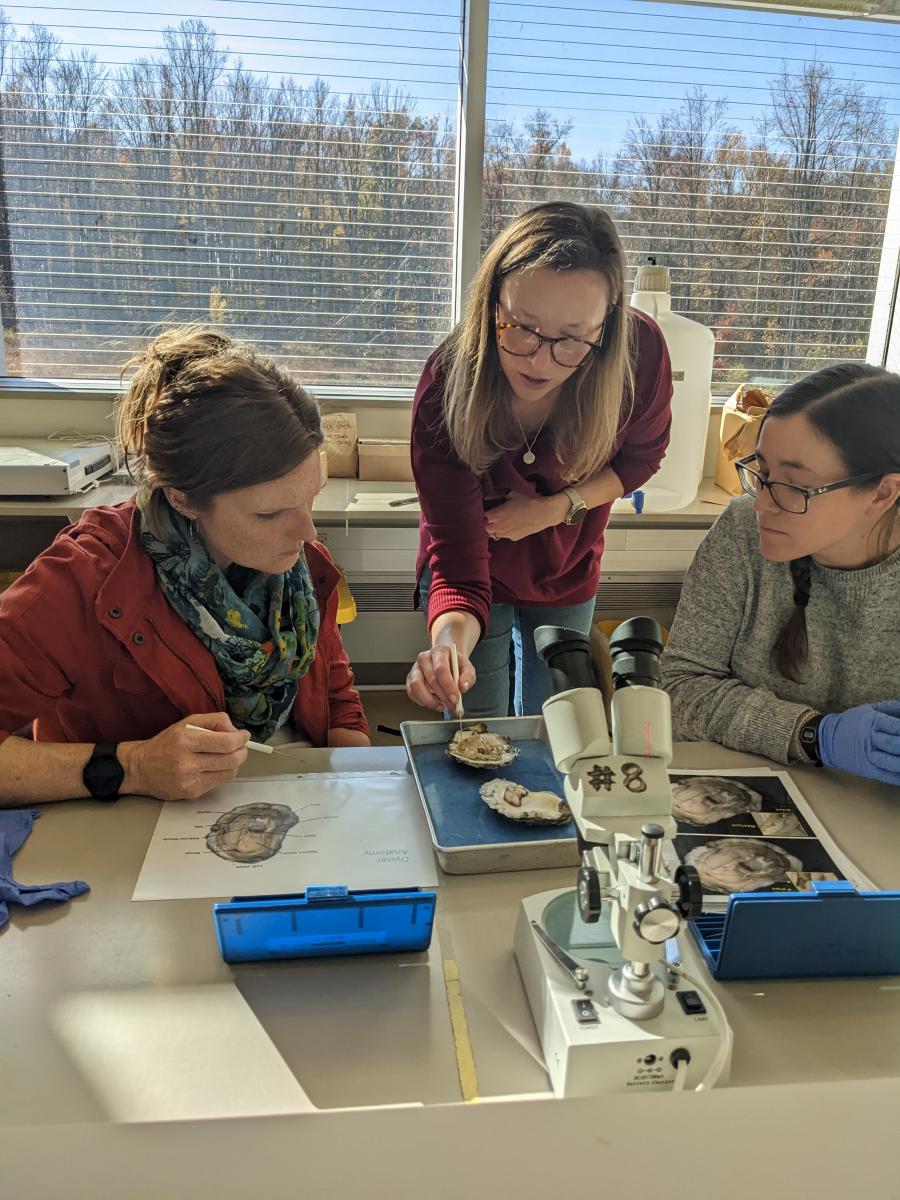 SERC postdoc Anna Davis discusses oyster anatomy during an educator workshop on oysters in the Chesapeake Bay. (Credit: Alison Cawood/SERC)
Our newest initiative is called EnLET. Short for "Environmental Literacy Educator Training" EnLET brings educators from across Chesapeake Bay to SERC for hands-on workshops, where they interact with scientists and other stakeholders. In the feature story of this issue, education postdoc Anna Davis offers an inside look at the EnLET program. These teachers go on to develop new curricula and lesson plans that become part of the broader Smithsonian Learning Lab to reach millions of children.
That is the power of Smithsonian. These professional development programs are at the heart of our educational mission, which goes back decades.
We launched our earliest professional development program—our undergraduate intern program—over 50 years ago, in 1970. SERC's internship program was one of the first in the country for hands-on experience that is now de rigueur for progress to a research career. Today, we welcome roughly 60 paid interns per year to our campus (as well as some working virtually), over 5,000 students and teachers, and over 12,000 visitors. We reach thousands more every year through our Earth Optimism Lecture Series, our citizen science programs, dedicated docents and volunteers, and On The Edge newsletter.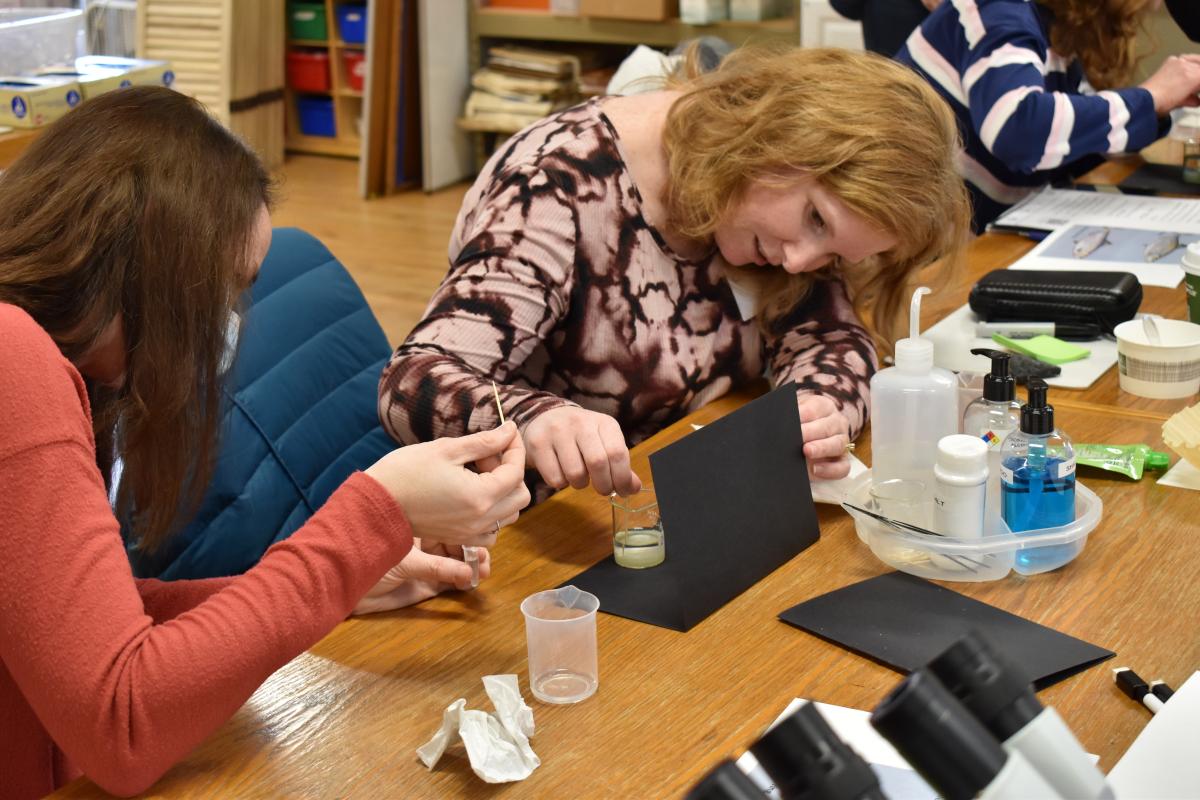 High school teachers conduct a DNA extraction on applesauce using everyday materials. (Credit: Anna Mehlhorn/SERC)
All these programs boil down to one mission: raising environmental literacy. By working with teachers and students alike, we can promote good environmental habits and teach a new generation about Earth stewardship. And for so many, environmental stewardship ultimately comes down to place. People care about their homes, their backyards, what they see and what they know.
Which brings me back to the amphibians. It may seem like a small thing, having SERC staff use alternate routes to protect frogs and salamanders at a critical point in their lives. But this is what place-based education looks like in practice. By raising awareness of the unseen denizens of our campus, we can ensure they remain to chirp, burrow and eat flies for another year.
-Anson "Tuck" Hines, SERC director