Director's Letter: The Buried Treasure of Blue Carbon
Winter 2021-2022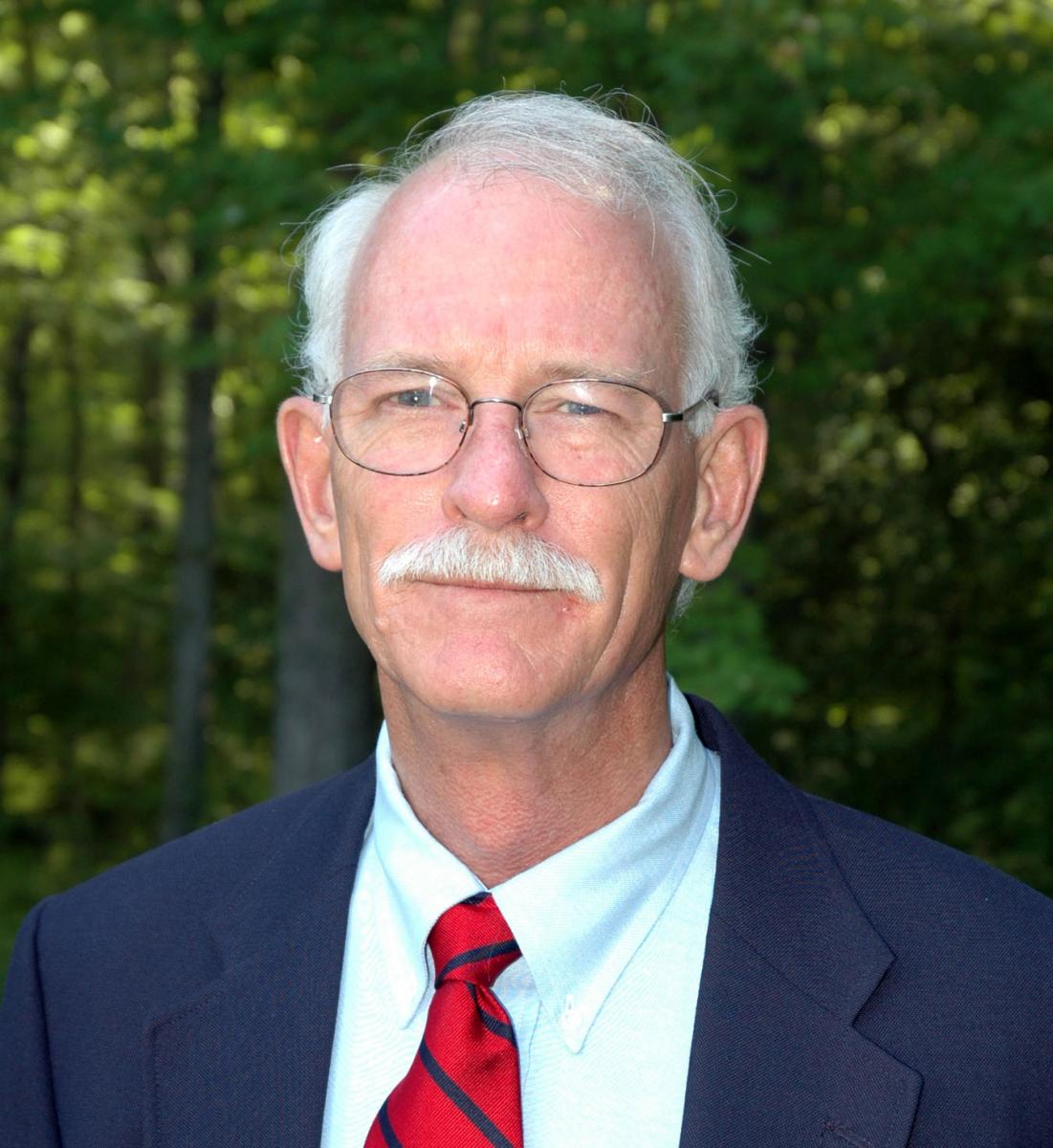 Anson "Tuck" Hines, SERC director
If you leaf through the pages of this newsletter, you might notice some of our ecologists have spent a lot of time in Belize lately. (I'm a little jealous, I'll admit.) That isn't unusual for our scientists. The Smithsonian has operated a field station in Belize since 1972, on the tiny island of Carrie Bow Cay, perched atop the Mesoamerican Barrier Reef, second largest in the world. But recently, the Central American nation has become a key player in a much larger story.
Belize is claiming its place on the global climate stage—and it's offering an example for the rest of the world to follow.
Despite emitting less than 0.01% of the world's greenhouse gas emissions, the Belize government is embracing climate change mitigation. Much of its strategy focuses on preserving and managing its forests. In particular, its mangrove forests, which can lock away  millions of tons of carbon.
At SERC, we're fortunate to be part of that story. SERC scientist emerita Candy Feller devoted her
career of over 30 years to exploring and conserving mangroves all over the world. Her research tracked ongoing threats to mangroves, and how they respond to hurricanes, climate change and pollution. She did much of her field work on Belize's mangrove island of Twin Cays, near Carrie Bow Cay.
Aerial photo of the Smithsonian's field station on Carrie Bow Cay, Belize. (Credit: Candy Feller, Smithsonian)
Continuing Dr. Feller's work, this fall SERC marine biologist Jonathan Lefcheck and other Smithsonian researchers spent a month trekking  through the nation's mangroves side by side with Belizean scientists. The project is called the Belize Blue Carbon Project. Blue carbon refers to  the carbon that coastal and marine ecosystems store—as opposed to the more well-known carbon stored on land.
Over the last decade, blue carbon has slowly gained recognition for its potential to mitigate climate change. On a per area basis, coastal blue  carbon ecosystems are nature's most efficient carbon sinks. But there are plenty of uncertainties. Mangroves are just one blue carbon  ecosystem. So are seagrasses, tidal marshes, and even microbial mats on the Arabian Peninsula. Each one can sequester vastly different amounts of carbon. Even among mangroves, there's diversity.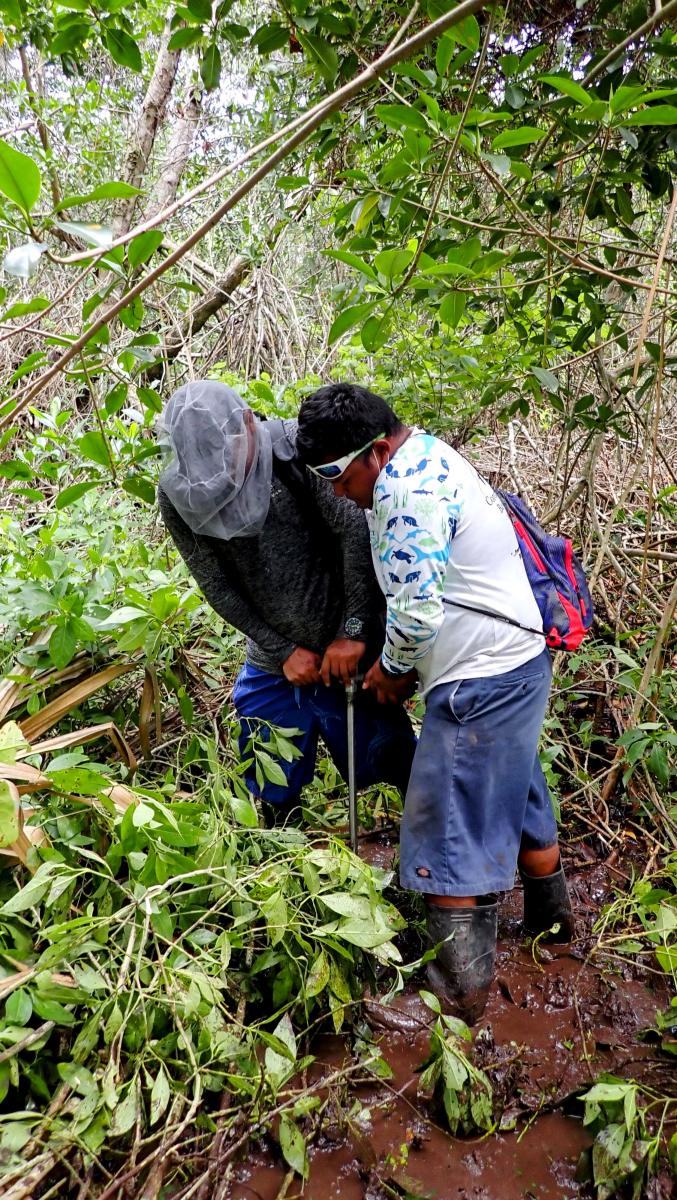 Kevin Novelo of the University of Belize Environmental Research Institute (left) and Reynel Blanco of the Sarteneja Alliance for Conservation and Development take a soil core sample from a mangrove forest. (Credit: Jonathan Lefcheck/SERC)
The mission of the Belize Blue Carbon team was to get a clearer picture of exactly how much carbon Belize's mangroves have the potential to store. Only then can the nation develop an accurate strategy for mitigating climate change.
Blue carbon also came into the global spotlight this November, at the United Nations Climate Change Conference, or "COP26" for short. SERC deputy director Pat Megonigal and others released a special Blue Carbon report in advance of the conference. It took a deeper look at whether an even wider pool of ocean environments deserve inclusion in blue carbon strategies, like kelp forests or phytoplankton.
Blue carbon alone won't solve climate change, or keep us under the warming threshold of 1.5 degrees Celsius the world began shooting for with the Paris Climate Agreement. There's no single silver bullet. But that's the beauty of the moment we're in now. To reach a sustainable future, the world needs to embrace multiple ideas and strategies. And that means there's a place for everyone at the table.
-Anson "Tuck" Hines, director