Director's Letter
When Politics and Science Collide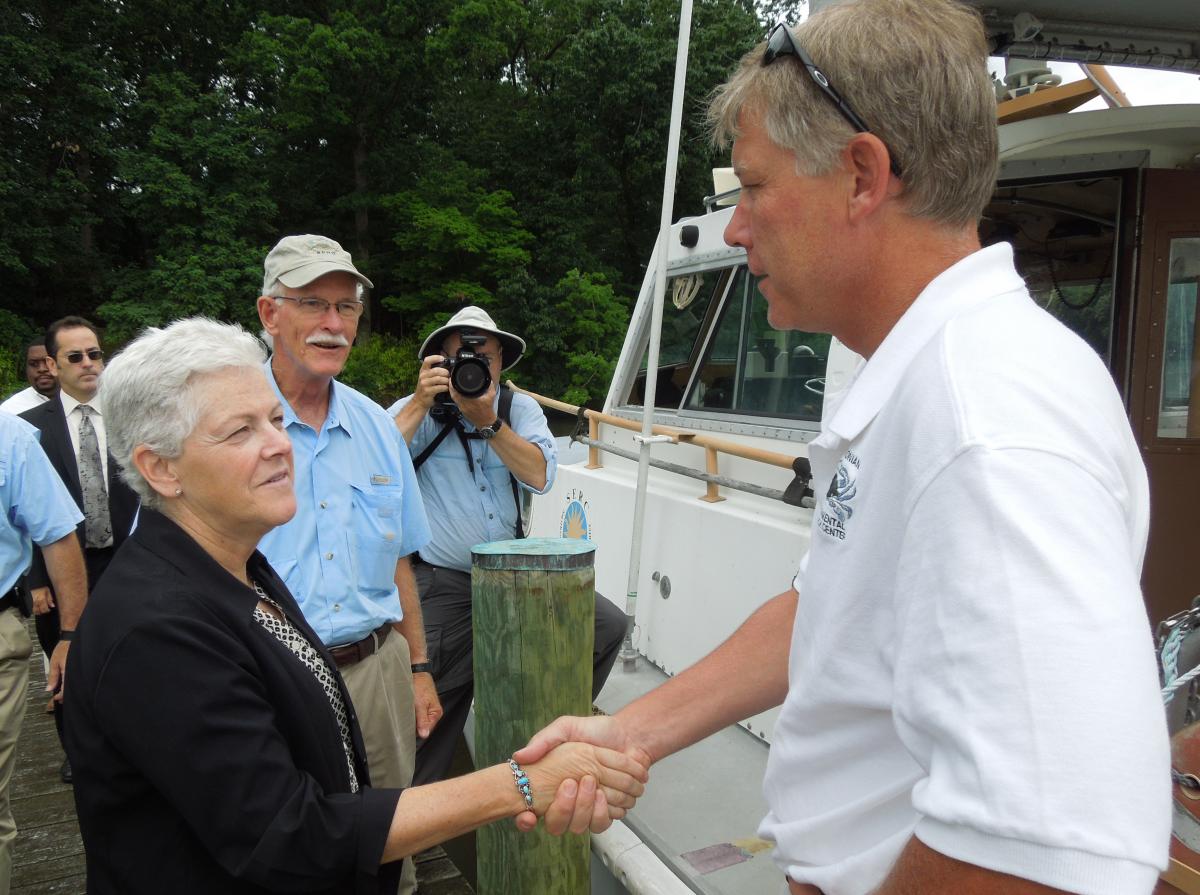 Scientists and politicians don't always see eye to eye. Sometimes, it can seem as though they're constantly at odds. When phrases like "war on science," "alternative facts" and "post-truth era" have invaded our cultural lexicon, it can be hard to imagine science and policy coexisting peacefully, let alone producing any kind of positive change.
But beyond the headlines, it's happening. It's happening here in Chesapeake Bay and in other parts of the world. These places are proving when policy and science work together, remarkable things can unfold.
Take the Chesapeake Bay Program. In the late 1970s, as the Bay's health was spiraling downward, Senator Charles "Mac" Mathias (R-Md.), for whom SERC's laboratory building is named, helped convince Congress to fund a $27 million scientific study to find out why. Scientists investigated and responded: Nutrient pollution from fertilizers and development was a major source of the Bay's woes. Policymakers listened and acted: In 1983 the Environmental Protection Agency, the District of Columbia and the six states in the Chesapeake Bay watershed banded together to rein in nutrient pollution. The Chesapeake Bay Program was born.
It was still an uphill struggle for the next three decades, with setbacks, disagreements and controversies. But it's paid off. Today, after suffering the worst decline in 400 years, the Bay's underwater grasses have rebounded in the largest seagrass resurgence ever recorded. Scientists from SERC and other organizations throughout the U.S. pooled over three decades of data to make that discovery this spring. That means hundreds of millions of dollars' worth of nutrient filtration, blue crab habitat and other vital services are returning to the Bay. The 30-year nutrient diet is working.
Or take invasive species. Most ships unwittingly carry invasive species across the ocean, either outside their hulls or in their hulls' ballast water. For much of the 20th century, ships dumped that ballast water wherever they docked, discharging potential invaders with it. But in 1996, Congress passed the National Invasive Species Act. Now every major ship entering U.S. harbors must report to SERC and the U.S. Coast Guard how they manage their ballast water—by exchanging it in the open ocean, where coastal invaders are less likely to survive, or by treating their ballast water onboard. In 2016, the international community stepped up its game even further. SERC scientists helped inform the International Maritime Organization, and thanks to their new Ballast Water Management Convention, soon every ship involved in international trade will be required to treat their ballast water for potential invaders.
Mercury levels are also declining in aquatic food webs and the fish we eat. Over the years, SERC's science has helped inform regulations to reduce mercury emissions from coal-fired power plants, and developed ways to trap mercury in toxic waste dumps. 
We've seen signs of hope in Maryland too. Last year, our state legislature passed a law committing the state to getting 25 percent of its electricity from renewable sources by 2020. In total 29 states have similar renewable energy laws in place, proving that environmental action isn't just up to the feds.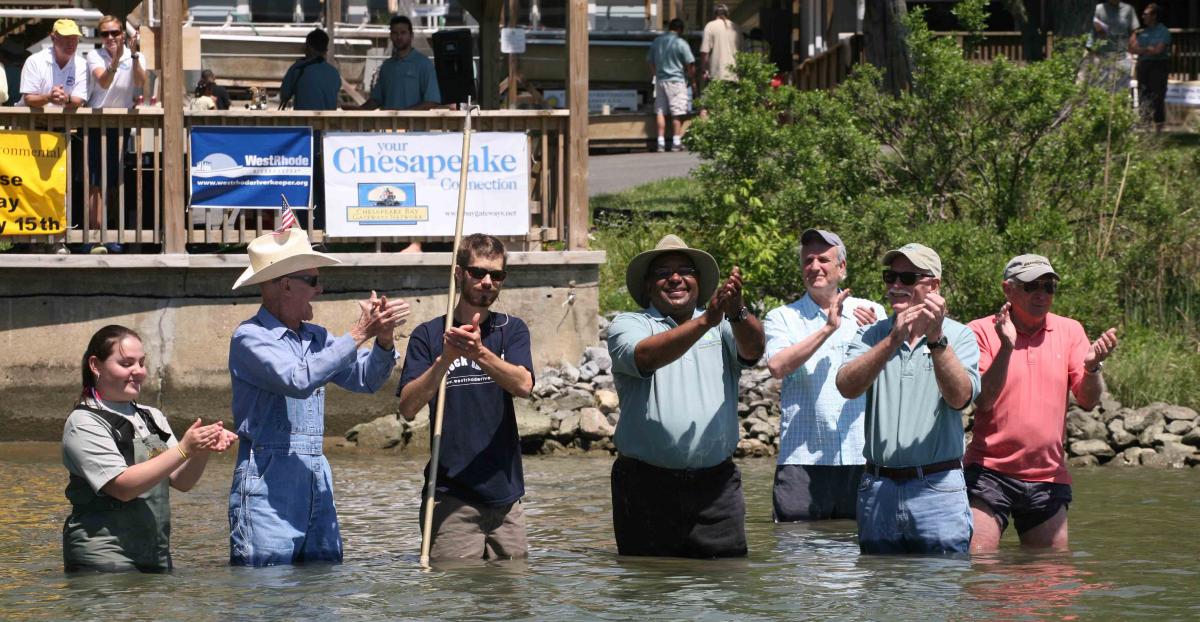 I won't naïvely imagine a world where politicians accept scientific discoveries without question and make policies that fit the data perfectly. We have different missions. Scientists look at the laws of nature; politicians balance science, economics and society. Scientists may think about decades and centuries, while also pointing clearly to serious impacts today; politicians think about the next election and what their constituents want now. However, both groups are converging on the urgency of finding effective solutions.
Instead, let's envision a world where scientists and politicians can talk to each other. Not only on Capitol Hill, but in labs, in forests, in farms and on docks. A world where all stakeholders—politicians, business leaders, scientists and residents—can meet face to face and brainstorm solutions that make sense for everyone. We're working to create that here, at SERC. If we can do it here, there's hope for the rest of the world.
-Anson "Tuck" Hines, director