Director's Letter: The Challenging Legacies of History and Science
Spring 2022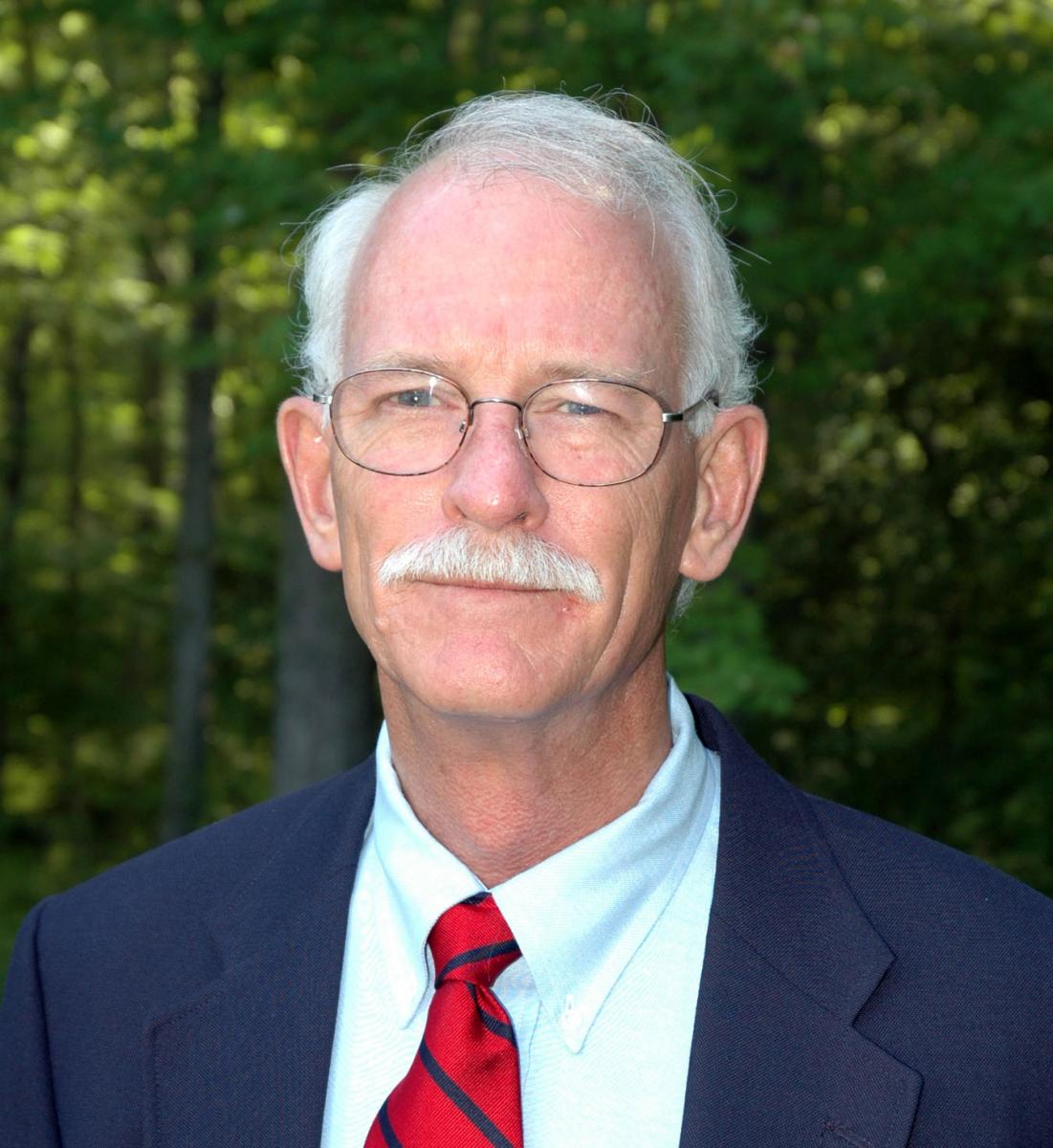 Anson "Tuck" Hines, SERC director
The oldest never-moved building in the Smithsonian isn't on the National Mall. It's a three-story brick house just inside the entrance to SERC, first built in 1735 and modified over nearly 300 years. Its first occupants called it Woodlawn. This summer, after years of renovations and research, visitors will be able to walk inside it for the first time when it opens as the Woodlawn History Center.
Woodlawn has forced us to confront the complex and often painful legacies humans have left behind. The Sellman family, who owned the plantation house for nearly 200 years, were key players in shaping our young nation. Their family tree includes a Revolutionary War veteran who was also a slaveholder, and soldiers who fought on both sides of the Civil War. In the new history exhibit, the names and stories of the enslaved mingle side-by-side with the stories of free citizens. Nearly every artifact from the colonial period to Jim Crow was touched by someone held in bondage.
The exhibit also tells the story of the land, and how humans have transformed their environment. Beginning with the Native Americans who used it for seasonal hunting and fishing, the Woodlawn History Center reveals how centuries of farming created rolling grasslands in some places and severely eroded slopes in others.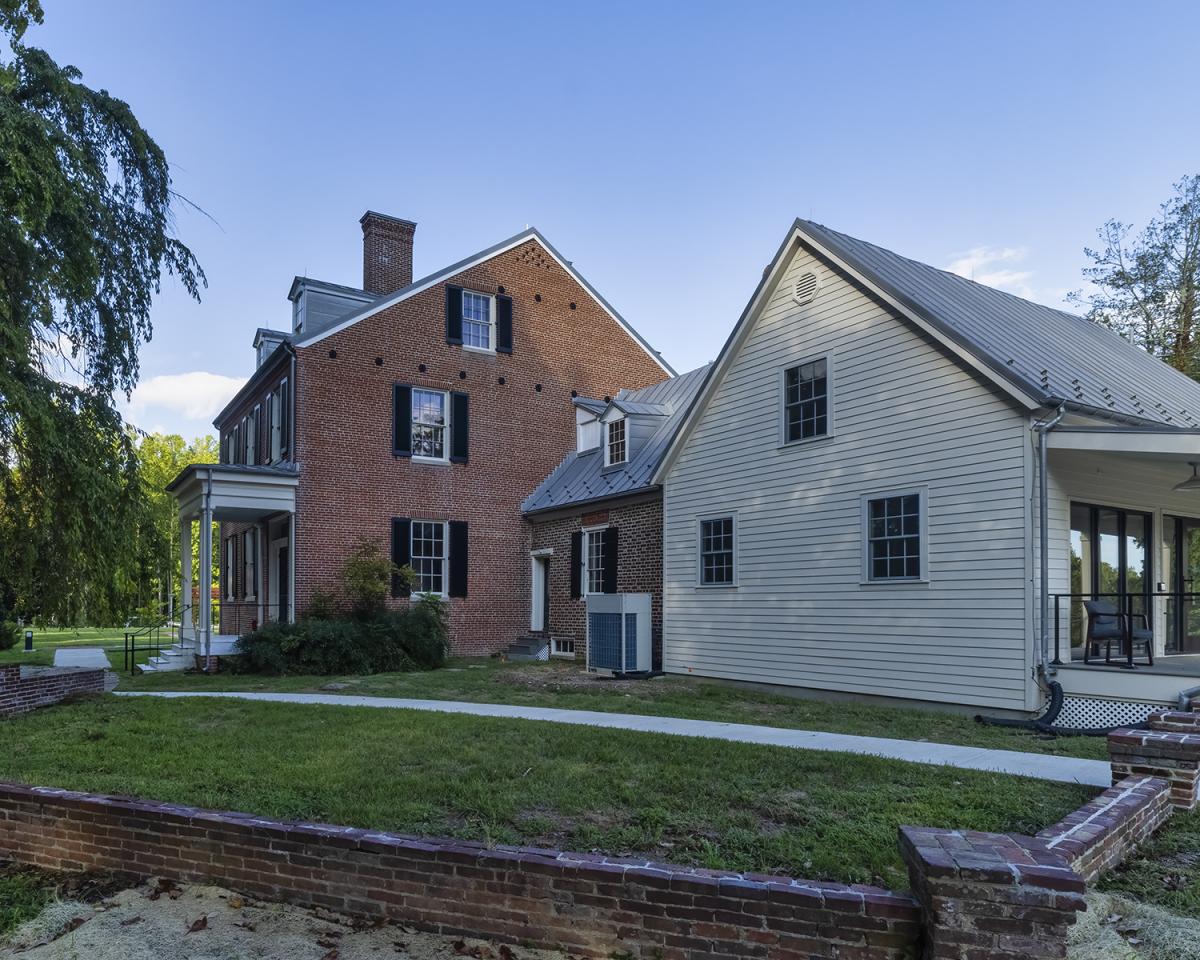 Woodlawn House, with its three primary sections: the 1970s wing in white, the 1735 kitchen in the center, and the three-story 1841 wing. The building will open to visitors as the Woodlawn History Center in summer 2022. (Credit: Christine Dunham/SERC)
Science, like history, has its share of convoluted legacies. This winter our Marine Invasions Lab published a surprising discovery about plastic pollution, led by former SERC postdoc Linsey Haram. Life has found a way to thrive in—of all places—the Great Pacific Garbage Patch. Hundreds of oceanic and coastal organisms are colonizing the floating plastic trash we have dumped in the ocean. But how will this transform life in the rest of the ocean? Will it make it easier for invasive species to reach new shores?
Another postdoc, Amy Hruska, is investigating how forest fragmentation impacts migratory birds. She's retracing the footsteps of two of SERC's first scientists—Dennis Whigham and Jim Lynch—by revisiting forests they surveyed 40 years ago to see how the landscape has changed.
Even our efforts to name species aren't immune. This winter, scientists led by our Fisheries Conservation Lab released a new discovery about a mysterious peppermint shrimp caught in the Chesapeake Bay in 2013. As SERC technician Rob Aguilar tried to identify it, he uncovered a wormhole of naming mix-ups dating back to 1860, and an entire species that may have been wrongfully demoted.
Science is never "just science." It can never escape history—in its role to decode the past, or its responsibility to the future. This is true for all fields, but especially for environmental science. We hope, later this year, you have a chance to walk through the Woodlawn History Center for yourself. We also hope, as we untangle the knots of our past, that you will join us in weaving a more supportive future.
-Anson "Tuck" Hines, director