Director's Letter: The Year Is Your Oyster
Winter 2023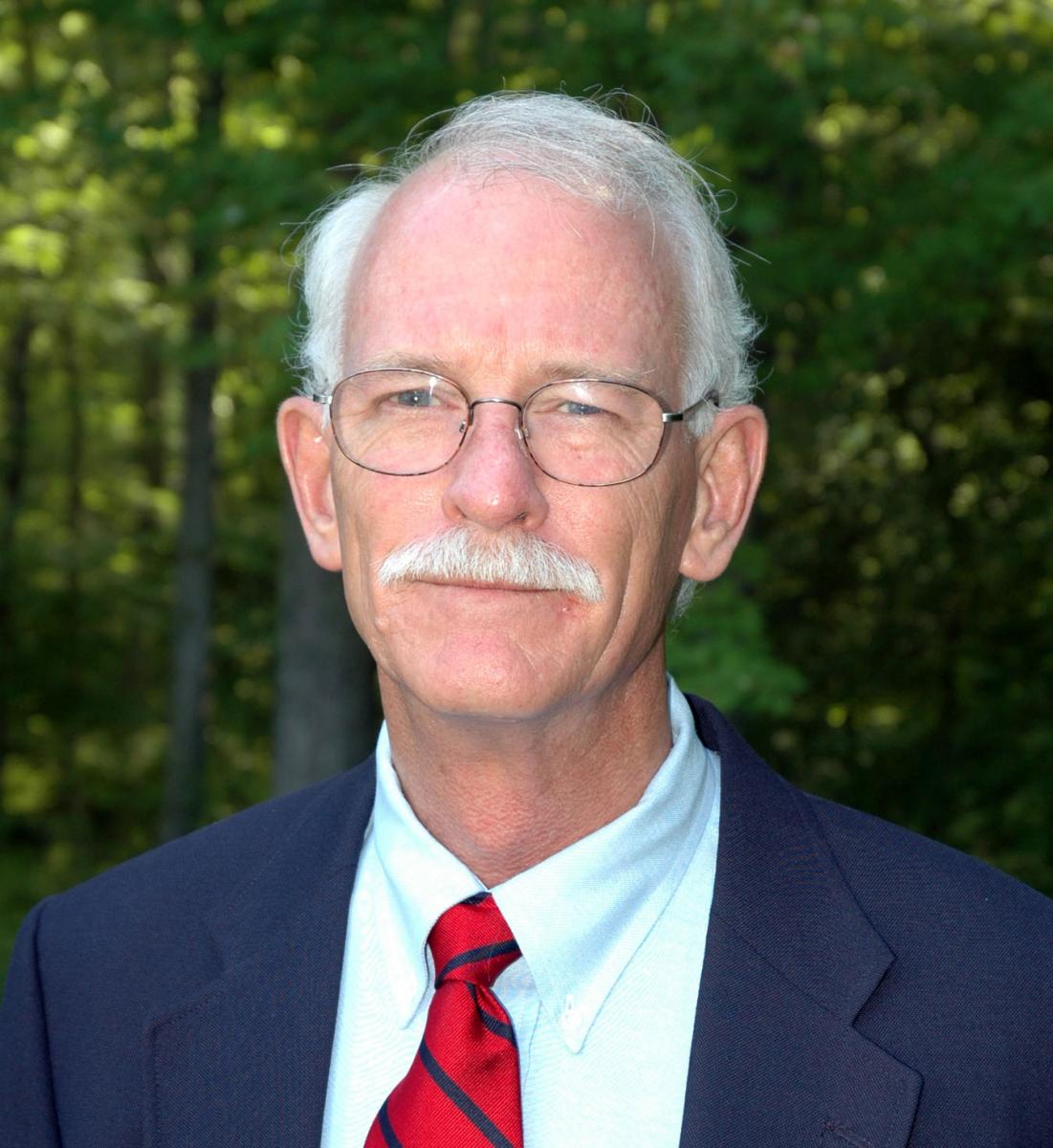 Anson "Tuck" Hines, SERC director
What new beginnings does the year hold for you? For me, the first promising sign of a new year came early, on a brisk morning last November. About a dozen of us had gathered on the SERC dock, a mix of staffers from SERC and the Chesapeake Bay Foundation (CBF). We had come to celebrate a new partnership to restore oysters throughout the Bay.
After working through a formal agreement between our two long-standing organizations, we initiated the partnership with a cheerful celebration on the SERC dock. Following brief speeches, we ceremonially dumped nine orange baskets into the water, full of oyster shells with tiny oysters ("spat") attached. The oysters came courtesy of CBF's spat-on-shell program, which places oyster larvae into tanks filled with bags of oyster shell. After a few days for the larvae to settle and attach to the shell, the spat-on-shell can be transferred into the Bay. When we were finished, 206,000 new baby oysters lined the bottom of the Rhode River, ready for SERC scientists to track their growth and survival.
The oyster planting was an addition to a reef SERC and CBF first established in 2006. It heralded an even more important shift. SERC is now the new home for CBF's Maryland oyster restoration center. Once based in Maryland's Shady Side, the center's operations—including its spat-on-shell program and oyster "reef balls"—will live with our waterfront labs. The foundation's restoration vessel, the R/V Patricia Campbell, also sits tied up to our docks.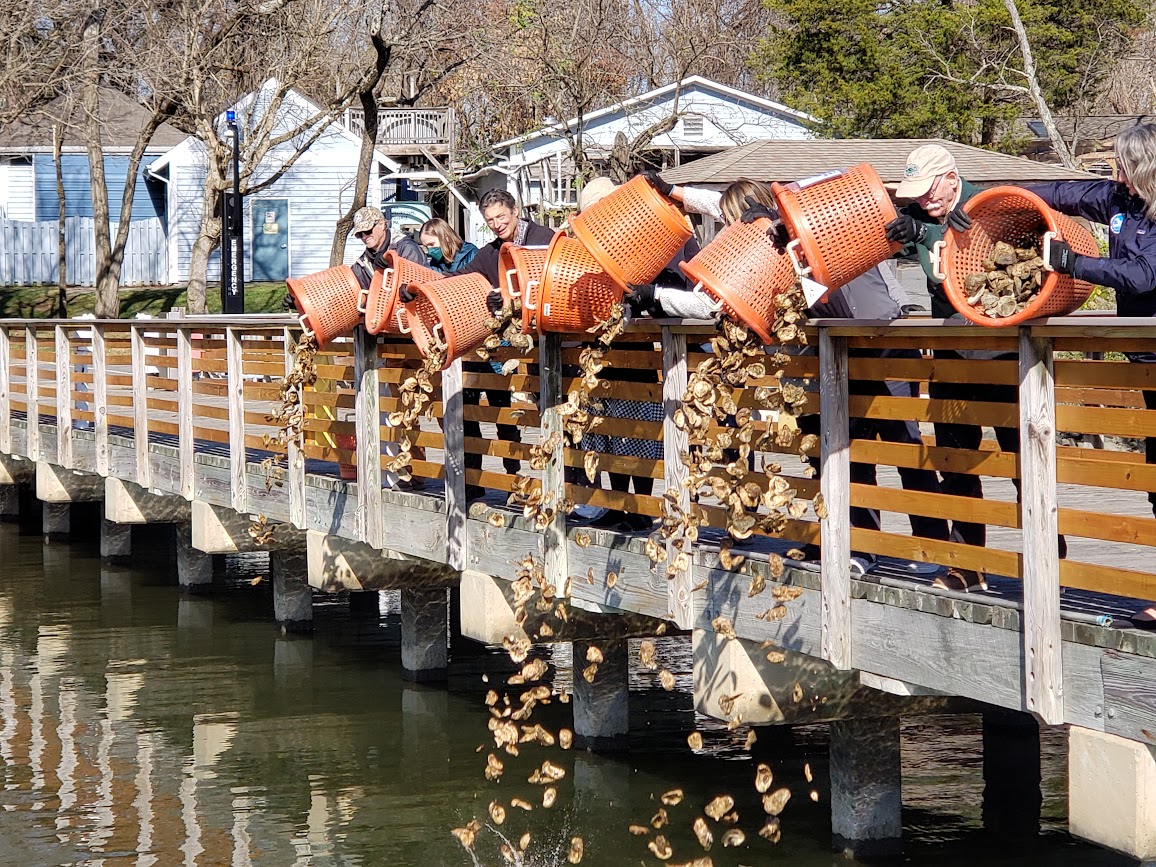 Staff from SERC and the Chesapeake Bay Foundation dump oysters off the SERC docks, to add to SERC's restoration reef in the Rhode River. (Credit: Karen McDonald/SERC)
Oysters play a vital role in Bay health. They filter and purify water, and their shells provide habitat for species like fish and crabs. There's a reason ecologists like myself call them "foundation species." But they've plummeted to less than 1% of their historic levels, victims of overfishing and disease. 
SERC scientists are monitoring oyster restorations across the Bay with sonar and underwater cameras, to uncover what gives them the best shot at success. Meanwhile, CBF is tirelessly growing and planting new spat, the seeds of a new generation of oysters.
This partnership ushers in a host of new opportunities. Besides bringing restoration and science even closer together, we're excited to engage more students and citizen scientists in oyster restoration. 
But I wasn't the only scientist on the dock that day. Nine of us dropped baby oysters into the Rhode River to kick off the partnership. Here's what a few of them had to say: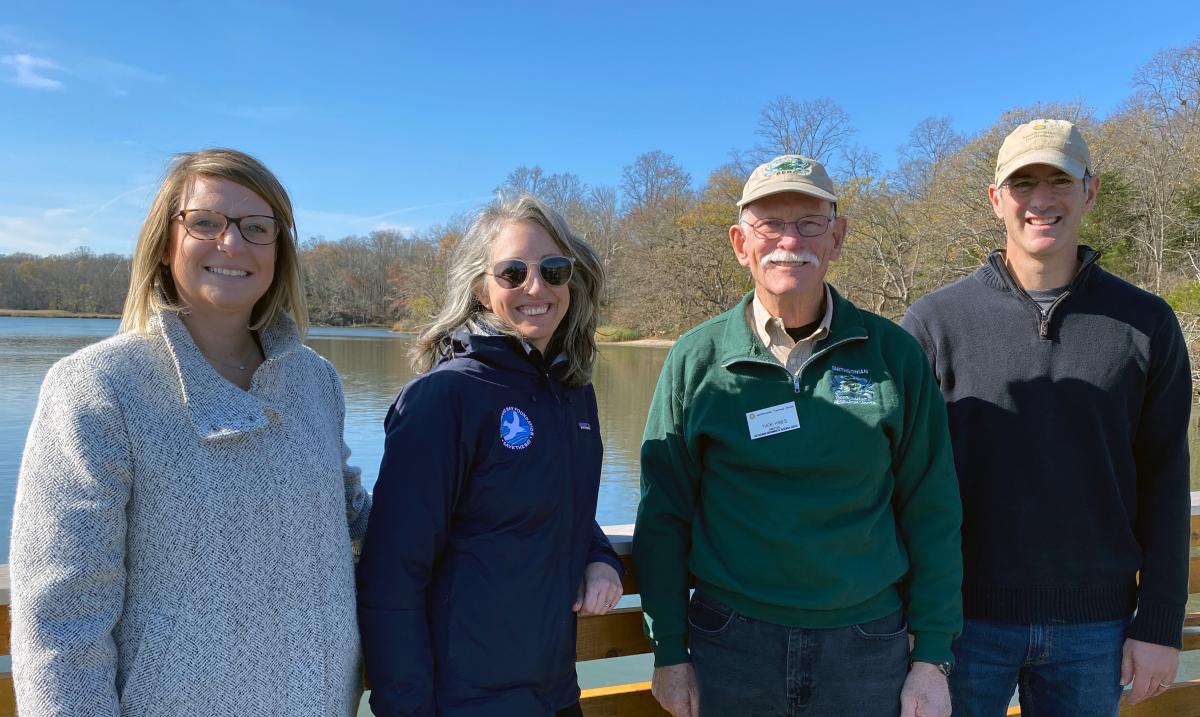 Left to right: CBF scientist Allison Colden, CBF President Hilary Falk, SERC director Tuck Hines, and SERC scientist Matt Ogburn on the SERC dock at the launch of the SERC-CBF oyster partnership. (Credit: A.J. Metcalf/Chesapeake Bay Foundation)
"We know a lot about how coral reefs work. They're really important to lots of species. We really haven't studied large-scale, structured oyster reefs like what used to be in Chesapeake Bay. But we're beginning to have that opportunity, to really study what an oyster reef looks like when it's on large scale and how that benefits the rest of the Chesapeake Bay." – Matt Ogburn, head of SERC's Fisheries Conservation Lab
"[We] look forward to working together to educate the next generation of Chesapeake Bay stewards, and our oyster volunteers and our oyster advocates, who will become those voices that we need to continue to move Chesapeake Bay restoration forward." – Allison Colden, Chesapeake Bay Foundation Maryland Fisheries Scientist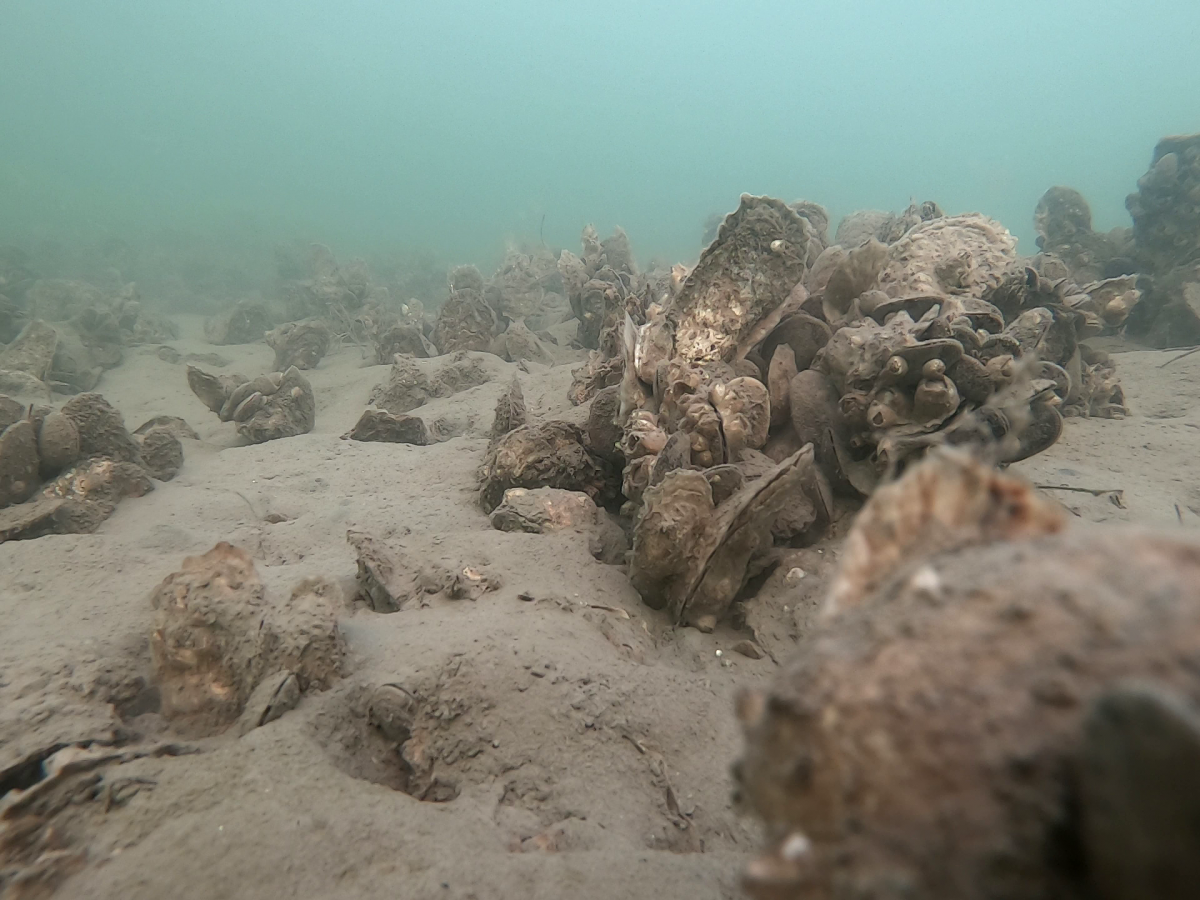 Oysters in Harris Creek, one Chesapeake oyster restoration that SERC biologists are monitoring. (Credit: Keira Heggie/SERC)
"When our team was talking about where to put our Maryland oyster operations, I couldn't think of a better spot than the Smithsonian Environmental Research Center…The partnership between world-class restoration and world-class science really couldn't be better." – Hilary Falk, Chesapeake Bay Foundation President
I hope, as you pry open whatever the new year holds for you, that you find something wonderful inside. Stay safe, and stay optimistic.
-Anson "Tuck" Hines, SERC director