2018 Winter Lectures: Science & History On The Bay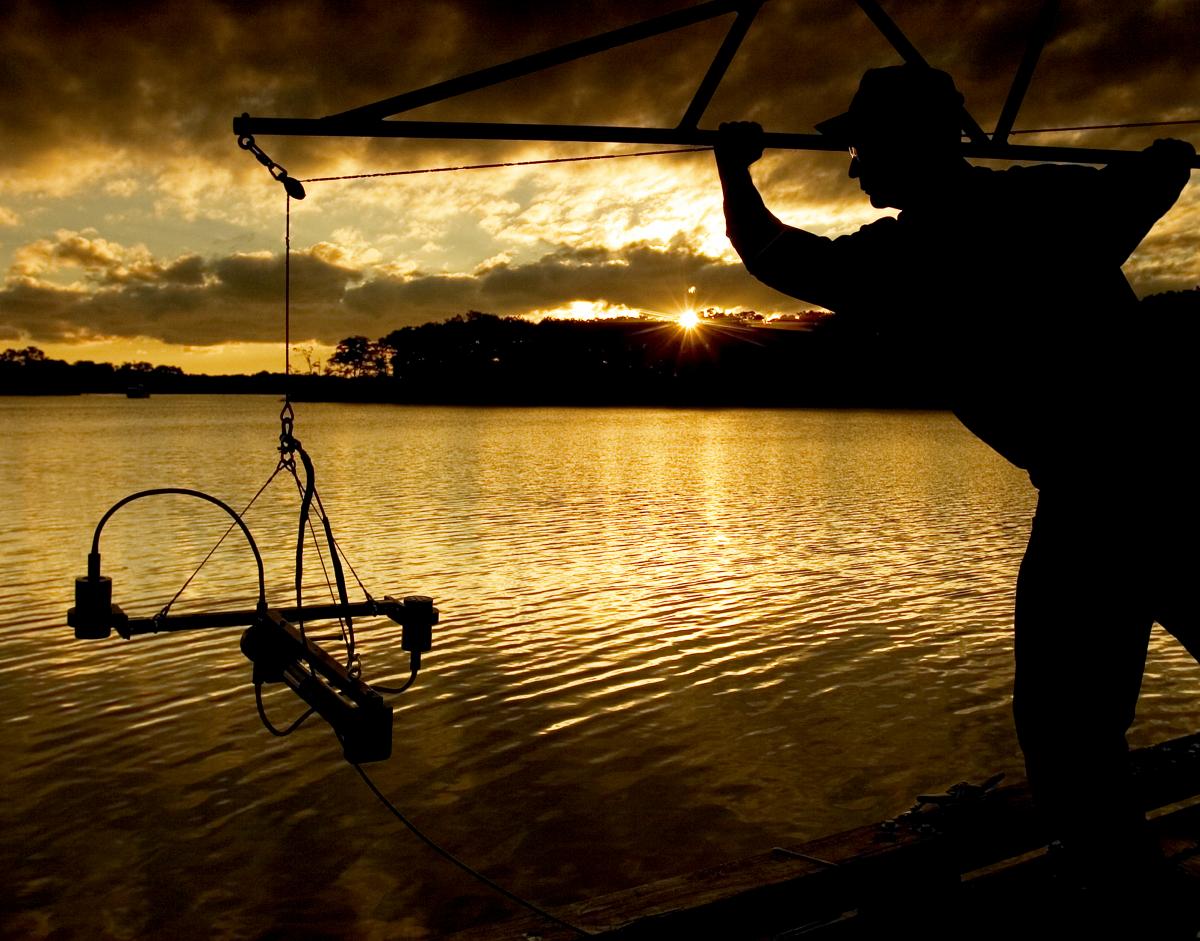 Kick off the new year by digging deeper into local science and history in your backyard! SERC's first winter evening lecture series will explore how climate change is impacting the Chesapeake, the biology of some of the Bay's most popular creatures, and the 17th- to 19th-century discoveries from our citizen science archaeologists. Lectures take place Tuesday evenings at 7pm, in the Schmidt Conference Center (directions). The series runs from  Jan. 16 to March 13. Free and open to all!
Stay tuned for updates on our monthly evening lecture series, starting Tue. March 20!
Part 1: Science on the Bay
Climate Change Science in 2018
Tuesday, Jan. 16, 7pm
Speaker: Bert Drake, SERC scientist emeritus
In the kickoff lecture, get the latest on climate change science with SERC plant physiologist Bert Drake. Dr. Drake will recap some of the highlights of his 2017 "Making Sense of Climate Change" series, and introduce some of the newest developments over the past year.
Sea Level Rise and the Fate of Chesapeake Wetlands
Tuesday, Jan. 23, 7pm
Speaker: Pat Megonigal, SERC biogeochemist
Wetlands are critical for protecting our homes from storms and filtering out pollution before it reaches the Bay, in addition to sheltering wildlife above and below the water. But can they survive the onslaught of rising seas? In this talk, SERC biogeochemist Pat Megonigal will outline how wetlands have evolved ways to resist sea level rise, and what it may take for them to succeed in the 21st century.
Chesapeake Fisheries: The Facts and the Future
Tuesday, Jan. 30, 7pm
Speaker: Tuck Hines, SERC director and marine biologist
In this talk, Tuck Hines will give an overview of some of the Chesapeake's most iconic species, including oysters, blue crabs, striped bass, menhaden and river herring. Despite their vastly different life cycles and fisheries, this talk shows a consistent historical pattern, and points to the key for restoration and sustainable management.
The Strange and Wonderful Science of Blue Crabs
Tuesday, Feb. 6, 7pm
Speaker: Tuck Hines, SERC director and  marine biologist
When it comes to popularity, few species in the Chesapeake can compete with blue crabs, or Callinectes sapidus, the "savory, beautiful swimmers" of the Bay. But their biology is woven with stories just as rich as their meat, and stranger. Join Tuck Hines, SERC director and blue crab biologist, for an in-depth look at what we've learned about the life cycle of blue crabs, and the weird science behind the discoveries. He'll also provide an update on the challenges of sustaining the fishery.
Part 2: History on the Bay
Full lineup coming soon!