Fellow and Intern Projects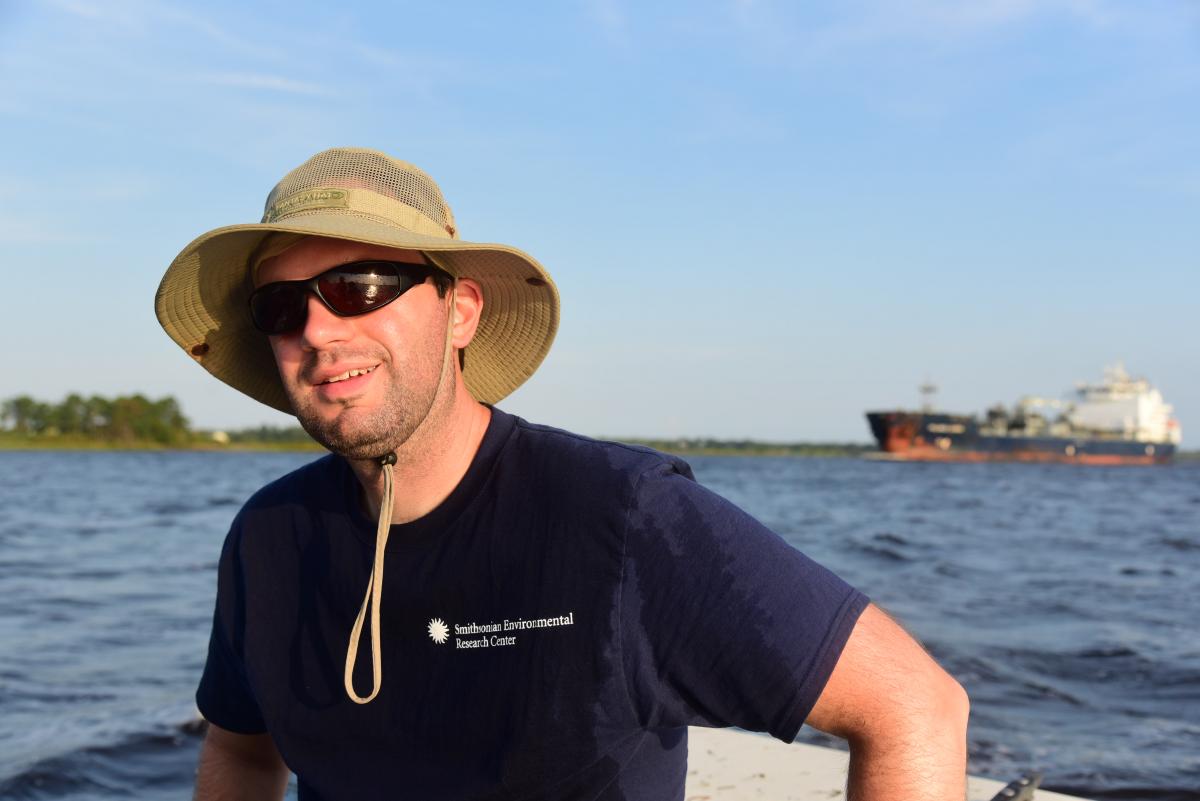 Charles Bangley, PhD
Movement of Life Postdoctoral Fellow Project: 
Coastal Shark Habitat Use and Migration
Coastal sharks, species that occur in near shore or estuarine waters, are high-level predators in marine ecosystems and can affect the populations and habitat use patterns of their prey. In addition to their ecological importance, some shark species are sought after by recreational and commercial fisheries while others are incidentally caught in large numbers. Movement and habitat use patterns are only well-known for a handful of species, especially within estuaries such as the Chesapeake Bay. My research uses acoustic and satellite tagging techniques to identify areas within the Chesapeake Bay that are important for sharks, determine where they go once they leave the estuary, and test whether their movements coincide with those of potential prey species such as cownose rays and striped bass. This project focuses on bull sharks, blacktip sharks, dusky sharks, and smooth dogfish, four species that have not historically received much research attention in the Chesapeake Bay but that each have a unique ecological role within the estuary. My research will help define the ecological roles of these species in Chesapeake Bay and the greater Atlantic coast, and will help predict how the movements of these species may be affected by a changing environment.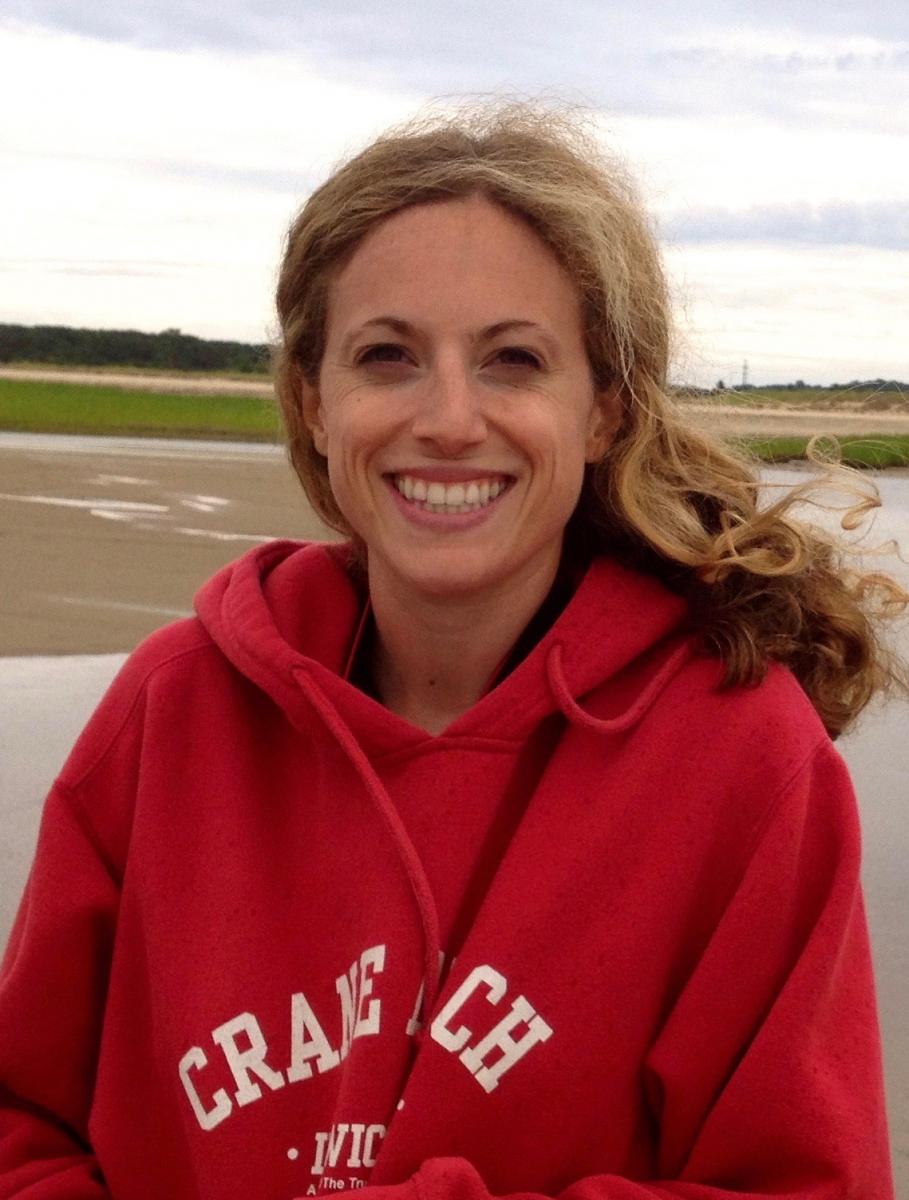 Sarah Donelan, PhD
Smithsonian Institution Fellowship Program Project: Enhancing Oyster Aquaculture Production using Parental Effects  
My research explores how parental experience with environmental stress can impact the response of offspring to environmental stress. At SERC, I am working with the eastern oyster, Crassostrea virginica, to investigate how parental experience with hypoxia (low dissolved oxygen levels) and elevated temperature affects the response of oyster offspring to these same stressors. Low dissolved oxygen is common in the Chesapeake Bay and can negatively affect oyster reproductive output and disease state. Moreover, hypoxia can be exacerbated by high temperatures, which may compound these negative effects on oyster performance. Exploring how these stressors operate across generations will allow us to more accurately predict long-term changes in oyster populations. This research will also illustrate how parental effects may operate in other ecologically and commercially important species. This work is in collaboration with the Marine Ecology lab at SERC.
Personal website: https://sarahdonelanphd.weebly.com/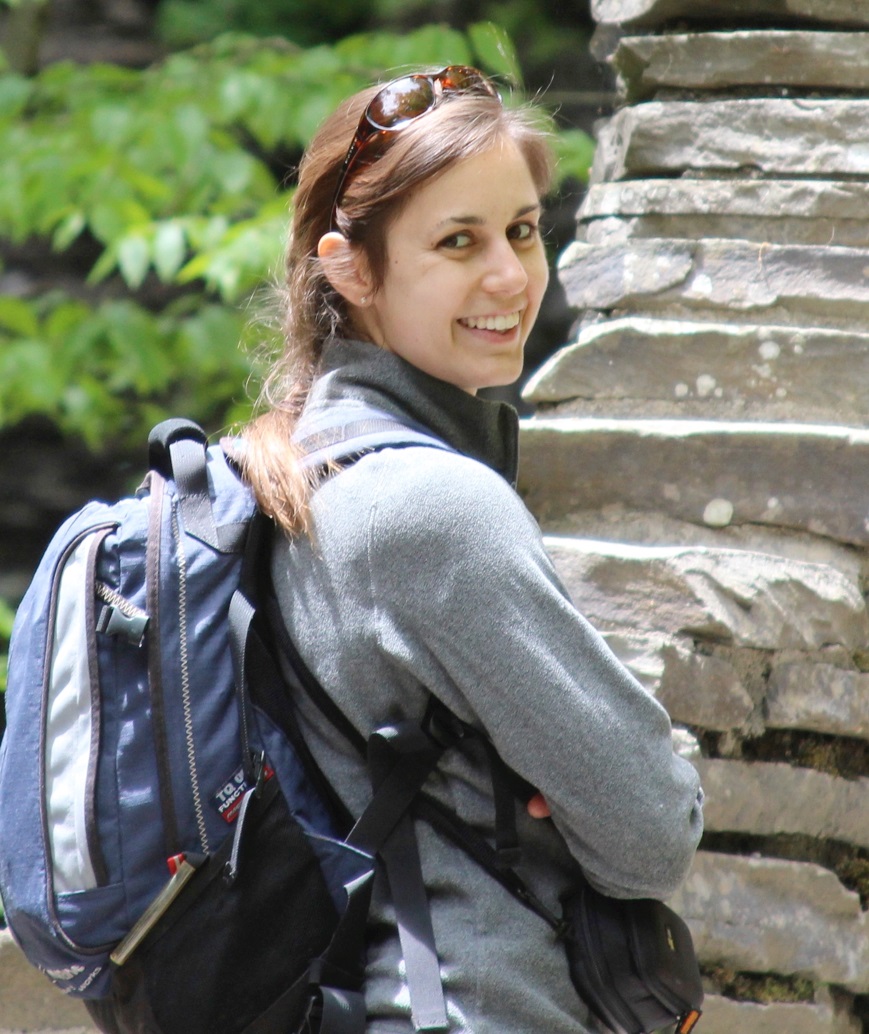 Allison Tracy, PhD
Postdoctoral Fellow Project:
Working Land and Seascapes
: cross-ecosystem drivers of oyster health in the Chesapeake Bay  
Oyster reefs are vital to the health of Chesapeake Bay ecosystems because they filter water and serve as habitat for culturally and economically important species. However, oysters experienced a sharp and devastating decline during the 20th century that has left the oyster population at an estimated 10% of its historical levels. This decline in oysters has limited available habitat, compromised natural water filtration services, and reduced harvests by watermen.
As a postdoctoral fellow at SERC, I will apply my past experience studying the health of organisms and ecosystems in a changing ocean. My research will synthesize data on oysters across Maryland, Virginia, and the Potomac River to evaluate the impact of harvesting, aquaculture, restoration, and other human activities on the health of Chesapeake oyster reefs over time. I will also collaborate with terrestrial ecologists at SERC to bridge the land-sea interface in assessing the broad drivers of ecosystem health in the Chesapeake Bay. This work will provide a novel perspective on the working land and seascapes of the Chesapeake Bay with the dual aims of improving the health of ecosystems and the resilience of local economies.
Personal website: www.allisonmtracy.weebly.com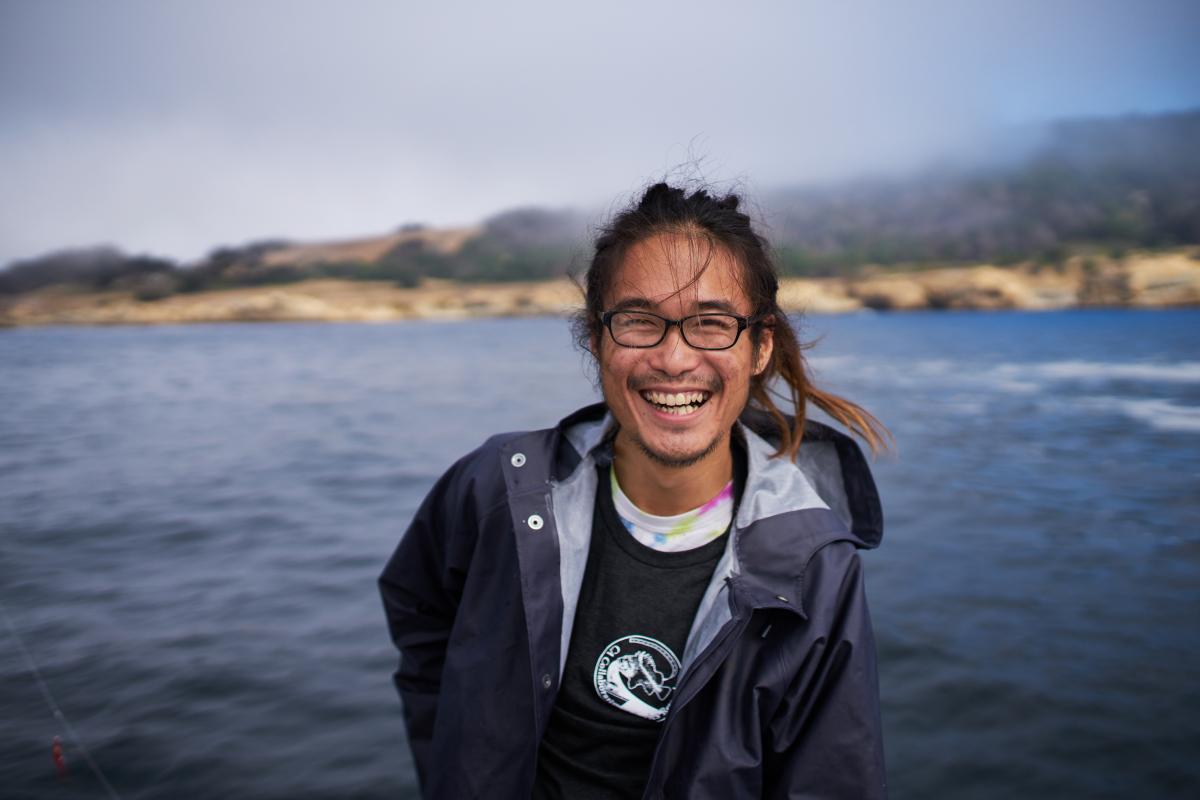 Gabriel Ng, PhD
Postdoctoral Fellow Project: Blue swimmer crab stock enhancement in the Philippines  
I am studying the efficacy of stock enhancement in the blue swimmer crab fisheries within the Philippines. Stock enhancement, the process by which hatchery-reared juveniles are released to augment the natural populations, can be a potentially useful strategy in managing a declining fishery. However, stock enhancement is only feasible if the populations are limited by recruitment and not through other factors such as predation, habitat degradation, or food limitation. In collaboration with the Institute of Marine and Environmental Technology and the Philippines Association of Crab Producers Inc., we are conducting mark-recapture studies on hatchery-reared juvenile blue swimmer crabs to track their survival and performance in the wild. The results from this study will quantify the effectiveness of stock enhancement and provide insights on optimal release strategies to promote survival of the juveniles.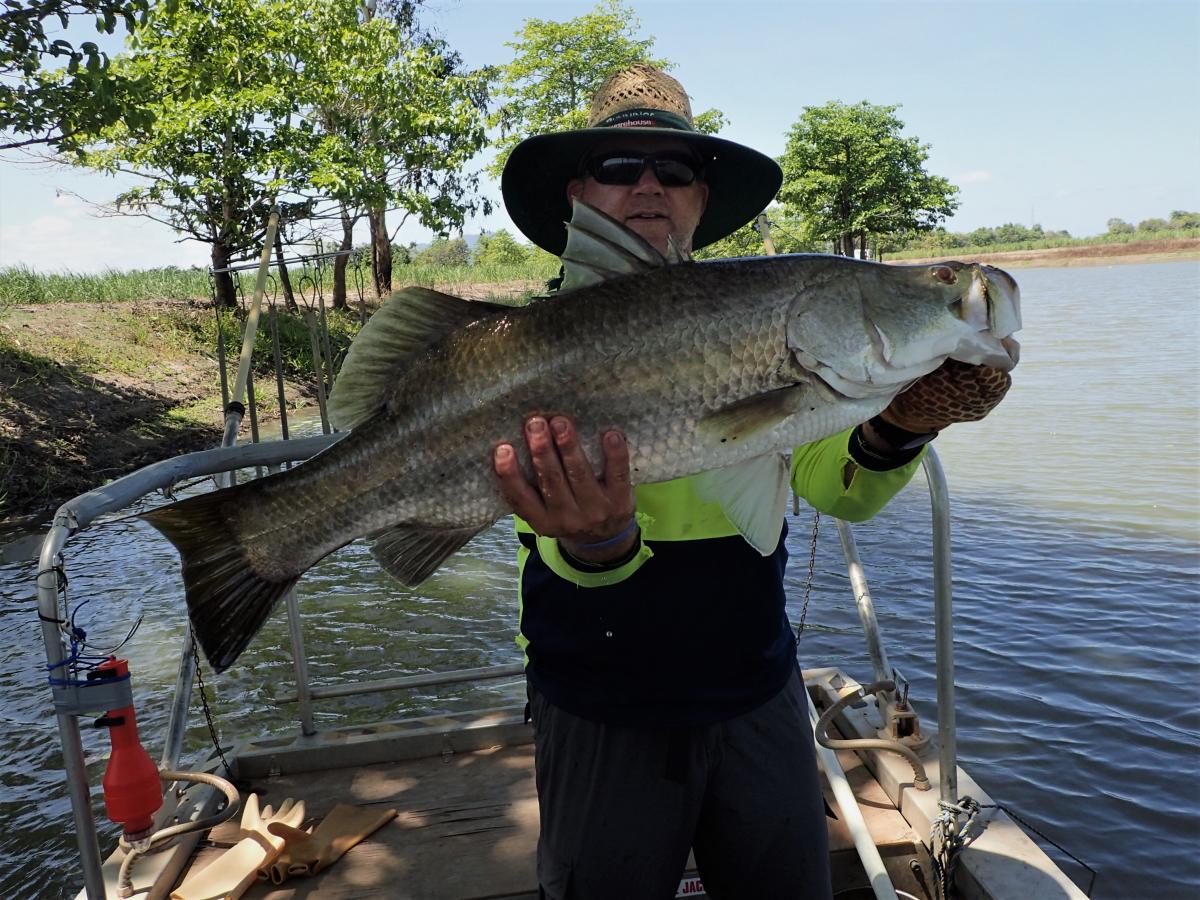 Nathan Waltham, PhD
Queensland Government and Smithsonian Fellowship 2020
Project:
Restoring coastal ecosystems
Coastal wetlands are among the most productive and biodiverse ecosystems on the planet, yet are also subject to major impact and degradation at the hands of sprawling human development, sea level rise and erosion through altered hydrology. We know very little about these ecosystems, how connected they are, and their ability to recover following assisted or natural regeneration. Restoring coastal ecosystems is becoming more important and offers the best chance of providing habitat for fisheries and climate change adaption for future generations.
Dr Nathan Waltham is a Principal Research Scientist and Lecturer in Coastal Wetland Science at James Cook University, Australia. He has a deep interest in coastal landscape ecology and processes. To achieve this requires cooperation and integration from a multidisciplinary team of scientists, managers and policy makers. Dr Waltham's working career has focused on understanding fisheries sustainability, nutrient processes, landscape restoration, stormwater quality and quantity. He works with a range of project partners, including land holders, industry, indigenous groups, governments, and NGOs to deliver restoration science and management solutions. He is visiting the Smithsonian Environment Research Center as part of a Queensland Government/Smithsonian Fellowship to learn how to upscale coastal wetland restoration.
Visit Dr Waltham's profile https://research.jcu.edu.au/portfolio/nathan.waltham/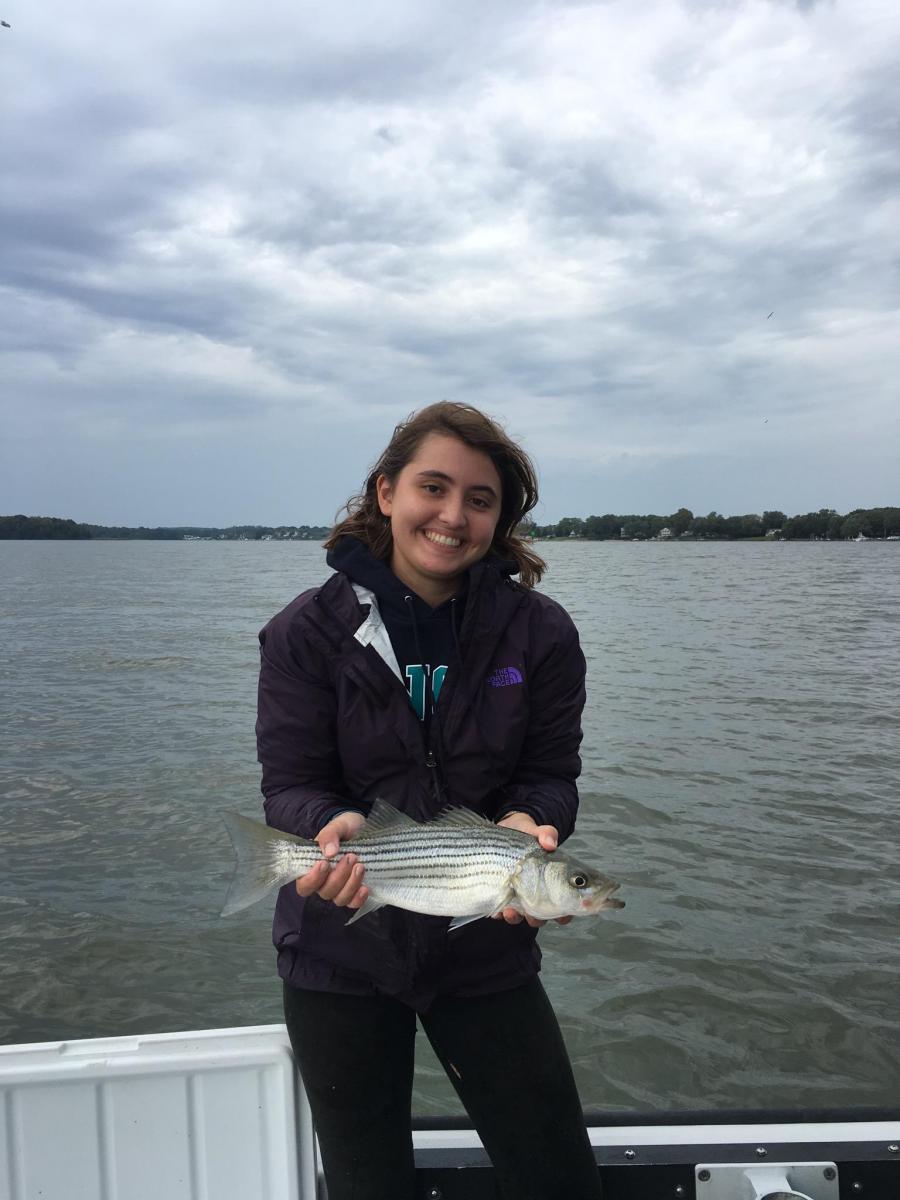 Maya Drzewicki
Assessing the quality of shallow tributary forage habitats for
striped bass in Chesapeake Bay.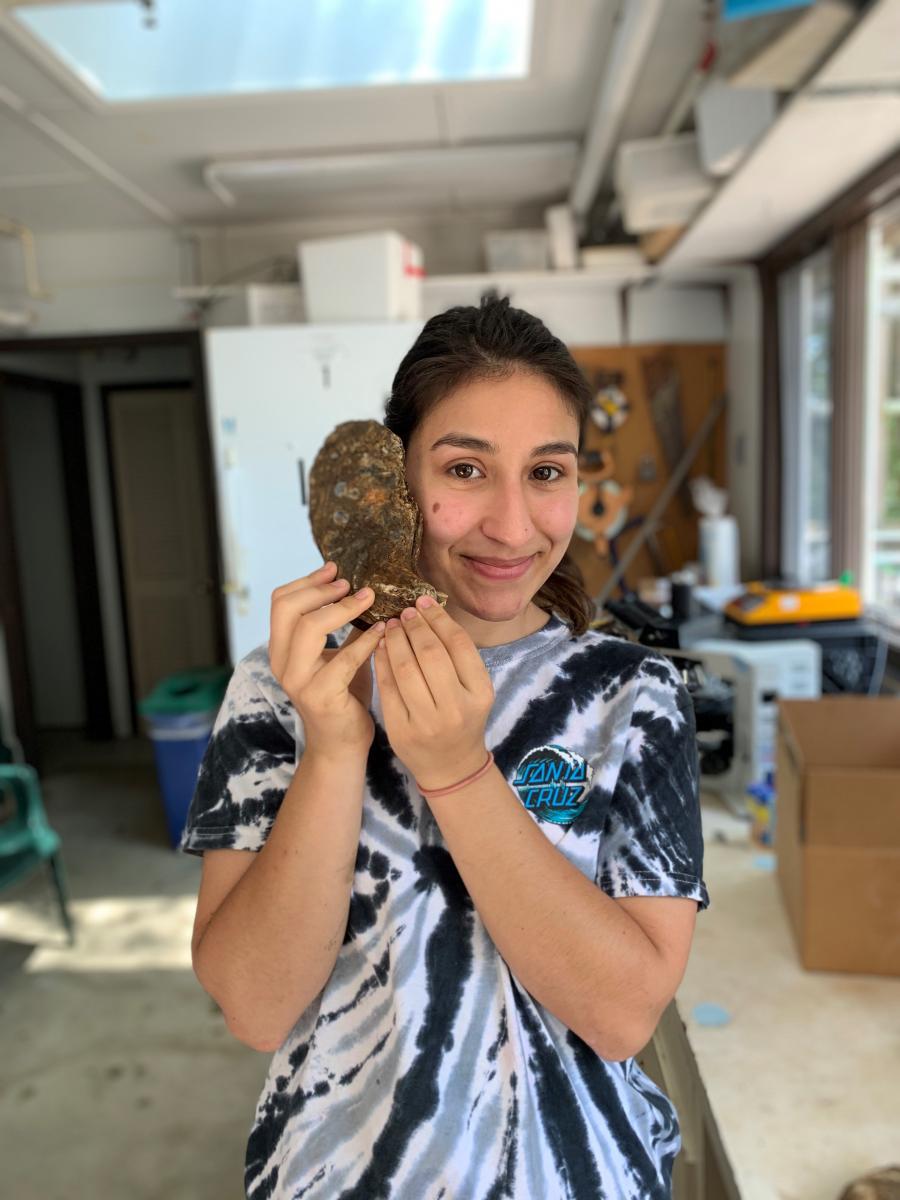 Daniella Gavriel
Enhancing oyster aquaculture production using prenatal effects.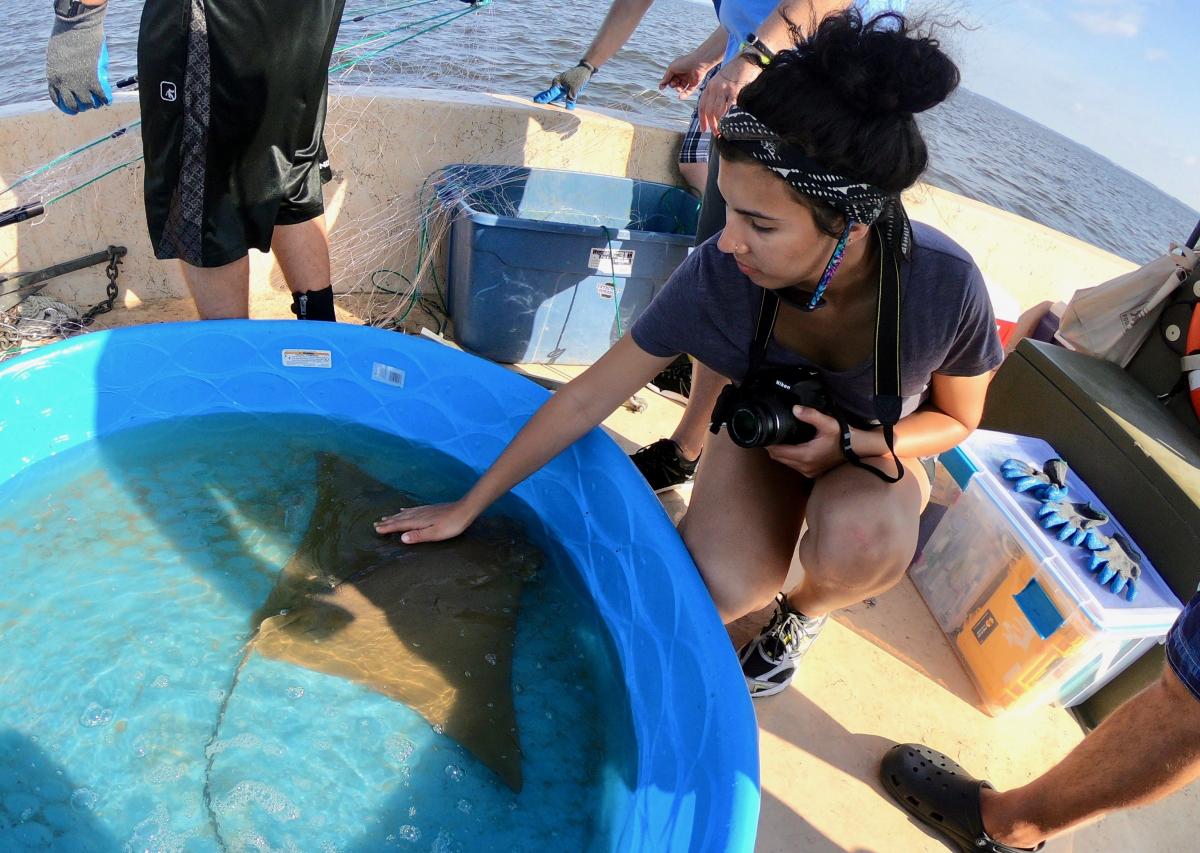 Liana Quinones
Communicating research projects and conservation goals to the non-scientific community using videography and filmmaking.
Grace Buckley
High school STEM intern.
Zofia Knorek
Oyster reef location, abundance, and restoration in the Chesapeake Bay.