The Marine & Estuarine Ecology Lab at SERC studies interactions among species and the ways that individual animals, communities and ecosystems respond to changes in the environment. We are fascinated by the complexity of natural systems, but have also focused much of our research on the consequences of the ways that human activities have altered our natural environment. We are particularly interested in how responses of individual organisms and variation among species shape the patterns we see over large spatial scales and in complex biological assemblages.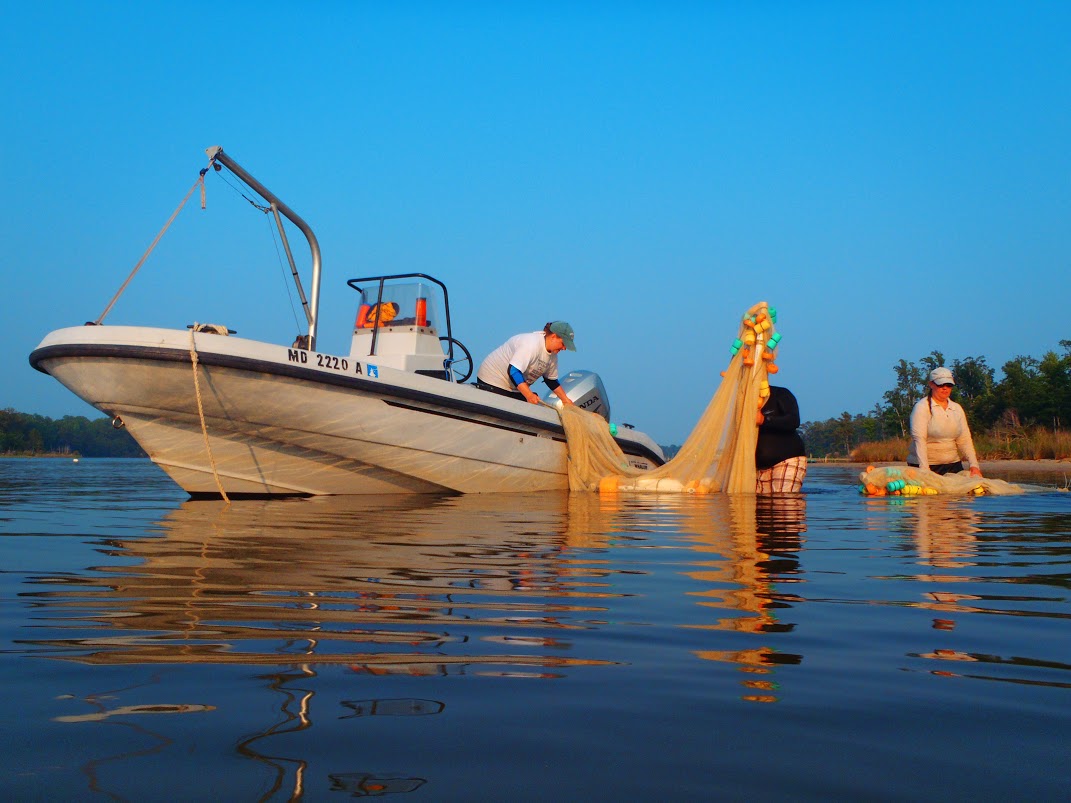 For the past 30 years we have studied the responses of fish, jellyfish and oysters to hypoxia (low dissolved oxygen) that results from increased nutrient loads to coastal waters and is worsening with increasing global temperatures. Our research has shown that the responses of these animals can play a major role in determining not only the survival of individuals, but also how and where species occur and interact, and their susceptibility to disease.  More recently we have begun studying the spatial patterns and effects of acidification both alone and in combination with low oxygen. Deoxygenation (the loss of oxygen) and acidification share common causes, and whether an animal is in a few meters of water in a nutrient-rich estuary or in an oxygen minimum region of the deep sea, it will often experience both of these 'stressors' together.
Our ecosystems and the organisms within them are exposed to a multitude of stressors that result from both human activities and natural variability, and our best hope for understanding, managing, and restoring these systems lies in considering the complexity of ecological systems in the context of the complex ways we have altered the environment. Most of our research is conducted in Chesapeake Bay and its tributaries, but we have also worked in mangrove islands in Belize and Panama, and have used cross-system comparisons to uncover global patterns.