Global Ocean Oxygen Network

The IOC-UNESCO Global Ocean Oxygen Network (GO2NE)
Collaboration across disciplines and national boundaries to promote research and awareness of ocean oxygen decline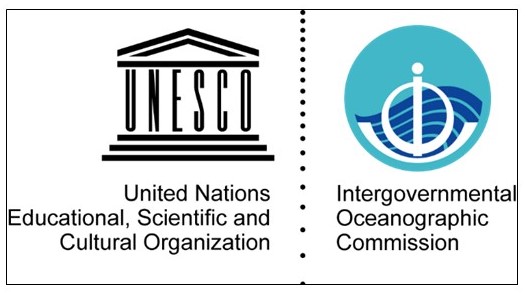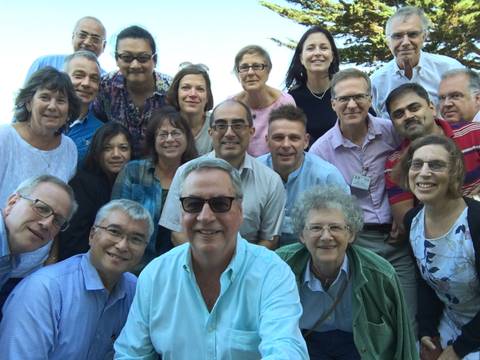 Working group members at the 2017 GO2NE annual meeting. Bottom row: Kenny Rose, Gil Jacinto, Francisco Chavez. Karin Limburg, Lisa Levin. Middle: Nancy Rabalais, Andreas Oschlies, Ivonne Montes, Denise Breitburg, Dimitri Gutiérrez, Maciej Telzewski, Denis Gilbert, Damudar Shenoy, Grant Pitcher. Top: S.W.A. Naqvi, Moriaki Yasuhara, Kirsten Isensee (IOC), Véronique Garçon, Marilaure Grégoire(co-Chair), Michael Roman. Not shown: Brad Seibel, Dan Conley, Jing Zhang
IN BOTH COASTAL AND OCEANIC WATERS, deoxygenation:
•Is predicted to worsen with increasing global temperature
•Occurs together with other stressors that can alter its severity and effects
•Consequences for food security and economies are difficult to predict but could be substantial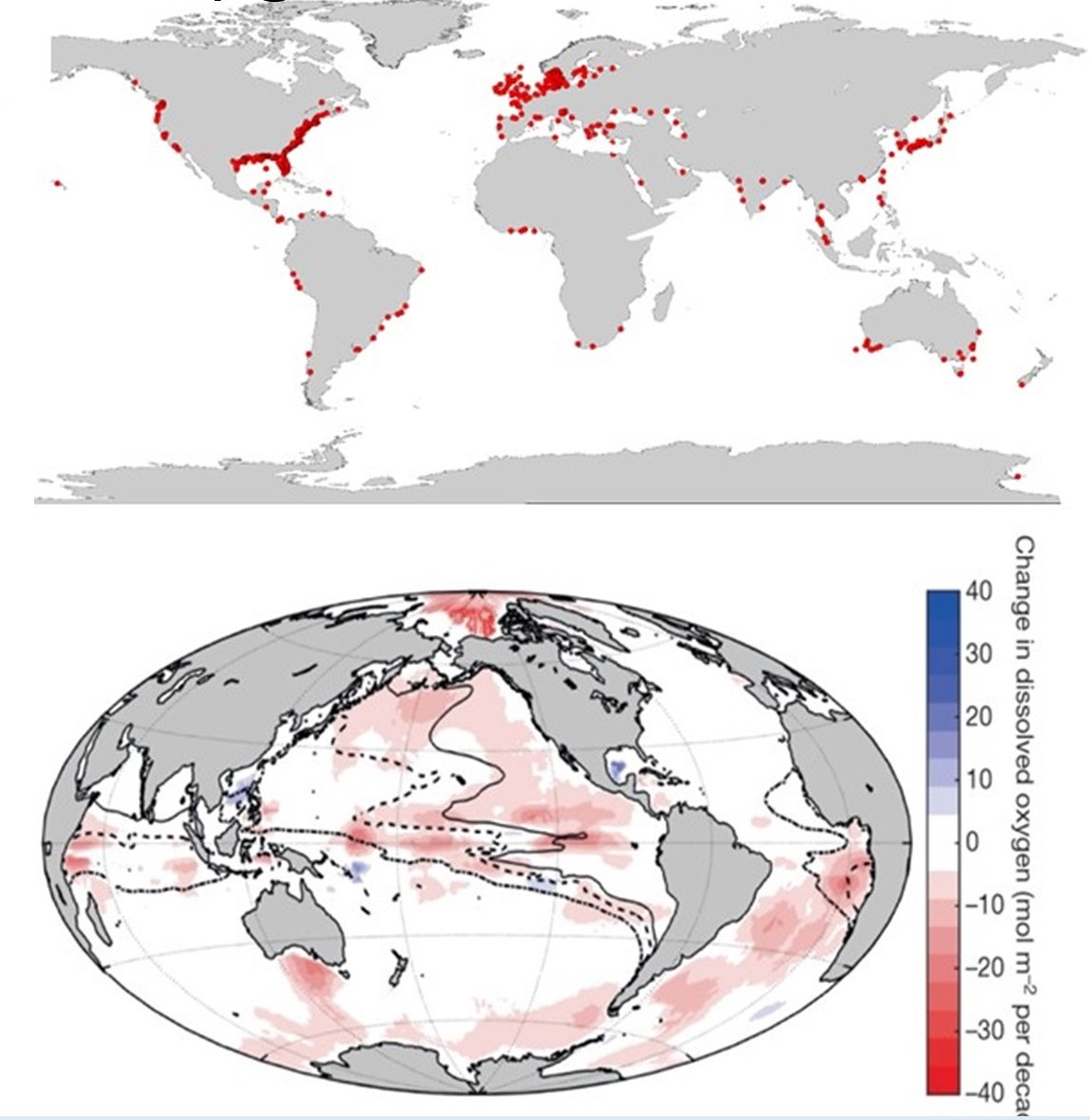 Ocean deoxygenation can affect productivity, species distributions, biogeochemical cycles, and, ultimately, human welfare. GO2NE -The Global Ocean Oxygen Network - was established by IOC in 2016 to facilitate interactions and communication among researchers studying various aspects of deoxygenation, to develop capacity building activities, and to help inform policymakers on the issue of declining ocean oxygen. Historically, eutrophication-induced hypoxia in coastal ecosystems and naturally occurring oceanic low oxygen zones have been treated as distinct phenomena. Both forms of deoxygenation are, however, predicted to worsen with increasing temperatures and human population growth, and affect physiological processes, animal movement and nutrient cycles. Our goal for this poster is inform colleagues and policy-makers of the activities of the core working group and to seek input for future activities
---
What is GO2NE doing? 
Promote Scientific Advancement
The website 'Ocean-oxygen.org', launched in 2017, is an initiative of the Collaborative Research Centre 754 and GO2NE.
We published a review paper in Science in January 2018: D. Breitburg, LA Levin, A. Oschlies, M Grégoire, et al. Declining oxygen in the global ocean and coastal waters.
Biennial international meetings on deoxygenation are planned, beginning with this 2017 Kiel conference 'Ocean Deoxygenation: Drivers and Consequences'  hosted by The Collaborative Research Centre 754 (SFB 754: Climate-Biogeochemistry Interactions in the Tropical Ocean).
Research integration
GO2NE brings together scientists from throughout the world, with expertise ranging from global change projections to effects of nutrient-driven hypoxia on coastal fisheries.
GO2NE promoted and helped catalyze the formation of the IOC-WESTPAC O2NE working group, which was endorsed at the 11th Intergovernmental Session of the IOC Sub-Commission for the Western Pacific in April 2017.
GO2NE is collaborating with GOOS on the Variability in the Oxycline and its ImpaCts on the Ecosystem (VOICE) project.
Communication and Outreach
GO2NE led a side-event at the 2017 United Nations Ocean Conference to explain the problem of oxygen decline and its relevance to the Sustainable Development Goals.
GO2NE published a summary for policymakers: 'The Ocean is Losing its Breath: Declining oxygen in the world's ocean and coastal waters.
GO2NE is collaborating with IUCN to produce a major report on ocean deoxygenation.
Increase scientific capacity
GO2NE is organizing a summer school on ocean deoxygenation in Xiamen, China, in collaboration with Xiamen University, during September 2019 to help train the next generation of scientists.
GO2NE members developed and carried out the international graduate research course, Ecosystem Services at Risk from Ocean Deoxygenation.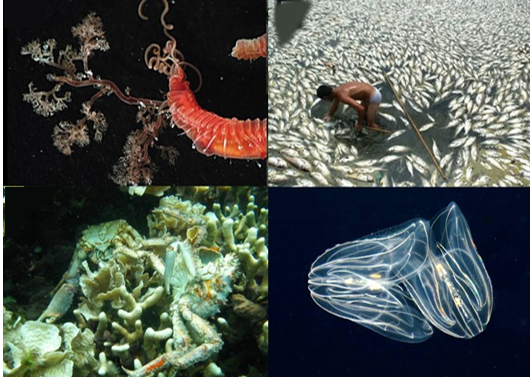 PHOTOS: (CLOCKWISE FROM TOP LEFT) GREG ROUSE/SCRIPPS INSTITUTION OF OCEANOGRAPHY; PHILIPPINE DAILY INQUIRER/OPINION/MA. CERES P. DOYO; PETRA URBANEK/WIKIMEDIA COMMONS; ARACDIO CASTILLO/SMITHSONIAN INSTITUTION