Internships in the Marine Invasions Lab
Are you in college or a recent college grad who is interested in invertebrates, ecology, or introduced species? Join our lab as an intern. 
The Marine Invasions lab welcomes interns at both our East Coast lab in Edgewater, MD and our West Coast lab in Tiburon, CA. Most of our intern opportunities are between April and August, but we occasionally take fall and winter interns. In order to be considered, you have to select the Marine Invasions Lab as your first choice.
Internship Openings For the Summer of 2021
FOULING COMMUNITY SURVEYS INTERN
Background Information: The Smithsonian Environmental Research Center (SERC; https://serc.si.edu) is one of the nine research centers of the Smithsonian Institution, the world's largest museum and research complex. SERC's Tiburon group (https://serc.si.edu/tiburon-research-branch) is part of the Marine Invasions Research Laboratory (https://serc.si.edu/labs/marine-invasions-research) and focuses on marine invasive species and community ecology along the US West Coast. The Tiburon team tracks biotic changes in estuaries and coastlines from Alaska to Panama and studies the life cycles of non-native species and their impacts on the environments they invade, with a long-term focus on San Francisco Bay.
Position Description and Responsibilities: This internship focuses on understanding spatial and temporal patterns in invasions by non-native species in benthic communities in California, particularly fouling communities in San Francisco Bay and southern California. The intern will participate in surveys of fouling and other benthic communities in San Francisco Bay and southern California. These surveys and previous data also may provide opportunities for the intern to examine questions relating to the effects of specific high-impact introduced species, the effects of environmental factors such as temperature and salinity on community composition and functioning, and the effects of sessile invertebrate communities on ecosystem functioning. We anticipate that the intern will spend 25% of their time working on an independent project related to the larger fouling community study, 25% assisting with miscellaneous lab projects, and 50% assisting with all aspects of the field surveys.
Location: This internship will be located at our Tiburon, California (San Francisco Bay Area) laboratory. Depending on conditions, parts of this internship may also be virtual, with the need to work from home.
Travel requirements: Travel will be required from the San Francisco Bay Area to sites in southern California (adhering to COVID-19 guidelines set forth by the Smithsonian Institution).
Internship Dates: 16-20 weeks, with start date flexible, ideally between mid-May and mid-June 2021. While start date is negotiable, the intern would ideally be able to work through late October if needed.
Time Commitment: The internship is a full time (40 hrs per week), minimum 16-week commitment. Hours may occasionally include long days in the field (10-12 hours) and weekend days.
Housing: Due to COVID-19 restrictions, the intern is responsible for their own housing (no housing can be offered). The intern must be local or willing to relocate to the Tiburon, CA area.
Compensation: The intern will receive a stipend of $600 dollars per week.
Eligibility/Requirements: The Smithsonian Environmental Research Center will consider applications from currently enrolled undergraduate and Master's students, or students who have recently graduated from undergraduate or Master's programs. Applicants must be in a position to commit fully to the completion of a project. U.S. citizenship is not a requirement to participate in this program. The Smithsonian is committed to ensuring that all intern applicants are treated equitably in an environment that is free from discrimination based on race, color, religion, sex (including gender identity, gender stereotyping, pregnancy, and sexual orientation), national origin, age, disability, parental or marital status, or genetic information.
Interns are selected based on academic credentials, relevant training or experience, letters of recommendation, and how well the student's expressed goals align with the internship program. The intern must be able to work independently and interact in a professional manner with colleagues and stakeholders.
The intern must be able to perform physically demanding activities, including lifting up to 50 lbs and working in a variety of weather and sea conditions.
Preferred Experience and Capabilities: Experience in marine biology or related field is necessary. Good organizational skills and effective oral and written communication are expected. Basic knowledge of library research methods, invasion ecology, and basic statistics is preferred but not required. Experience with the R statistical language and Office applications is a plus.
Skills Gained: The intern will have the opportunity to assist in all phases of field and laboratory science, interacting with technicians, postdocs, and senior scientists, including:
- Training in techniques related to marine surveys and experimental marine ecology including design, implementation, sample collection, preservation, taxonomic identification of all invertebrate groups (possibly paying close attention to a particular group for their independent project), data collection, data entry, data verification, and statistical analysis.
- Summarize accomplishments in a public seminar at the end of the project period under the supervision of lab scientists, as well as a written report in the style of a scientific paper.
- Interact with other scientists at a variety of levels through lab meetings and seminars
TO APPLY, do both of the following:
(1) Send a brief (1-2 sentences) note indicating your interest to Andy Chang: ChangAL@si.edu
(2) Register at the Smithsonian Online Academic Appointment system (https://solaa.si.edu/) and start an internship application. Select the Smithsonian Environmental Research Center Internship program from the drop-down list of programs. Submit a CV, academic transcript (unofficial is acceptable), two letters of recommendation, and an essay in the form of a cover letter explaining your interest in our lab and this internship. Please note that the Marine Invasions Research Lab is one of many labs at SERC, and the fouling community surveys ("Fouling Project") are one of several projects in the Marine Invasions Lab, so please be specific in your essay.
---
Our project and intern needs change annually. Interns have participated in these projects.
LARGE-SCALE SURVEYS OF FOULING, ZOOPLANKTON AND SOFT SEDIMENT BENTHIC HABITATS
We conduct invertebrate surveys in marine and estuarine ecosystems to learn about the occurrence, distribution, and diversity of non-native species in North and Central America. We are detecting new invasions, tracking changes in the community, and assessing the effectiveness of regulatory strategies aimed at reducing invasions.
MUD CRABS AND BODY-SNATCHING PARASITES
This project evaluates the long term interactions between host and parasite including adaptation and resistance throughout the entire range of the mud crabs. The hosts are two species of mud Crab (Rhithropanopeus harrisii and Eurypanopeus depressus), the parasite is Loxothylacus panopaei.
NEARSHORE ECOLOGY OF THE RHODE RIVER
The Nearshore Survey is a long-term research study (1991-present) examining the interactions between native grass shrimps (Palaemon pugio, P. mundonovus, and P. vulgaris) and their common predators in the Rhode River. Research is carried out at multiple locations within each of two sites in the Rhode River (Canning House Bay and Fox Point) every summer from June through August, using three methods: seining, dip-net sweeps and tethering.​
Top five reasons to select the Marine Invasions Lab as your first choice.
1) Our research topics are – exciting, diverse, strange, important, far reaching, large-scale… 
From beautiful invertebrates to strange parasites - we've got it all.  Would you like to work with grass shrimp and see what fishes are eating them? How about searching for zombie crabs? Ever look under a boat or a dock to see what species are living there? Ever wonder what species are moving around on floating trash in the ocean? 
We're the largest lab at SERC, so our interns have the chance to participate in multiple projects. There are numerous short-term projects that change from year to year, but we also have many long-term and large scale projects that form the foundation of our program.  Each year brings a new opportunity for discovery in the field of invasions ecology. Scroll down to learn about some of the projects our interns have been involved in.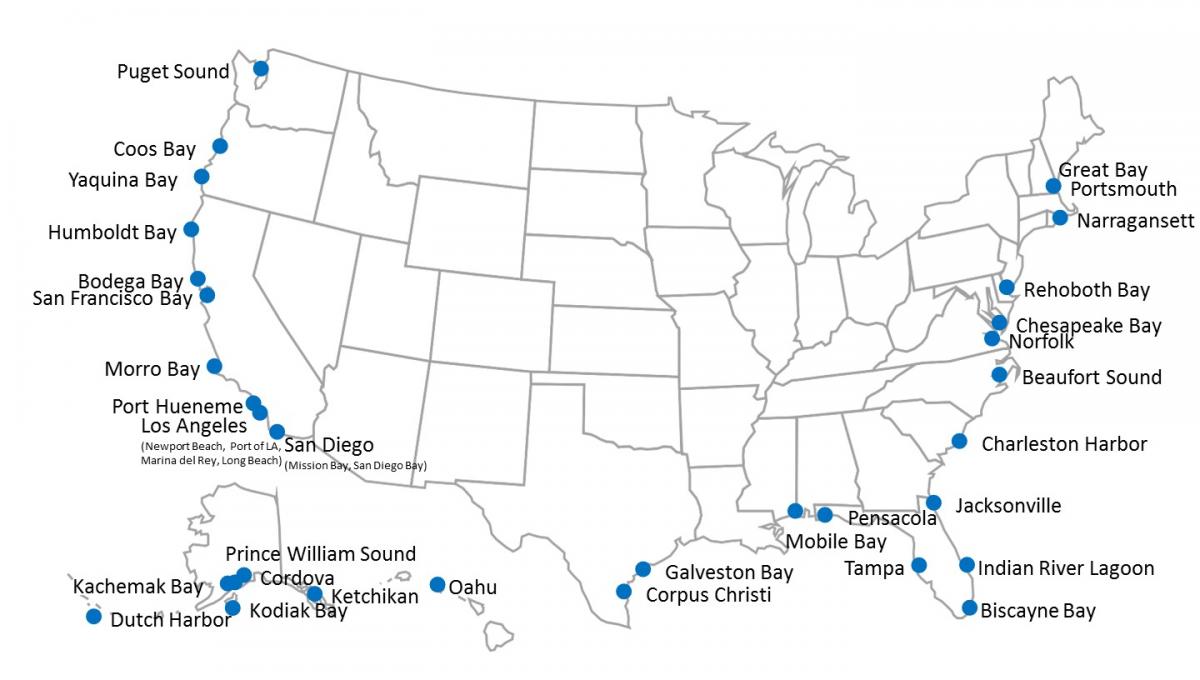 2) The potential for travel
Some of our interns get to travel! For example, our fouling team travels to about three different locations each year, and the intern selected for this program usually travels along with us. All of our interns will have some opportunity to visit different research sites in the Chesapeake or San Francisco Bay regions. One lucky intern even traveled to Panama with us. 
"During my internship, which was based in California, I got the chance to travel all over the West Coast of the US. As an easterner I was thrilled. I saw the Pacific North West in Oregon, traveled to sunny Santa Monica, lived in and biked all over San Francisco, and even flew to Panama to see dozens of different animals I had never seen before, including swimming much too close to a Man-o-war." – Katy Newcomer, former intern, current staff
3) The chance to work California. 
The Marine Invasions Lab has a satellite lab in Tiburon, CA, right on San Francisco Bay. If you want to work on the West Coast, this is the lab for you. Our California lab generally takes two to four interns between June and October, but occasionally at other times of year. California interns work on diverse projects, mostly in the San Francisco Bay area, especially focused on fouling communities and native oysters.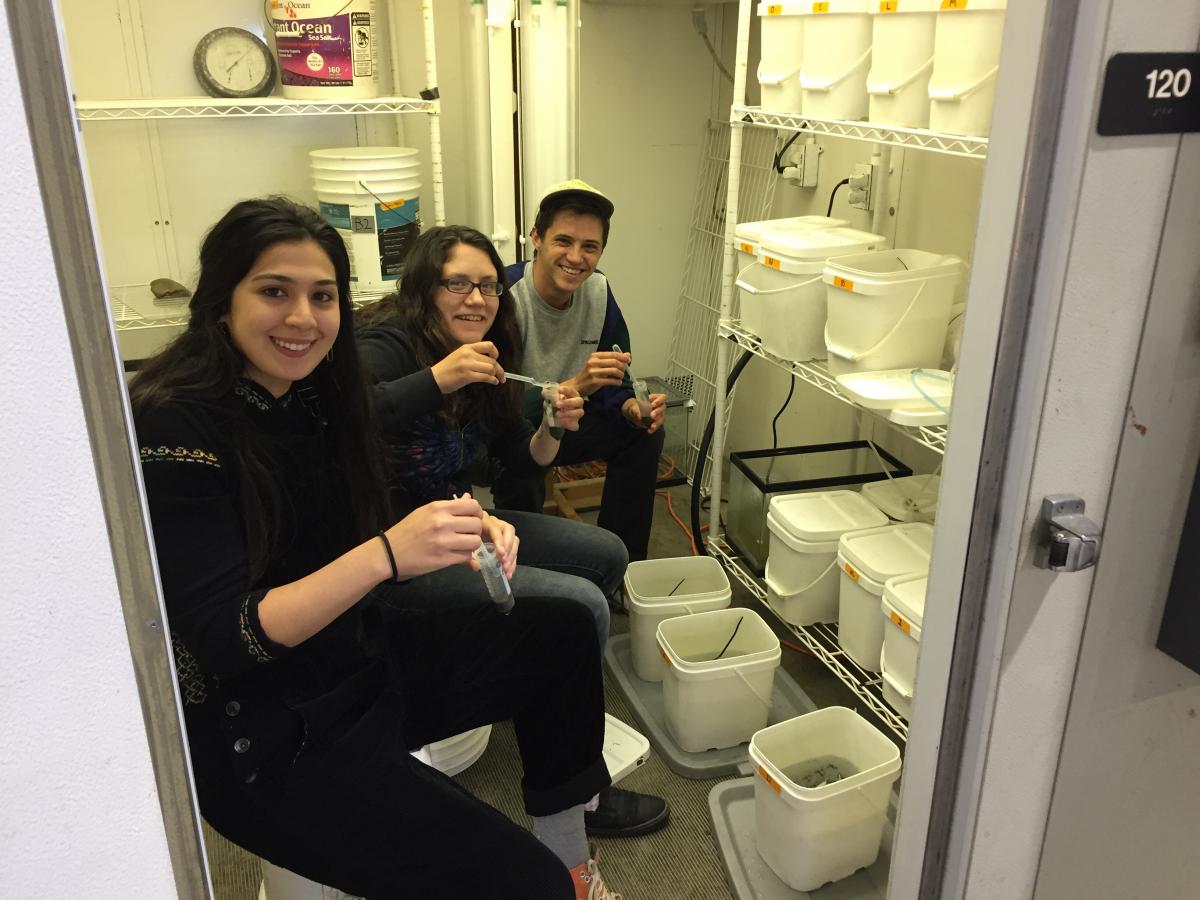 4) Independent Research
We believe conducting independent research is one of the most beneficial parts of the SERC internship. Sometimes we provide a specific research question, sometimes interns come up with their own project ideas, but they are always heavily involved in the design and execution of these projects. Some projects have even produced publications! 
5)  It's a place for people with big dreams
Many of our former interns have left our lab armed with the confidence to apply (and be accepted) to a graduate program, or to take a full time position in the marine ecology world. Several full-time staff at SERC started out as interns. And everyone has made life-long friendships and professional connections.
Next Steps
All internships for SERC are processed through the Smithsonian's internships and fellowships portal​ (SOLAA). Please follow the directions on the application process: here
Please select the Smithsonian Environmental Research Center and select the Marine Invasions Lab as your top choice (or one of your three top choices).
If a specific project or scientist mentioned here has interested you, please mention it directly in your Internship Statement.​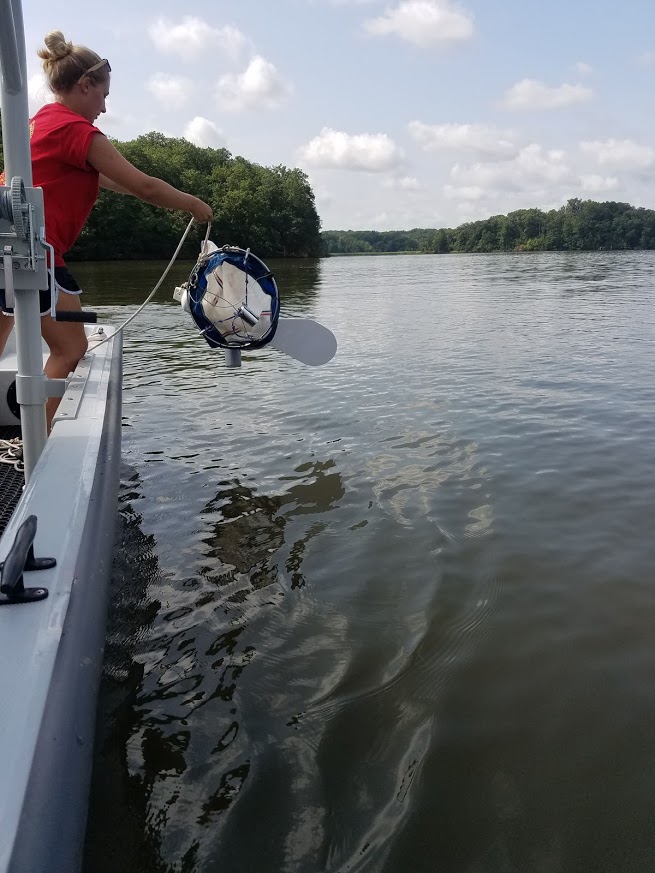 This is 2018 intern Kara Ogburn from Crownsville, MD conducting a survey of larval mud crabs and grass shrimp in the Rhode River. She participated in nearly every aspect of the mud crab project including filed surveys, lab analysis, training volunteers, data entry and some data analysis.
"After three years working in the invasions lab as a volunteer, I jumped at the chance to intern for this lab.  It is a wonderful environment and a welcoming atmosphere.  This internship allowed me to experience field operations, lab work and organizing data in an office setting.  I gained more responsibilities and was able to see first hand, all of the aspects of running a research study.  This was by far the most beneficial experience as I pursue a career in this field. "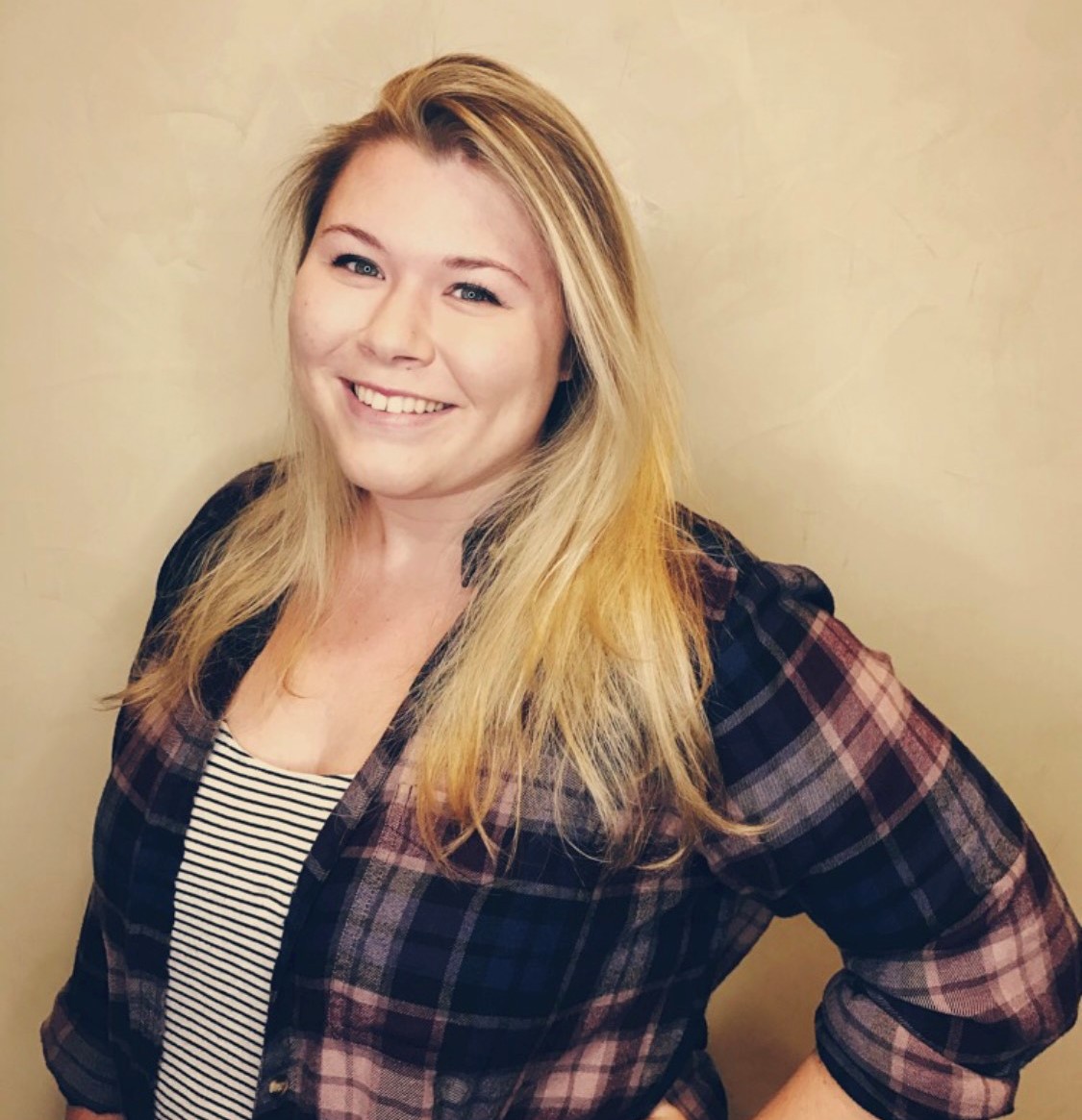 This is 2016 intern Nancy Sealover from Rockville, MD, who worked towards extracting DNA from invertebrates collected from the hulls and submerged surfaces of ships in U.S. ports. She used these DNA samples to contribute to characterizing the composition and diversity of biofouling species in the efforts to also identify potential invasive species. She additionally participated in field work the Invasions Lab was conducting in the Chesapeake Bay and on the Eastern Shore. 
"I came to SERC after graduating from the University of Maryland and my goal was to gain as much experience in molecular techniques and experimental design as possible. Katrina and Ian in the Invasions Lab gave me so much insight into how to approach molecular and field work and gave me the independence in their projects to really grow as a researcher. I currently work in a fast-paced molecular biology lab and I have no doubt that my experiences with the Invasions Lab are the reason I got this job and what made me so prepared for it. I have unending gratitude to the Invasions Lab for their patience and dedication to mentoring me and would highly recommend working in the Invasions Lab to any future interns."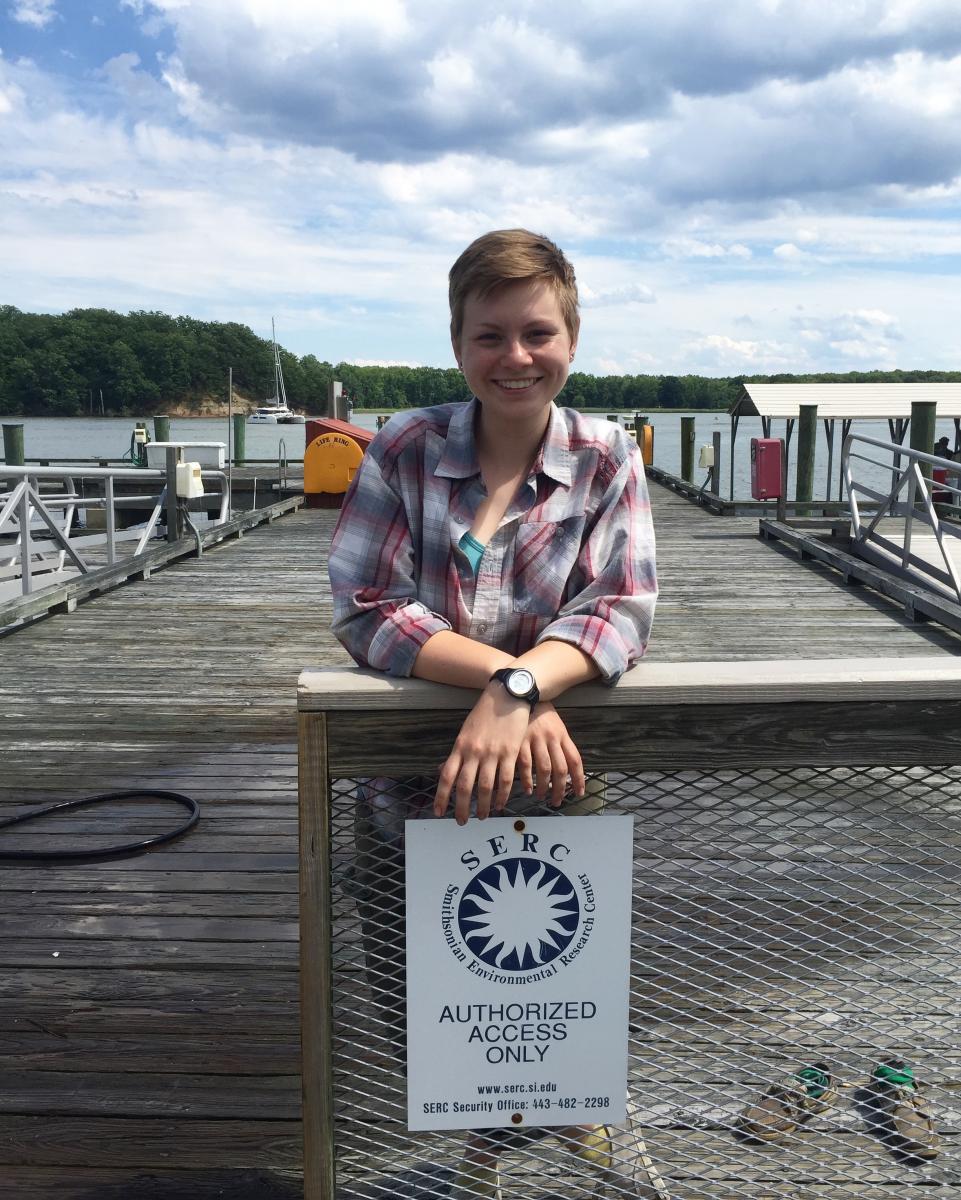 This is 2017 intern Kaitlyn Clark from Rocklin, CA, who worked to determine the role of propagule pressure—the supply of larvae and the timing of their arrival—in the settlement and survival of eastern oysters. She was involved in all aspects of the two experiments conducted during the summer, including preparing fieldwork gear, monitoring the oysters as they grew, collecting and entering data, and running analyses.
"Working in the Invasions Lab at SERC was a truly amazing experience. Everyone I worked with was incredibly supportive and patient, and the hands-on experience in conducting research was invaluable. I had opportunities to both dive deeply into my own research responsibilities and explore a wide range of topics by volunteering with other projects. The internship also provided numerous opportunities to explore career options and talk with researchers and professionals about their career paths. I am so grateful for the experience and confidence conducting research that I gained during this internship."