Research Project

Large-scale Surveys of Fouling, Zooplankton and Soft Sediment Benthic Habitats
Project Goal
We conduct invertebrate surveys in marine and estuarine ecosystems to learn about the occurrence, distribution, and diversity of non-native species in North and Central America. We are detecting new invasions, tracking changes in the community, and assessing the effectiveness of regulatory strategies aimed at reducing invasions.
Description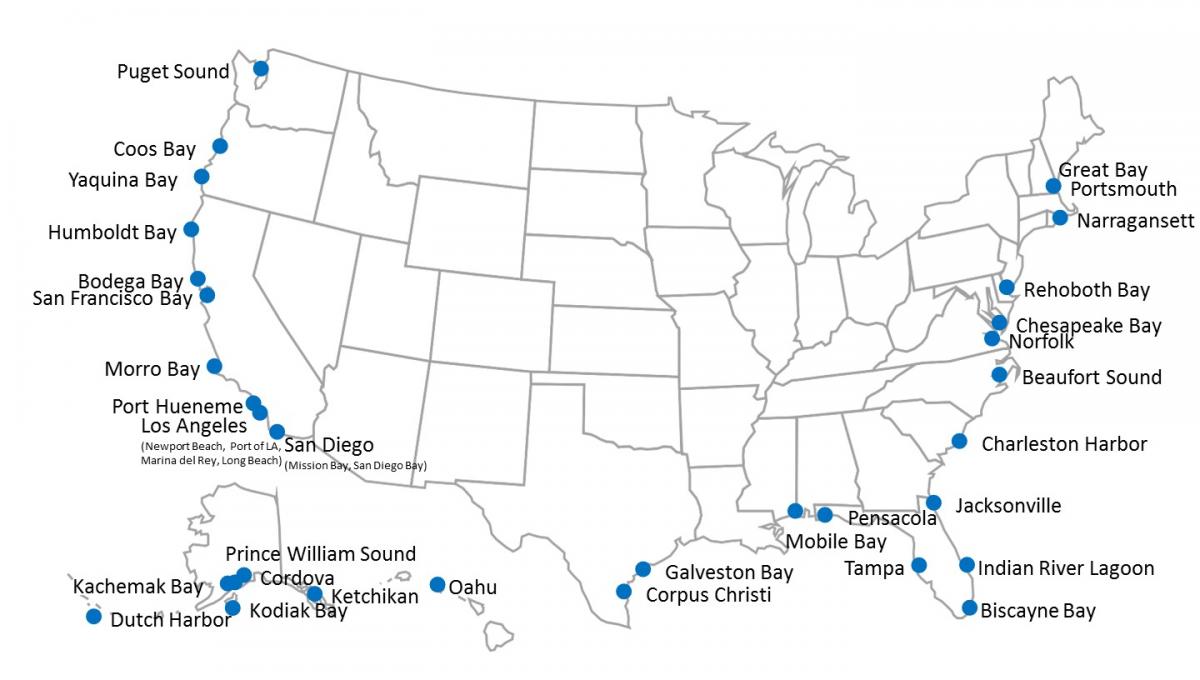 Human activities are moving species around the world on an unprecedented scale. Knowing the basic patterns of distribution and abundance of non-native species is fundamentally important to understanding and managing the processes that govern invasions. We address this need using two complementary approaches. First, we conduct field surveys of marine and estuarine communities to detect new invasions and track the movement of existing invaders. Second, we have created the National Exotic Marine and Estuarine Species Information System (NEMESIS), which is a comprehensive database of information on the current and historical distribution of non-native marine species in North America based on our field surveys and the scientific literature.
Our first survey of the fouling community started in Chesapeake Bay in the mid 1990s. Since then, we have done over 150 separate surveys covering all the major bays in the United States and numerous bays in Canada, Australia, Belize, Panama, Ecuador, and more. Most of our surveys (over 130) have focused on the fouling community (animals that attach to hard substrates), but we have conducted an increasing number of plankton and benthic soft sediment surveys in recent years. We expanded our reach further in 2007 with the addition of a citizen scientist-powered survey in Alaska called Plate Watch, which serves an important role in early detection of new invasions. 
Each of these surveys uses standardized, systematic approaches based on rigorous ecological sampling principles to generate quantitative, statistically robust estimates of the number of non-native species in each location. These surveys provide both a snapshot of the current state of invasions in each location as well as a baseline against which future surveys can be compared.