Research Project

Mud Crabs and Body-Snatching Parasites
The Chesapeake Bay Mud Crab Parasite Loxothylacus panopaei
Project Goal
To evaluate the long term interactions between host and parasite including adaptation and resistance throughout the entire range of the mud crabs. The hosts are two species of mud Crab (Rhithropanopeus harrisii and Eurypanopeus depressus), the parasite is Loxothylacus panopaei.
Description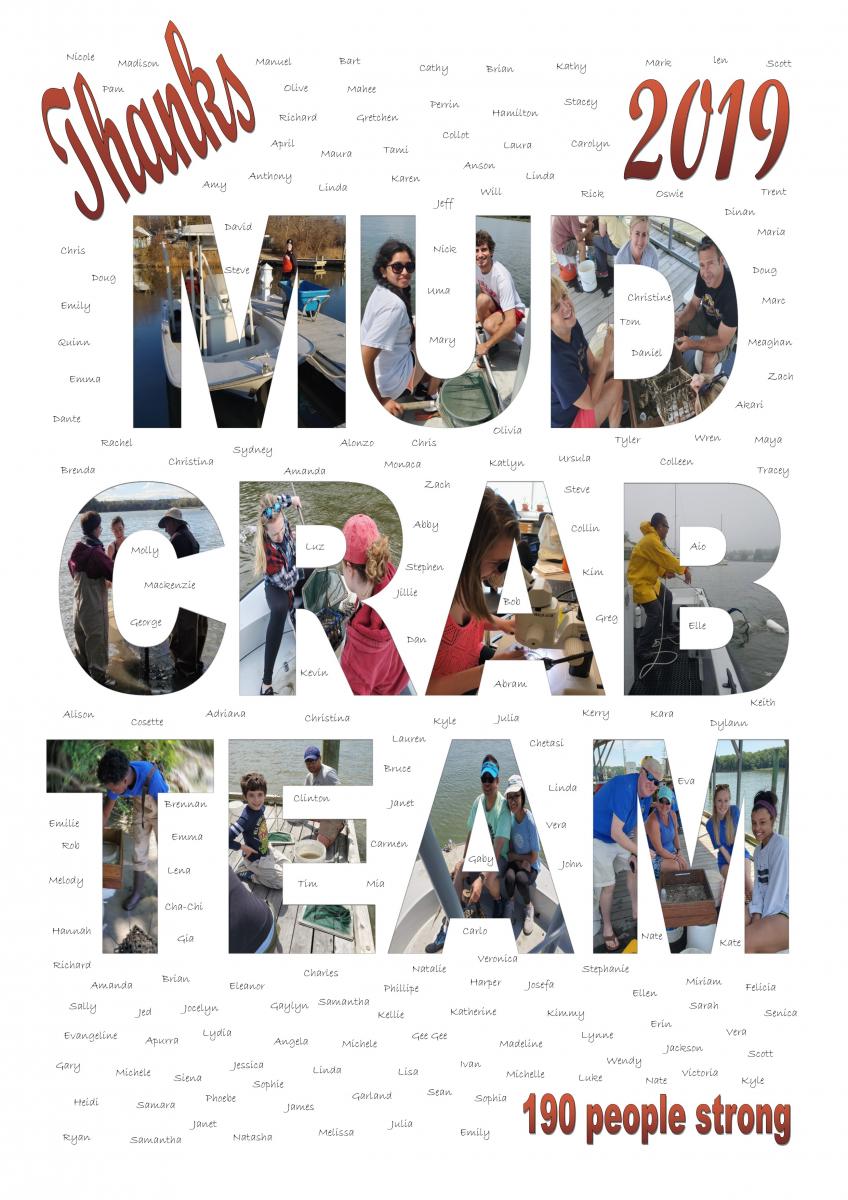 An introduced parasite from the Gulf Coast is affecting native mud crabs in Chesapeake Bay. The parasite Loxothylacus panopaei (Loxo for short) infects and assumes control over the host crab, controlling major functions such as molting and reproduction as well as compromising the crab's immune system. This process eliminates the crab's ability to reproduce and results in the crab caring for the developing larvae of the parasite. The host effectively became the parasite's zombie nursemaid. 
SERC researchers having been studying the prevalence of Loxo in populations of the White-fingered Mud Crab, R. harrisii, since the 1990s in hopes of understanding how this introduced parasite affects the mud crab population. Dr Gregory Ruiz (SERC) and Dr. Mark Torchin of the Smithsonian Tropical Research Institute (STRI) begun collection mud crabs in 2003 with ten sites in distributed throughout Maryland's Chesapeake Bay. These ten sites were surveyed every summer through 2015. At each site crabs were collected in habitat collectors, which are small plastic crates filled with dead oyster shells that sit on the surface of the sediment. These crates stayed in the water for two months, during which time mud crabs took up residence between the oyster shells. After two months, each crate was pulled up and the crabs were hand-collected from the oyster shell habitat. These crabs were then measured, sexed, and examined for outward signs of the Loxo parasite in the laboratory.
In 2012 Dr. Amy Fowler, a SERC postdoctoral fellow, examined data collected since 2003 and found that the Loxo parasite is very abundant some years and but nearly absent in others. This trend was probably influenced by environmental factors, most likely salinity and temperature. To further investigate this, Dr. Fowler conducted targeted experiments to determine why the population was fluctuating. These experiments looked at the possible impact of temperature and salinity on the physiology of the various stages of both host and parasite, both independently and together. Additional lab and genomic studies were conduced in 2015 by Dr. Carolyn Tepolt, a SERC post-doctoral fellow, to answer evolutionary questions such as have crabs in Loxo's native range adapted more resistance to infection than crabs in Loxo's introduced range. To do this Dr. Tepolt infected crabs from the Gulf Coast (Loxo's native range), sites in the southeast (Loxo's introduced range), and sites in New England where Loxo is absent. 
In 2013 the survey transitioned to a citizen science initiative, Chesapeake Bay Parasite Project, which allowed us to expand the scope of the project and address questions that we were unable to address in the 2003-2013 dataset.  If you would like to get involved sign-up here.
Contact
Monaca Noble, noblem@si.edu, 443-482-2467