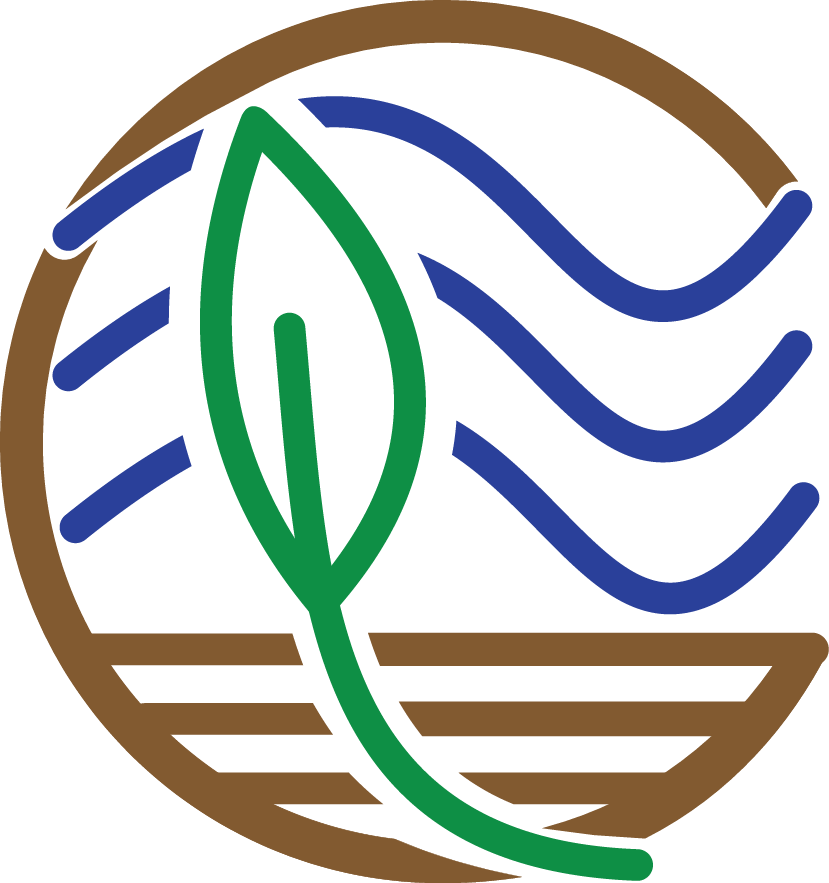 Methane Working Group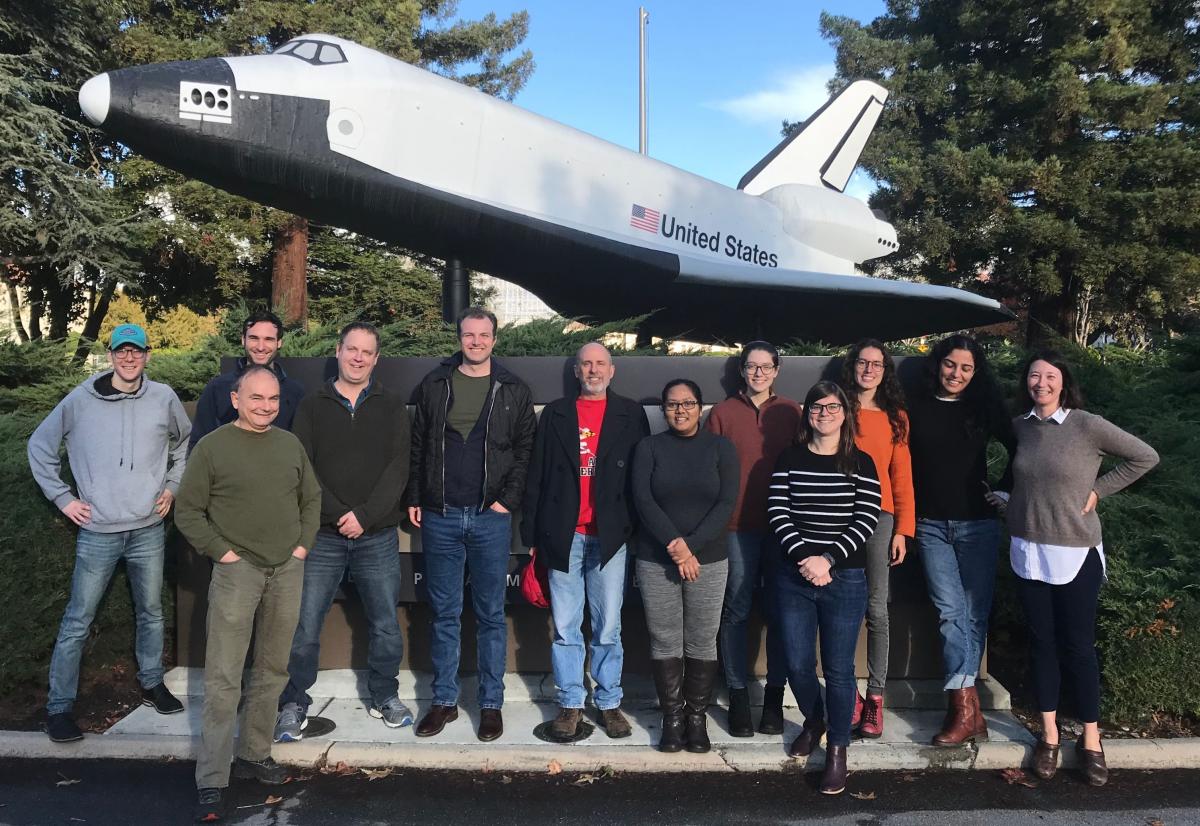 Time and Location: December 7 and 8, 2019, hosted at the NASA Ames Research Center, Moffett Field, California
Overarching goal of CH4 working group: Improve predictions of methane emissions from coastal wetlands. Specifically, we aim to compile all methane flux data from coastal habitats (not mangroves) in the CONUS to parameterize and validate a set of nested process-based CH4 models.
Research Questions
How well can we predict methane emissions from coastal wetlands? In other words, what are the main sources of error? What types of wetlands are the most difficult to model (along spectrum of salinity, disturbance/age, plant community etc.)
What data streams are needed to improve our predictions?
Can our process-based models predict interannual variability? If not, why? How does this influence predictions of CH4 budgets in the future?
What guidance can we give to the science and management communities based on these efforts?
The Coastal Carbon Research Coordination Network (CCRCN) is dedicated to providing a welcoming and supportive environment for all people, regardless of background or identity. However, we recognise that some groups in our community are subject to historical and ongoing discrimination, and may be vulnerable or disadvantaged. Membership in such a specific group can be on the basis of characteristics such as gender, sexual orientation, disability, physical appearance, body size, race, nationality, sex, colour, ethnic or social origin, pregnancy, citizenship, familial status, veteran status, genetic information, religion or belief, political or any other opinion, membership of a national minority, property, birth, age, or choice of text editor. We do not tolerate harassment of participants on the basis of these categories, or for any other reason.
Harassment is any form of behaviour intended to exclude, intimidate, or cause discomfort. Because we are a diverse community, we may have different ways of communicating and of understanding the intent behind actions. Therefore we have chosen to prohibit certain forms of behaviour in our community, regardless of intent. Prohibited harassing behaviour includes but is not limited to:
Written or verbal comments which have the effect of excluding people on the basis of membership of a specific group listed above
Causing someone to fear for their safety, such as through stalking, following, or intimidation
The display of sexual or violent images
Unwelcome sexual attention
Nonconsensual or unwelcome physical contact
Sustained disruption of talks, events or communications
Incitement to violence, suicide, or self-harm
Continuing to initiate interaction (including photography or recording) with someone after being asked to stop
Publication of private communication without consent
Behaviour not explicitly mentioned above may still constitute harassment. The list above should not be taken as exhaustive but rather as a guide to make it easier to enrich all of us and the communities in which we participate. All CCRCN interactions should be professional regardless of location: harassment is prohibited whether it occurs on- or offline, and the same standards apply to both.
Enforcement of the Code of Conduct will be respectful and not include any harassing behaviors. Any changes to the meaning of this Code of Conduct must be approved by majority vote of the CCRCN Steering Committee. CCRCN working group and network members will be informed of these changes and any concerns that are raised will be discussed by the Steering Committee.
Thank you for helping make this a welcoming, friendly community for all.
This code of conduct is a modified version of that used by The Carpentries, which was a modified version of that used by PyCon, which in turn is forked from a template written by the Ada Initiative and hosted on the Geek Feminism Wiki. Contributors to this document: Adam Obeng, Aleksandra Pawlik, Bill Mills, Carol Willing, Erin Becker, Hilmar Lapp, Kara Woo, Karin Lagesen, Pauline Barmby, Sheila Miguez, Simon Waldman, Tracy Teal.
Members involved in CCRCN collaborations are entitled to their own intellectual property, and distinctions should be made clarifying what is individual property versus group property. Here are the principles to which the Soil Carbon working group adheres to:
Anything developed as a group is collective intellectual property (IP) that members collectively decide what to do with (such as assigning a creative commons license or signing rights over to a publisher).
Anything developed outside the group is the intellectual property of the individual who produced it or their institution (whichever is applicable).
Any outside IP needs to be properly acknowledged and cited in CCRCN work.
All members agree not to share unpublished work outside the group without explicit permission to do so.
At the end of the project, working group members commit to making code and derivative data products that the group developed collectively open and available as part of data releases associated with papers and reports.
The working group will publish products that only include data that is or will be publicly available (via repository) at the time of working group publication.
Participant Biographies
Dr. Ariane Arias-Ortiz  
Dr. Ariane Arias Ortiz is an environmental and marine scientist interested in carbon biogeochemical cycling, ecosystems dynamics and the use of radionuclides and tracers in environmental records/materials to study present, past and future processes related to climate change. Her PhD research focused in understanding the capacity of Blue Carbon ecosystems in storing carbon at different time scales and the carbon stock losses and loss rates associated to the degradation of these habitats. Currently, as a NOAA Climate and Global Change post-doctoral fellow at the Berkeley Biometeorology Lab (UCB) and Biogeochemistry lab (UCSC), she studies the balance between carbon burial, carbon emissions and lateral export in different wetland types (tidal and tidally-restricted, intact and restored, saline and freshwater) as well as the processes that control soil organic matter decomposition and associated CO2 and CH4 emissions.​.
Dr. Scott Bridgham
Scott Bridgham is a professor and an ecosystem ecologist in the Institute of Ecology and Evolution at the University of Oregon. He has examined the biogeochemistry of methane dynamics in freshwater wetlands since the late 1980s, working primarily in peatlands. He was the lead of the first State of the Carbon Cycle Report (SOCCR) for North American wetlands and participated in the second report that was published in 2018. He currently is examining methane dynamics at a large warming and elevated atmospheric CO2 manipulative experiment (SPRUCE) in a northern Minnesota peatland. More recently he started examining trace gas emissions and soil carbon sequestration rates in two Oregon estuaries in restored, natural, and disturbed conditions along salinity gradients.
Dr. Etienne Fluet-Chouinard
Etienne is a Postdoctoral Research Fellow in the Department of Earth Systems Science. His research at Stanford University contributes to the Global Carbon Project methane budget by constraining the global distribution of wetland types using remote sensing and hydrological modeling, a key source of uncertainty in the global methane budget. Etienne's background centers on the application of geospatial tools, remote sensing and modeling to the study of limnology and freshwater. His prior research has spanned a range of topics related to freshwater ecosystems at the global scale, ranging from anthropogenic stressors assessment, historical wetland drainage, wetland classification, conservation planning and inland fisheries underreporting.
Dr. Sara Knox
Dr. Sara Knox is an assistant professor in the Department of Geography at the University of British Columbia. Dr. Knox's research focuses on measuring and modeling trace gas, water, and energy exchange in restored and natural wetlands to improve our understanding of the impacts of climate variability and human activities on wetland carbon and greenhouse gas dynamics. She investigates how wetland greenhouse gas fluxes respond to a changing climate and disturbances, and how we can modify land management practices for climate change mitigation and adaptation. She combines micrometeorological measurements with remote sensing and modelling to understand soil-plant-atmosphere interactions across a range of spatial and temporal scales. This research is done in collaboration with a broad group of researchers and institutions to help inform and advance climate policy. Visit her website here.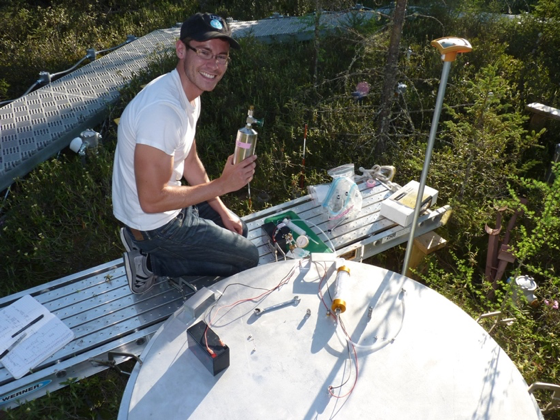 Dr. Gavin McNicol
Gavin McNicol is a postdoctoral fellow at Stanford University where he contributes to the Global Carbon Project's FLUXNET-CH4 synthesis activity. His PhD from UC Berkeley focused on wetland biogeochemistry and ecosystem ecology in restored California Delta marshes where he downscaled ecosystem methane fluxes to wetland patches and used isotopic analyses to understand the provenance of wetland methane production. Gavin is broadly interested in improving understanding of methane biogeochemistry across microbial to global scales, including mitigation opportunities in human managed systems such as restored wetlands and the waste sector. In his current position he is compiling eddy covariance methane flux measurements across FLUXNET and leading an effort to produce a globally gridded product for freshwater wetland methane fluxes using remote sensing and machine learning techniques.
Dr. Brian Needelman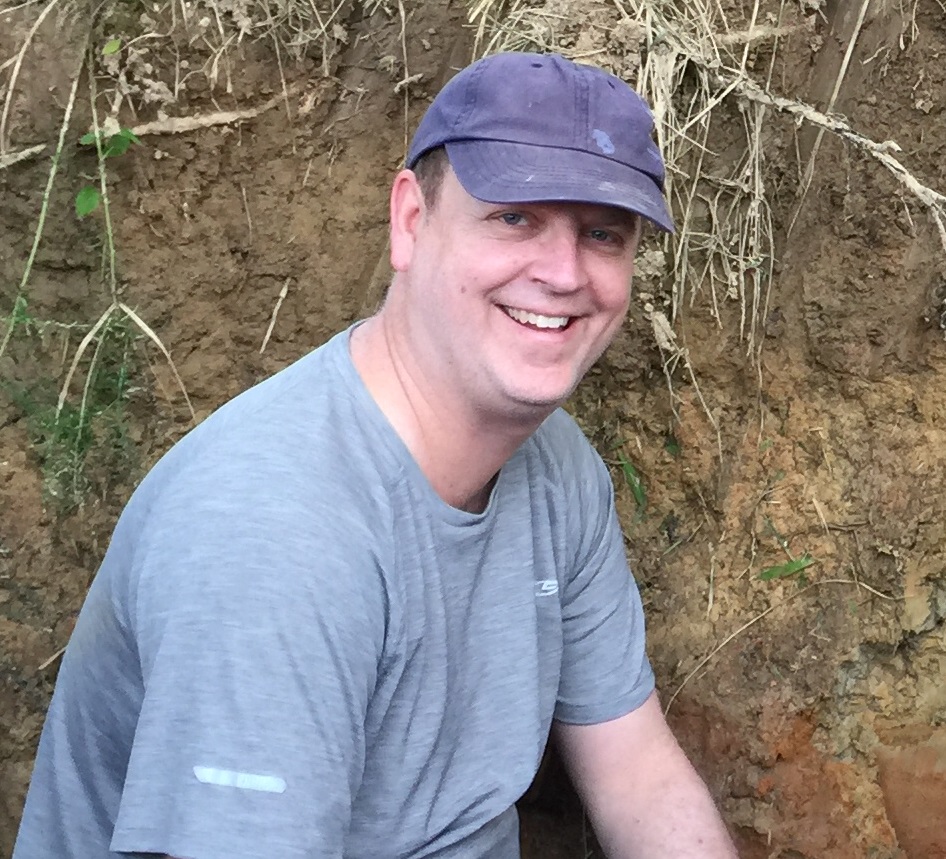 Dr. Brian Needelman is an Associate Professor of Soil Science at the University of Maryland in the Department of Environmental Science & Technology. He teaches and performs research in the fields of soil science, pedology, coastal wetlands, and coastal resiliency. His coastal wetland research focuses on management and restoration practices to increase tidal marsh sustainability. He also conducts research on greenhouse gas emissions and accounting in coastal wetland systems including carbon sequestration and methane emissions. His coastal resiliency research focuses on the integration of natural and social science approaches to better understand and increase the resilience of coastal socio-ecological systems. 
Sarah Russell
Sarah Russell is completing an MSc in Geography at the University of British Columbia. She received a BS in Biological Sciences from Wellesley College in 2017. She is interested in land-atmosphere carbon dynamics and quantifying the terrestrial carbon sink. Her research at UBC involves modeling greenhouse gas fluxes from restored tidal wetlands in the Sacramento-San Joaquin River Delta.
Dr. Debjani Sihi
I am an environmental biogeochemist with a broad research interest in the role of microbial- and enzyme-mediated processes in soil organic matter decomposition and greenhouse gas emissions from natural and managed systems. I have taken leadership roles in various research projects at the interface of soil microbial ecology, evolutionary biology, and ecosystem ecology. My research work includes both empirical studies and process-based modeling. I use biogeochemical models to evaluate the fate of soil (and ecosystem) carbon (and nutrient) in the face of climate change in systems ranging from the tropics (El Yunque National Forest in Puerto Rico) and subtropics (Florida Everglades) to temperate (Harvard Forest, MA, USA) and boreal transition forests (Howland Forest, ME, USA).
Dr. Lisa-Marie Windham Myers
Dr. Lisamarie Windham-Myers is a wetland ecologist and lead scientist for the USGS-NRP program "Plant:Soil:Water Interactions in Wetland Ecosystems". Broadly-trained in ecosystem ecology, her research focuses on plant physiology and its influence on carbon, nutrient, and trace-metal biogeochemistry. Her approaches span landscape-to-molecular scales as necessary to understand how human and stochastic alterations of wetland structure influence wetland function.  A San Francisco Bay native, her local research sites represent a wide range of salinity and management conditions, from rice agriculture to coastal and restored wetlands.  Lisa serves in several local, national and international science advisory efforts to evaluate wetland management and modeling approaches to quantify wetland carbon sequestration, greenhouse gas budgets and/or mercury methylation and export. Visit her website here. 
Administrator Biographies
Dr. Patty Oikawa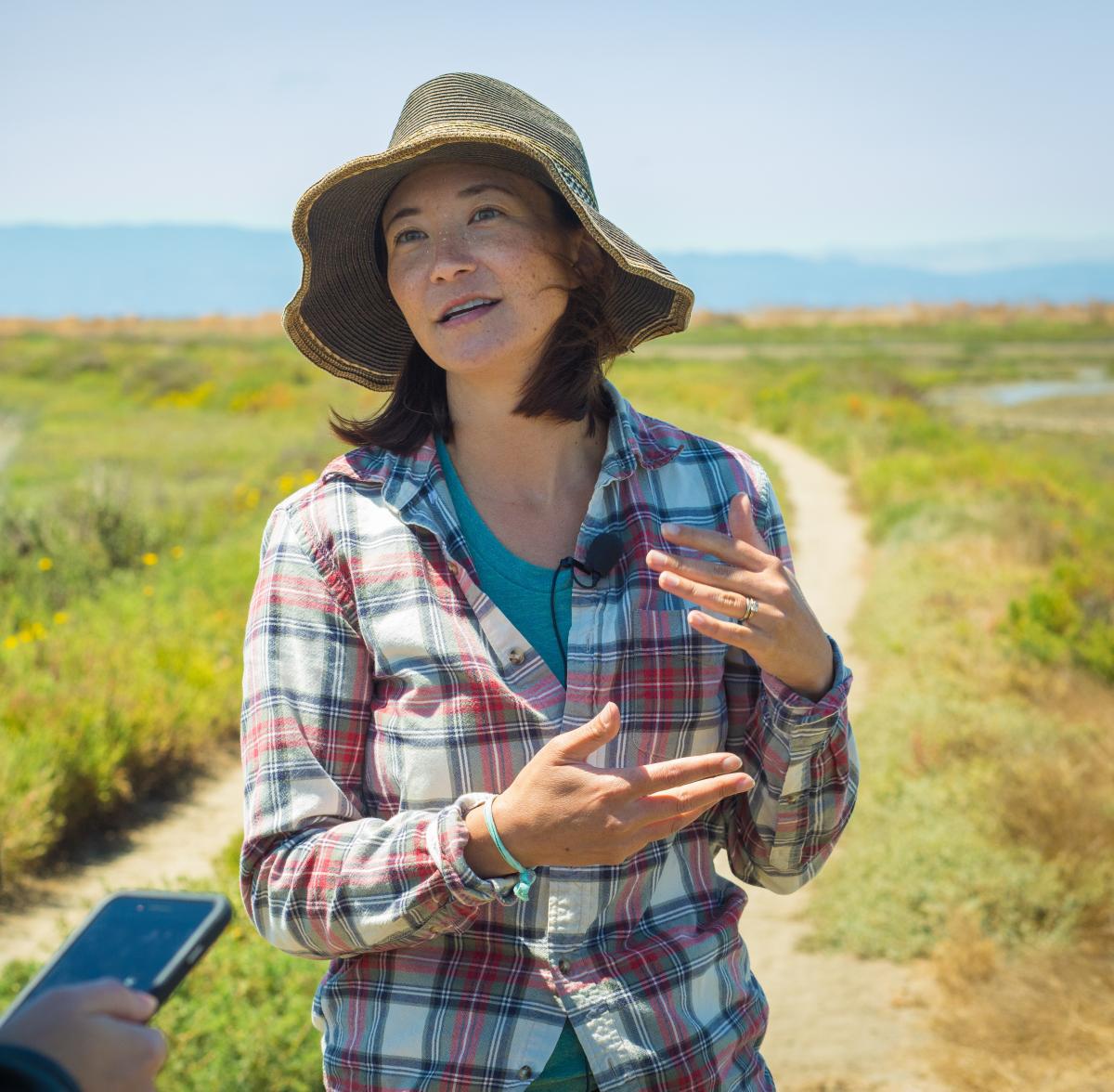 Dr. Patty Oikawa is an assistant professor in the Department of Earth and Environmental Sciences at the California State University, East Bay. Patty is a biogeochemist who specializes in biosphere-atmosphere interactions. Her research investigates how land management practices influence greenhouse gas emissions and the role of land management in climate change mitigation. Patty employs field monitoring and manipulation techniques with a focus on micrometeorology. She also specializes in process-based biogeochemical modeling and model-data fusion approaches. She collaborates with regional to global-scale modeling projects and is actively incorporating models into carbon policies in California. Visit her website for more information.
Dr. James Holmquist
James Holmquist is an ecologist at the Smithsonian Environmental Research Center, specializing in global change and carbon cycling in wetlands. In 2015 he joined a NASA-funded project tracking U.S. coastal wetland greenhouse gas storage and emissions. He now manages the Coastal Carbon Research Coordination Network, and is the PI of a NASA Carbon Monitoring Systems project on Forecasting Coastal Carbon. James aims to improve the state of science and management using data synthesis, teamwork, and training.
Dr. Patrick Megonigal
Pat Megonigal is Senior Scientist and Associate Director of Research at the Smithsonian Environmental Research Center. Dr. Megonigal is an ecosystem ecologist with research interests in carbon and greenhouse gas cycling in wetlands and forests, particularly as they relate to global change. He is the Lead Investigator of the Smithsonian's Global Change Research Wetland, a long-term research site dedicated to understanding the stability of tidal wetlands faced with accelerated sea level rise and biogeochemical interactions between wetlands and estuaries. Dr. Megonigal is a contributing author to the Coastal Blue Carbon Handbook and the VCS Methodology on Restoration of Tidal Wetlands and Seagrasses, and he is a member of the Scientific Working Group of the Blue Carbon Initiative.
D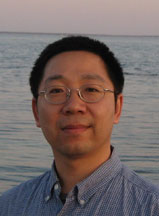 r. Jim Tang
Jim Tang is interested in ecosystem biogeochemistry, soil-plant-atmosphere interactions, and global change ecology. His research focuses on the impacts of climate change and human activities on ecosystem processes and functions, and the feedback to the climate and Earth system. He uses observational, experimental, and modeling approaches to understand and simulate carbon, nitrogen, and water cycles within ecosystems and between the Earth surface and the atmosphere across various scales. His research improves our understanding of ecosystem services and informs sound environmental and climate policies.