Coastal Carbon Research Coordination Network
Announcements
Please Give Us Feedback via A Digital Community Survey
Thank you very much to everyone who attended our AGU town hall and were generous with your time, ideas and feedback. We realize that many of you were not able to attend, or would rather share your feedback in writing. For you we have a digital community survey, which will be open at least through the end of January 2018. The steering committee will utilize this feedback to direct our next few months of planning as we develop the RCN. Please share widely.
Coastal Carbon RCN at the American Geophysical Union Fall Meeting
We invite you to our AGU Town Hall: Introducing a U.S.-based Research Coordination Network for Blue Carbon next week in New Orleans. The event (TH45D) will be held on Thursday Dec. 14 from 6:15 PM to 7:15 PM in the Convention Center rooms 267-268. Click here to add the event to your AGU Meeting Calendar.
Please join us to learn more about the Global Science and Data Network for Coastal Blue Carbon. Presenters will demonstrate how it will support and improve our knowledge in carbon and greenhouse gas cycling and its potential applications in research, capacity building and policy. We will also be taking questions and welcoming feedback on how to strengthen the interactive global coastal carbon network.
Follow us on Twitter for Blue Carbon updates throughout the conference.
First Data Release
We officially launch starting January 2018, but we are already hosting our first synthetic dataset on the Smithsonian's GitHub page: a literature review supporting the U.S. Coastal Wetland National Greenhouse Gas Inventory. The page includes summary tables, a report, and an open workflow including SAS code used to create the dataset.
Data Products
Project Summary
Building a Collaborative Network for Coastal Wetland Carbon Cycle Synthesis
Tidal marshes, mangrove swamps and seagrass meadows are unique ecosystems found on coastlines worldwide. These wetlands support specialized plant, microbe and animal species that collectively form some of the Earth's most productive ecosystems, influencing the ecology of estuaries and coastal oceans. Coastal wetlands are also under severe pressure from human activity which threatens to diminish the many benefits they provide to people and aquatic food webs. Among these benefits is the fact that they remove large amounts of the greenhouse gas carbon dioxide from the atmosphere and bury it in soils for centuries to millennia. Indeed, these ecosystems account for nearly 50% of the organic carbon buried in the oceans despite occupying less than 1% of ocean area. This surprising fact suggests an opportunity: that protecting, restoring and managing these ecosystems could help manage greenhouse gas concentrations in addition to the list of other ecological and social benefits they provide. The pace of research on this topic has accelerated and is now too rapid to be synthesized by individual investigators. The goal of this Research Coordination Network is to advance the synthesis of coastal wetland carbon cycle data.
The Coastal Wetland Carbon Research Coordination Network will accelerate scientific discovery, advance science-informed policy, and improve coastal ecosystem management by: (1) developing a community dedicated to coastal wetland carbon science for basic research, policy development, and management, (2) exploring the ecological links between coastal wetlands, estuaries, and the atmosphere, and (3) sharing data and analysis tools that support the diverse needs of scientists, policy makers and managers. Activity 1 is a repository for participant-contributed data, and a central portal for downloading data from repositories of interest to the coastal carbon community. Activity 2 is a Coastal Wetland Carbon website to attract participation of diverse users by providing a variety of resources that meet their needs. It will provide data analysis tools, a knowledge sharing resource, a video library of training modules in standard methods, a code library to support modeling, links to publications, and a webinar library. Activity 3 is outreach via a series of webinars and 'town hall' gatherings at professional meetings. Activity 4 is a series of workshops on scientific gaps in coastal carbon. Activity 5 is a web-based tool for modeling global warming potentials.
Funding
---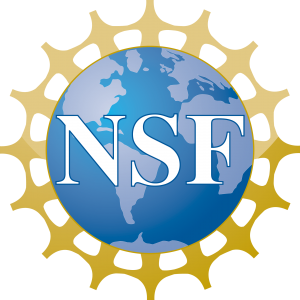 Partners
---