Methods
Volunteers who work with this project can be involved in both the field and the lab activities.
In the field…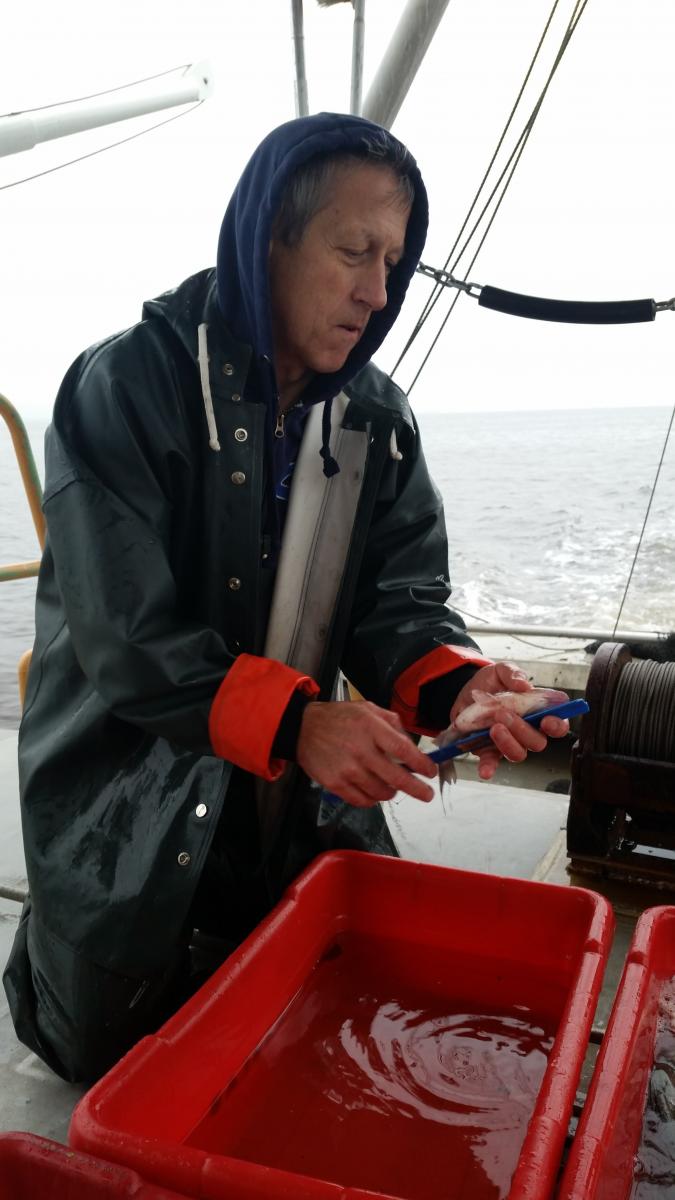 We sample once a year, in the spring. The two species of river herring make their spawning runs up the rivers at different times. Alewife spawn in March and early April, and blueback herring during late April and early May. We can plan for herring runs, and target sampling time at the peaks, so we get the best representation of actual populations. We have a number of sites throughout the Bay area and we arrange teams to go out to the sites to collect data. Training and equipment are provided.
When we get to the sites, we collect information about the stream location (temperature, how fast the water is flowing) and determine whether river herring are present or absent. We do this visually, and by collecting samples that will later be processed in the lab.
In the lab…
One of the sample types collected at each site is meant to check for herring eggs and larvae. These samples are processed back in the lab at SERC under a microscope.
We also want to know how many river herring there are at a particular location, but since the water is often murky, we use a sonar system called the Dual-frequency Identification Sonar (DIDSON) in order to see fish in the water. The DIDSON collects footage of the fish that swim by it, and scientists use this footage in the lab to count all of the river herring that swim by that sonar station. Unlike a regular waterproof camera, the DIDSON is able to see through murky water, and unlike people, the DIDSON can stay out in the water for weeks at a time! After the footage has been collected, it is analyzed in the lab to determine a total count of river herring for a tributary estimates about the size of the fish. With some training, volunteers can help us with this footage analysis.