Tips for Data Collection
For more questions please contact program specialist Shelby Brown at brownsh@si.edu. 
FAQs when collecting data using the HydroColor App:
What is the best day to collect data?
Ideally, on clear sky days when satellites overpass, however, collecting data any day is very helpful.
Sentinel3 overpasses occur approximately daily but can only be compared to readings that are taken at least  ¼ mile from land, which generally limits locations to the middle of larger rivers and the main bay.
What is the best time of day to collect data?
The best time on Landsat8 or Sentinel2 overpass days is around the time these satellites pass over which is around 11 AM standard time or 12 PM daylight time.
For Sentinel3, making measurements well offshore (at least ¼ mile from land), the overpass time is 10 AM standard time or 11 AM daylight time.  Measurements +/- 1 hour from these overpass times will generally still be relevant whatever the conditions and if conditions are calm and stable (no big storms or storm tides) any time within the daily observation window is fine.
The daily observation window varies seasonally, the consideration is that the sun is high enough in the sky to avoid direct reflection from the water, I.e.

9 am – 3 pm, November to early March (before daylight savings)
10 am – 4 pm, March (after daylight savings) OR October 9 am – 5 pm, April to September

Around the summer solstice (June 21), observations around 1 PM (solar noon in Daylight time) can experience problems when particles in the water scatter sunlight from the near vertical rays of the sun. This will cause highly variable readings, in which case avoid the one hour period around 1 PM.  
Can I retake a photo for the gray card, sky, or water?
Yes, you click on the thumbnail outside the capture frame in the main menu (the one that shows all three pictures).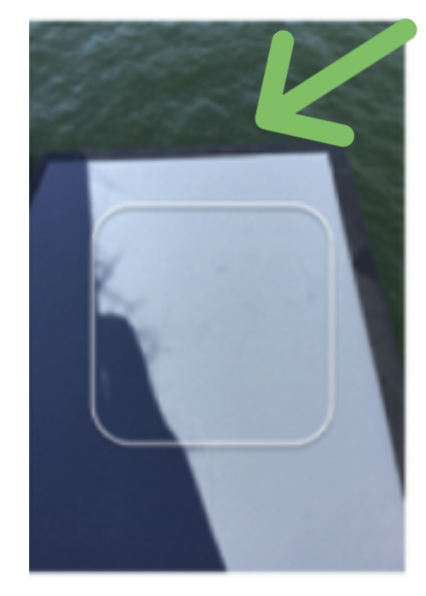 How do I get the best GPS accuracy on the iPhone?
First, click "Get GPS Fix". Then zoom in on location map in and make sure the "pin" is at an appropriate position.  If it looks off, press again "Get GPS Fix".  Re-check your position. You may need to do this each time you start a new (replicate) collection series.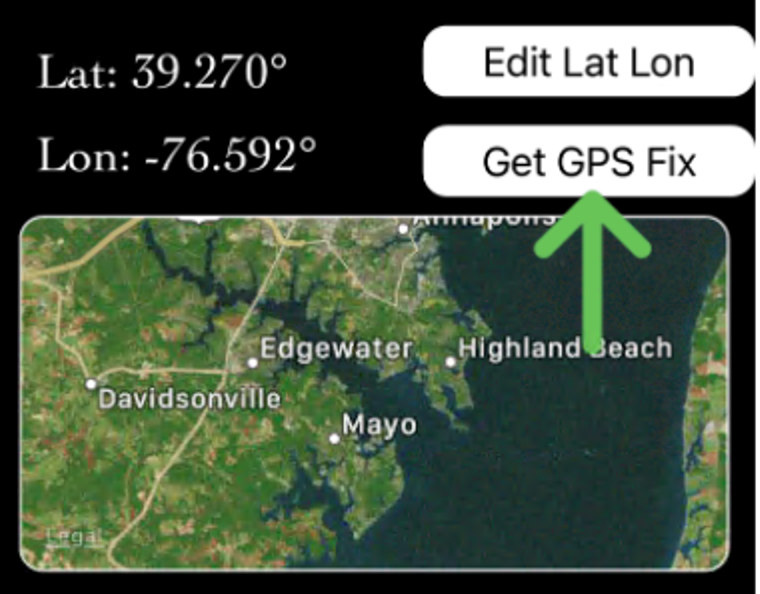 How do I sign up for a Fieldscope account?
How do I enter data?
Why is my data entry missing a date or time when I collected data?
Make sure you click OK after choosing your data entry time. If you do not click OK, your information will not be saved.
How do I edit my data entry? I forgot something or I entered information incorrectly.
How do I delete data entries? 
Click "Data" from the top menu.
Make sure you are looking at the data you entered in "table" form.
Click on the data entry you would like to remove. A side menu should appear.
In the side menu that appeared, there is a "Review" button, click that.
A box will appear that says "Leave a note for the project managers on why this data needs to be reviewed." Enter the reasoning why this data should be deleted or removed. 
Click submit. The project managers will review and delete the data entry if they feel it's necessary.