Methods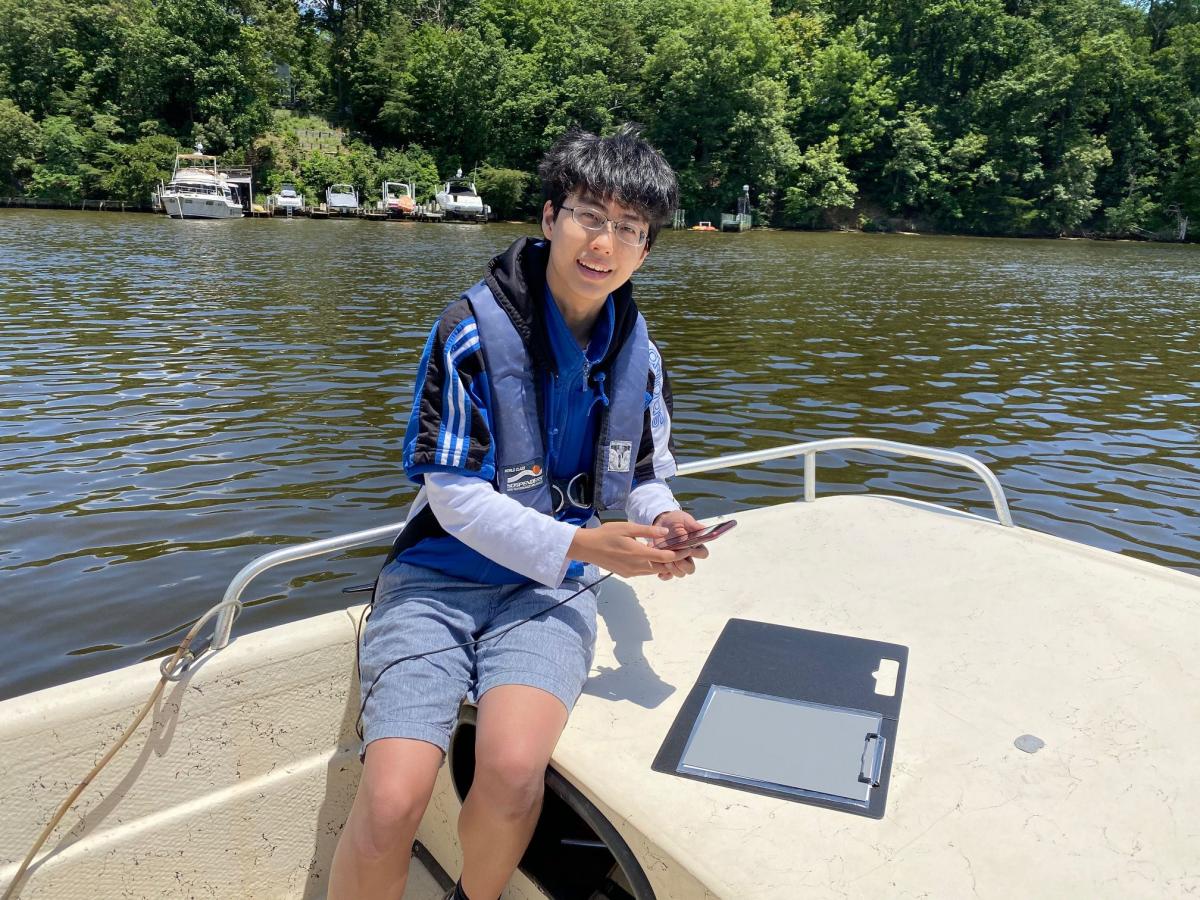 To have water quality comparisons from satellite images and on the ground be the most accurate, citizen scientists and researchers collect data on days that satellites pass over the Chesapeake Bay. On the days that satellites pass over, researchers and citizen scientists are collecting and comparing data in 3 main ways: 
1. We have volunteers collect data using the Hydrocolor App. This app analyzes three different photos taken in the field and gives our researchers measurements about turbidity and reflectance.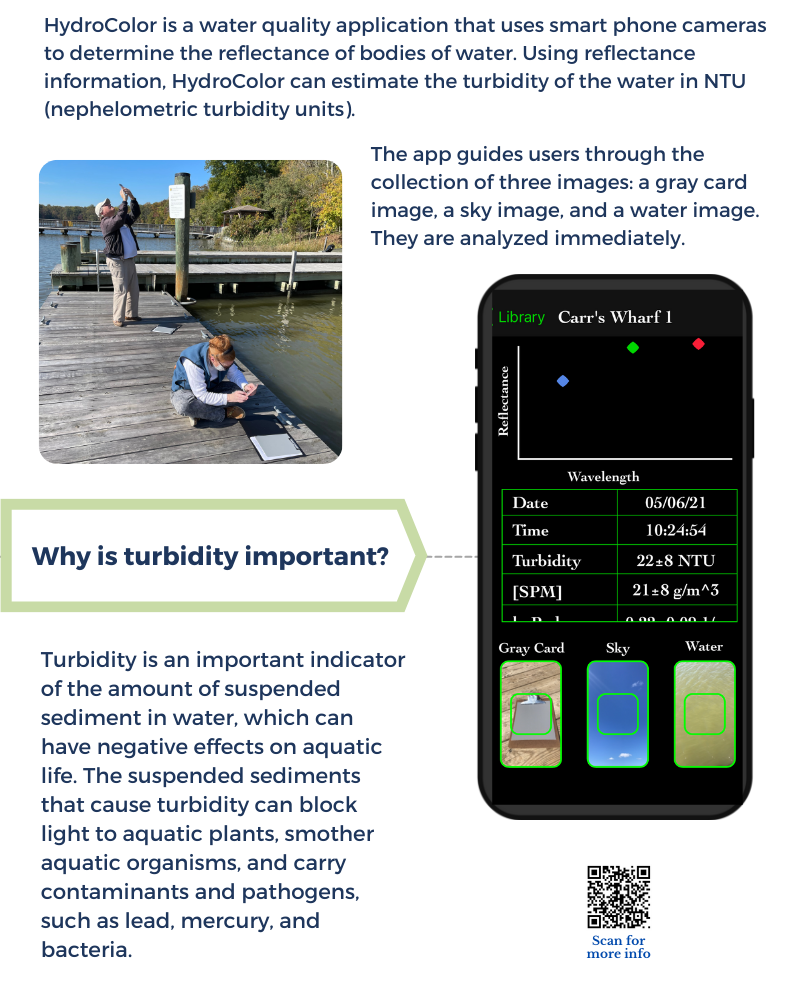 2. We also have volunteers collecting water samples and other environmental data that they collect in the field.  The water samples are analyzed on shore using simple scientific instruments that detect chlorophyll, turbidity and dissolved organic matter. 
3. We also periodically conduct validation exercises in which water samples are both analyzed by simple instruments as well as standard laboratory methods (the latter performed by project staff). 
All three of these methods are then analyzed and compared to determine accuracy of satellite data collecting the same information from space!