2023 Winter Photo Challenge Rules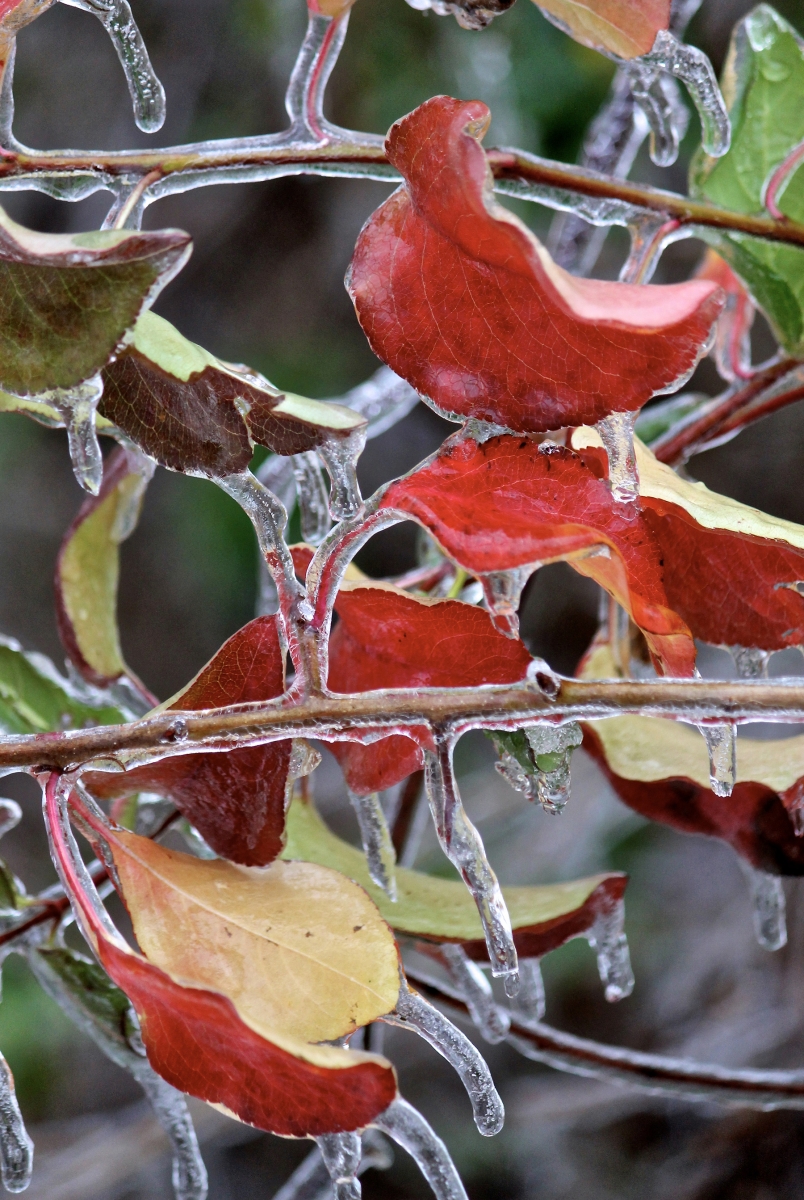 "Last of the Leaves" by Bert Killian, one of the winners from the 2021 Winter Photo Challenge.
The longest nights of the year are at hand, and the Smithsonian Environmental Research Center (SERC) wants to know where YOU find your sources of joy and beauty. Submit your winter photos for our third 12 Nights of Solstice celebration on social media! This year's theme is All the Colors of Cold. For 12 nights starting on the winter solstice Dec. 21, we'll share positive seasonal inspiration through your photos. Six photos will come from the public; six photos will come from Smithsonian staff and volunteers. Creative interpretations of the theme encouraged, but photos must be nature-focused (humans and human structures should not be prominent). Submit up to three photos with a short description by Dec. 4, using this photo entry form.
Deadline: Monday, Dec. 4, 11:59pm Pacific Time
Send any questions to Kristen Goodhue at GoodhueK@si.edu.
Rules and Permissions:
1.    Submit up to three (3) original photos by Monday, Dec. 4 at 11:59 p.m. Pacific Time using this online photo entry form. On the form, indicate whether you are submitting as a Smithsonian employee, Smithsonian volunteer, member of a Smithsonian staff or volunteer's immediate household or a member of the public. If you are related to a Smithsonian staff member or volunteer but NOT living in the same house (e.g., an independent adult or child whose parent is affiliated with the Smithsonian), please submit your photos as a "Member of the public."

2.     Photos should be jpg or png files, 10MB or less each, to ensure delivery. The photos must have been taken by you (if you are under the age of 18, your parent or legal guardian makes the submission for you). In your submission, provide the photographer's full name and 2-3 sentences with additional details about each photo, from which the Smithsonian can create a description and photo credit (untagged text, less than 50 characters including spaces) in social media posts.  Also state if you are a parent or legal guardian submitting on behalf of your child/ward and, if you are, specify whether you would want your child/ward's full name or first name used in the photo credit. Given the timing, you will need to respond promptly if the Smithsonian contacts you with any questions about your submission.

3.    A panel of Smithsonian Environmental Research Center staff members will select 12 photographs based on 1) the "All the Colors of Cold" theme; 2) artistic beauty; and 3) creativity and originality. Six photographs will be selected from the public, and six will be selected from Smithsonian staff and volunteers. Members of the judging panel will not be eligible to submit entries in the Challenge.

4.    By making a submission, you represent that your photograph is original to you (or your child/ward, if you are a parent or legal guardian submitting on behalf of your minor child/ward) and grant the Smithsonian permission to share your photo on Smithsonian social media, emails or websites in connection with the Smithsonian's 12 Nights of Solstice activities, including promotional activities related to future 12 Nights of Solstice celebrations. Whether or not your photo(s) is selected, you still retain full rights to use your photo(s) elsewhere. (We will credit you or your child as the photographer!)

5.    Do not submit anything that you (or your child/ward, if you are submitting on behalf of your child/ward) would not want public. By submitting a photo (or photos) you acknowledge that the Smithsonian has no control over third party social media platforms (e.g., Facebook, Twitter, Instagram) and that your submission could be further disseminated by the public and associated with comments that you find disagreeable or objectionable. You take personal responsibility for your submission and any consequences of making it; you hold the Smithsonian harmless from any claims or damages arising in connection with your submission or the Smithsonian's use of it as permitted in this Challenge. This includes but is not limited to personal and financial responsibility for any damage caused by any submission by you that (i) includes viruses, worms or other programs designed to damage software, hardware or telecommunications equipment; or (ii) infringes the rights of any third party. The Smithsonian reserves the right to modify or cancel this Challenge in its sole discretion; Smithsonian decisions are final and binding.