Research Project

Invasive Species Rafting on Ocean Plastics
Project Goal
To evaluate the role of floating plastic pollution in transporting species across oceans to non-native ranges.
Description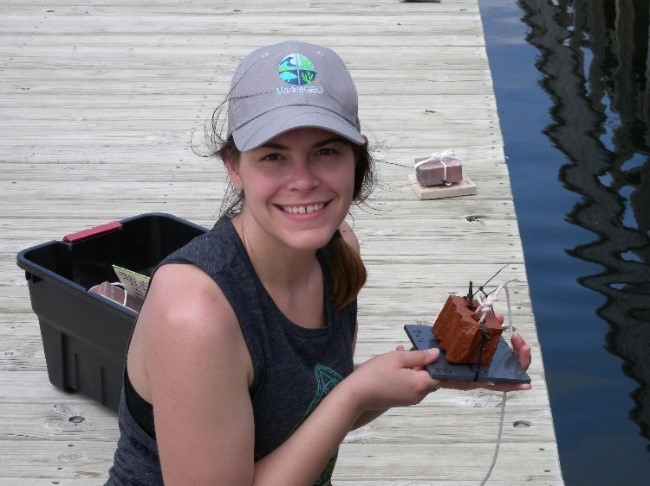 Plastic pollution in the oceans is known to endanger marine wildlife and degrade habitats. Floating plastics can also transport marine animals, plants, and microbes long distances across the oceans through 'ocean rafting'. While floating in nearshore environments, local marine species, such as mussels, amphipods, and barnacles, can settle on plastic litter. Because plastics are exceptionally buoyant and slow to degrade, floating plastics in coastal waters can be carried out to sea by offshore ocean currents, where the debris and the attached organisms can circulate for years, in some cases, traveling far enough to reach new shores. Marine organisms hitchhiking on plastics can thus be deposited hundreds of miles from their native ranges, increasing opportunities for non-native species introductions. 
An extreme example of plastics' efficacy in transporting coastal organisms across oceans followed the 2011 Japan tsunami when 5 million tons of debris washed offshore. One year later, some of these derelict objects (for example, vessels, docks, buoys, household items) began floating ashore on the west coast of North America and Hawaii. Researchers from SERC and other institutions as well as over 100 volunteers tracked the arriving tsunami debris for the next six years, collecting over 600 items. They found 289 Japanese marine species living on the debris, thirty of which were known invasive species. Their discoveries, published in Science, were unprecedented given the length of time that the coastal hitchhikers floated at sea (over 5 years in some cases) and the extraordinary distance traveled before landing on North American shores. 
Following the Japanese tsunami debris effort, SERC researchers continue to investigate how ocean plastics contribute to species dispersal and future biological invasions. Current projects include:
Risk Assessment: Quantifying the risk of invasion along the west coast by the tsunami debris hitchhiker
Open Ocean Hitchhikers: Determining the prevalence and condition of coastal marine species found attached to floating plastics in the open ocean
Offshore Mooring Monitoring: Investigating the development of marine communities on floating plastics at different distances to shore, using offshore moorings
Settlement on Plastic Debris: Evaluating the effect of plastic type on settlement of coastal marine species, especially known invasive species
Contact
Postdoctoral fellow Linsey Haram, HaramL@si.edu 
Miller, J. A., R. Gillman, J. T. Carlton, C. C. Murray, J. C. Nelson, M. Otani, and G. M. Ruiz. 2018. Trait-based characterization of species transported on Japanese tsunami marine debris: Effect of prior invasion history on trait distribution. Marine Pollution Bulletin 132:90–101.
Therriault, T. W., J. C. Nelson, J. T. Carlton, L. Liggan, M. Otani, H. Kawai, D. Scriven, G. M. Ruiz, and C. C. Murray. 2018. The invasion risk of species associated with Japanese Tsunami Marine Debris in Pacific North America and Hawaii. Marine Pollution Bulletin 132:82–89.
Carlton, J. T., J. W. Chapman, J. B. Geller, J. A. Miller, D. A. Carlton, M. I. McCuller, N. C. Treneman, B. P. Steves, and G. M. Ruiz. 2017. Tsunami-driven rafting: Transoceanic species dispersal and implications for marine biogeography. Science 357:1402–1406.
Miller, J. A., J. T. Carlton, J. W. Chapman, J. B. Geller, and G. M. Ruiz. 2017. Transoceanic dispersal of the mussel Mytilus galloprovincialis on Japanese tsunami marine debris: An approach for evaluating rafting of a coastal species at sea. Marine Pollution Bulletin 132:60–69.