School Programs
Want to engage your students with science and research in an outdoor field setting?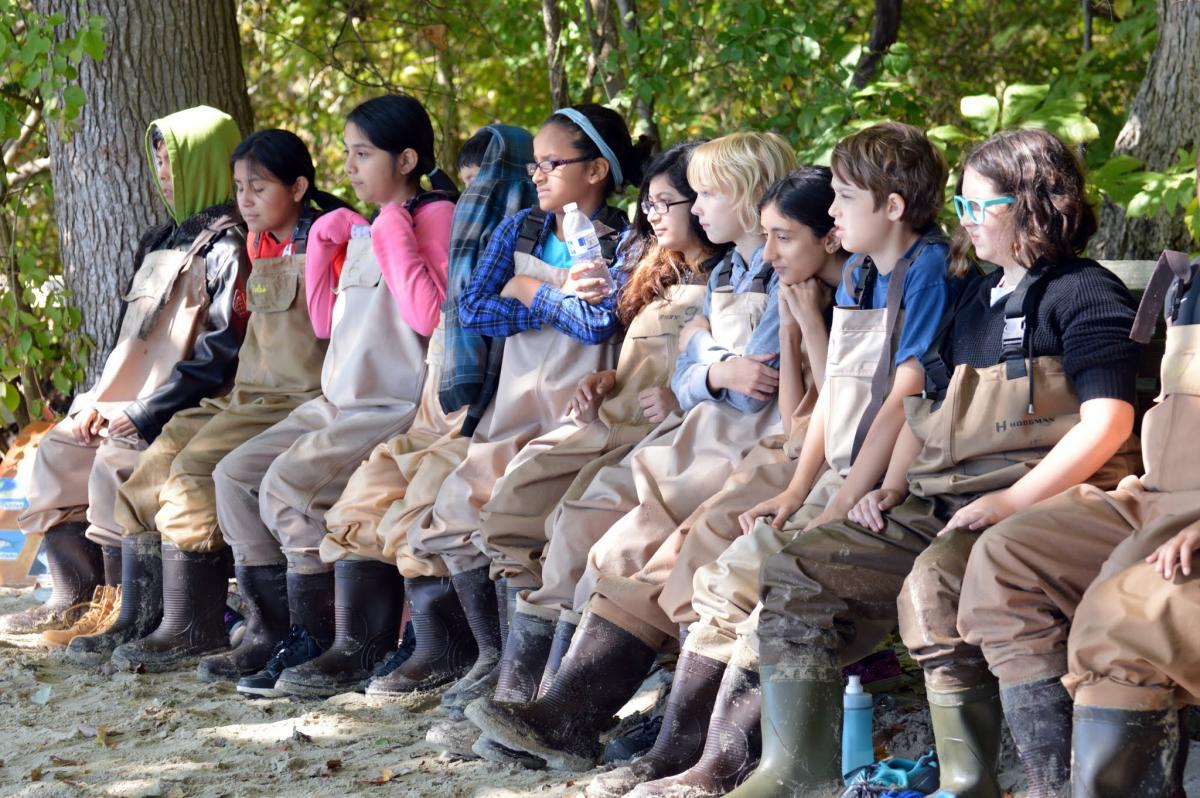 Join us!
We offer hands-on education programs that focus on the practices of science, aligning with the Next Generation Science Standards (NGSS) and supporting Meaningful Watershed Educational Experiences (MWEEs). Students actively participate in activities by asking questions, collecting and analyzing data, and constructing explanations about what they find. 
We can accommodate K to Gray ages and grades, though or main trips are mostly K-12th. Our programs are categorized as: 
General-provides a general overview of SERC research though a talk, hike or canoe trip. 
Hands-On- Focuses on learning outside in and on the water through hands-on activities. 
Engineering and Design (STEM)- Centers on SERC research and building and designing.
Trips are usually 2-4.5 hours and we can accommodate up to 60 students a day.  We also offer teacher professional development opportunities, as either a one day trip or up to two day trainings. Download our brochure and our Field Trip Policy Form to learn more.
Programs are offered year round,
Programs align with the Next Generation Science Standards (NGSS) and are outside as much as possible!
Details about program activities, what to expect before, during and after your field trip with us, and pricing are outlined within each grade program category. If you have any questions, please contact Karen McDonald at mcdonaldk@si.edu.