Virtual Educator Training: Science To Go
Saturday, February 5, 2022 -

10:00am

-

3:00pm
Bring the magic of Science To Go into your clasroom, with two virtual professional development events for educators!
Advance Registration Required
Yes
Event Details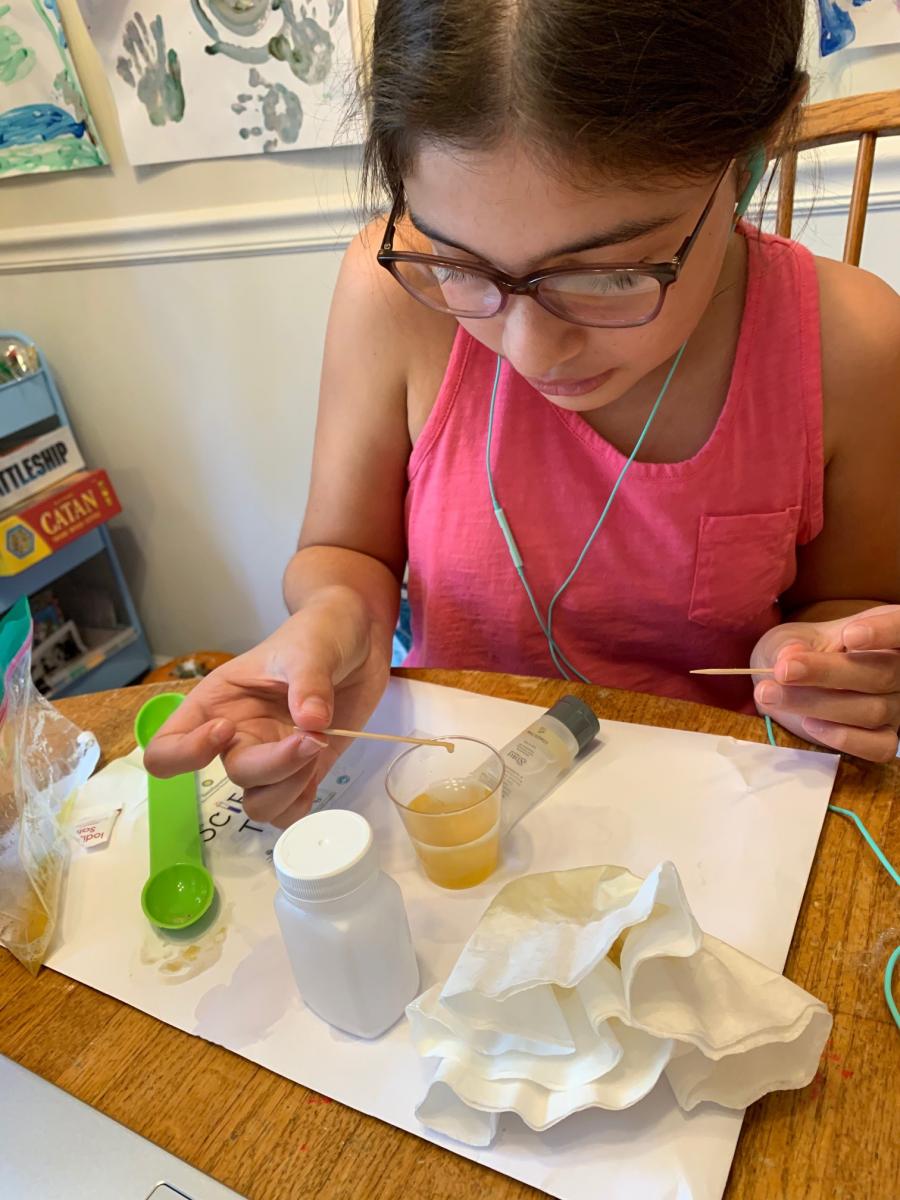 5th-grade student Mariana Melendez does a DNA Extraction Science To Go activity.(Credit: Emilia Suarez)
Want to bring hands-on science to your classroom, with free activity kits? Join us for two training events just for teachers, inspired by our Science To Go family events. Each virtual training will cover two different science activities, with two types of kits. During the virtual events, we'll teach you how to use the kits in your classroom. (Recordings will be available too, if you can't make the live events.)
To join, email SERCOutreach@si.edu. Teachers in the Maryland and D.C. areas who register can receive 32 kits for each activity or 64 for each virtual event (must be able to pick up kits). Don't live nearby? You can also build your own kits using common household materials. 
First training: Nov. 20, 10am-3pm
Activities: "Exploring Plant Defenses" and "Build A Marsh"
Registration closes Friday, Nov. 12
Create your own Plant Defenses kit

Second training: Feb. 5, 10am-3pm
Activities: "Fun with Fungus" and "DNA Extraction"
Registration closes Jan. 28
Create your own Fun with Fungus kit
Create your own DNA Extraction kit