Smithsonian Amateur Radio Group Field Day
Saturday, Jun 25, 2022 - Sunday, Jun 26, 2022
12:00 pm - 2:00 pm
Event Location
Contee Mansion Ruins
Advance Registration Required
No
Event Details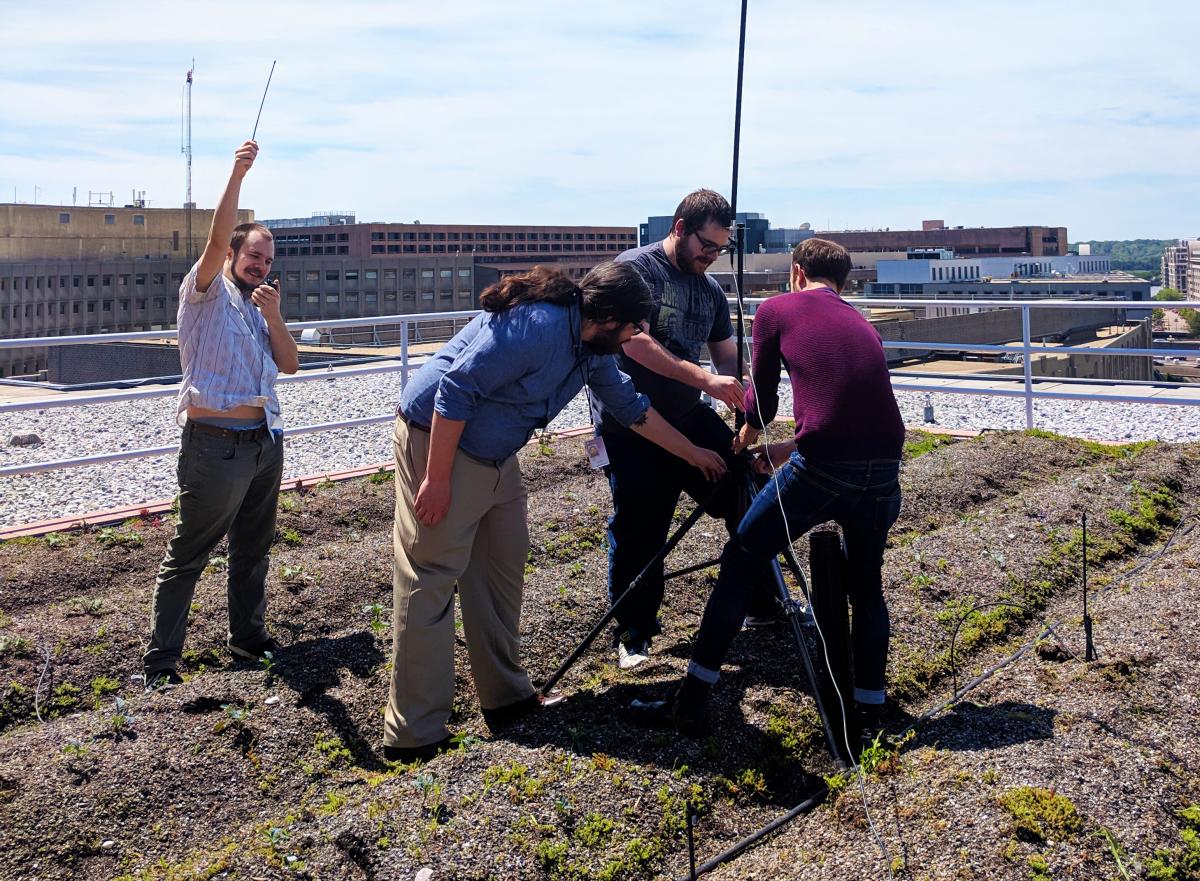 The Smithsonian Amateur Radio Group installs an antenna on the roof of the Capitol Gallery in 2019. (Credit: Smithsonian)
On the fourth weekend of June of each year, thousands of radio amateurs gather with their clubs, groups or simply with friends to operate from the great outdoors, for an event known as ARRL Field Day. This year, the Smithsonian's Amateur Radio Group ("ham" radio) are celebrating ARRL Field Day by doing a 24-hour broadcast from SERC's Contee Mansion Ruins. 
ARRL Field Day is a picnic, practice for emergencies, an informal contest and, most of all, FUN! The broadcast will run from 2pm Saturday through 2pm Sunday. The public will be able to participate in the broadcast during SERC's normal visiting hours (8:00am-5:30pm). We'll be open on Sunday as well, for this weekend only!
From its beginning back in the 1930s, as an event to test the emergency communications abilities of amateur radio operators, ARRL Field Day has evolved into the largest on-the-air operation during the year. Radio operators from across North America participate in Field Day by establishing temporary ham radio stations in outdoor locations to demonstrate their skill and service. Their use of radio signals, which reach beyond borders, bring people together while providing essential communication in the service of communities. Field Day highlights amateur radio's ability to work reliably under any conditions from almost any location and create an independent, wireless communications network in the event of an emergency or disaster.
For questions or comments, or to participate in this event, please email nn3si@si.edu. For additional information about Amateur Radio at the Smithsonian, please visit our website nn3si.si.edu.