Keynote Robert Lee Forrest Lecture
Tuesday, Nov 15, 2016 (All day)
Event Location
Schmidt Conference Center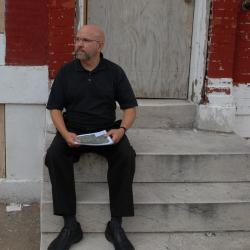 Event Details
Join us for the finale of our 2016 evening lecture series! The festivities start with a dessert reception in the Mathias Lab at 7pm, followed by the keynote lecture at 8pm from ecologist Steward Pickett of the Cary Institute. Event is free and open to all.
Lecture Title: Twenty Years of Urban Ecology in the Baltimore Ecosystem Study
Summary:  How can we make cities more sustainable? Three-fourths of Americans live in metropolitan areas, but the drive to understand "urban ecosystems" is only recently taking off. In 1997, Dr. Steward Pickett and a handful of colleagues created the Baltimore Ecosystem Study, a long-term project to uncover how people, plants, animals and the environment all interact to create a new ecosystem in the Baltimore area. This talk will highlight some surprising and policy-relevant discoveries from nearly 20 years of research, and show how Baltimore fits into urbanization around the globe.