Evening Lecture: Ospreys on the Patuxent
Tuesday, March 21, 2017 -

7:00pm

-

8:00pm
Event Location
Schmidt Conference Center
Speaker: Greg Kearns, Patuxent River Park
Learn about the fascinating biology of ospreys, and how conservationists have helped them make a comeback in the Chesapeake.
Pre-registration Required
No
Event Details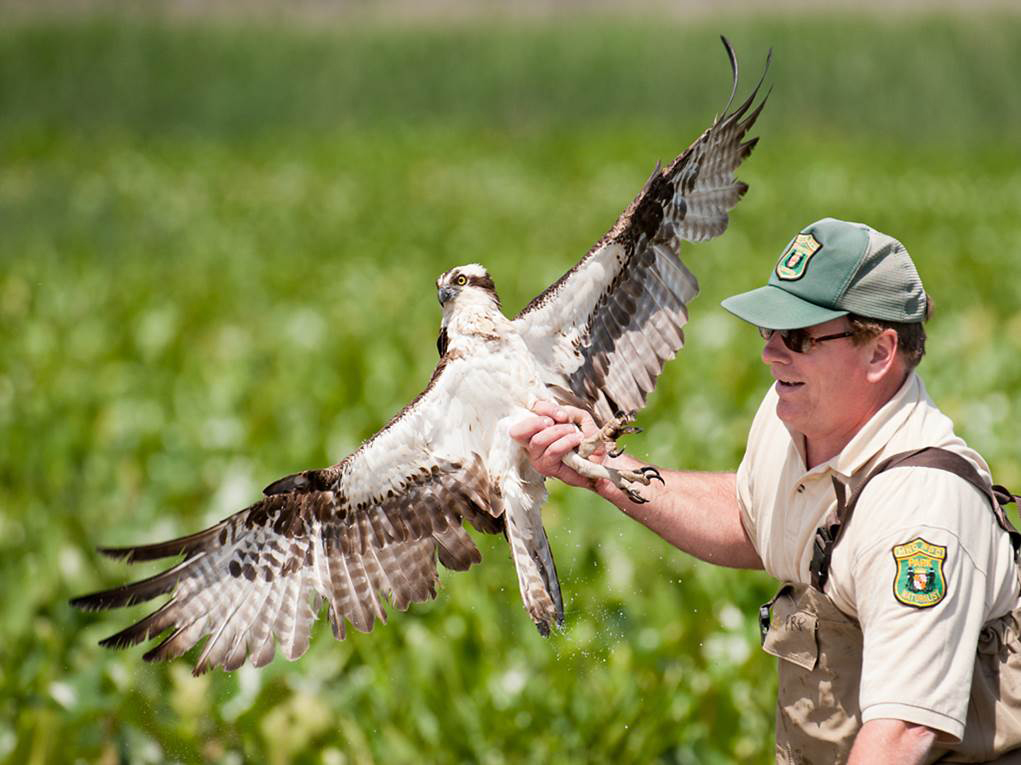 Join us to learn about Ospreys, the often-seen "fish hawk" of local rivers and the Chesapeake Bay, with Patuxent River Park naturalist Greg Kearns. Roughly one-fourth of the ospreys in the continental U.S. nest in Chesapeake Bay, but the birds suffered massive declines in the 1950s and 60s due to widespread use of pesticides like DDT. Kearns will discuss Osprey biology, his banding program with the public, reintroduction efforts, satellite tracking of osprey migrations and how this once-imperiled bird became a conservation success story.

Greg Kearns has been a naturalist with the Maryland National Capital Park & Planning Commission for over 30 years at Patuxent River Park in Croom, Md. He is also an accomplished photographer, expert birder, licensed bird bander and leader of eco-tours both here and abroad.  Greg was named Conservationist of the Year by the Maryland Dept. of Natural Resources in 2006 for his work on the restoration of the wild rice marshes in Maryland's Jug Bay, which has been recognized as one of the best wetland restorations in Maryland.  Jug Bay is a component of Maryland's Chesapeake Bay National Estuarine Research Reserve (CBNERR) under NOAA, and among the most beautiful natural areas in Prince George's County.