Virtual Field Trips & Talks

Even if you can't visit SERC in person, you can experience our virtual field trips and talks.  
SERC Summer Science Series for the Public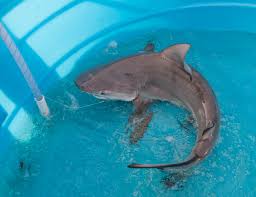 Are you looking for fun hands-on science for the summer? Join us for SERC's Summer Science Series. These classes for 8-12 year olds meet on Thursdays 10-11 am. You'll have a Zoom with our Educators and then a hands-on activity to do at home based on the class. Suggested activity supply list.
Cost: Flat rate of  $40 for all 4 classes, credit card only.

E-mail Karen McDonald (McDonaldK@si.edu) to register.
Interactive Virtual Field Trips for Schools & Groups (iVFTs)
Virtual field trips will bring SERC science into your classroom or home. All you need are:  
•
A reliable internet connection
•
A computer camera, microphone, and speakers
•
A projector (as needed)
•
The ability to do a Zoom conference or call-in
Days  iVFTs are offered: Tuesdays and Thursdays from 9 am-3 pm, other days on a case by case basis
Cost: $75/session (min) or $2.50/person for up to 30 people; $140 for 31-60 people (VFTs & iVFTs)
Bulk Discount: 15% off if you book 4 or more sessions
Tech Tens: For each virtual field trip you are allowed to pre-arrange a ten-minute technology check with our staff, or we can do it 10 minutes before your program. You can call in using our link and make sure that all technology is working properly. These are offered Tuesdays and Thursdays 9 am-3 pm.
Refunds: All program fees are non-refundable, but we will make every accommodation to reschedule when possible. 
Courses Available At This Time
Please keep checking back, we'll add new programs soon!
Introduction to SERC (60 min, 4th-Adult)
•
River Otters of the Chesapeake Bay (60 min, 3rd-Adult)
•
Plankton and Microscopes (50 min, 3rd-8th)
•
Biodiversity (50 min, 5th-12th)
To learn more, or to book your virtual field trips, please contact Karen McDonald (McDonaldK@si.edu).