Olympia oysters (Ostera lurida) are native to San Francisco Bay but their populations have been declining for the last 150 years. Scientists from SERC, and a number of other institutions have been working to restore the Olympia oyster populations in San Francisco Bay for over a decade! However, these efforts have been hampered by the intense predation by an invasive snail, the Atlantic oyster drill (Urosalpinx cinerea). These snails eat oysters, mussels, and barnacles.
We want to know where the Atlantic oyster drills are and how they move around so that we can chose restoration locations where the drills will cause fewer problems.
History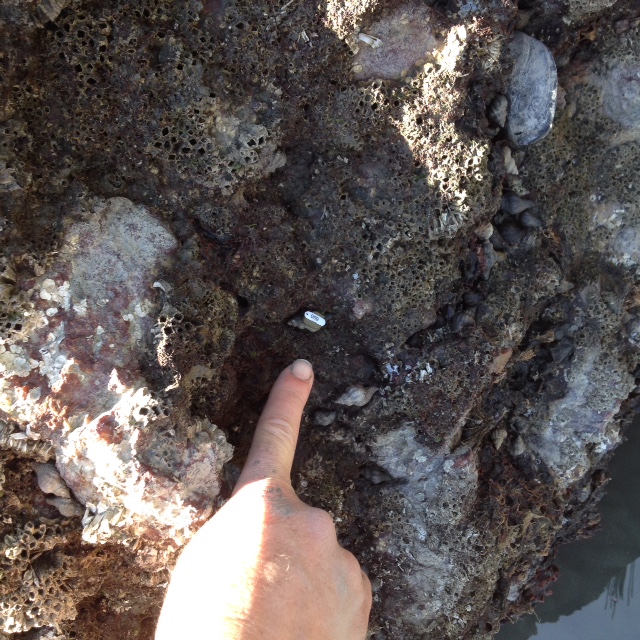 The Olympia oysters' population began declining around the time of the Gold Rush (mid 1800's). Following this increase of human presence, the oysters had to contend with overharvesting and pollution caused by gold mining. The Atlantic oyster drills are native to the East coast of the United States, and were likely introduced to the San Francisco Bay area in the late 1800's by Atlantic oyster shipment.
Want to get involved?
We are still developing this new project, but click here and check back soon for updates about getting involved!