The "What" and the "Why"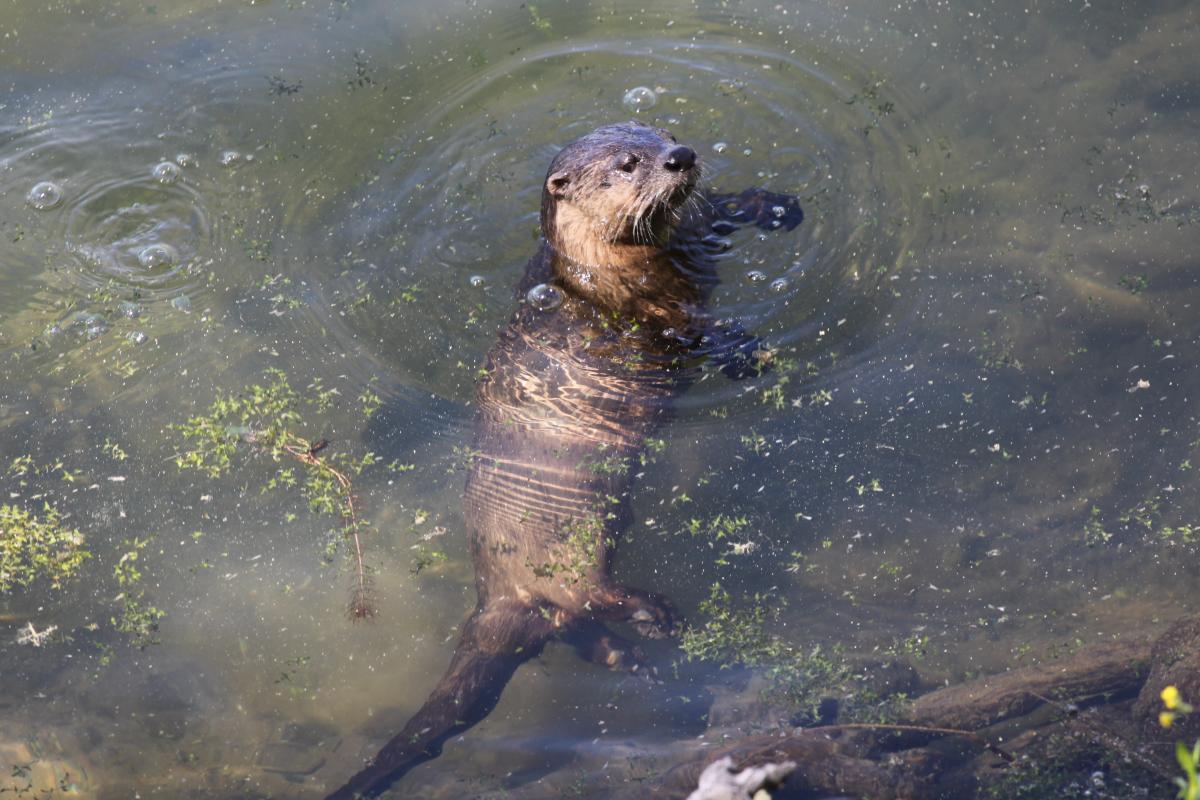 Why are researchers at the Smithsonian Environmental Research Center (SERC) interested in studying river otters?
North American River otters (Lontra candadensis) are the only species of otter found in the Chesapeake Bay.  They have never been studied in detail and little is known about how many there are, their diet, distribution, and the effects that humans have on the Bay populations. River otters are special because they are semi-aquatic, meaning they live life on both land and water. They need clean watersheds to thrive, and can potentially be an indicator species of water health. Scientists at SERC want to understand how the otter fits into the Bay's food web, what the otters are eating, how otters are affected by parasites, toxins, and pollutants in the environment.
The goal of our research is to develop a Chesapeake Bay Otter Alliance, or a coalition of researchers and citizen scientists from across the Smithsonian, local universities, and the Chesapeake Bay to study and educate the public about North American River otters in the Chesapeake Bay.
We are developing the Chesapeake Bay Otter Alliance (CBOA), including experts in river otter ecology (Thomas Serfass, Kelly Pearce) and genomics (Klaus Koepfli), parasite and disease ecology (Katrina Lohan, Anna Phillips), fisheries and estuarine ecology (Matthew Ogburn), veterinary medicine (Victoria Hall), education (Karen McDonald, SERC Education), and citizen science (Alison Cawood) from SERC, the Smithsonian's National Zoological Park, the Smithsonian's National Museum of Natural History, the Arundel Rivers Federation, Frostburg State University, Allegheny College, and private citizens.
Our specific objectives include: 1) mapping river otter presence and abundance in the Rhode, South, and West Rivers; 2) conducting diet and parasite analyses; 3) developing protocols for citizen science engagement; and 4) generating K-12 curriculum on river otter biology and ecology.