Bring the family for a paddle with hands-on stops on the Rhode River at the Smithsonian Environmental Research Center! We'll look for wildlife, talk about research, enjoy time outside on the Bay, and also stop for seining and oyster basket sorting. Bring a picnic lunch and eat before or after the paddle at our picnic area. Instructors will provide basic paddling instruction, life jackets, and canoes. We'll look for eagles, otters, muskrats, herons, and more. Children must be 8 years or older, and anyone 16 or younger must be accompanied by an adult.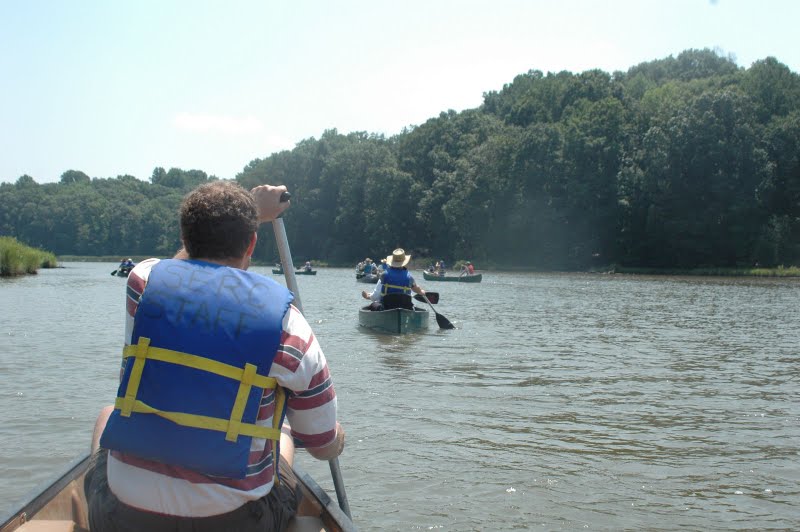 2020 Dates:
CANCELED - May 2nd at 9am - 12:30pm
CANCELED - June 20th at 12pm- 3:30pm
July 11th at 9am- 12pm
August 1st at 9am- 12pm
September 12th (after Science Saturday) at 12pm- 3:30pm
October 10th at 9am- 12pm
November 7th at 9am- 12pm
Cost is $20 for ages 13-Adult and $18 for ages 12 and younger.
Cash or check only.
To go on a SERC field trip you must:
Have at least one adult per two children
Bring a water bottle
Wear closed toed and backed shoes (no crocs or flip flops)
Bring sunscreen and insect repellent
**SERC guides reserve the right to move paddlers into different canoes for the safety of the group if needed.
QUESTIONS? Call (443) 482.2216.  SERC also offers group trips. If you're interested in a canoe trip for your group or organization then please call the number listed as well.