Chesapeake Music Festival
Saturday, September 14, 2019 -

2:00pm

-

6:00pm
Enjoy an afternoon of live music overlooking the Bay, in a festival of Chesapeake folk music! 
Cost: $20/car online; $30 at the gate. Parking is limited, so we highly recommend advance registration. Cash only for beer and tickets at gate.
Event Details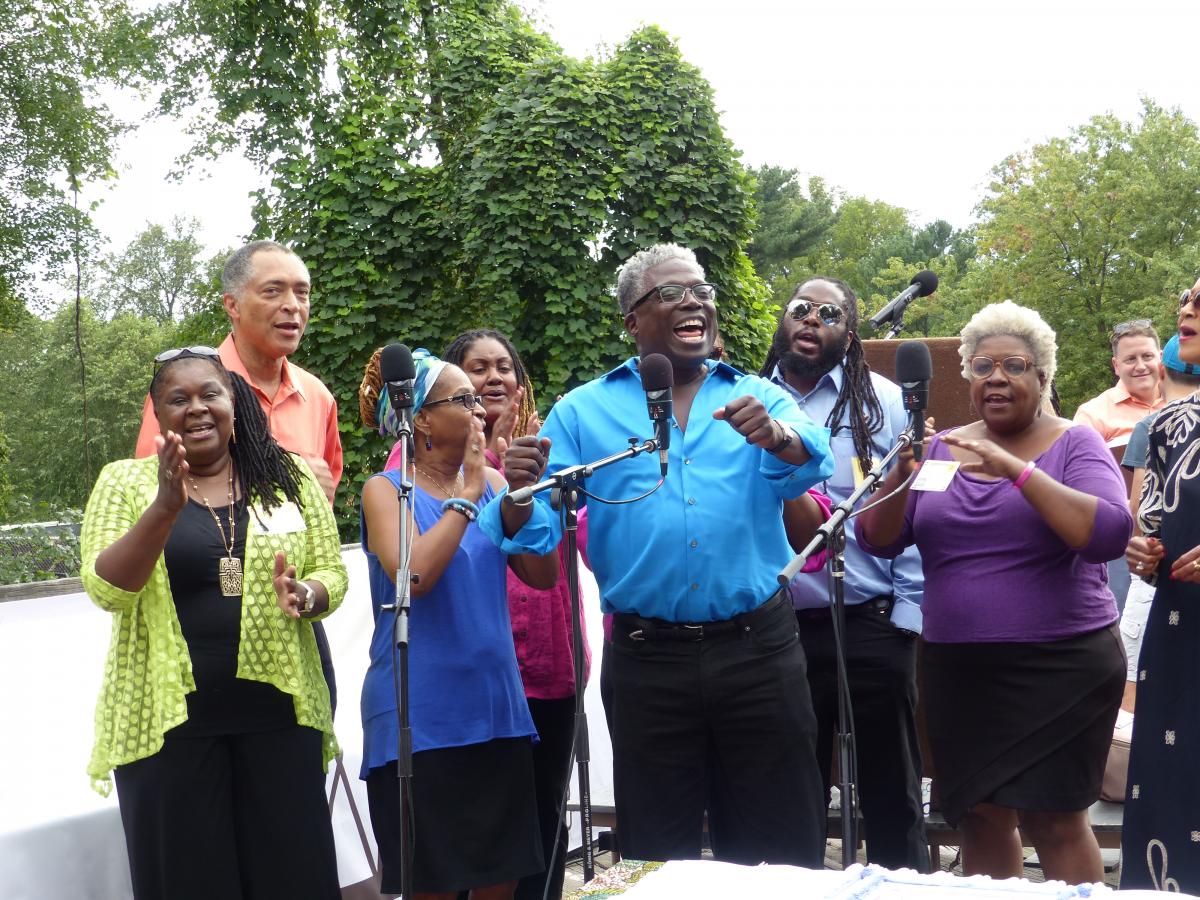 Washington Revels Jubilee Voices (Photo courtesy of Washington Revels)
Celebrate the Bay's rich musical heritage, in a festival dedicated to Chesapeake folk music! Enjoy songs and storytelling from local bands, while taking in the view from SERC's 18th-century mansion ruins overlooking the Bay. Live performances will be ongoing in two tents all afternoon: one main stage music tent, and one for sharing local history and stories. Food, beer and non-alcoholic beverages will be for sale. Because we're an active research site, sadly we can't accommodate any dogs except service animals. The festival takes place on a hill with a view of the Rhode River and Chesapeake Bay. Visitors are welcome to walk up to the festival or take a shuttle bus. The event will be held rain or shine; no refunds.
Music starts at 2pm. Gate opens at 1pm, and shuttle service from parking to the festival site begins at 1:30pm.
This is a zero-waste event, with composting and recycling throughout the festival. We encourage visitors to bring reusable water bottles and help us keep the festival sustainable!
Main Stage Music Tent Lineup:
2:00-2:40pm - Thelma and Erika Peterson
2:50-3:25pm - Magpie (Terry Leonino and Greg Artzner)
3:30-4:00pm - Jubilee Voices: Work Songs, Menhaden Songs, Sea  Chanteys, Georgia Sea Island Songs and Spirituals
4:15-4:55pm - Teresa Whitaker and Frank Schwartz
5:00-5:40pm - Rob van Sante and Janie Meneely
5:45-6:30pm - Jeff Holland and That West River Band
Chesapeake Songs and Stories Tent Lineup:
2:30-3:15pm - Don Shappelle and Don Sennett: Songs of the Susquehanna
3:15-4:00pm - Janice Marshall: The Wit & Wisdom of a Waterman's Wife
4:00-4:45pm - Thelma Peterson: Three  Centuries, Two Shores, One Bay: A Family's Heritage on the Chesapeake
4:45-5:15pm - Jubilee Voices
About the Performers:
All photos courtesy of the performers
Jeff Holland (left) with That West River Band
Jeff Holland with That West River Band - Jeff Holland's ties to the Chesapeake run deep: For his day job, he works as the West & Rhode Riverkeeper with Arundel Rivers Federation. In his spare time, he's helped co-found bands like Eastport Oyster Boys, and written dozens of humorous and soulful songs to inspire audiences to be better stewards of the Bay. His song "Back Creek Crab" was featured in the National Geographic documentary Chesapeake: The Great Shellfish Bay. He's also performed at the Smithsonian Folklife Festival, aboard schooners and on stages in the Chesapeake, Nova Scotia, Ireland and Estonia. For the Chesapeake Music Festival, he'll team up with That West River Band, a group that performs a mix of blues, jazz, roots rock and swamp music. (https://www.facebook.com/ThatWestRiverBand/)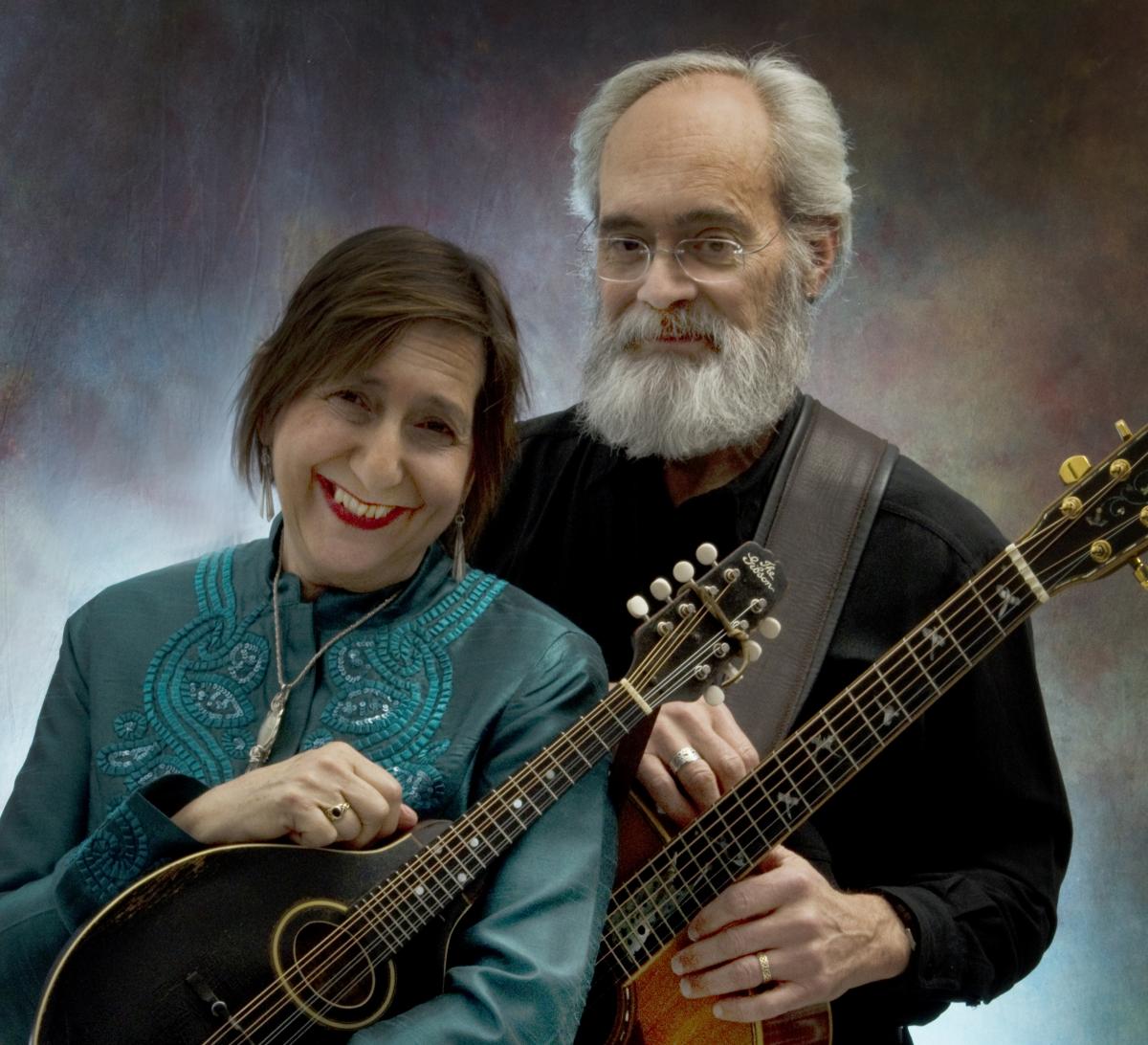 Terry Leonino and Greg Artzner
Magpie (Terry Leonino and Greg Artzner) - Terry Leonino and Greg Artzner have been performing together for 46 years, lacing themes of environmental protection and social justice into their music from the beginning. Over the decades, they've sung at civil rights and environmental concerts around the country, including a Harpers Ferry Earth Day performance in 1998, where their anthem "We Belong to the Earth" followed a speech from President Clinton. In 2004, Magpie received the John Denver Memorial Award for environmental activism through music. Magpie's songs range from vintage blues, swing, country, folk classics, contemporary and traditional. (www.magpiemusic.com)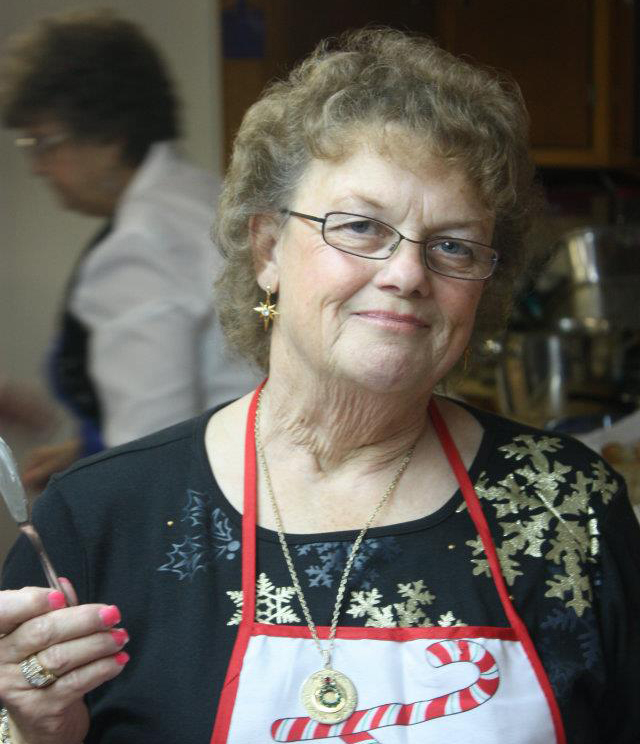 Janice Marshall
Janice Marshall - Janice Marshall, a sixth-generation Smith Islander, was born in the community of Tylerton on Smith Island. As a waterman's daughter, wife and mother, she has spent much of her life sorting soft shells and picking hard crabs. Marshall is deeply connected to the traditional lifeways of Smith Island, including crab picking and the famous Smith Island cake. She is an experienced demonstrator and speaker who can engage an audience while teaching them about a way of life that may be entirely unknown to them.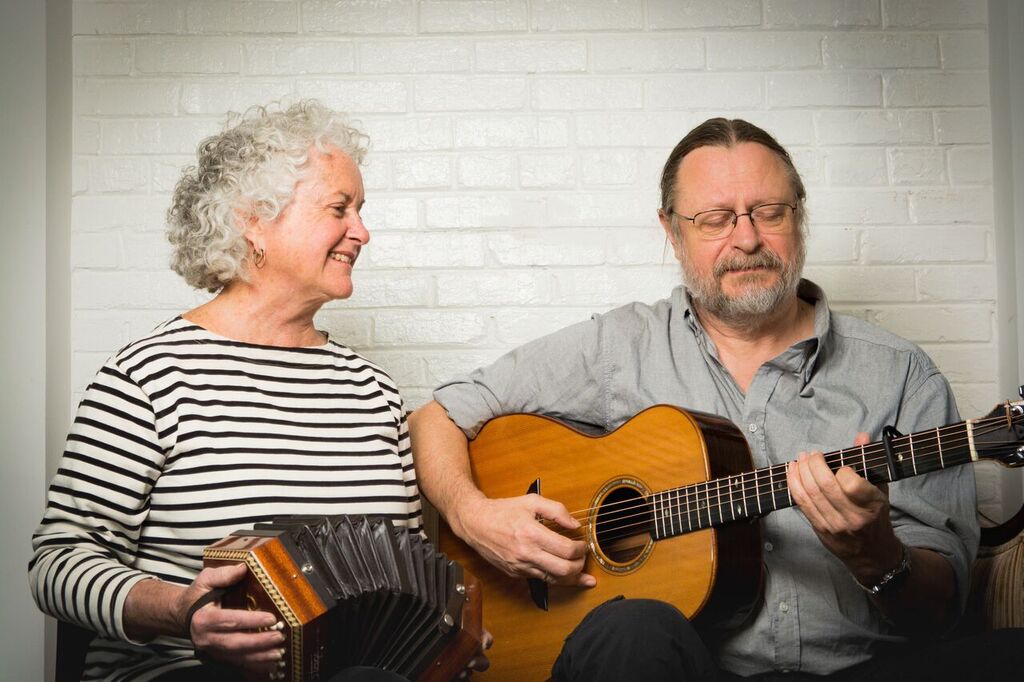 Janie Meneely and Rob van Sante
Janie Meneely and Rob van Sante - Singer/songwriter Janie Meneely was born and raised on the Chesapeake Bay. Her music captures the raucous ruminations of ne'er-do-well charter captains who encounter mermaids as well as more thoughtful ballads about the people who make a living "working" the water. Her songs often evoke the woman's perspective on the maritime industry. She is partnered with Dutch-born guitarist and singer Rob van Sante, who lends his knack for melodies and flair for harmony to Meneely's compositions. Rob draws deep from the well of traditional music, adding his virtuoso guitar as accompaniment or offering spellbinding a cappella renditions of gems he's collected during a lifetime of performing around the world. (www.janiemeneely.com)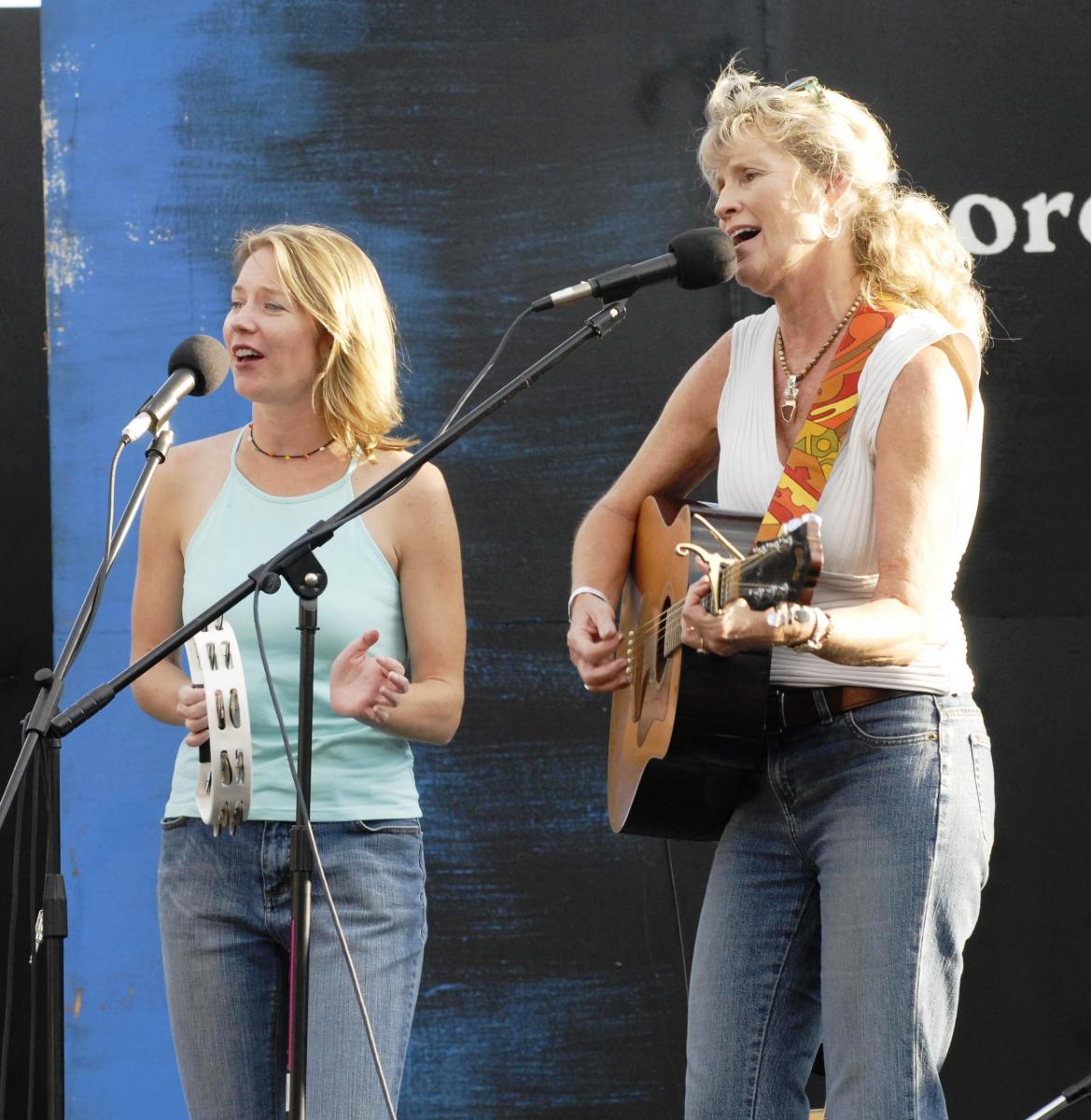 Erika Peterson (left) and Thelma Peterson (right)
Thelma and Erika Peterson - This mother-daughter duo hails from Machipongo, on Virginia's Eastern Shore. They started singing together when Erika was just five years old. In addition to songwriting, Thelma also works as a professional painter with a specialty in environmental and conservation-themed art. Thelma's original songs, like her paintings, reflect the landscapes, wildlife, seascapes and people of the Eastern Shore, and often highlight the rich history and culture of this area. (http://www.thelmapeterson.com/)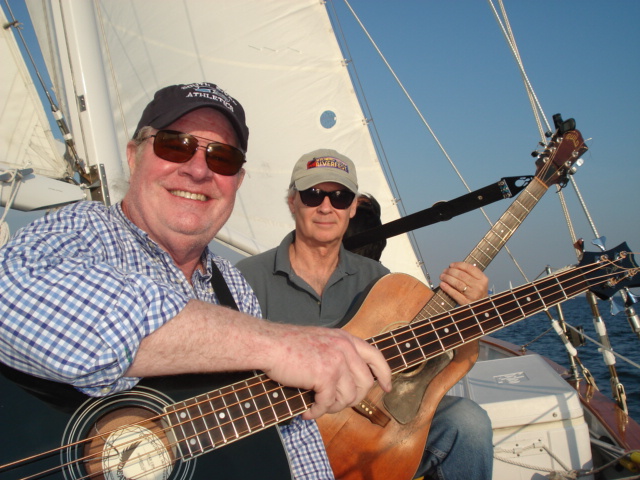 Don Sennett (left) and Don Shappelle (right).
Don Shappelle and Don Sennett - Don Shappelle is a singer, songwriter and guitarist who lives on the banks of the Susquehanna River. His homespun songs are evocative of his mentor, the late Pete Seeger. A staunch supporter of Chesapeake Bay cleanup efforts, Shappelle laces his songs with the beauty and magic of the Bay shore. Don Sennett will join him on vocals and bass guitar. The two have been heard harmonizing together on the schooner Woodwind in Annapolis, and as part of the band Don Shappelle and the Pick-Ups. (www.donshappellemusic.com)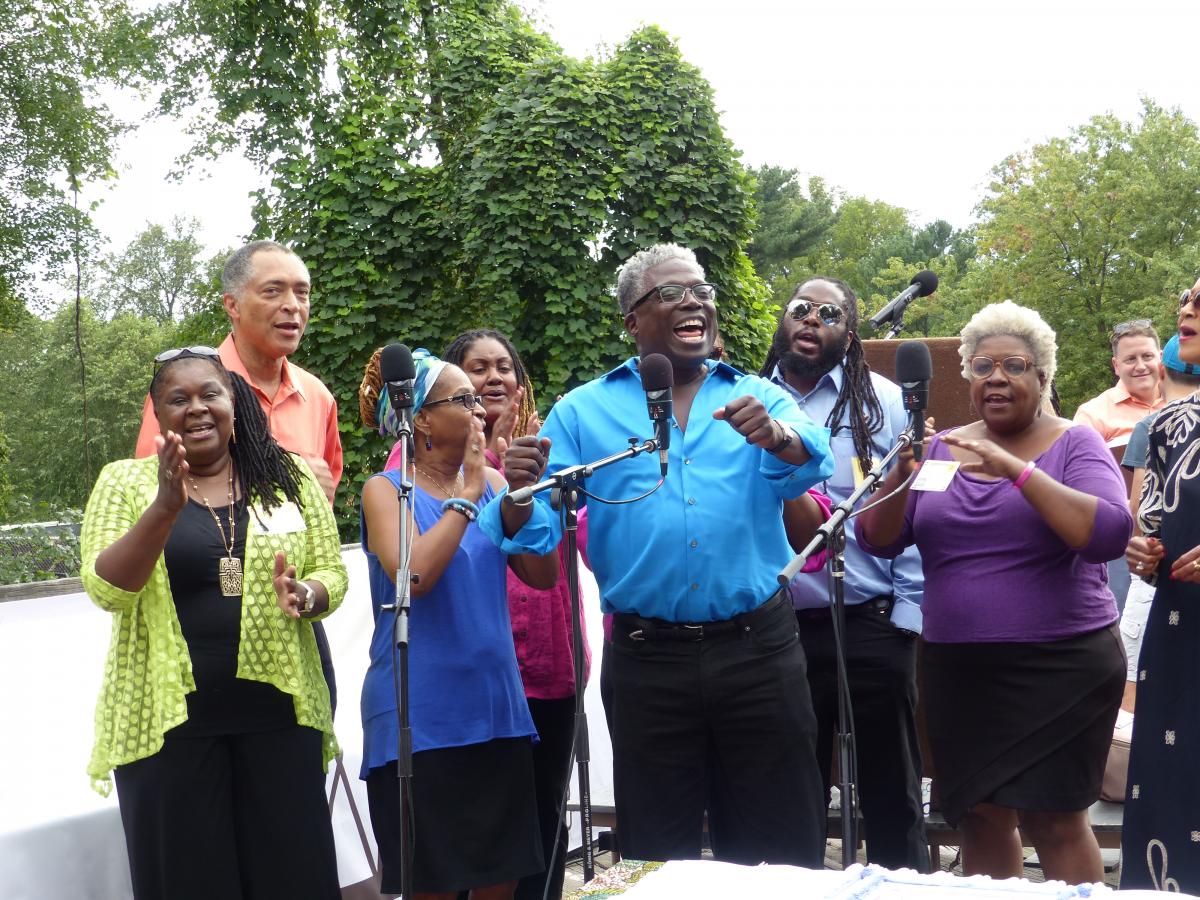 Washington Revels Jubilee Voices
Washington Revels Jubilee Voices - Since 2010, the Washington Revels Jubilee Voices have been using the power of music to preserve African American history and traditions. Through a cappella singing and spoken word, its members present songs and stories of struggle and perseverance, trials and triumphs. Performances have especially honored local area heritage sites, Black History Month events, and Montgomery County Heritage Days. Recent appearances include the National Park Service's Frederick Douglass Bicentennial Birthday Celebration and the National Museum of African American History and Culture's Congressional Night.  (http://revelsdc.org/ensembles/jubilee-voices/)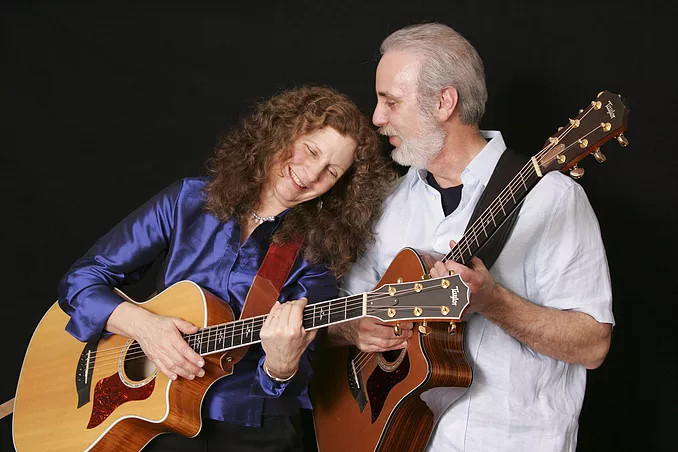 Teresa Whitaker and Frank Schwartz
Teresa Whitaker and Frank Schwartz - Frank Schwartz and Teresa Whitaker offer a compelling mix of Bay songs and spoken-word stories that focus on our interaction with the natural world. Riveting performers in their own right, they also carry with them the legacy of the late Tom Wisner, the Bard of the Bay, with whom they performed extensively, appearing on several of his albums. Frank was also a founding member of the Irish folk rock band O'Malley's March. With Frank playing guitar and Teresa adding percussion and (sometimes) harp, the two present songs that sparkle like the rivers they sing about. (www.teresawhitaker.com; www.frankschwartz.com)
This event is part of the Smithsonian Year of Music, in partnership with the Arundel Rivers Federation. Thanks to all our sponsors! 
Principal Eco-Sponsors:
| | | | | | |
| --- | --- | --- | --- | --- | --- |
| | | | | | |
Major Eco-Sponsors:
Eco-Sponsors: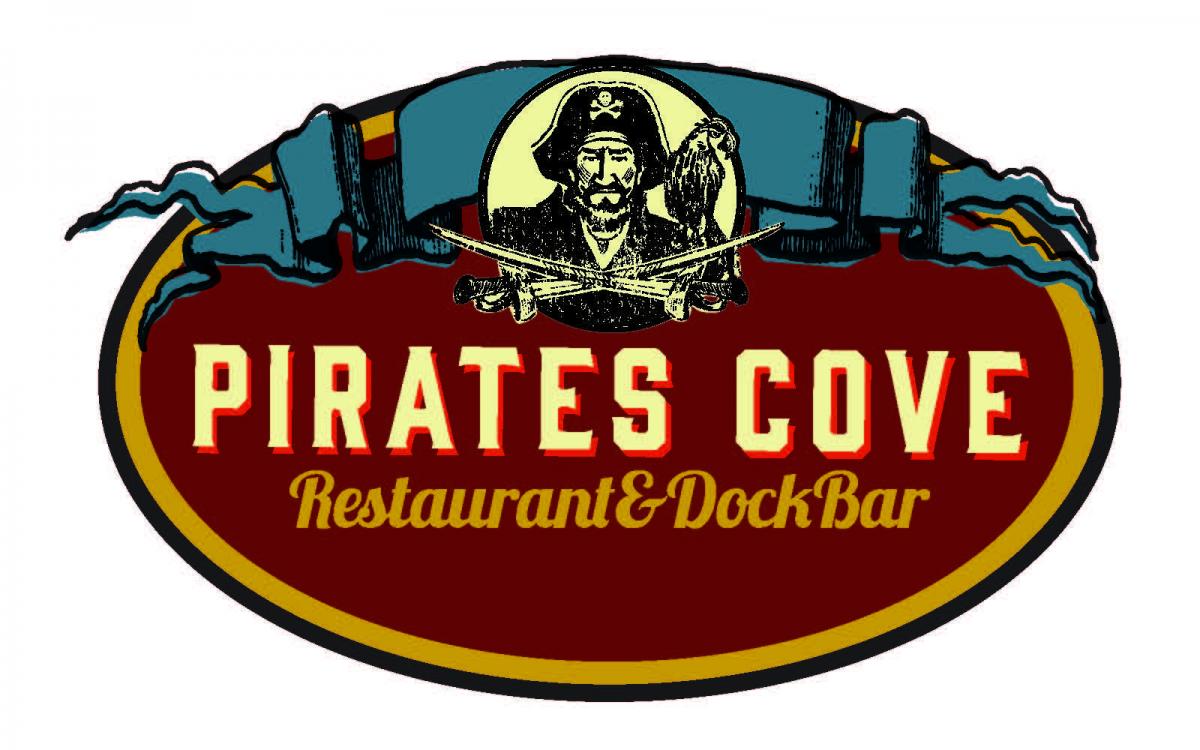 Michael and Debbie Wagener