Volunteer as a SERC Docent!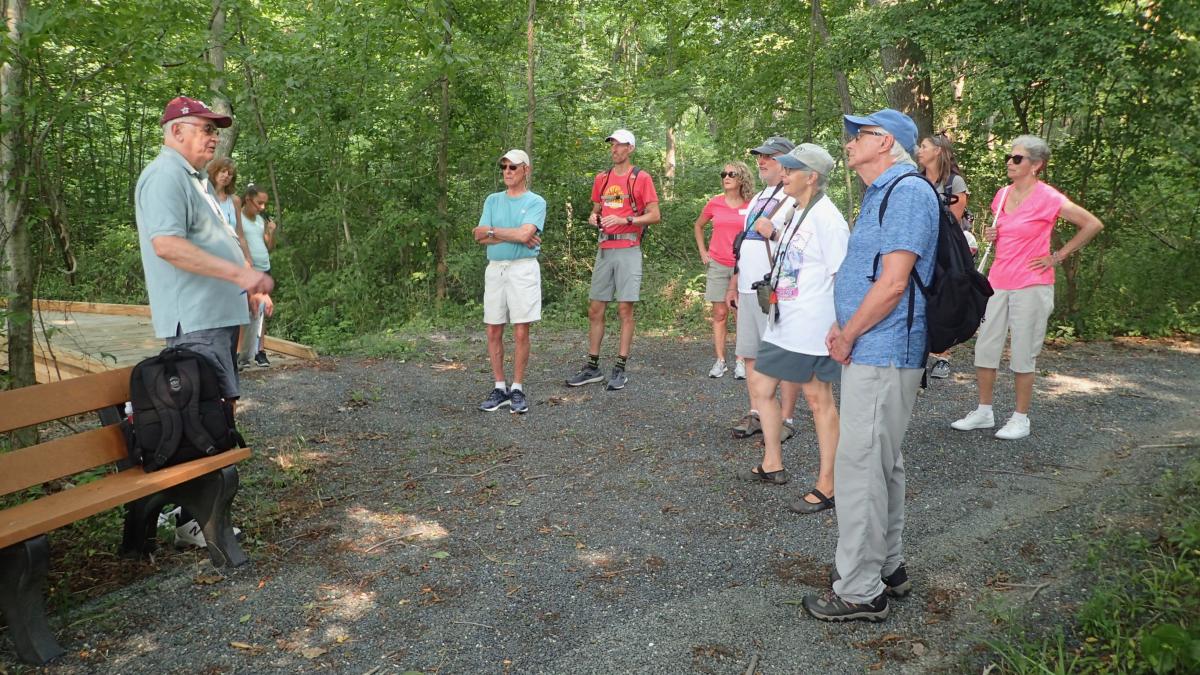 SERC public hiking tour. (Photo: Michael Osman)
An exciting chance to be involved with the Smithsonian Environmental Research Center! If you're an active person who is passionate about the environment, loves nature and the outdoors, and would relish the chance to participate in a vibrant volunteer program, this is a wonderful opportunity! Our public tour program is looking for individuals to lead tours and share SERC science with the public. Docents walk about one mile with our visitors along one of our waterside trails, introduce SERC and our exciting research on climate change, coastal ecosystems, and more. Our docents often have opportunities to interact with leading environmental scientists and gain behind-the-scenes glimpses into our world-class research and experiments.
Requirements:
Approx. 3-4 hours of standard SI volunteer training.
Approx. 24 hours of training in SERC science and mission.
A federal background check/fingerprinting.
Comfortable with nature and the outdoors and at ease in dealing with the public.
The ability to hike and stand on uneven dirt paths for up to 2 hours.
A love of science and a great attitude!
We ask that docents participate in at least 2 tours per month (with flexible scheduling) and take initiative in additional learning opportunities. Each tour lasts approximately an hour and a half and runs from late spring through mid-autumn. Typically, there are two 90 minute tours per week on Wednesday and Saturday mornings from 9:30-11am or from 10-11:30am.
Tours are limited to groups of 10. Docents also participate in special tours with private groups, pending availability.
For more information, please contact Sarah Wade, WadeS@si.edu|443.482.2412
The Smithsonian Environmental Research Center (SERC) provides science-based knowledge to meet the environmental challenges of the 21st century. SERC is a recognized leader in research on coastal ecosystems—where the land meets the sea—to inform real-world decisions for wise policies, best business practices, and a sustainable planet. 
Thank you for your support of SERC!