Chesapeake Water Watch
Help our scientists collect water quality data in the Chesapeake Bay!
The Chesapeake Water Watch is a joint project between SERC and CCNY. Our researchers are developing new ways to assess water quality in the Chesapeake Bay. We are partnering with Riverkeepers and individuals collecting data with simple-to-use scientific equipment and applications on their smartphones. The information collected will help researchers understand the extent to which we can use satellite data to monitor water quality data from space. This will not only help to assess the health of Chesapeake Bay but eventually of coastal waters around the world! 
If you want to receive updates on announcements, results, and training opportunities for the project, sign up for our mailing list or go to our "Get Involved" page to find out more ways to participate in the project!
Chesapeake Water Watch is made possible by the NASA Citizen Science for Earth Systems Program (CSEWSP), find out more about citizen science and volunteering at NASA.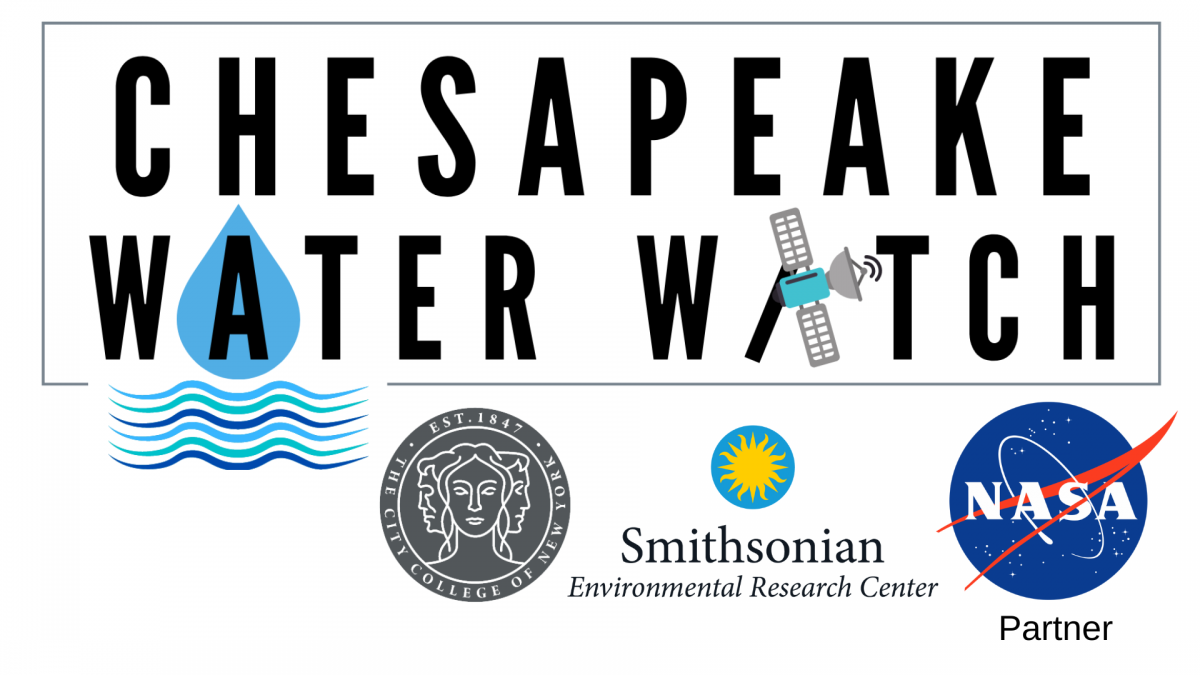 The "What" and the "Why"
What we are trying to learn?
We are aiming to improve how effective satellites are at monitoring the health of Chesapeake Bay by comparing information collected from satellites with information collected by researchers and citizen scientists on the ground. Right now, NASA's cutting-edge satellites, provide a unique capability to capture water quality changes in areas that are economically and environmentally important. However, the satellites require measurements collected on the ground to verify the information from the satellites.
Why is this important?
Citizen science can provide a powerful framework for understanding earth systems (Lee et al 2020). Water quality monitoring programs have been among the longest-running and most successful citizen science programs in the United States (US) (Compas and Wade, 2018). There is a long history of public engagement in water quality monitoring in fresh and coastal ecosystems, with volunteer collected data being used as part of monitoring for the US Clean Water Act (Jollymore et al 2017). However, water quality monitoring programs are distributed unequally around the Chesapeake Bay region and some areas lack the capacity to take on large scale monitoring projects or are difficult to access by volunteers. Therefore, this is where remote sensing has enormous potential to fill in these gaps. Having satellites monitor water quality would give researchers an overall picture about things like chlorophyll a, water clarity, and colored dissolved organic matter rather than certain points of these data collected on the ground by researchers and volunteers. These large-scale datasets from satellites would provide a greater understanding of the overall environmental conditions to support aquatic life, and economic and recreational activity. However, citizen scientists are important in ground truthing and adjusting the algorithms to be more effective and raising awareness about NASA and the projects it provides in understanding Earth's changing environment. 
Citations:
Compas, E. D., and S. Wade 2018. Testing the Waters: A Demonstration of a Novel Water Quality Mapping System for Citizen Science Groups, Citizen Science: Theory  and Practice, 3(2), 6, doi:10.5334/cstp.124.
 
Lee, K. A., J. R. Lee, and P. Bell 2020. A review of Citizen Science within the Earth Sciences: potential benefits and obstacles, Proceedings of the Geologists' Association, doi:10.1016/j.pgeola.2020.07.010.
 
Jollymore, A., M. J. Haines, T. Satterfield, and M. S. Johnson 2017. Citizen science for water quality monitoring: Data implications of citizen perspectives, J. Environ. Manage., 200, 456-467, doi:10.1016/j.jenvman.2017.05.083.
Methods
Methods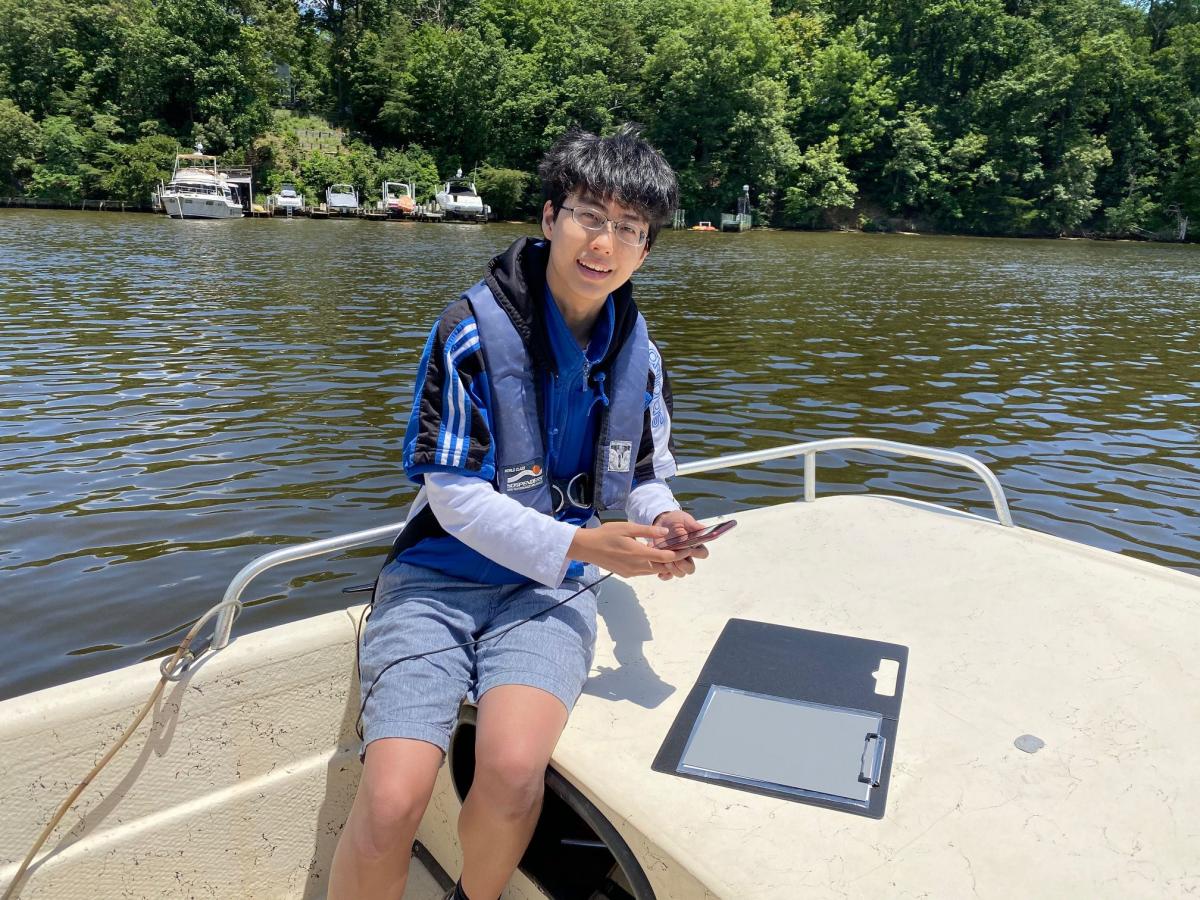 To have water quality comparisons from satellite images and on the ground be the most accurate, citizen scientists and researchers collect data on days that satellites pass over the Chesapeake Bay. On the days that satellites pass over, researchers and citizen scientists are collecting and comparing data in 3 main ways: 
1. We have volunteers collect data using the Hydrocolor App. This app analyzes three different photos taken in the field and gives our researchers measurements about turbidity and reflectance.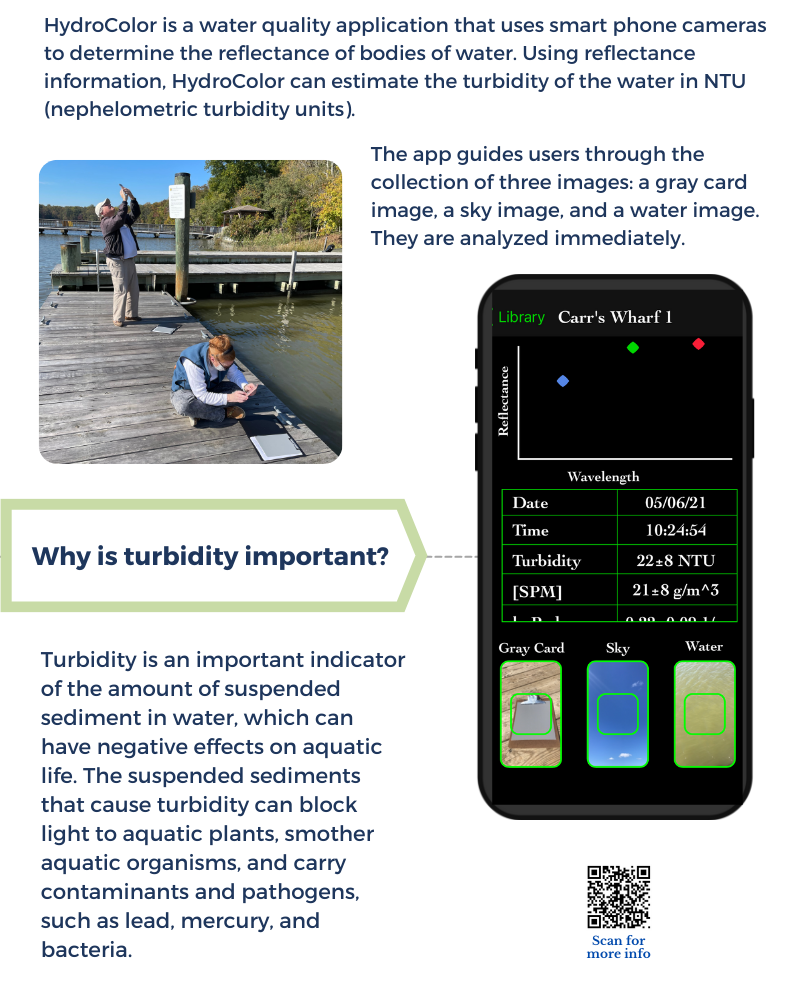 2. We also have volunteers collecting water samples and other environmental data that they collect in the field.  The water samples are analyzed on shore using simple scientific instruments that detect chlorophyll, turbidity and dissolved organic matter. 
3. We also periodically conduct validation exercises in which water samples are both analyzed by simple instruments as well as standard laboratory methods (the latter performed by project staff). 
All three of these methods are then analyzed and compared to determine accuracy of satellite data collecting the same information from space!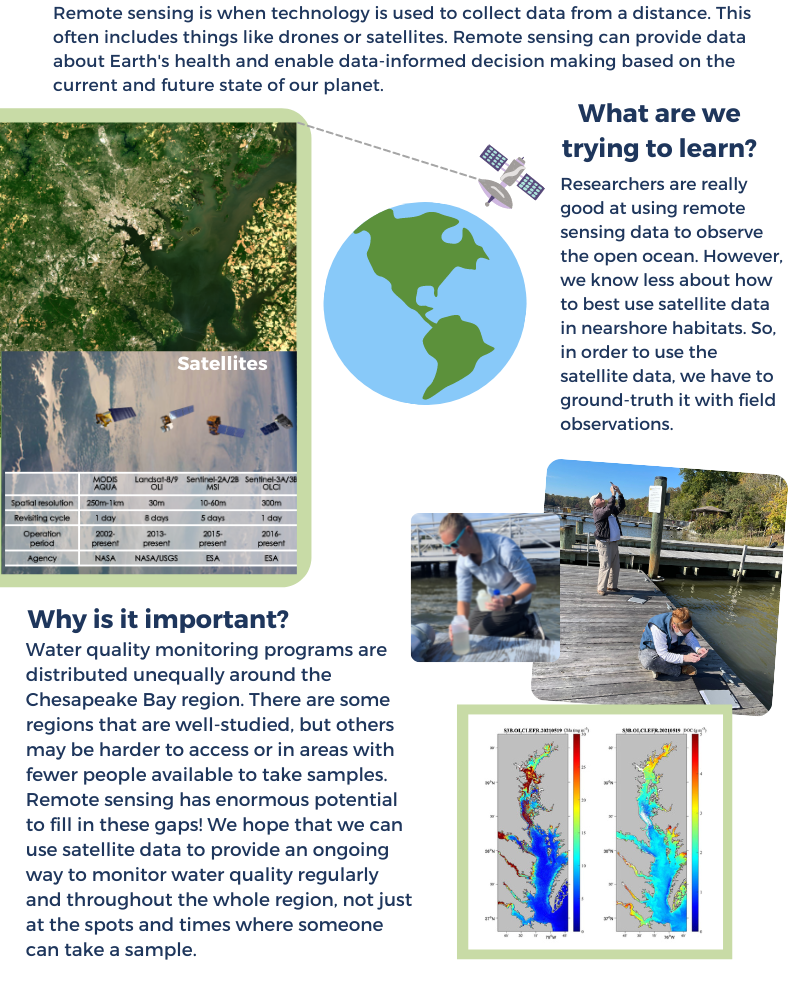 Chesapeake Water Watch: Most Up-to-Date Protocols
Data
Data Collected by Volunteers
Data collected by citizen scientists is crucial for our project. Citizen scientists can help by collecting data from lots of places around the Bay. We'll use the data to  ground truth and optimize the algorithms that we use to process the satellite data. Having lots of samples from lots of places allows us to have the best possible data to do this. Check out where data is being collected HERE.
Satellite Data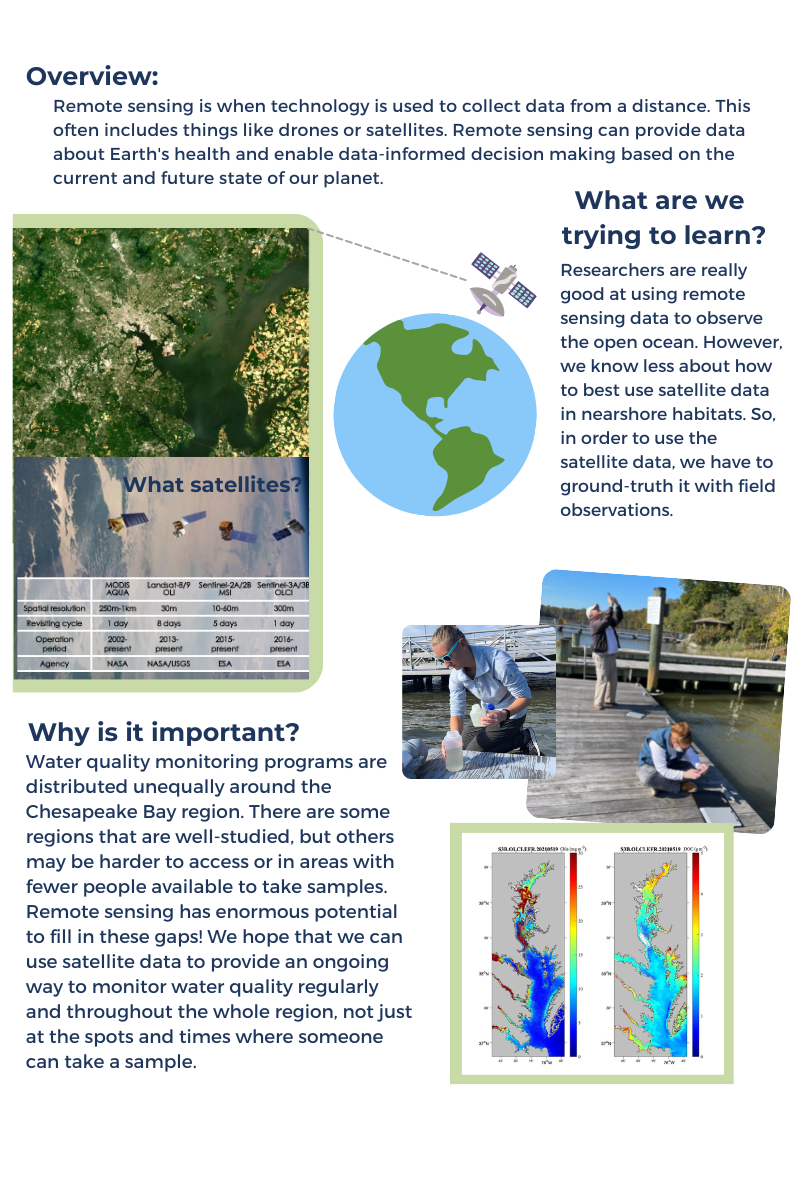 Get Involved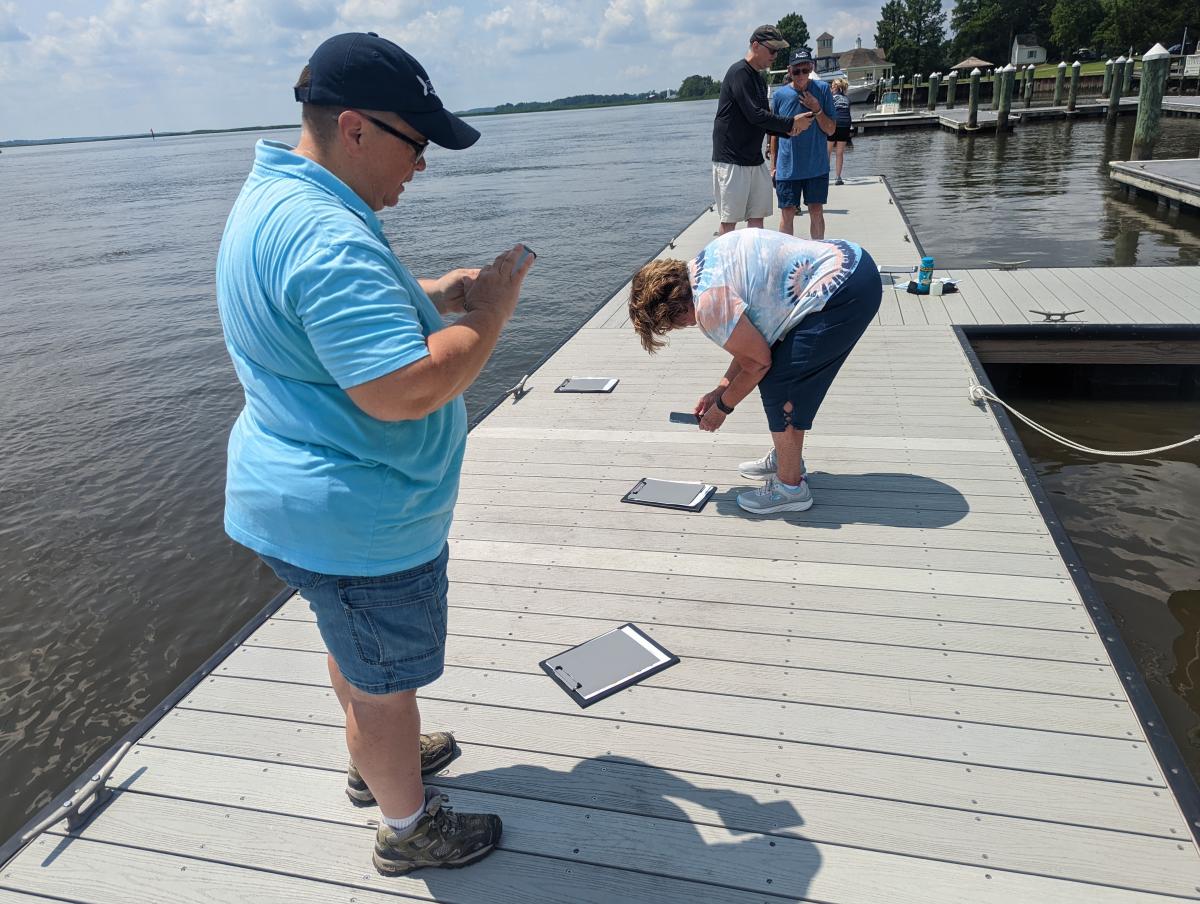 Download
Do you have a smartphone?
Do you have access to a location 100 feet from the shore?
Do you want to help NASA optimize its satellite algorithms?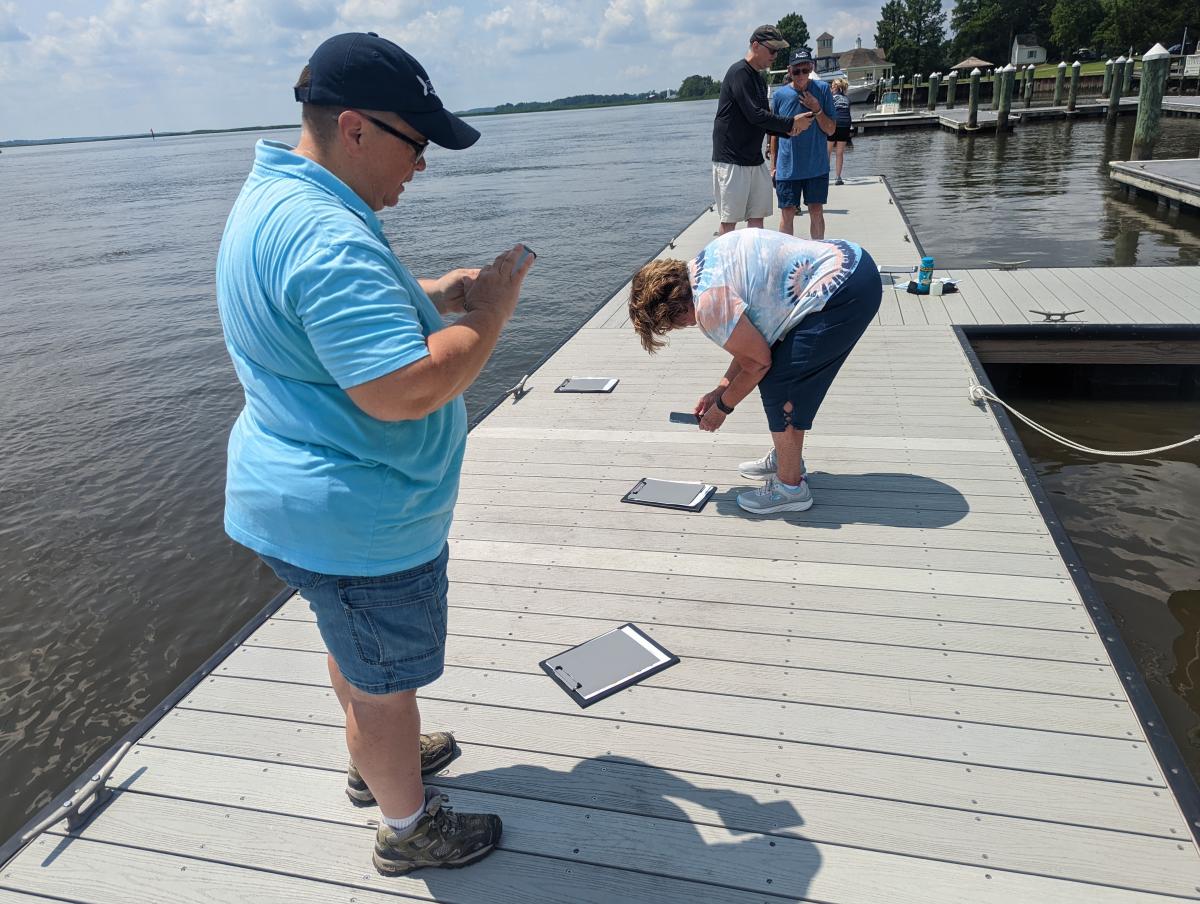 Ways to Get Involved: 
Get trained and start collecting data!
Sign up for our newsletter - the best way to receive updates, results, and learn about training opportunities for the project is to sign up for our email list!
Reach out to the CWW Program Specialist, Shelby Brown, to inquire about other ways to get involved!
CWW Virtual Training Sign Up
Sign Up for the CWW Mailing List
The best way to receive updates, results, and learn about training opportunities for the project is to sign up for our email list! If you have any questions contact Shelby Brown at brownsh@si.edu.
Tips for Data Collection
For more questions please contact program specialist Shelby Brown at brownsh@si.edu. 
FAQs when collecting data using the HydroColor App:
What is the best day to collect data?
Ideally, on clear sky days when satellites overpass, however, collecting data any day is very helpful.
Sentinel3 overpasses occur approximately daily but can only be compared to readings that are taken at least  ¼ mile from land, which generally limits locations to the middle of larger rivers and the main bay.
What is the best time of day to collect data?
The best time on Landsat8 or Sentinel2 overpass days is around the time these satellites pass over which is around 11 AM standard time or 12 PM daylight time.
For Sentinel3, making measurements well offshore (at least ¼ mile from land), the overpass time is 10 AM standard time or 11 AM daylight time.  Measurements +/- 1 hour from these overpass times will generally still be relevant whatever the conditions and if conditions are calm and stable (no big storms or storm tides) any time within the daily observation window is fine.
The daily observation window varies seasonally, the consideration is that the sun is high enough in the sky to avoid direct reflection from the water, I.e.

9 am – 3 pm, November to early March (before daylight savings)
10 am – 4 pm, March (after daylight savings) OR October 9 am – 5 pm, April to September

Around the summer solstice (June 21), observations around 1 PM (solar noon in Daylight time) can experience problems when particles in the water scatter sunlight from the near vertical rays of the sun. This will cause highly variable readings, in which case avoid the one hour period around 1 PM.  
Can I retake a photo for the gray card, sky, or water?
Yes, you click on the thumbnail outside the capture frame in the main menu (the one that shows all three pictures).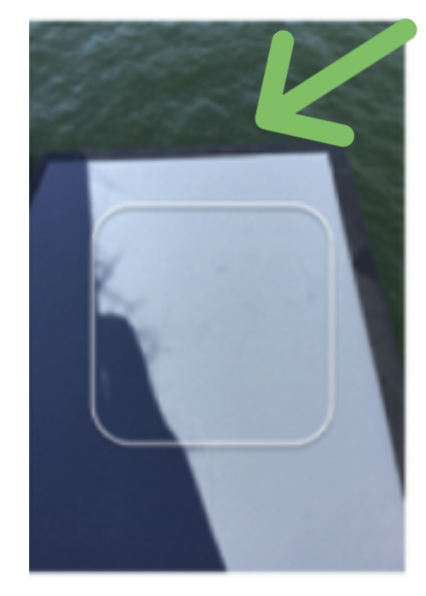 How do I get the best GPS accuracy on the iPhone?
First, click "Get GPS Fix". Then zoom in on location map in and make sure the "pin" is at an appropriate position.  If it looks off, press again "Get GPS Fix".  Re-check your position. You may need to do this each time you start a new (replicate) collection series.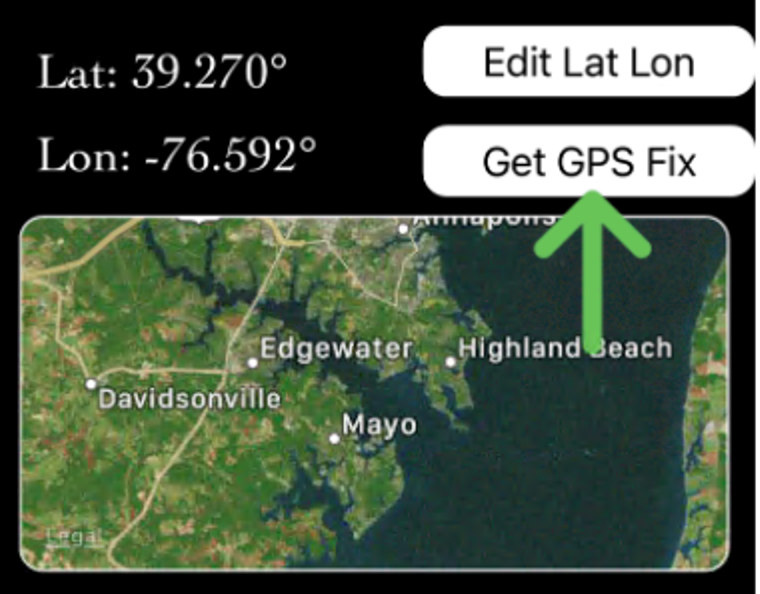 How do I sign up for a Fieldscope account?
How do I enter data?
Why is my data entry missing a date or time when I collected data?
Make sure you click OK after choosing your data entry time. If you do not click OK, your information will not be saved.
How do I edit my data entry? I forgot something or I entered information incorrectly.
How do I delete data entries? 
Click "Data" from the top menu.
Make sure you are looking at the data you entered in "table" form.
Click on the data entry you would like to remove. A side menu should appear.
In the side menu that appeared, there is a "Review" button, click that.
A box will appear that says "Leave a note for the project managers on why this data needs to be reviewed." Enter the reasoning why this data should be deleted or removed. 
Click submit. The project managers will review and delete the data entry if they feel it's necessary.
Project Team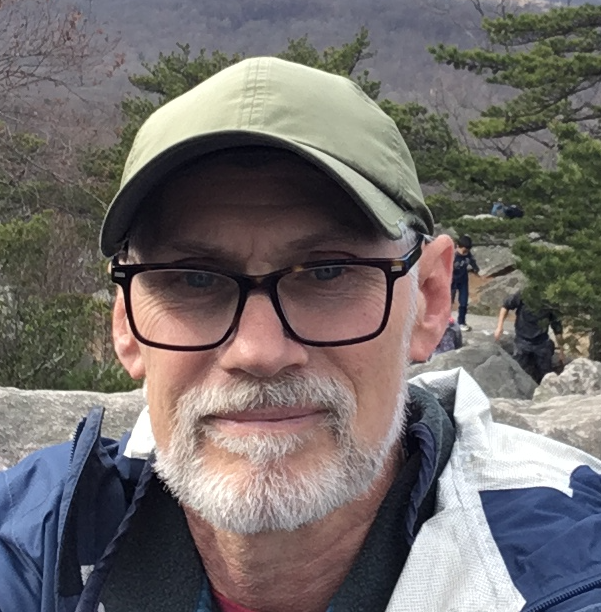 Patrick Neale has been a research scientist at Smithsonian Environmental Research Center since 1993 supervising the Photobiology and Solar Radiation laboratory. His research focuses on the effects of sunlight, especially ultraviolet radiation, on aquatic ecosystems. Neale received a B.A. in Environmental Studies from SUNY Purchase College, M.A. in statistics at Columbia University and Ph.D. in aquatic ecology at the University of California, Davis.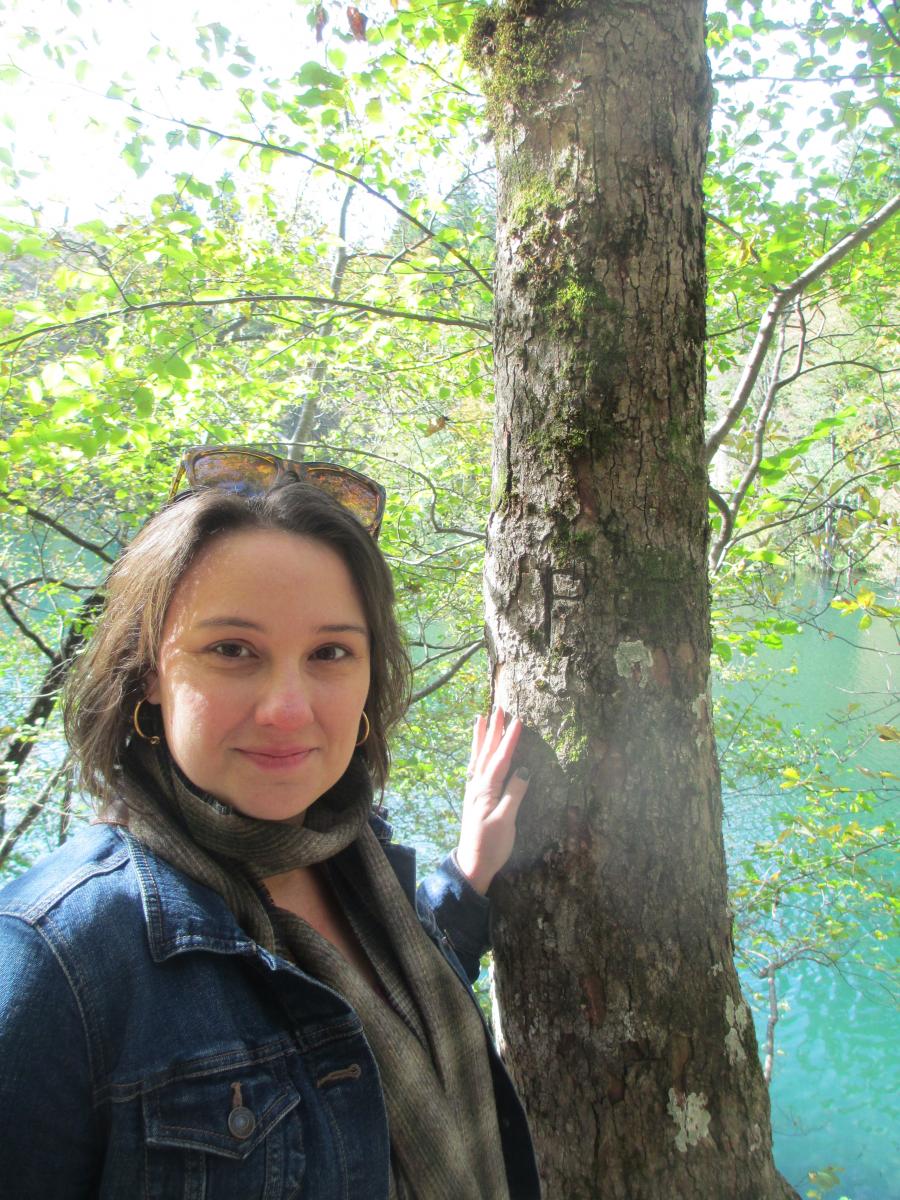 Dr. Alison Cawood is the Director of Public Engagement at the Smithsonian Environmental Research Center (SERC). In this role, she oversees SERC's environmental education, citizen science, and professional training programs, and works to make SERC science relevant and accessible to a wide range of audiences. Alison earned her Ph.D. in Oceanography from Scripps Institution of Oceanography, University of California, San Diego. She earned bachelors' degrees in Marine Biology and Hispanic Studies from the College of Charleston.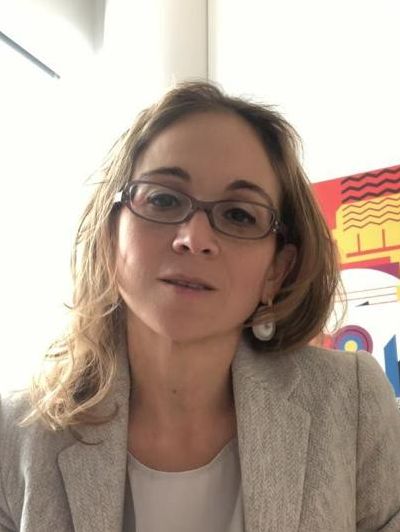 Maria Tzortziou (Project Institutional PI) is a Professor of Environmental Sciences supervising the the Bio-Optics laboratory at the Center for Discovery and Innovation of The City College of New York, and Research Scientist at NASA Goddard Space Flight Center. Her research integrates multidisciplinary datasets, satellite remote sensing observations, and ecosystem models to provide mechanistic insights into the impacts of human and environmental pressures on air- and water-qualty, biogeochemical cycles, and ecological processes along the continuum of inland, coastal, and open ocean ecosystems. Tzortziou serves as the Deputy Program Applications Lead for NASA's PACE (Plankton, Aerosol, Cloud, ocean Ecosystem) mission. She is a Science Team Member and the Applied Science Point of Contact for NASA's first geostationary Ocean Color instrument: GLIMR (Geostationary Littoral Imaging and Monitoring Radiometer).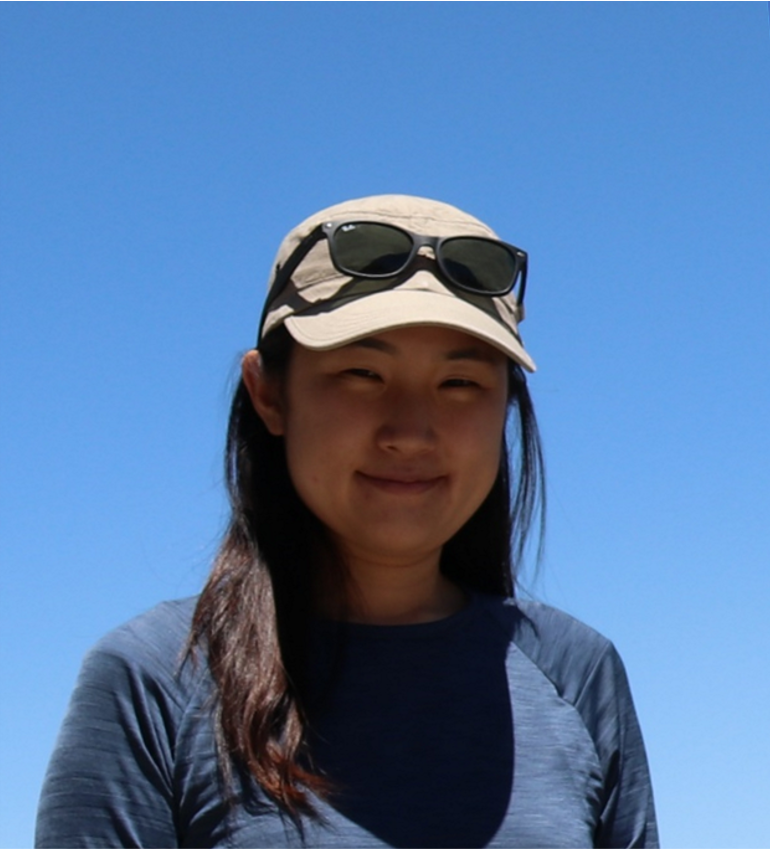 Minsun Lee is an oceanographer with a strong interest in understanding how physical and biological processes influence water quality parameters and hazardous coastal events. She did her master and PhD in physical oceanography at Seoul National University in South Korea. Most recently, she was a postdoc at Hopkins Marine Station of Stanford University studying a harmful algal bloom event in California region. Lee's past works focused on detecting and understanding spatial and temporal variability of water quality parameters like suspended sediment, oil spill, red tide combining spectral analysis of satellite imagery, field data collection, and machine learning. Now she is interested in using similar approaches to better understand how future climate changes would affect phytoplankton dynamics and harmful algal blooms globally.
Partner Organizations
We would like to thank all of our partner organizations, for which our work would not be possible!
Project Annual Updates
Thank you for your interest in our project! If you have any questions, please contact Pat Neale at NealeP@si.edu
Project Overview and Initial Results by Pat Neale and Beth Paquette (SERC Volunteer)
Remote Sensing and Results by Maria Tzortziou and Min-sun Lee
Citizen Science Involvement by Alison Cawood and Cosette Larash
Plans for 2022 and beyond by Pat Neale