Meet Pepper!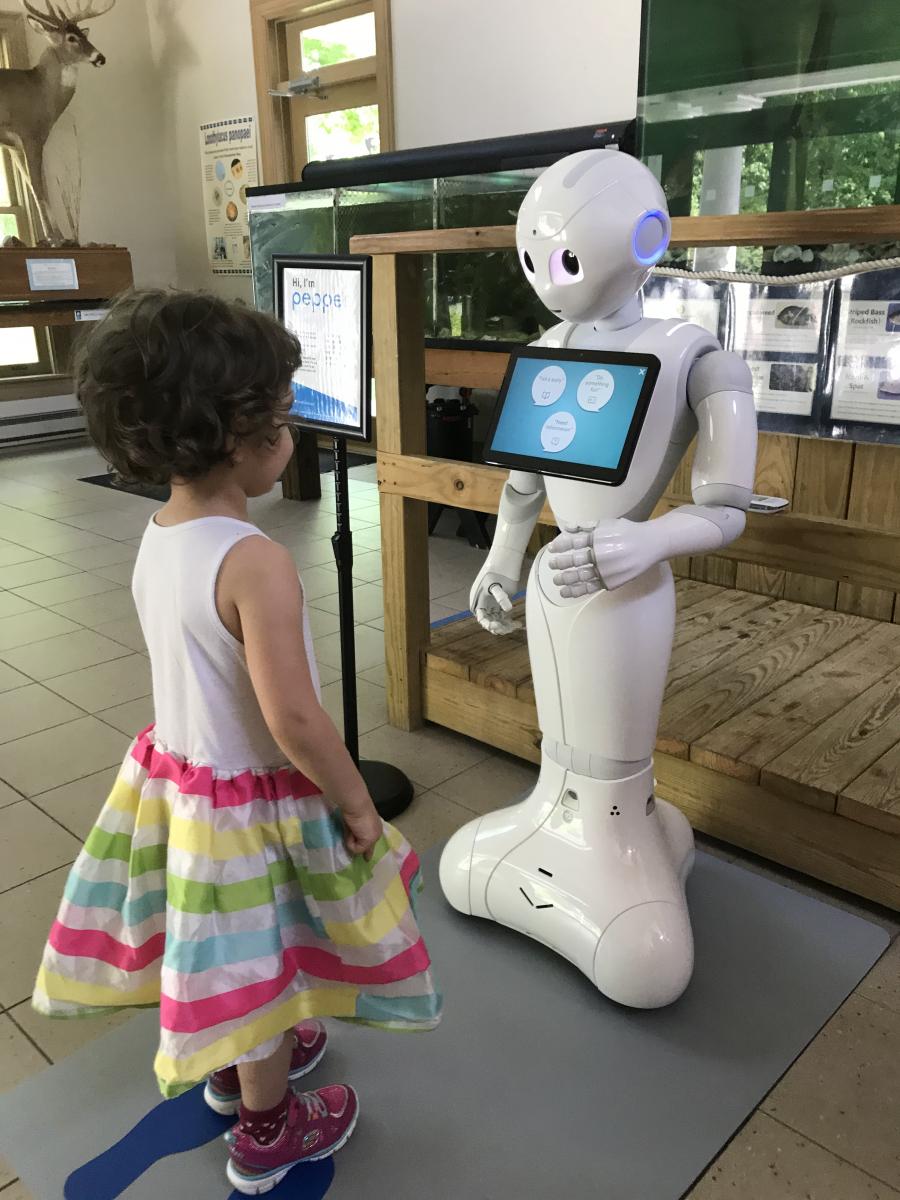 Pepper is a humanoid robot that is friendly and fun with all. Pepper can pose for selfies, tell you about SERC programs, answer programed questions, and even dance! 
The Smithsonian received 12 Pepper robots in February 2018 from SoftBank Robotics to be tested in museums, research centers, and educational spaces. SERC received two of those robots, which are continuously being programed by staff and students to engage the public about environmental topics related to SERC research.
SERC Pepper #1 has a plug-and-play software and is ready and excited to meet all of our visitors!  Pepper is only available during special SERC events and group requests. Check out the SERC calendar to see when you can meet Pepper during SERC events.
SERC Pepper #2 has a more customizable software and is being programed by South River High School STEM students. Using Pepper, we were able to engage a new audience that we have not been able to engage before. 
Pepper's siblings can be found in various Smithsonian locations. Click here to find out where you can meet them.
If you have any questions contact Cosette Larash at larashc@si.edu or 443-223-2270.