2018 Lectures: Inspiring Bay Optimism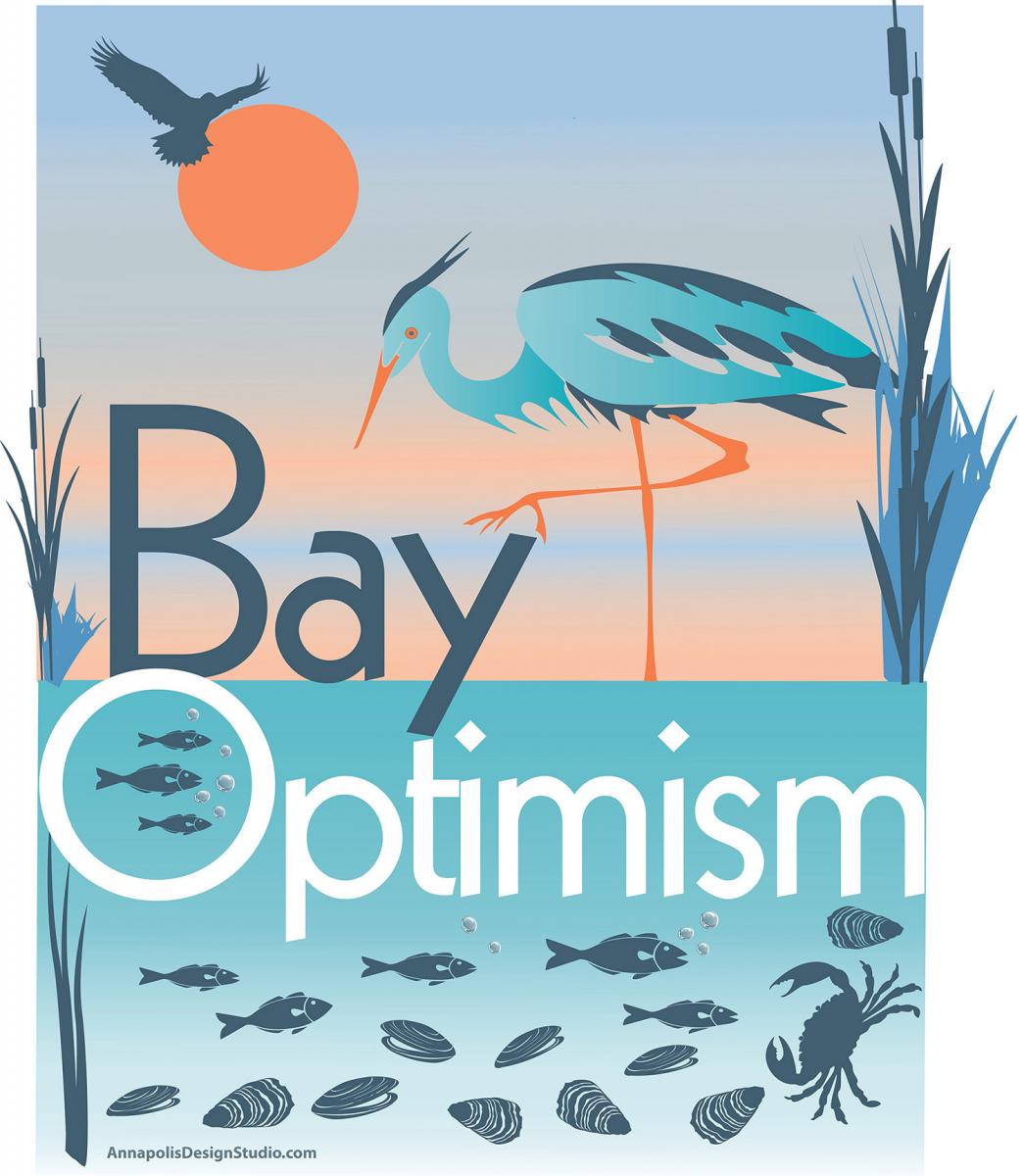 Become a Bay Optimist this year! Join us every third Tuesday of the month at 7pm, March through October, for an evening of science and lively discussion. Discover environmental and conservation success stories from around the Chesapeake, and learn how we can make more of them become realities. Lectures are free; donations are appreciated. No advance registration necessary—a curious mind is the only requirement!
Time: 7pm (light refreshments at 6:30)
Place: Schmidt Conference Center (directions)
Spring Lectures
The Restoration of Poplar Island
Tuesday, March 20, 7-8pm
Speaker: Rachael Gilde, Maryland Environmental Service
How does an island in Chesapeake Bay go from 1,140 acres to less than 5 acres, and then rebound to 1,140 acres again? In this talk, environmental specialist Rachael Gilde will describe how the placement of dredged material is restoring a once-disappearing island to a unique and thriving wildlife habitat within Chesapeake Bay. Come and learn more about the process and the environmental benefits of the Poplar Island project. 
Protecting Pollinators: A Natural History Approach
Tuesday, April 17, 7-8pm
Speaker: Gary Krupnick, Smithsonian National Museum of Natural History
Pollinators like bees and butterflies are critical to our nation's economy, food security, and environmental health. But many pollinators are in serious decline. In this talk, Smithsonian botanist Gary Krupnick will provide insight into current efforts at reducing the continued loss of pollinator populations. He will also highlight the development of a national strategy that government agencies and private organizations are currently implementing to rescue them from the brink.
Accelerating Wetland Restoration for Habitat and Water Quality
Tuesday, May 15, 7-8pm
Speaker: Amy Jacobs, The Nature Conservancy
The Nature Conservancy, teaming up with federal, state, and local partners, has restored and enhanced over 2,000 acres of wetlands in the Pocomoke River Watershed in the last 5 years.  In this talk, Amy Jacobs will highlight how the Conservancy is working with farmers to restore habitat and keep nutrients out of the Bay with wetland restoration. Jacobs will provide an overview of the restoration process, the benefits of restoration to meet water quality and habitat goals, and what we have learned to be more effective in future efforts.