SERC Public Tours

Free; Advance registration required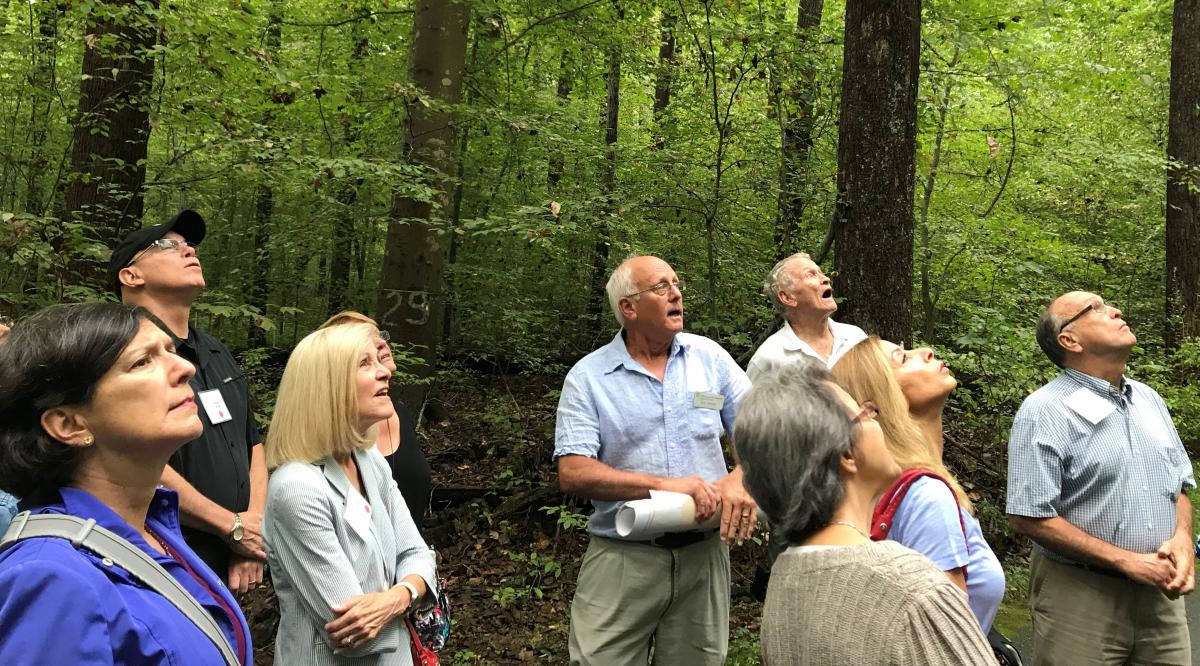 Experience an insider's view of SERC, on a free outdoor walking tour led by one of our volunteer docents. You'll walk along the waterfront, cross marsh boardwalks and hike through the forest, while learning about SERC's cutting-edge research projects on climate change and other issues where the land meets the sea.
Tours are limited to 10 people and require advance signup. Our September tours will run twice a week, at 10:00am on Saturdays and Wednesdays. If you have questions or comments, or if the tour you wish to attend is at capacity and you would like to be added to a waitlist, please send us a message at SERCPublictours@si.edu.
Tours last approximately 90 minutes, and involve about 1/2 mile of walking, starting at the Reed Education Center (directions). These tours are adult-oriented and will include walks on forest paths and marsh walkways. Proper footwear is required (no flip-flops).
If you have questions or comments, please send us a message at SERCPublictours@si.edu. 
***Please be advised that there is currently no potable water down at the Reed Center. There are hand sanitizer stations to supplement hand washing. We advise to bring drinking water from home. On Wednesday, September 22nd, water will be shut off completely and no restroom facilities will be available***
September tour dates:

Saturday, September 11th
Wednesday, September 15th  *Canceled*
Saturday, September 18th
Wednesday, September 22nd  *Canceled due to inclement weather*
Saturday, September 25th 
Wednesday, September 29th
Know before you go!
To protect our visitors and staff from COVID-19, masks are required to use the indoor restrooms in the Reed Education Center. Read more about our safety precautions in our COVID-19 Visitor Guide.
SERC loves animals, but because we're an active research facility, we sadly can't accommodate pets on tours! Please leave all pets at home except service animals.
By signing up for this tour, you consent to having your photograph taken and your name and image used by the Smithsonian for outreach and other standard museum purposes. Read our full photo release form here. Prefer not to have your photo taken? Let us know at SERCPublicTours@si.edu 24 hours before your tour, or simply tell your tour guide at the event.