Prepare for Your SERC Field Trip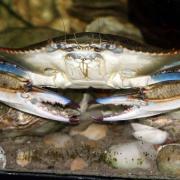 FOR TEACHERS VISITING SERC
How to Prepare for Your SERC Field Trip (PDF)
Click on the title above. In this PDF we provide information on field trip preparation which covers topics such as travel time, payment, weather policies, chaperone policies, clothing policies and food.
**NOTE: Google Maps takes you to the wrong location, please use the directions provided on SERC's website for directions.
Chaperone Field Trip Information Sheet (PDF)
Click on the title above. In this document we provide information about for chaperones and expectations of chaperones. It also includes a field trip quick reference sheet with information about schedules, safety, school/groups, students and teachers.
Field Trip Resources to Prepare Students
Click on the selected link below to download a PDF that will provide a more in-depth description of each field trip, provides a list of NGSS standards met by the field trip, and a list of media (videos, books, and links) that you can use to help prepare students for each station on the field trip.