Grades K-2
Exploring Nature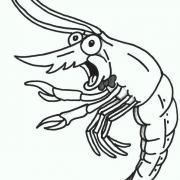 Students will journey with Gary the Grass Shrimp to meet his friends that live in the Chesapeake Bay. Children will learn about animal adaptations, what animals need to survive, and animal communities using animals as a the vehicle to get them there. You may custom design your field trip with one of these six activities:
Seining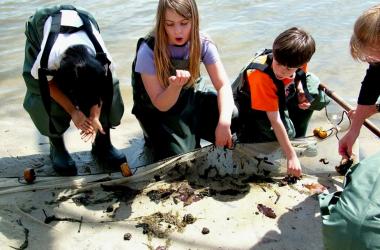 Chaperones will wear chest waders and use nets to catch fish and invertebrates for children to handle and sort based on how they move: swimmers, hoppers, crawlers, and floaters.
Blue Crabs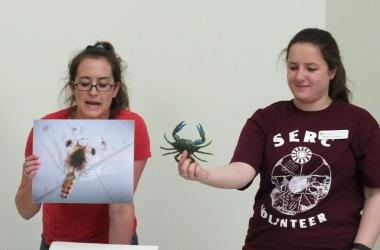 Students will learn all the neat ways blue crabs are adapted for living in the Bay. They will meet a live blue crab and play a fun running game.
Terrapins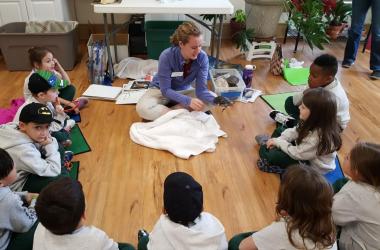 Students will learn about the difference between land and water turtles and even meet a live Terrapin! We'll also have a fun scavenger hunt for turtle shells along our trails. 
Jellyfish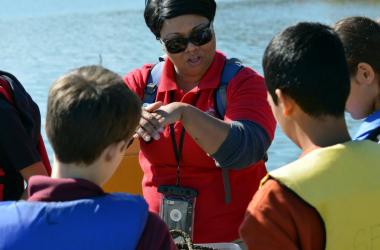 Students learn about the different shapes and types of jellyfish, how they are put together, and why they sting. We'll also play a fun recycling game and learn about why terrapins sometimes eat plastic bags instead of jellyfish!
Sharks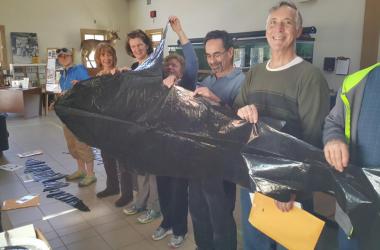 We'll discover the world of Bay sharks with Gary and learn about their anatomy, sizes, and teeth. If there's time we'll even unfurl our biggest shark visitor (cut-out) to see how many kids fit inside and sort shark teeth!
Oysters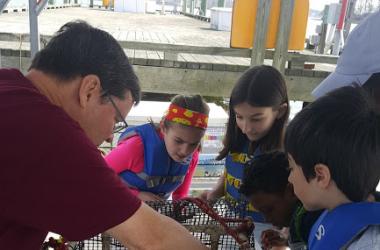 We'll pull up oyster baskets and discover the creatures that live in the habitat. Students sort through oyster shells and handle fish and invertebrates that live there, including Gary's aunt and uncle!