Grades 3-12
FIELD TRIP ACTIVITIES
Field trips are designed to be hands-on in our outdoor classrooms and microscope laboratory. All lessons align with Next Generation Science Standards (NGSS) and support Meaningful Watershed Education Experiences (MWEEs). We can tailor a field trip experience to the needs of your group, just ask. 
Shoreline Connections (3rd-12th Grades)
This program requires at least 3-4.5 hours and can accept up to 60 students.
This field trip is designed to be adaptable to a wide variety of ages and studies. It focuses in the nearshore zone (shoreline) and connecting how humans on the land impact the water of hte Bay. The guiding question is, "What is clean water and how to people affect it?" Students answer this question by going to 3-4 stations (40-45 minutes each) and learning one key vocabulary word to answer this question at the end of the day. 
Stations for this trip: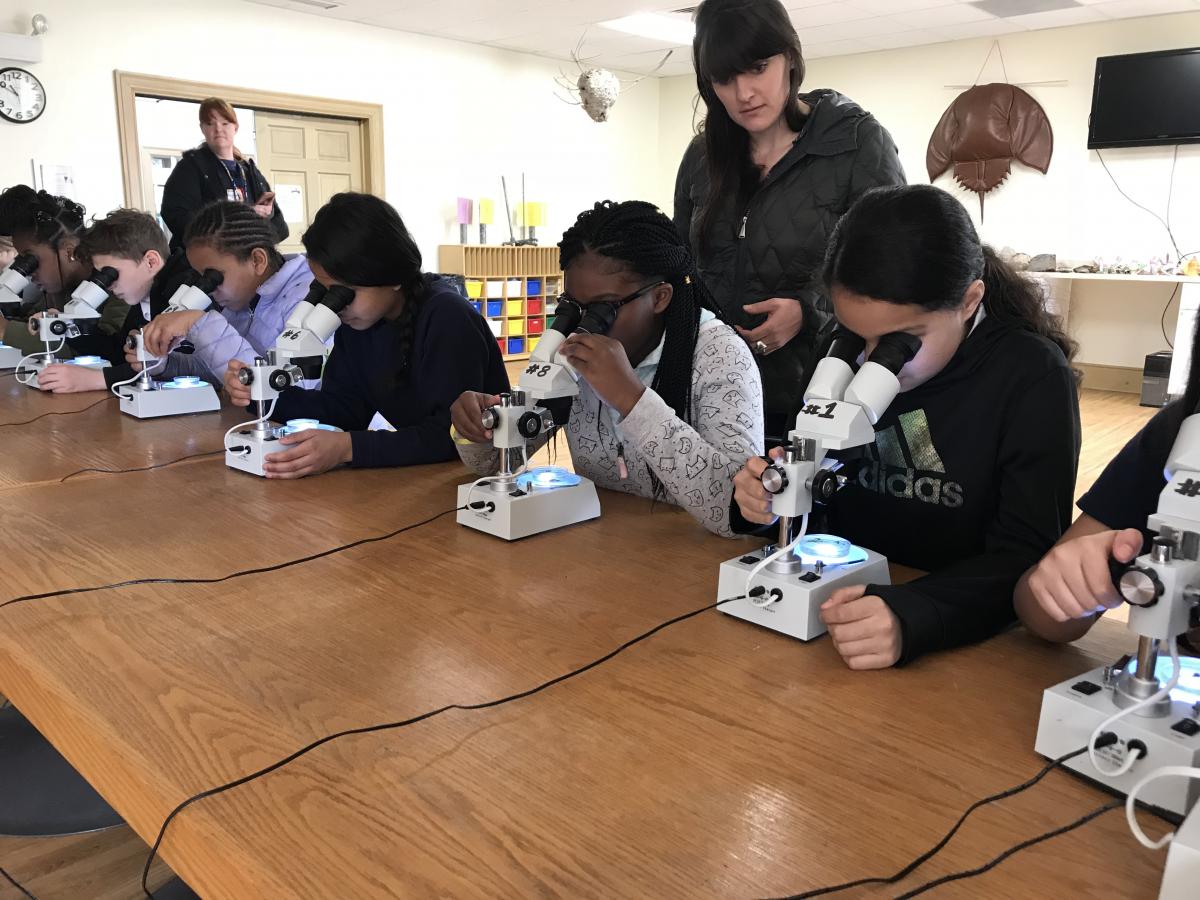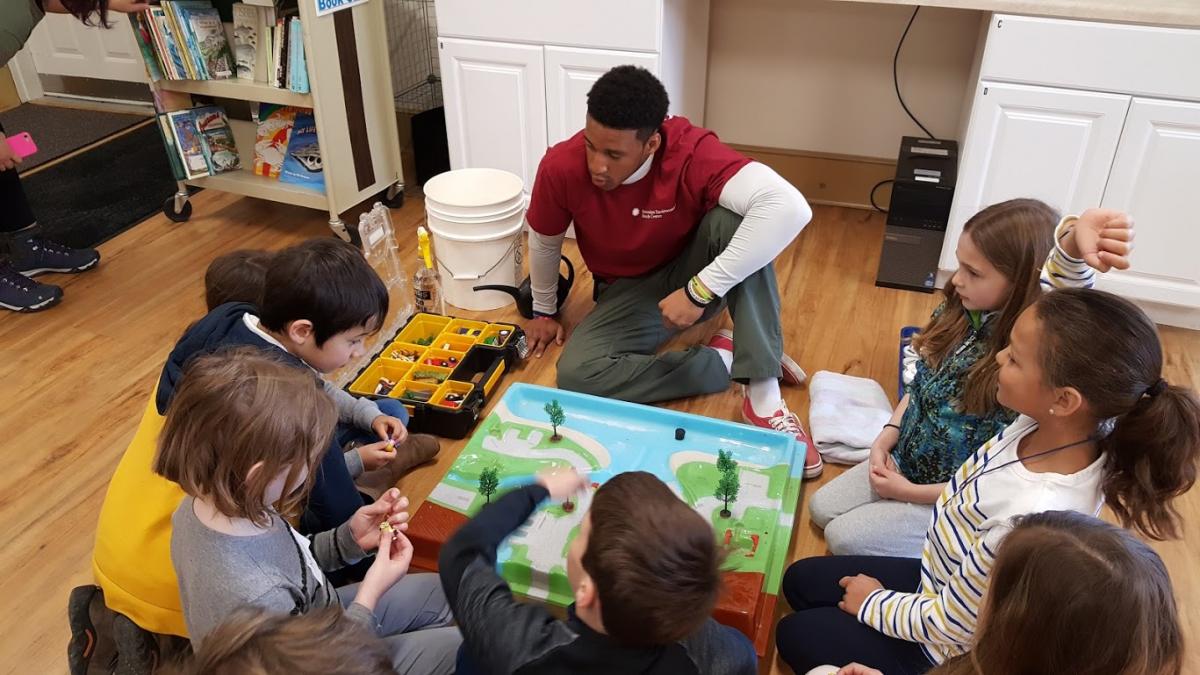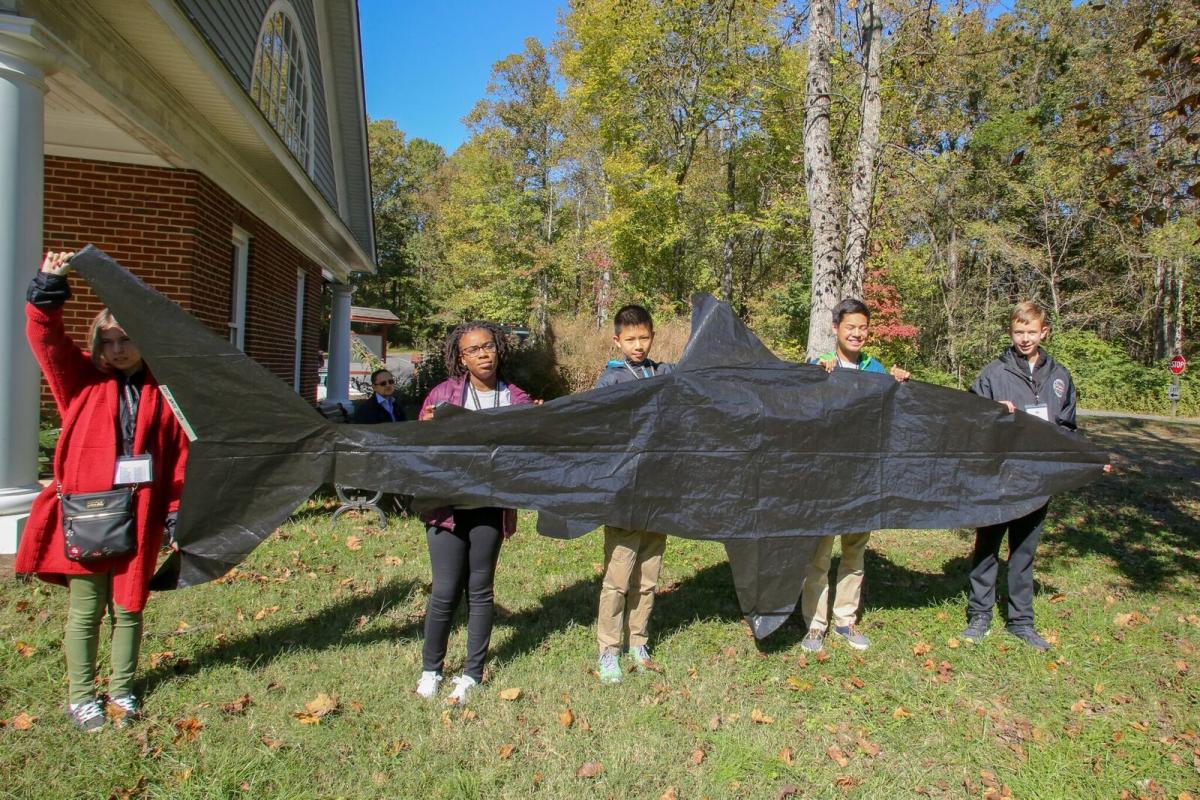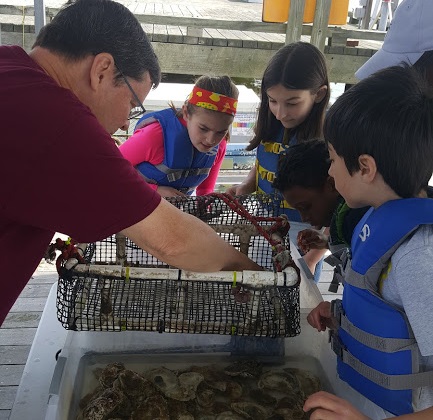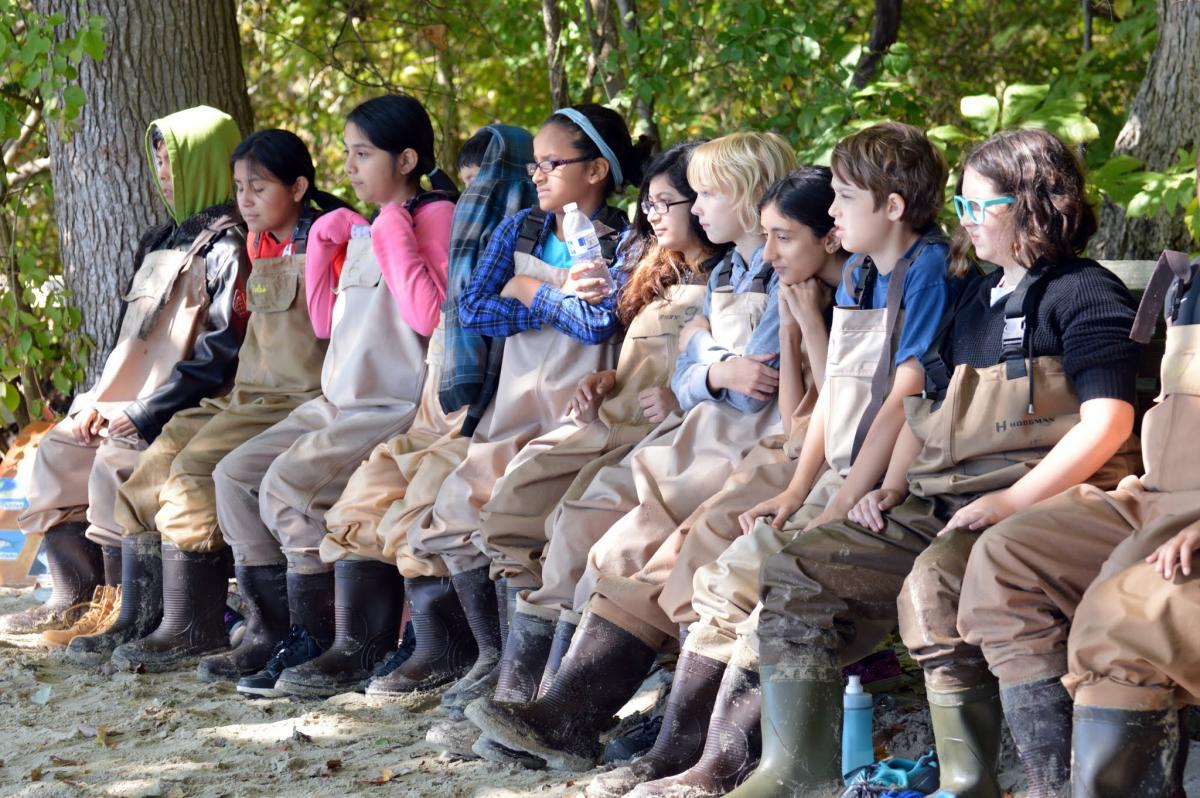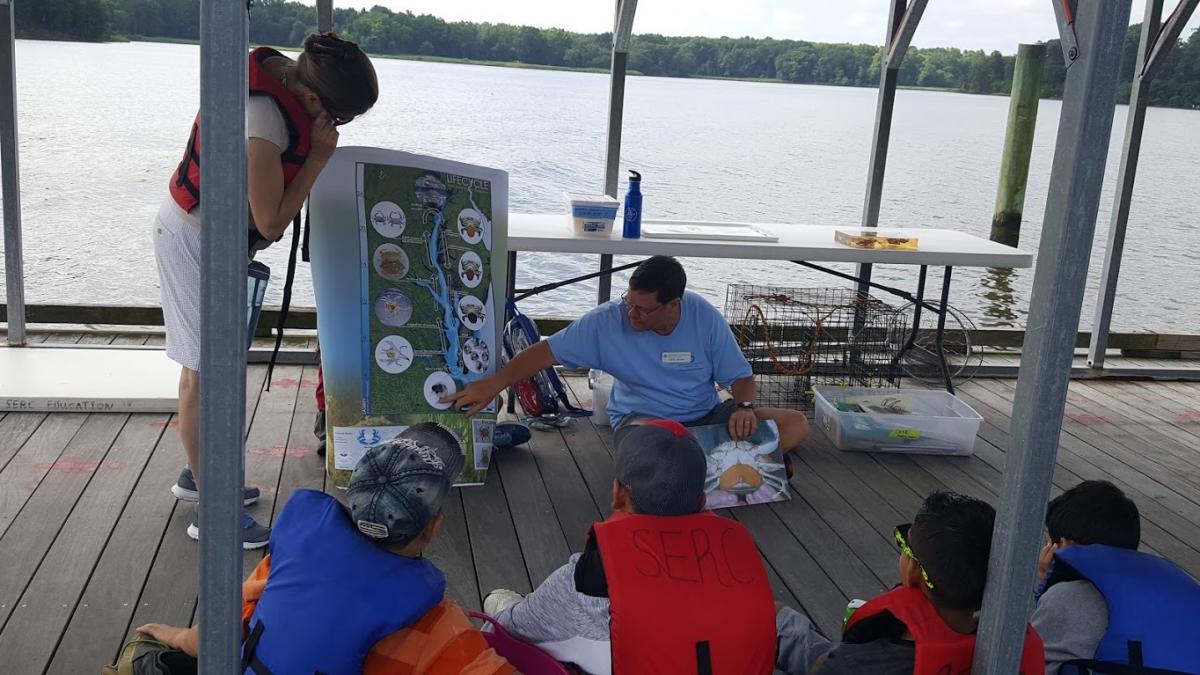 Engineering A Blue Crab (5th-12th Grades)
This program requires at least 3 hours, and no more than 25 students.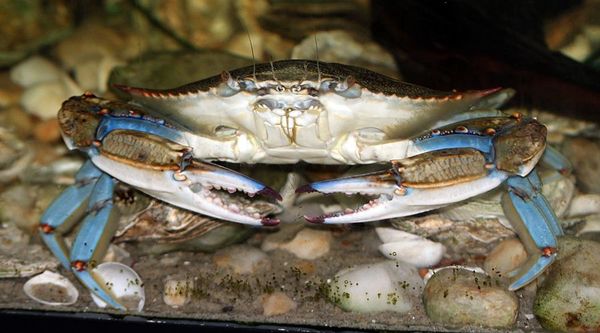 Introduction to Blue Crab Anatomy, Hydraulics, and Pneumatics- Students will start by asking a question about the adaptations that allow blue crabs to live in the Chesapeake Bay. They will then study the life cycle of the blue crab and its molting process. Next they will be introduced to how the blue crab uses fluid movement (hydraulics) to move after molting, and how this relates to pneumatics (motion through compression of air). We will demonstrate these principles, and Newton's 3rd Law, using syringes of air and water.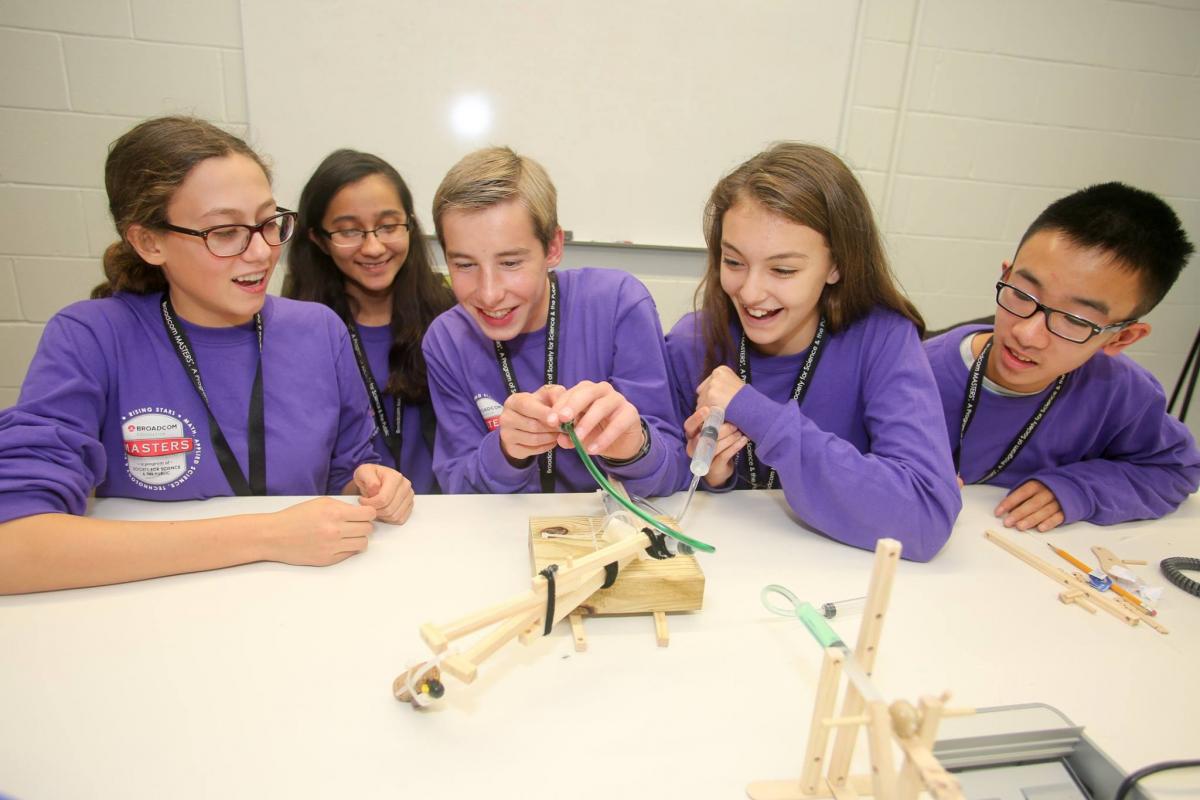 Build a Blue Crab Hydraulic Arm- In part two of this class students will be introduced to the field of biomimicry, or solving problems using solutions found in nature. They will then be challenged to engineer a model blue crab arm that moves up and down, mimicking the structure of a blue crab arm. After sketching schematics they will then using simple materials, and syringes filled with fluid, to build a hydraulic arm that can lift a light object.

Remotely Operated Vehicles (ROV) Workshop (8th-12th Grades)
This program requires at least 4 hours, and no more than 25 students.
Introduction to ROVS: Design and Planning- In the introduction students will learn about ROVs and how scientists at the Smithsonian and around the world use them for research. Students will then be given a design challenge, including their criteria, materials, and constraints of the project. They will then work in teams (named after famous ROVs) to begin drawing schematics and plans.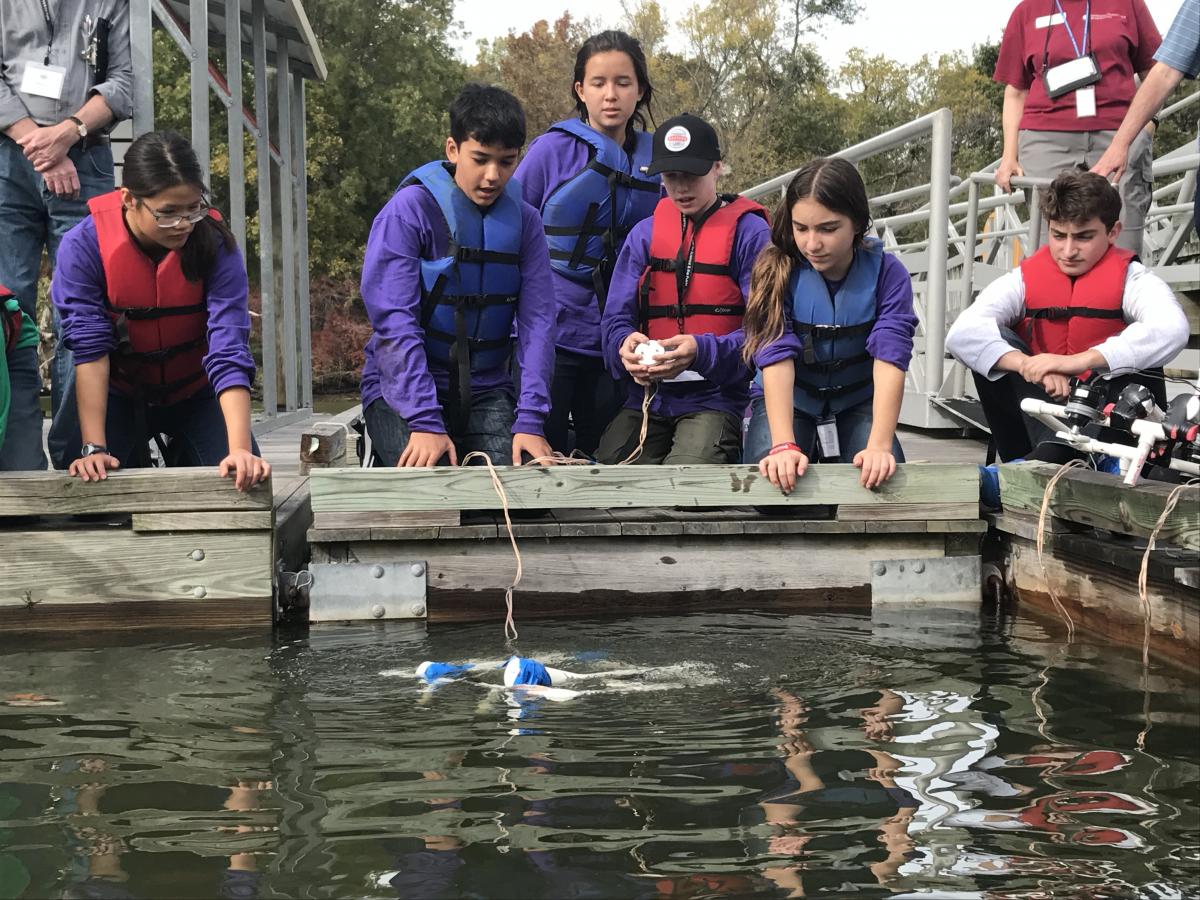 Building ROVs- ROV teams will begin building their ROVs using motors, PVC pipes, ballast, and floats. They will focus on scientific principles that will make their mission a success, including factors of the natural environment where they will be testing the ROVs in and on the Rhode River.
Testing on the Water-The completed ROVs will be tested on the docks, allowing students to modify their original design and to participate in iterative testing of their ROV to achieve an optimal design for their challenge. All groups will present the final design to the entire class.

Movement of Life: Shark and Shark Migration (5th-12th Grades)
This program requires at least 3.5 hours, and no more than 30 students. Get more information HERE.
Shark Migration Mapping-Students will take no the role of a shark research team based at SERC and looking to tag one of three species of sharks found in the Bay along the Atlantic Coast. They will work in teams and use data from our scientists to track shark migration during spring and fall, as well as pupping grounds. They will then use a budget to decided which port to leave from for tagging, how much to spend on staff and insurance, and where to actually tag. 
Shark Tag Implantation and Suturing-In this activity students will learn about acoustic tags used on sharks, and how they are implanted into the sharks. They will then take on the role of scientists learning how to do interrupted suturing for actual tagging in the field. They will be practicing on either a banana or a model provided. 
Engineer, Design, and Build/Test a Shark Tag in Water- the highlight of the shark tagging activity is when students take on the role of an engineer to design their own new form of neutrally buoyant pop-off shark tag. They will draw, design, build and test the new tag using materials provided. Testing will be in aquariums, on model sharks, with water. After design and testing students will present their ideas as if they were applying for a continuing grant to fund the project.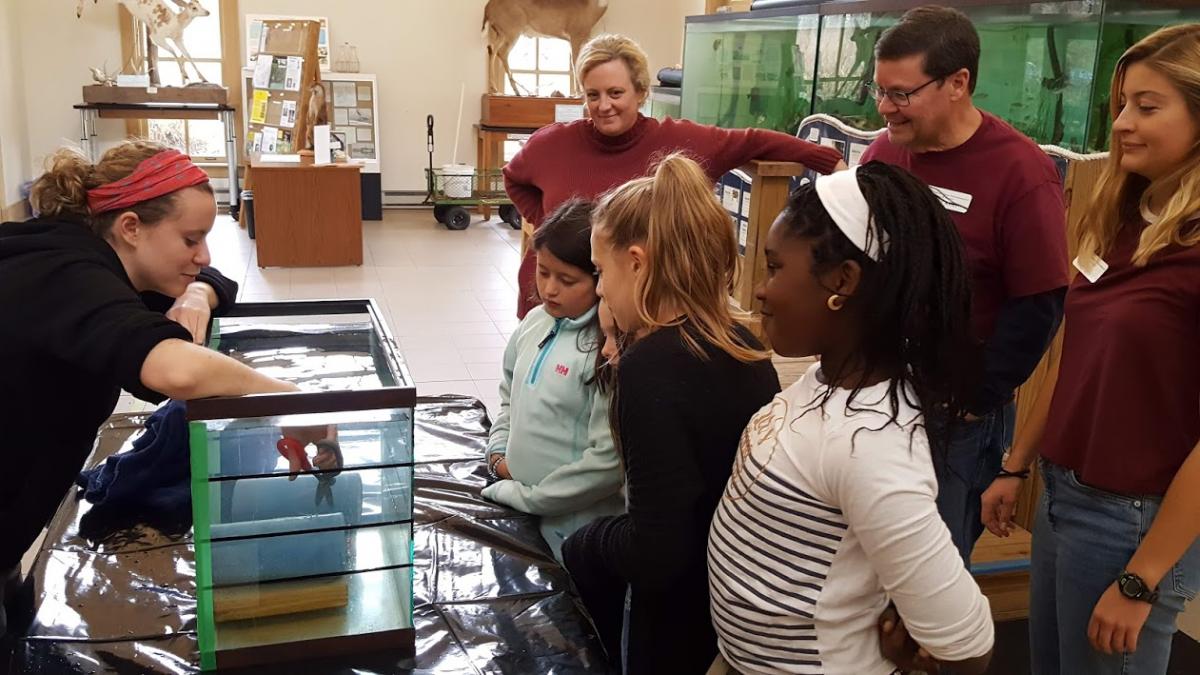 Shark Biology (optional station)- Learn about the different species of sharks that live in the Bay, their anatomy, and natural history. We'll then conduct a mock shark necropsy (examining stomach contents), see a preserved spiny dogfish shark, and short shark teeth from the MD region.
Skill Building Canoe Excursion (3rd Grade to Adult)
Canoe excursions are designed for beginner paddlers and will include basic paddling instruction, life jackets, and two canoe guides. Trips are 2.5 hours long and may take up to 22 participants (parents and students). All participants should be able to swim. Listed below are the minimum number of chaperones required by age group, and the possible student-chaperone combinations you may have in one canoe.  Guides will discuss the basics of watersheds and estuaries with participants, as well as share current research conducted at SERC. They will also point out wetland features, native plants, and animals along the way.  
| | | |
| --- | --- | --- |
| Canoe Excursion | Minimum # Chaperones | # People Per Canoe (combinations) |
| 3-5th | 1 adult per 2 students | 2 students + 1 chaperone |
|  6th-8th | 1 adult per 4 students | 2 students; 1 student & 1 chaperone; or 2 students & 1 chaperone |

Habitat Survey Canoe Excursion (5th Grade to Adult)
Students will begin with a short paddling introduction and explanation. After getting on the water they will then be challenged to answer the question, "Which Bay shoreline has the highest habitat value." They will describe shoreline habitats based on soil types collected at different sites, plants that are present, erosion, human impacts, and signs of change. They will use data from what they find in a simple rubric that they can complete on the water. When they get back to shore they will then discuss what they found. Suggested for middle school students and older. Content can be adapted for grade and age of students.
| | | |
| --- | --- | --- |
| Canoe Excursion | Minimum # Chaperones | # People Per Canoe (combinations) |
| 3-5th | 1 adult per 2 students | 2 students + 1 chaperone |
| 6th-8th | 1 adult per 4 students | 2 students; 1 student & 1 chaperone; or 2 students & 1 chaperone |